Arthur Mafokate has a total of four children- one son and three daughters. His son, named Arthur Mafokate Jr., is his first child followed by his daughters Owami, Kelello, and Onalenna. While it is common knowledge that he had his first daughter, Owami, with Queen Iyaya, the mothers of his other children have remained unknown.
Throughout his time in the spotlight, Arthur Mafokate has been embroiled in one controversy or the other. The loudest ones have been about his complicated love life and how he has remained unmarried. At his age, Arthur Mafokate is a father without a traditional family life. He has never been a husband to any woman, and all four of his kids come from different women. When you are as famous as Arthur Mafokate is in South Africa and have children who share different mothers, you are bound to become gossip fodder.
However, all these controversies have done nothing to tarnish his status as an absolute legend worthy of reverence. His legendary status is due to his musical contributions. He is recognized as one of the pioneers of the Kwaito music genre in South Africa and helping bring down the economic barriers that plagued so many artists back in the day. However, Arthur Mafokate's dodgy love life and interesting family life remain the primary source of attention.
History Shows Arthur Mafokate Is Fond of Dating His Clients
Despite having never been married, Arthur Mafokate has been in a few popular relationships. While it is impossible to truly know how many women he has dated in his life so far, there have been three women with whom he has been publicly involved. What happened with each of them? Why did they separate? Did they end on good times? With Arthur Mafokate's history, you can never be too sure. It is why we take a closer look at these relationships.
Arthur Mafokate and Queen Iyaya
When Arthur Mafokate blossomed as a Kwaito star in the 90s, he became celebrated across South Africa. This success led to him becoming the owner of a music label. The music label, 999 Music, has been home to numerous artists over the years and one of such artists was Queen Iyaya. She was a rising star in the 90s and was the lead singer of the popular 90s Kwaito band, Abashante.
Signed to Arthur Mafokate's 999 Music, the goal was to become a household name and become a massive star. However, the two began an affair that soon became known to everyone in the country. This relationship might have affected her musical career and stopped her from becoming a musical force, according to Penny Lebyane. Although this relationship began in the 90s, no one knows the exact time it started.
Their Relationship Produced His First Child
Eventually, Queen Iyaya, who now goes by her given name of Queen Sesoko, broke things off. She broke up with Arthur Mafokate on personal and professional grounds and left 999 music to start her thing. However, it did not quite work out as things were tough and her breakup with him was not peaceful.
In the happy days of their relationship, Arthur Mafokate started a family with Queen with the birth of a daughter. Unfortunately, when Queen Iyaya broke up, a custody battle ensued. She wanted full custody of her daughter, and she challenged Mafokate in court. This battle ensured no love was lost between the former couple.
Arthur Mafokate won the custody battle and raised the daughter. In recent times, things have gotten better between the former couple. The former Kwaito singer revealed she has found faith and is now a gospel artist. It led her to seek peace with her former partner, and they now have a better relationship. The couple broke up in 2003, more than enough time for any hard feelings to pass.
Arthur Mafokate and Chomee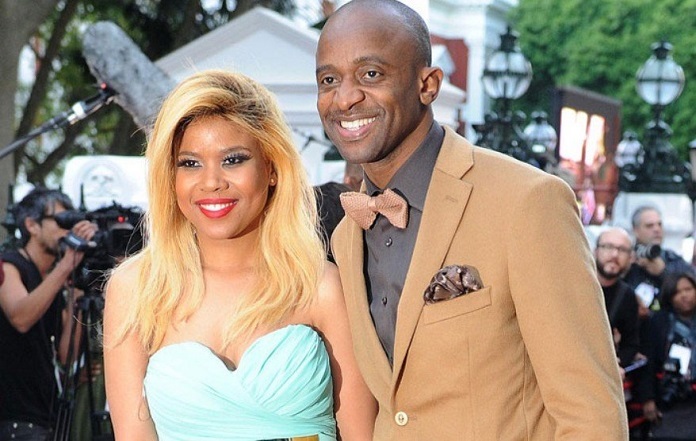 Arthur Mafokate seems to have a thing for the women signed to his label. Another one of his publicized relationships was with an artist signed to his 999 Music label, Chomee. Chomee, whose real name is Thulisile Madihlaba, was discovered by Arthur at the tender age of nine and became one of his dancers.
She was eventually groomed into becoming a singer and joined his record label. Mafokate holds a 20-year age difference over her. As a result, their relationship raised eyebrows when the world learned that they had more than a professional bond going on. They dated for a few years until 2014, when Chomee broke up with him. The break up was allegedly motivated by Mofokate's entanglement with another woman. The break up seemed more peaceful than the situation with Queen Iyaya as she remained with 999 Music until 2017.
In 2017, she left the label, and some hinted it was because Arthur was giving more attention to a new woman on the block. She denied this by claiming she left to start her own individual company called Divatainment. According to her, she wanted to explore the business side of entertainment as well.
They proved their amicability when Chomee lept to his defence in 2019. An ex-girlfriend accused Arthur of assault, and the dancer claimed that the singer did not have the propensity for violence. Arthur Mafokate and Chomee did not have a child together during their relationship.
Arthur Mafokate and Cici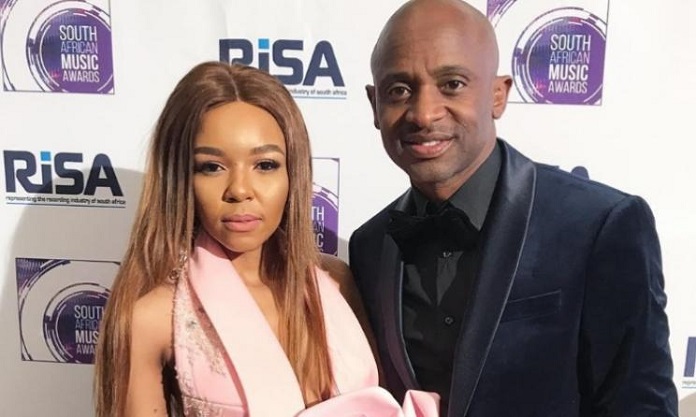 Continuing the trend of dating women signed to his music label, Arthur Mafokate got involved in another publicized relationship. This time, however, things took a turn for the worse. He began dating Busisiwe Twala in 2016, popularly known as Cici, two years after his relationship with Chomee ended in 2014.
This is according to Cici herself. The R'n'B singer signed to 999 music and, like the first two women, forged a romantic relationship with her label boss. Cici had been engaged to a dentist when she met Mafokate, but she claimed this was not why she ended her engagement.
Busisiwe 'Cici' Thwala accused Mafokate of Physical and Sexual Abuse
They both mostly refrained from commenting on their relationship until they had broken up, and things took a turn for the worse when she accused him of sexual and physical abuse. As a result, she claims she should have never dated him, a decision she made against a personal mantra of never dating any man in the music industry.
During their time together, Busisiwe Thwala moved into Arthur's Midrand mansion, and they cohabited as a couple. Despite the signs, they did not last, and any chance of Arthur Mafokate starting a family with his third major girlfriend ended when Cici stepped forward to accuse the music mogul of physical assault.
According to Cici, it happened three days after she ended their relationship. She claimed he dragged her on the floor at his residence with his car after she went to return the keys to the car he bought for her. It resulted in her breaking her pelvic bones and having replacements. She spent 11 days in the hospital as a result of the injuries. She said doctors told her she might not carry a child to full term due to her broken pelvic bones.
Arthur Mafokate was arrested and released on bail pending trial as the case went to court. He continued to maintain his innocence and claimed he never assaulted Cici in any shape or form. According to Cici, she had previously suffered sexual, physical, and financial abuse at the hands of Mafokate earlier. She did not report these issues because she was scared her case would be overly publicized.
Cici Claimed She Got Pregnant during the Relationship
During court proceedings, Busisiwe 'Cici' Thwala revealed that she had gotten pregnant for the self-acclaimed King of Kwaito. Mafokate's attorney claimed that she got rid of the pregnancy without informing her client. On the other hand, Cici said she told him of the procedure but that he did not make it because he had important engagements. She, however, claimed he took care of her after she got the abortion.
Arthur Mafokate was Acquitted and Discharged
In August 2019, the case reached a resolution as Arthur Mafokate was discharged and acquitted of all claims of physical assault. Having maintained his innocence throughout court proceedings, the court ruling backed up his long-held stance.
According to his lawyer, Daniel Nakeng, the court adjudged Cici to be the aggressor. It ruled that she was the one who held on to the car's door and would not have gotten injured had she let go. It marked the conclusion to a very long saga and exonerated the kwaito legend.
Who is Arthur Mafokate's Latest Girlfriend?
After his last relationship saga, it seems Arthur Mafokate is taking time to focus on his family and music. At the moment, he has not been linked to anybody new, and he remains publicly single. Whether this will change in the coming future is unknown, but if it does, it will not be a surprise if it turns out to be yet another act signed to his music label. That is if he hasn't learned his lessons yet.
Meet Arthur Mafokate's Four Kids
Having been in the spotlight for so long and involved with different women, it was expected that Arthur Mafokate would be a father. Perhaps not expected was him fathering four children from different mothers whom the public does not know. He also tends to be pretty private when it comes to his children. There was not much information on them growing up, but the older they become, the more open Mafokate seems to be about showing them to the world.
His First Child is a Renowned DJ
The first child in Arthur Mafokate's unusual family is also his only son. Named Arthur Jnr but known as DJ AJ, he is a 26-year old successful deejay who has been in the music limelight for a while now. He has collaborated with notable names like Kelly Khumalo, Ntombo Mzolo, and his father's ex, Busisiwe Thwala. He joined Universal Music and has released an album called Legacy Vol. Although his mother is neither famous nor in the public eye, he has revealed that he grew up with her, and she taught him a lot about love and life. He also has a house album called Keamogetswe, inspired by his relationship and eventual break up with his first true love, a TV presenter of the same name.
His First Daughter, Owami, is also a DJ
Mafokate's first daughter and second child, Owami, was born out of his relationship with Queen Iyaya. She was born in 2002. Like her brother, she is also a DJ and is quietly forging a name for herself. She landed a spot on the kiddies show, YoTV, as resident DJ to celebrate women's month.
Although she is yet to release a project under her name, she remains in the spotlight due to being the daughter of two famous people. She was also the subject of a custody battle between her parents. Owami's life in entertainment started early. She was already performing at the age of four and dancing on TV at the age of six. She also has a clothing label called Hermosa.
Kelello, born in 2005, and Onalenna, 2013, are the last two children of the King of Kwaito. They are less in the spotlight and only get revealed through social media posts. Their mothers are unknown, and it is clear that they are the babies of the house.
Is Artur Mafokate Raising All Four Kids by Himself?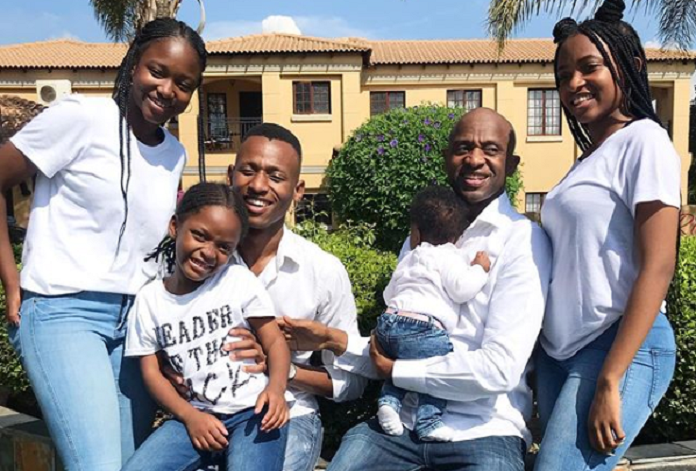 Arthur Mafokate's parenting skills and commitment to his family, unconventional as it may be, remains unquestionable. He is a constant presence in the lives of his kids. His three daughters live with him after he won full custody of Owami. He is a supportive parent and has shown that he is capable of raising all his kids. The Kwaito crooner never misses events in their lives and is continuously seen showing them off on social media.
He has been known to take them for hair appointments, support their endeavours, and even lets them follow their own chosen paths. While they live in a mansion, he has ensured to make it as homely as possible by ensuring his kids' presence can be felt and seen around the house.
He has taken to social media to promote the DJ works of his only son and oldest daughter and even help them source for gigs. Raising one child can be tedious, but all evidence suggests Arthur Mafokate has raised four kids by himself. Seeing as they have all turned out to be talented, smart, and productive kids, it is safe to say it worked out for him.