Andile Ramaphosa is the first son of Cyril Ramaphosa, the fifth president of South Africa, from his marriage to Hope Ramaphosa. He was born in 1981 and is currently 42 years old. Andile is the managing director of the South African company called Blue Crane Capital.
The president's son has recorded some remarkable achievements in his life. He first started working in paid employment after his first degree and gained vital experience in the banking field where he served for several years before going into business. He has long shed the cloak of bachelorhood to embrace matrimony. His marriage has endured for over three years and the president's son is already a first-time father to a baby girl called Ainebyona Ramaphosa.
Summary of Andile Ramaphosa's Biography
Full Name: Andile Ramaphosa
Gender: Male
Date of Birth: 1981
Andile Ramaphosa's Age: 42 years old
Ethnicity: Black
Nationality: South African
Sexual Orientation: Straight
Religion: Christianity
Marital Status: Married
Andile Ramaphosa's Husband (Wife): Bridget Birungi
Andile Ramaphosa's Children: Ainebyona Ramaphosa
Andile Ramaphosa's Parents: Cyril and Hope Ramaphosa
Siblings: Tumelo, Tulisa, Kiki, and Mashindu
Famous For: Being the son of the president of South Africa, Cyril Ramaphosa
Facebook: Ramz Andile Ramaphosa
Twitter: RamaphosaAndile
How Old is Andile Ramaphosa?
Andile Ramaphosa is 42 years old as the records capture his year of birth as 1981. It is common knowledge that Andile was born in his home country of South Africa, but there are no details regarding where he spent his formative years.
Andile is the oldest child in the first family of South Africa as his father is none other than Matamela Cyril Ramaphosa, the fifth president of the country. Many believe his mum is the First Lady and current wife of the president, Dr. Tshepo Motsepe, but that is far from the truth.
Andile is not the only child of his parents as Cyril Ramaphosa has four other children, namely Tulisa, Tumelo, Mashudu, and Keneilewe.
Who is Andile Ramaphosa's Mother?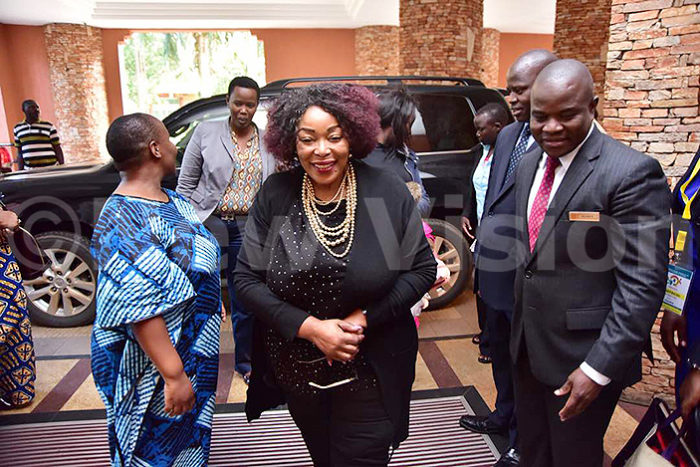 The identity of Andile Ramaphosa's mother has always been a topic for debate. Gong by the sitting president's Wiki page, he had Andile during his first marriage to Hope Ramaphosa which ended in divorce. Thus, if Andile was born while he was still in his first marriage, then his mum should be Hope Ramaphosa.
However, trusted sites like Wiki South Africa reported that Cyril's current wife, Dr. Tshepo Motsepe, sister to billionaire mining magnate, Patrice Motsepe, is Andile's mother. These conflicting reports from the internet space were what created the confusion regarding the real identity of Andile's mother, but a 2017 report from IOL did a good job of clearing the air.
According to IOL, Julius Malema (the leader of EFF) made some claims on social media about the president displaying abusive behaviors towards his first wife Hope. The way Andile took to the same social media to counter Malema's claims spoke volumes. The son of the president was quick to rubbish Julius and his utterances.
In his own words, Andile Ramaphosa said the story was fake, asking how Malema would feel if someone should go around spreading lies about his parents. In this defense, Andile claimed Cyril and Hope as his parents and no one can doubt any info that comes from the horses' mouth. However, the public is not privy to the kind of relationship that exists between Hope and Andile, since Hope is not much in the public eye.
Andile's Father is the Fifth President of South Africa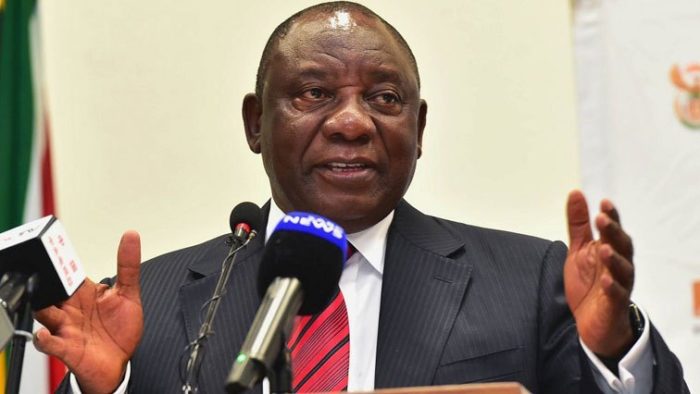 Cyril Ramaphosa is the father of Andile Ramaphosa. He is a product of both the University of South Africa and the University of the North where he made his mark in the fields of business, politics, development, and change.
Cyril has served South Africa in several capacities. He was with National Planning Commission as its chairperson – a position that lasted from the 26th of May 2014 to the 15th of February 2018. Cyril was the country's vice president before rising to become president through the African National Congress political party.
The SA politician has been married three times in his lifetime – his first wife is a woman named Hope Ramaphosa but they divorced in 1989 after a decade together. Two years later, he married SA businesswoman Nomazizi Mtshotshisa, and after three years together, their union hit the rocks in 1993. Cyril exchanged marriage vows with Dr. Tshepo in 1996 and they have been together ever since.
Andile Ramaphosa Enjoys A Bond With His Father
There is a palpable father and son bond between Andile Ramaphosa and his dad. The president's first son left nobody in doubt that he has a good relationship with his old man following Julius Malema's social media post about his parents. The father-son bond was again tested when Andile got enmeshed with the Bosasa scandal. The Youngman defended his dad to the letter as he didn't give room for anything untoward.
Andile Ramaphosa's Education
Growing up in South Africa, Andile Ramaphosa is believed to have acquired his basic educational qualifications in his home country. The businessman's university education was also achieved in his home country.
For his first degree, Andile joined the University of Cape Town to study Accounting and Statistics. He later enrolled at Fudan University China where he did a Masters in Economics. Andile went to Hong Kong University of Science and Technology for another Masters in Science Global Finance ((MSc.Fin)); it was a joint program between HKUST and New York University (NYU) Stern School of Business.
What Does Andile Ramaphosa Do For a Living?
Moments… pic.twitter.com/ITZS7IMZ3Z

— Ramz (@RamaphosaAndile) March 10, 2021
After earning his first degree in Accounting and Statistics from the University of Cape Town, Andile Ramaphosa didn't let the grass grow under his feet in getting a good job. The first son of President Cyril Ramaphosa was employed by Coronation Asset Management in his capacity as a Senior Analyst. It was after he had put in two productive years in asset management that he went to Shanghai China for a Master's in Economics.
The young man obviously didn't return home after completing his Master's degree. Andile remained in China where he joined the banking industry in 2011, starting with Standard Bank (Stanbic). Working with the ICBC relationship team, he gained useful experience in several fields including
Mergers and acquisitions (M&A)
China-Africa business opportunities
Project financing and many more
Andile completed his second Master's degree in China before leaving the Asian country to come home to South Africa. Back home, he decided to continue working in banking and thus joined Macquarie Bank. He stayed with the financial institution till 2014 as a member of its executive team. His position then was head of Africa Strategy.
Andile Ramaphosa's Company
2014 was when the president's son started working at Blue Crane Capital Limited in Joburg. Presently, Andile Ramaphosa functions as the company's Managing Director and the president's son has achieved a lot of high-end deals for Blue Crane Capital Limited, including the infamous BOSASA deal that put them in the news for the wrong reasons.
Is Andile Ramaphosa Into Politics?
Considering the level of success and fame Cyril Ramaphosa has amassed in politics, one would naturally expect his children to be following in his footsteps, and being the president's first son, all eyes are on Andile Ramaphosa. However, the reverse seems to be the case as none of the members of the first family of South Africa appears to be inclining towards the political terrain.
Talking about the Ramaphosas, a relative named Ben Ramaphosa revealed Cyril to be the kind of man that allows his children to carve their own path in life. Ben said the sitting president wants his kids to build their own success rather than depend on his achievements.
Ben also revealed that Cyril hardly engages in extensive talks about politics with the members of his family. The country's number one citizen prefers to use his leisure time for relaxation and chit-chat with the family. This they say may as well be the reason none of the Ramaphosa children has expressed a keen interest in politics so far.
However, South Africans are yet to be convinced that Andile Ramaphosa is totally uninterested in politics. This begins to ring true when you consider the rate at which he gets entangled with issues on politics even though they are just scandals. People believe that all those scandals are pointers that the president's first son may likely catch the political bug in the future and run for one political office or the other.
He is on Social Media
The first son of the president of South Africa has a presence on social media. Fans can feel him on Facebook and Twitter and he also has a LinkedIn profile under his full name, Andile Ramaphosa.
Andile Ramaphosa Has Four Siblings
Andile Ramaphosa has four siblings in all, and since he is the only fruit of Hope's marriage to Cyril, he has no direct siblings. Both his brother and sisters are half-siblings from the president's other relationships. His siblings are Tumelo, Tulisa, Kiki, and Mashindu. While Tulisa came from Cyril's second marriage with Nomazizi Mtshotshisana, Tumelo, Kiki, and Mashindu are the product of his current union with Dr. Tshepo.
Out of his four siblings, only one is male – Tumelo is Andlie's only brother and is quite popular, especially with the ladies. On the other hand, the daughters of the Ramaphosa household; Tulisa, Kiki, and Mashudu live their lives away from the penetrating eyes of the media.
Tulisa Ramaphosa
As earlier mentioned, it was Cyril Ramaphosa's three-year-long union with his second wife, Nomazizi Mtshotshisa, that birthed Tulisa who is recognized as the president's second child, and first daughter. Out of all the children born to Cyril, Tulisa happens to be the one that is furthest from public attention. In fact, her profile is said to be the lowest, making it impossible for the media to get info about her personal life. However, the young lady has been severely photographed with her dad and siblings.
Tumelo Ramaphosa
Tumelo Ramaphosa is Andile's only brother. He is the third child of the president born to him by his current wife, Dr. Tshepo Motsepe. Though he spent his formative years in South Africa (Tumelo acquired his first degree in SA), Andile Ramaphosa's brother relocated to San Francisco to attend San Francisco's Hult International Business School. After acquiring a Master's degree, he decided to stay back to pursue his dreams.
Tumelo has made his mark in the business world and today he is regarded as an entrepreneur, fashion enthusiast, and fitness fanatic. He is the current chief executive officer of StudEX Wildlife. The company's major focus is the protection of endangered wildlife from hunters, poachers, as well as predatory animals.
StudEX Group is the parent company to StudEX Wildlife and has Andile Ramaphosa's only brother as its founder and chief executive officer. He is always appearing on TV.
Tumelo is equally a major player in Cryptocurrency – a partner in a couple of cryptocurrency hedge funds namely; Chankura Global Crypto Currency Exchange and GAD. He is associated with the 2018 Unlocking Blockchain Africa Conference as one of its organizers. Tumelo is a consultant for Alpha Crypto Moo and Block Mesh.
Tumelo is distinct from other Ramaphosa in his lifestyle. The second son of the president has established a presence on almost all the platforms on social media. Andile's brother is generous with his photos and daily activities which he regularly shares with fans on the internet space. In fact, sharing his snapshots have made Tumelo a favorite among South African ladies who can't help but admire his brawny body physique.
Thanks to his attractive looks, Tumelo was dubbed "National Bae". He is currently an item with Kelebogile Shomang and they plan to spend the rest of their lives together.
Mashudu and Keneilwe
The youngest in the Ramaphosa family are Mashudu and Keneilwe, and they are born to Cyril and his current wife, Dr. Tshepo Motsepe. The two are among the least known in the family. Their taciturn lifestyle may be due to the fact that the two girls are still underage and are in the process of completing their university education.
A 2018 report revealed the two to be students of the University of Cape Town and are alums of Roedean College, Parktown, Johannesburg. Since the duo has kept the details of their personal lives away from the public space, it is difficult to know their respective courses of study and year of graduation.
However, the CR17 campaign gave a little insight on Mashudu when they shared a photo where she was seen talking about her dad as he turned 65; this happened many years ago.
#Ramaphosa daughter Mashudu shares her experiences and love for a "loving father" #CattleOfAges #RamaphosaTurns65 pic.twitter.com/BZ0Cn7VQGB

— CR17SIYAVUMA (@CR17SIYAVUMA) November 17, 2017
What Controversies Has Andile Ramaphosa Been Roped Into?
While all the girls in the Ramaphosa family seem to prefer to live their lives away from the penetrating eyes of the media, their big brother Andile chose a different path. Since his father assumed office as the president of South Africa, the young man's name hits the airwaves every now and then, and more often than not, the story may not be palatable.
Andile Ramaphosa has been engaged in quite a good number of scandals in his lifetime but most notable among them are the BOSASA deal and the Covid-19 project.
His Company Blue Crane Capita was Roped into the Scandalous BOSASA Deal
Andile Ramaphosa was caught in the multi-million-rand BOSASA deal scandal. The president's son confirmed a R2 million business deal in December 2017 when his company, Blue Crane Capital signed an 'advisory mandate' with Krugersdorp company.
Allegedly, the said funds were linked to some advising work slated to be carried out on over 20 private and government-owned contracts in Uganda, Kenya, and several other African countries. The advisory work was meant to be provided by Andile's company; News24 said the worth of the entire contract will run into billions of rands.
Andile was originally meant to be receiving R150,000 as a monthly retainer but with time, it will be boosted to R230,000.
Andile Cleared Hs Name From The BOSASA Deal
After the BOSASA deal bred so many controversies in 2019, the president's son decided to come clean about the whole thing. Andile Ramaphosa's defense was naiveté; according to the young man, they took advantage of his innocence at that time.
South Africans were obviously not bought over by Andile's explanations considering the fact that the BOSASA deal was signed shortly after his dad assumed office as the country's president. Many believe it to be some form of favoritism from a doting father to his son.
On Andile's part, he did well in clearing his name. According to the president's son, his company management wasted no time in returning all the received funds when it became glaring that its source was ambiguous.
The president himself even weighed in on the matter and from what is perceivable, he never made any attempt to pamper his son. In his speech, Cyril Ramaphosa said he is going to assist in prosecuting the case if Andile is actually implicated and proven guilty.
"I will be the first to make sure [Andile Ramaphosa] becomes accountable… Even if it means that I am the one who will take him to the police station."

– Cyril Ramaphosa | 06 November 2018 #Bosasa pic.twitter.com/nY4lF5Qe98

— Democratic Alliance (@Our_DA) March 27, 2019
Covid-19 Project
During the COVID-19 pandemic, Andile Ramaphosa's name hit the headlines for the wrong reasons once again. The over R6m funding for his Covid-19 project raised a lot of dust. It happened that a company co-founded by Andile provided the country with ventilation technology and the project was said to be worth R6 million. However, as allegations of corruption were spreading in connection with relief funding, South Africans began to wonder if it was the government that ultimately paid that particular bill.
Andile Ramaphosa Obviously Intends To Stay Away From Controversies in Future
In a bid to dust out all forms of controversies from his name and image as a businessman, Andile Ramaphosa cut ties with a certain Chinese businessman who was implicated in recent state capture allegations.
The president's son announced that he hired the services of a law firm that will help with the review process to conduct due diligence investigations on his current and previous business partnerships. The legal team will also work towards devising a risk management framework for the future which will go a long way in identifying and eliminating unethical and potentially dubious and questionable relationships.
The Chinese man he cut ties with has been identified as Jianbao Chen who functions as the chairperson of Huarong Energy Africa. Andile severed relationships with the man after the Chinese power utility company was alleged to have boycotted due process to give an R25bn loan to Eskom.
According to Andile, his relationship with Mr. Chen started after his firm, Blue Crane Capital, went into partnership with Chen to float another company, Blue Tree International. Going on, the president's son explained that they formed the company in a bid to acquire a majority shareholding in Mercantile Bank as it was then up for sale. Andile said he had to pull out of the deal after careful consideration.
However, he noted that the bid for Mercantile Bank's shares would have been a good one for him if it pulled through. It would have given Chen 87 percent majority with Andile holding 13 percent but he just had to let it go. From what is obvious, Cyril Ramaphosa's first son is bent on keeping his life and business deals on the straight and narrow.
At What Age Did Andile Ramaphosa Get Married?
Andile Ramaphosa was barely 37 years when his status changed from single to married. He met his wife, Bridget Birungi, in China. Their path crossed at a social gathering when the president's son was already done with studies but Bridget was still a student.
The lovebirds hit it off instantly as they came to the realization that they have similar interests and likes. Bridget agreed to date Andile even before she got wind of his social status as the son of South Africa's sitting president. The two dated for a decade before taking things a step further.
Their wedding, which took place on the 4th of August 2018, was a colorful affair witnessed by the political heavyweights from both South and East Africa. Both Andile's mother and father graced the occasion to show support for their son, and the president of Uganda, Yoweri Museveni, was also present. The venue for their nuptials was Uganda, precisely in the suburbs of Kampala.
Andile was 37 while his wife was 36 when they exchanged the forever commitment. The groom had previously visited Uganda back in May to pay the bride price for his wife and they choose August for the traditional ceremony. The couple's union seems to be going beautifully well as they have already spent over three years and still counting.
Who Is Andile Ramaphosa's Wife?
Going by reports from social media, Andile's wife Bridget Birungi belongs to the political elites of Uganda. Her dad, Amama Mbabazi, served the country as a prime minister in the past.
Bridget is an academically sound lady. The daughter of the former Ugandan prime minister attended Beijing University of Science and Technology coming off with a PGD in Business Administration. She previously graduated from Beijing Jiatong University where she obtained a Bsc in Environmental Engineering. The lady is said to have a master's in engineering.
The Couple Already Share a Child
Following their wedding that brought all the political friends and foes of East and South Africa together at Kampala, Andile Ramaphosa took his beautiful wife down to South Africa where they settled down as man and wife. Within a short while, the couple had good news to share with the public after Bridget gave birth. The president's daughter-in-law gave birth to a beautiful baby girl whom they named Ainebyona Ramaphosa.
There are scanty details about the granddaughter of the South African president. Her date of birth is not known and neither did they broadcast where she was born. All these secrecy are said to be for security reasons and are quite understandable.