For years, Elaine Mason was part of the unknown millions of people who went about their daily lives with zero national or international attention value. That eventually changed for the nurse, who, in her profession, found fame after a period of caring for and subsequently getting married to the late scientist, Stephen Hawking.
From the beginning to the end, their marriage was full of drama that brought a different dimension to the fame of a man who was already one of the world's most respected intellectuals. His condition -Amyotrophic lateral sclerosis (ALS) brought them together and they enjoyed a period of bliss before she became a social pariah.
Elaine Mason Met Stephen As His Nurse And Caregiver
In the 80s, Elaine was part of a couple of nurses who joined the treatment and care team of Stephen Hawking after he had a tracheotomy. The scientist had contracted pneumonia and Elaine, and other nurses were hired to provide round-the-clock support whenever he needed it.
Before getting the job, Elaine had worked as a nurse in an orphanage in Bangladesh. When she met Hawking, she was married to an engineer, David Mason, a man with whom she had two children. As his nurse, Elaine Mason worked diligently and even offered help beyond her expertise.
Her husband at the time notably designed the initial small computer attached to Stephen's wheelchair to help him speak. The physicist had lost his ability to talk after the tracheotomy.
They Grew Close As Stephen's Marriage To Jane Hawking Phased Out
By the time Elaine Mason became a part of the Hawkings' lives, the two had been married for over 15 years. The couple had had its share of happy and sad days, and in the 80s, the latter became a regular feature. Stephen and Jane's marriage became strained as his celebrity status, and the influx of caregivers into their home overwhelmed their relationship.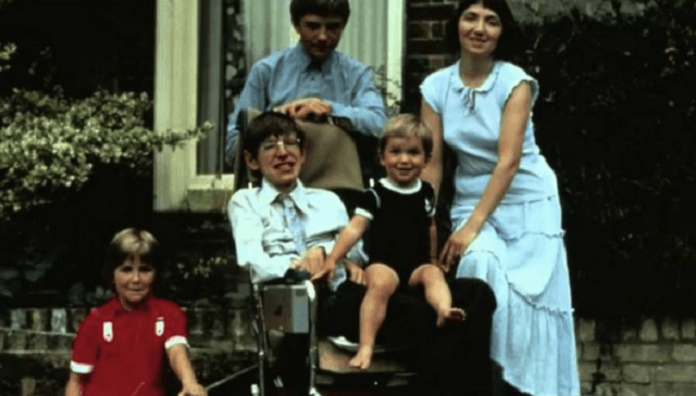 Aside from the burden of his popularity and the amount of care he required, Stephen and Jane also shared opposite views when it came to religion. The physicist was a famed atheist while his first wife was a deeply religious Christian. These differences and issues caused them to grow apart, and as they did, Stephen grew closer to Elaine Mason.
The British nurse developed a protective and possessive instinct over him, the depth of which drew shock and concern from other caregivers, colleagues, and family members. Her protective air around the physicist later turned romantic, leading to a relationship and the end of their respective marriages.
Elaine Mason And Stephen Hawking Got Married In 1995 After Five Years Of Dating
In February 1990, Stephen Hawking announced to his wife, Jane, that he was leaving their marriage for Mason. He subsequently left their family home in Cambridge and started a relationship with his nurse full-time. Elaine also ended her 15-year marriage to David to pursue a life with the renowned scientist.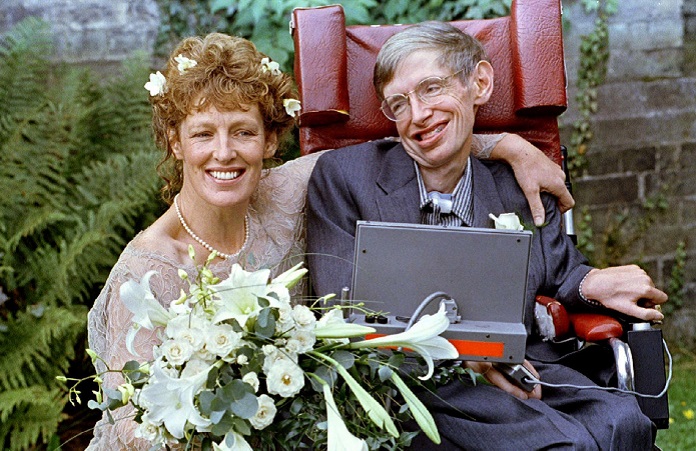 They dated for about five years until 1995 when they became husband and wife. After completing his divorce from Jane Hawking, Stephen and Elaine Mason got married at the Cambridge Register Office in September. Following the wedding, Hawking notably declared 'It's wonderful – I have married the woman I love.'
Their Marriage Was Plagued With Abusive Allegations Against The Nurse
While Stephen happily declared he was happy with his new wife, not many shared his feelings. Before the marriage, his family members and colleagues harboured concerns that Elaine was too possessive, aggressive, and protective of the scientist.
These concerns exacerbated after they got married. Stephen's ex-wife, Jane, published a memoir, Music to Move the Stars, in 1999 that revealed that his family felt excluded and marginalized from his life. The book sparked public concern over the true state of Hawking's marriage to Elaine.
Things got worse in the early 2000s when Elaine received repeated accusations of being abusive to the scientist. According to several people who came forward, she was accused of being a bully, controlling and manipulative. She was also accused of marrying the scientist for his wealth.
The Police Never Found Evidence Of Abuse By Elaine
The outcry and pressure from well-wishers and Stephen Hawking's family led to an investigation by the police. Some of the accusations against Elaine include refusing Stephen a urine bottle and letting him wet himself, fracturing his wrists by slamming it on his wheelchair and slipping him beneath the water while bathing. She was also accused of leaving him in the sun to suffer sunburn and heatstroke and inviting employees into their bedroom while they had sex, amongst other grievous accusations.
Stephen, in 2000, famously showed up at a hospital with unexplained cuts and bruises. However, despite the prevailing circumstantial evidence, the physicist, Elaine, and his assistant vehemently denied all the accusations. The police concluded its investigations in 2004 and Mason was never got charged with anything.
The Couple Quietly Parted Ways In October 2006
After a tumultuous eleven years of marriage, Elaine Mason and Stephen Hawking divorced. The official reason for the divorce was that they chose to part ways following the breakdown of the marriage. However, there were speculations that it may have been due to the reported abuse or alleged infidelity by the scientist.
For the latter, the rumours suggested that Professor Stephen Hawking had an affair with one of his caregivers. The alleged infidelity was with a Diana King, who was 39 years younger than him and suffered from manic depression. They reportedly went as far as picking a ring for an engagement, but it did not go anywhere.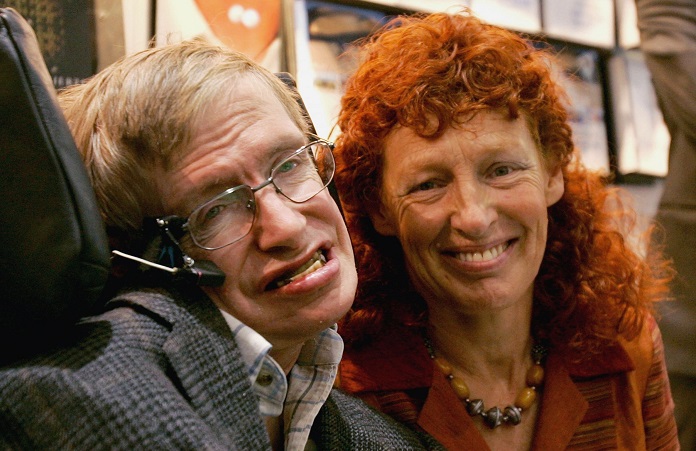 The supposed affair was, however, vehemently denied by his secretary, Judith Croasdell. Other than denial, several details of the divorce remain unknown. The professor was renowned for refusing to engage in any public conversation about his personal life.
With no official detail about the divorce, a lot of insight into what happened, like the divorce settlement, is left to speculation. Elaine Mason moved out of the couple's £2.58 million chalet-style home, suggesting the house was never part of any agreed settlement.
Stephen resumed a closer relationship with his first wife (Jane) and children after his divorce from Elaine. He quietly passed in his England home on March 14, 2018, aged 76.
Elaine Mason Has Disappeared From The Spotlight
During her marriage to Stephen, Elaine Mason no longer worked as a nurse. While she took care of him in other capabilities, she did not have the responsibility of caring for him 24/7. Since their marriage ended, she has retreated from the spotlight, only making a handful of appearances in quotes from books written by the scientist.
Despite her disappearance, many still wonder about the whereabouts of the legendary scientist's ex-wife. Although there have been reports that claim she took up a career in insurance at Belvedere Mead Limited, it is not the same woman. For now, all evidence suggests Elaine is living a quiet life off the proceeds of the divorce settlement somewhere in the world.