Zandile‌ ‌Nzalo was in a very long ‌relationship‌ ‌with‌ ‌popular‌ ‌radio‌ ‌veteran ‌Bob‌ ‌Mabena; she was ‌his‌ ‌wife‌ ‌for‌ ‌about‌ ‌two decades.‌ ‌‌The duo exchanged vows‌ ‌in‌ ‌the‌ ‌late‌ ‌'80s,‌ ‌and‌ ‌it‌ ‌was‌ ‌a‌ ‌beautiful‌ ‌union given that they were‌ ‌both‌ ‌in the entertainment industry as radio‌ ‌presenters.‌ ‌Zandile owes‌ ‌a‌ ‌large‌ ‌part‌ ‌of‌ ‌her‌ ‌fame‌ ‌and‌ ‌popularity‌ ‌to‌ ‌the‌ ‌fact‌ ‌that‌ ‌she‌ ‌is‌ ‌not‌ ‌only‌ ‌the‌ ‌ex-wife‌ ‌of‌ ‌the late‌ ‌Bob‌ ‌Mabena ‌but was his‌ ‌first‌ ‌wife‌. She‌ ‌continues to refer to that fact even after his death.
How Zandile Nzalo and Bob Mabena's Love Story Began
Although the exact time Zandile Nzalo and Bob Mabena began their love journey is not public‌ ‌knowledge,‌ ‌we‌ ‌can‌ ‌say‌ ‌that‌ ‌their paths crossed thanks to their jobs ‌as radio‌ ‌presenters.‌ ‌As speculated,‌ after dating for a while, they took the bold step to walk down the aisle, and for reasons best known to them, ‌they did not make their wedding ceremony a public affair. However, it is gathered that their‌ ‌marriage‌ ‌took‌ ‌place‌ ‌in‌ ‌the‌ ‌presence‌ ‌of‌ ‌friends‌ ‌and‌ ‌families‌.
They‌ ‌also seem‌ ‌to‌ ‌have‌ ‌had a very beautiful relationship for many years and as of ‌2002,‌ ‌a few‌ ‌years‌ ‌after‌ ‌Zandile left‌ ‌Channel‌ ‌O,‌ ‌she‌ ‌went‌ ‌on‌ ‌to‌ ‌start‌ ‌her‌ ‌own‌ ‌media‌ ‌outfit and‌ ‌this‌ ‌was‌ ‌not‌ ‌without‌ ‌the‌ ‌help‌ ‌and‌ ‌support‌ ‌of‌ ‌her‌ ‌then-husband.‌ ‌The‌ ‌company,‌ ‌Zazenza‌ ‌Communications,‌ ‌was‌ ‌birthed‌ ‌as‌ ‌a‌ ‌result‌ ‌of‌ ‌the‌ ‌wealth‌ ‌of‌ ‌knowledge‌ ‌and‌ ‌experience‌ ‌she‌ ‌had‌ ‌amassed‌ ‌about‌ ‌the‌ ‌media‌ ‌industry.‌ ‌
After Zandile began to run her company, their marriage‌ ‌was still intact and it continued‌ ‌till‌ ‌2009 ‌when‌ ‌the‌ ‌news‌ ‌of‌ ‌their‌ ‌divorce‌ was made public.‌ ‌However, there was no love lost between the pair as their separation was not a messy one. Rather, Zandile blamed Bob Mabena's second wife, Eucharist Hadebe, and even had to fight her in public sometime in 2013. More so, when Bob died in 2020, Zandile did not hold back from expressing her grief on social media. ‌The‌ ‌gesture earned‌ ‌her‌ ‌one‌ ‌or‌ ‌two‌ ‌words‌ ‌from‌ ‌the‌ ‌people,‌ ‌saying‌ ‌that‌ ‌she‌ ‌was still struggling with the reality‌ ‌that‌ ‌their‌ ‌relationship‌ ‌had ended a long time ago.‌ ‌In‌ ‌response,‌ ‌she‌ ‌told‌ ‌them‌ ‌that‌ ‌they‌ ‌don't‌ ‌have any ‌right‌ ‌to‌ ‌tell‌ ‌her‌ ‌how‌ ‌to‌ ‌mourn‌ ‌her‌ ‌ex-husband, ‌who also happens to be the father‌ ‌of‌ ‌her‌ ‌daughter.‌
How‌ ‌Many‌ ‌Children‌ ‌Did‌ ‌Zandile‌ Nzalo ‌Have‌ ‌With‌ ‌Bob‌ ‌Mabena?‌ ‌
Zandile‌ ‌Nzalo and Bob Mabena might have been married for almost 2 decades, but their marriage resulted in the birth of only one child – a daughter named Zandi. However, like the couple's relationship, there are also very scanty details with regard to Zandi's birth, which makes it difficult to know when she was born. The closest speculations that have been made about the girl's date of birth came about sometime in 2019 when she celebrated her 16th birthday – this means Zandile must have given birth to Zandi in 2003.
Apart from her daughter, Zandile is known to have 2 other children, but not much is known about them either. More so, it is gathered that she is currently a grandmother of 3.
The Businesswoman's Second Marriage Also Crashed Like The First
After Zandile Nzalo's marriage to Bob Mabena came to an abrupt end in 2009, she moved on with her life and went‌ ‌on‌ ‌to‌ ‌marry‌ ‌Ralph‌ ‌Zikalala‌. She also concealed details of their romance for a long time and to date, it is not known when the pair tied the knot, but it is speculated that they were together for close to a decade before she divorced him.
With 2 failed marriages, it seems as if Zandile is not too keen to get into any romantic relationship in a hurry. However, one cannot rule out the fact that she might be in a romance but has decided to keep it private. Moreover, she seems to be more focused on building her business portfolio and has been doing a great job with that over the years.
Zandile‌ ‌Nzalo Has Had Quite A Successful Career Despite Her Failed Marriages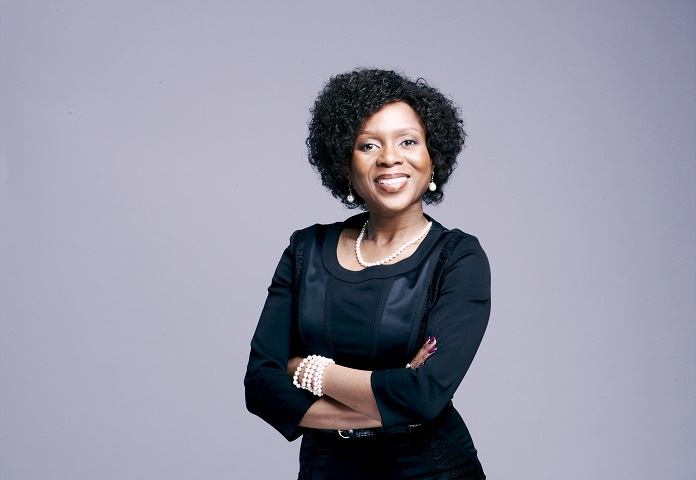 It is popular knowledge that Zandile Nzalo's fame actually came from her ex-husband Bob Mabena's celebrity status in the world of entertainment in SA. It was‌ ‌actually during‌ ‌their‌ ‌time‌ ‌together‌ ‌as‌ ‌a‌ ‌couple‌ ‌that‌ ‌Zandile‌ ‌got‌ ‌some‌ ‌breakthroughs‌ ‌in‌ ‌her‌ ‌career as a media personality.‌ ‌As of then, she was‌ ‌already‌ ‌an‌ ‌owner‌ ‌of‌ ‌a‌ ‌show‌ ‌that‌ ‌was‌ ‌aired‌ ‌on‌ ‌the‌ ‌former‌ ‌Radio‌ ‌Bop‌ ‌and‌ ‌Bop‌ ‌TV.‌ ‌In‌ ‌1997,‌ ‌all‌ ‌things ‌began‌ ‌to‌ ‌fall‌ ‌in‌ ‌place‌ ‌as‌ ‌she‌ ‌was‌ ‌made‌ ‌the‌ ‌General‌ ‌Manager‌ ‌of‌ ‌a‌ ‌TV‌ ‌channel‌ ‌on‌ ‌DSTV – Channel‌ ‌O,‌ ‌which‌ ‌was‌ ‌going‌ ‌to‌ ‌be‌ ‌Africa's‌ ‌first‌ ‌24-hour‌ ‌music‌ ‌channel.‌ ‌For‌ ‌the‌ ‌period‌ ‌of‌ ‌3 years‌, ‌she‌ ‌held‌ ‌the‌ ‌position,‌ ‌and her‌ ‌work‌ ‌was‌ ‌commendable on the station.‌ ‌
The media personality went on to become an entrepreneur‌ ‌and‌ ‌CEO‌ ‌of‌ ‌Zanenza‌ ‌Communications‌ ‌- her‌ ‌own‌ ‌company‌.  The communication outfit initially‌ ‌dealt‌ ‌solely‌ ‌in Public‌ ‌Relations‌ ‌and‌ ‌Communications‌ ‌with its ‌headquarters‌ ‌at‌ ‌the‌ ‌backyard‌ ‌of‌ ‌Zandile's‌ ‌cottage.‌ ‌However, after much‌ ‌progress‌ ‌was‌ ‌made,‌ ‌its‌ ‌headquarters‌ ‌was‌ ‌moved‌ ‌to‌ ‌Randburg which is located in Gauteng, South Africa.‌
‌The‌ ‌involvement‌ ‌of‌ ‌the‌ ‌startup‌ ‌in‌ ‌the‌ ‌decoration‌ ‌and‌ ‌events‌ ‌management‌ ‌business‌ ‌in‌ ‌2014‌ ‌was‌ ‌what‌ ‌pave‌d ‌way‌ ‌for‌ ‌several‌ ‌event ‌management‌ ‌jobs‌ ‌for‌ ‌notable organizations ‌like the‌ ‌Department‌ ‌of‌ ‌Human‌ ‌Settlements,‌ ‌PIC,‌ ‌and‌ ‌the‌ ‌National‌ ‌Empowerment‌ ‌Fund‌ ‌(NEF) amongst several others.‌ ‌‌Fo the tremendous success her business recorded within just a couple of years,‌ ‌she‌ ‌was‌ ‌nominated‌ ‌for‌ ‌the‌ ‌WEConnect‌ ‌International‌ ‌award‌ ‌for‌ ‌Fastest‌ ‌Growing‌ ‌Business in 2017. The‌ ‌company‌ ‌has‌ also expanded‌ ‌its operations as it‌ ‌now‌ ‌handles‌ ‌enterprise‌ ‌development‌ ‌and‌ ‌fundraising‌ ‌amongst ‌other‌ ‌things‌.
More so, before running her‌ ‌own‌ ‌establishment,‌ ‌Zandile Nzalo had managed a couple of other businesses. She was‌ ‌once‌ ‌the‌ ‌acting‌ ‌CEO‌ ‌of‌ ‌Indalo‌ ‌Yethu‌ ‌Trust and during her tenure, she did pretty well.‌ ‌The industrious young lady has‌ ‌also‌ ‌been‌ ‌a‌ ‌board‌ ‌member‌ ‌of‌ ‌the‌ ‌Council‌ ‌of‌ ‌the‌ ‌University‌ ‌of‌ ‌Johannesburg,‌ ‌Gauteng‌ ‌Film‌ ‌Commission,‌ ‌Bokamoso‌ ‌Investment‌ ‌Trust.‌ The versatile media personality is‌ ‌notable as a member‌ ‌of‌ ‌the African‌ ‌Leadership‌ ‌Initiative‌ ‌and‌ ‌Aspen‌ ‌Global‌ ‌Leadership‌ ‌Network‌. She‌ ‌even won‌ ‌an‌ ‌award‌ ‌in‌ ‌2004‌ ‌as‌ ‌the‌ ‌Top‌ ‌Emerging‌ ‌Female‌ ‌Entrepreneur ‌and‌ ‌one‌ ‌of‌ ‌the‌ ‌top‌ ‌women‌ ‌in‌ ‌Business‌ ‌and‌ ‌Government.‌