Henry Cavill is not just an ordinary movie star, rather he belongs to that exclusive club of actors who have had the privilege of portraying superheroes. In his case, however, he was able to play not just any superhero, but the greatest and most popular of them all, Superman.
The British-born actor replaced actor Brandon Routh, the last person to take on the role, to ably portray the extraordinary superhero who has enough superpowers to save the world all by himself. He has so far played the role in Man of Steel (2013), Batman v Superman: Dawn of Justice (2016), and Justice League (2017). So what made the Cavil so special that he was picked for this revered role? Let's find out.
Henry Cavill's early life and family background
Henry William Dalgliesh Cavill was born on the 5th of May, 1983 in the bailiwick of Jersey, Channel Islands. He had his education at various schools both in Jersey and England. They include St Michael's Preparatory School and the Stowe School in Buckinghamshire, England.
Cavill fell in love with acting at an early age and took part in several school plays such as Grease and A Midsummer's Night Dream. By the time he turned 18, the young Brit made his professional debut when he landed the role of Thomas Aprea in the 2001 film, Laguna. From there, he went on to feature in other movies and TV series such as The Count of Monte Cristo, Goodbye Mr. Chips, Red Riding Hood, Tristan & Isolde, and Stardust.
Henry Cavill got his big break in the year 2007 when he landed the role of a duke on the sensual period drama, The Tudors. The show is loosely based on the life of Henry VIII and featured Cavill as the dashing Duke of Suffolk. The series received several awards and was not just popular in the U.K., but also in the United States. The popularity of the series in America helped make Cavill a household name in Hollywood.
Between 2005 and 2013, Cavill appeared in several Hollywood movies such as Immortals, The Cold Light of Day, Whatever Works, and Blood Creek. He, however, suffered some disappointment as he lost out on prominent roles in movies such as James Bond, Harry Potter and The Goblet of Fire as well as The Twilight Series. Cavill shrugged off these disappointments when he landed the role of Superman in the 2013 film, Man of Steel. Bagging the role helped him make history as the first non-American to don the iconic cape.
Man of Steel went on to earn $668 million at the box office, making it the highest grossing superman film ever. He has since reprised his role in other Superman and DC Comics related films. Cavill has further not restricted his career to the Superman franchise. He has also appeared in other movies such as Mission Impossible: Fallout, Normis, and The Man from U.N.C.L.E.
Is Henry Cavill Married or Dating?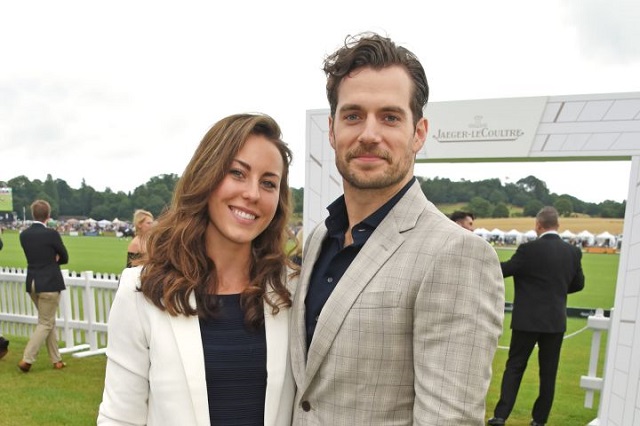 Henry Cavill has never been married but has, however, dated an array of ladies in different fields of endeavor. His first publicized relationship was with Ellen Whitaker in 2011/2012. Whitaker, who Cavill got engaged to in February 2011, is an English equestrian. The couple broke off their engagement in August 2012.
Cavill's next relationship was with Gina Joy Carano, a former MMA fighter turned actress, model, and TV personality. They started dating in 2013 and had an on-again, off-again relationship that came to an end in 2014. He then quickly moved on to Big Bang Theory actress, Kaley Cuoco. This relationship proved to be more of a fling than any other thing as it only lasted 12 days.
The next person he dated was a lady named Tara King in 2015. The relationship raised some eyebrow as she was 13 years his junior. In fact, she was still a student at the time they met. The relationship lasted from October 2015 to May 2016. Cavill then moved on to Lucy Cork, a stuntwoman he met on the set of Mission Impossible. Their relationship commenced in 2017 and ended in 2018 and now they are back together.
Is He Gay?
There have been some rumors that the Superman star is gay. These rumors are connected to photos of him with a guy named Corie Spears. Spears is an old pal of Cavill who has gone on to become an actor and blogger. He is also gay and his close relationship with Cavill has made some to suggest that he may be gay as well. Superman star has never confirmed these rumors, but going by his relationship history, it is safe to conclude that Cavill is not gay.
What is his Net Worth?
Henry Cavill has a net worth of $20 million. The bulk of his fortune comes from his acting work. He has also earned a good amount from several endorsement deals. He once served as a brand ambassador for Dunhill Perfume. He featured in some memorable commercials for the company and must have earned a good amount for his efforts. Cavill is also a philanthropic fellow. He supports several charities and causes especially ones related to animal protection.
His Height and Weight
If there is one fact that is universally accepted, it is the fact that Henry Cavill is one gorgeous hunk. This has been confirmed by several quarters, including Glamour Magazine, which named him the world's sexiest man in 2013. He boasts of a well-built physique that one would expect for a person that plays Superman. He is 6 feet 1 inch tall (1.85 m) and weighs 203 lbs (92 kg). Other measurements are chest – 44 inches, waist – 30 inches, and biceps – 18 inches.