Thembi Seete was born on the 25th of March 1977 and is 46 years old. She has been dating business mogul Collen Mashawana, who is the father of her son, for some years now but for some unknown reason, they have not yet gotten married. 
Her reinvention from a 90s icon to an all-rounder in the 21st century has been nothing short of remarkable. No matter where and when you meet Thembi Seete, her energy is always on a 100, an amazing feat for someone of her age. Often remarked to be one of the most hardworking celebrities in South Africa, Seete is a jack-of-all-trade.
It is incredible to continue to find success in the limelight with a career that is approaching three decades, but that is what Thembi continues to do. She does not seem to show any signs of slowing down despite advancing in age. From having a baby at a relatively late age to breaking up with a long-time lover and then finding love again, there are lots to learn about Thembi Seete.
What Is Thembi Seete's Age Now and Where Was She Born?
Thembi Seete was born in Soweto on the 25th of March 1977. The celebrated public figure is in her early 40s but you would never guess judging by her looks and her bubbly personality. Thembi Seete has been in the public eyes for a long time – for over 26 years, to be exact.
Having a career that has spanned that long in showbiz is a testament to a combination of several factors. It speaks of the individual's resilience, reinvention, work ethic, and of course, the public's acceptance of the said figure. The South-African public does love Thembi Seete.
She continues to be an inspiration to numerous people for various reasons spanning from her inspirational weight loss to her reinvention from singer to actress, model, and TV presenter. At the age of 43, you would expect her to be slowing down a bit. That does not seem to be the case, and the public is sure to have her around for a few more years.
Thembi Seete entered the limelight at a very tender age. It was remarkable how she managed to navigate previously uncharted waters to get to where she is. She burst into the scene with a music group, and the rest was history.
Thembi Seete Became a Household Name at the Age of 17
In 1994, a pioneering kwaito music group stormed the South-African music scene. The group, called Boom Shaka, consisted of Lebo Mathosa (who died of a car crash in 2006), Theo Nhlengethwa, Junior Sokhela, and a certain Thembi Seete. Although Boom Shaka's first single, It's About Time, was released in 1993, it wasn't until 1994, when Thembi was 17, that the group enjoyed widespread popularity and success.
The year 1994 was when they released their first album, Boom Shaka, which propelled them to superstardom, especially amongst young listeners and fans. Their popularity was primarily fuelled by the uniqueness and refreshing nature, now known as the Kwaito style in South-Africa.
At the age of 17, Thembi Seete has become a well-known figure and a divisive figure. Her presence in the group (including Mathosa's) was seen as a tool for female objectification and degradation due to their provocative outfits and dance styles. However, others saw her as a symbol for the feminist movement and a voice for female empowerment.
After 11 years of great success and popularity, the group took a break in 2004. And while Lebo Mathosa decided to focus on her solo career, Thembi wanted to finish her studies. It kickstarted the reinvention of Thembi Seete, who also had a child at an age most people would have considered too late or too risky.
She Got Pregnant at the Age of 40
Thembi Seete does not do things in a conventional manner or form. Having exploded into the spotlight at the tender age of 17, she shocked fans by announcing her pregnancy at the tentative age of 40. Rumors had been swirling for a few weeks about her pregnancy, but they went mostly unconfirmed until February 2018.
She attended an event where Pond's Age Miracle series unveiled her as its new face. She wore a flowing gown designed to conceal her baby bump at the event, but it did little to achieve the desired result. Her pregnancy was evident to everyone present, confirming that Thembi was finally pregnant at 40.
Seete eventually gave birth to a baby boy later in the year. She refuses to talk about him at length, though, and she has mostly kept him away from the limelight. The son is named Dakolo and only seems to get mentioned during special days such as his birthday.
Thembi Seete has always been a private figure, and it seems she has continued that trend with her child. It is that same penchant for privacy that hid who the child's possible father was until much later.
Thembi Seete's Baby Father is Collen Mashawana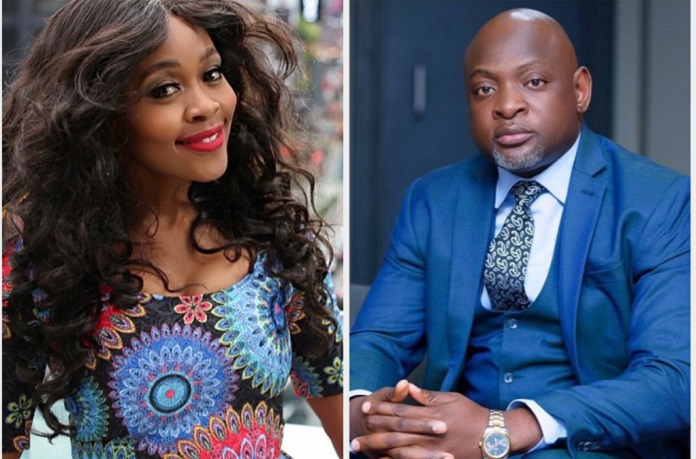 When Thembi Seete announced her pregnancy, the number one question fans began asking after getting over the initial shock was who the father could be. At that point, Thembi was single and was free of any known romantic entanglements. She was yet to come out and officially announce whom she was seeing. Eventually, we learned that the man responsible for Thembi's bundle of joy was Collen Mashawana.
Collen Mashawana is a business mogul who was born and bred in Venda. He is known as one of the wealthiest figures in Limpopo and also for his incredibly giving nature. He has engaged in many helpful projects to help make life better for the less-privileged in Limpopo and similar provinces like Gauteng.
He had previously been married to actress Lerato Moloi with whom he shares a baby. Rumour has it they broke up due to the latter's infidelity. Thembi and Collen have been seeing each other for a while, but the genesis of their relationship remains unknown.
Thembi First Hinted at the Relationship in 2017
When Thembi Seete officially announced that she was single once again after splitting from her former fiancé, she also added that she was also going out on dates. She confessed that she had met someone and predicted something beautiful and amazing to come out of meeting the mysterious individual. She made this declaration in 2017 for the first time. It is, therefore, safe to assume that they met around late 2016 or early 2017.
Having been pictured together numerous times, the gossip mills concluded that Collen Mashawana was the new man in the picture. This was eventually confirmed when observers spotted them in a cozy embrace attending Lebo Gunguluza's Mauritius wedding in 2018. The incident sparked speculation that the couple had been together for a year at that point. Since then, fans have been wondering if marriage is on the cards for the low-key couple.
Thembi and Collen's Relationship Looks to be Heading Towards Marriage
After being together since 2017 and having a son together, the relationship continues to wax stronger. According to sources, Collen has introduced Thembi to his family members. More importantly, she has also met his son from his previous marriage and is smitten with him.
It is undoubtedly only a matter of time before we hear wedding bells ring, with everything heating up and moving along smoothly. The question seems to be a matter of 'when' rather than 'if'. Fans continue to watch closely, hoping that the couple will make things official by walking down the aisle.
After all, Thembi came close once, with an engagement that ended in a breakup instead. They will be hoping lightning does not strike twice.
Thembi's Only Previous Relationship was with Bobo Seritsane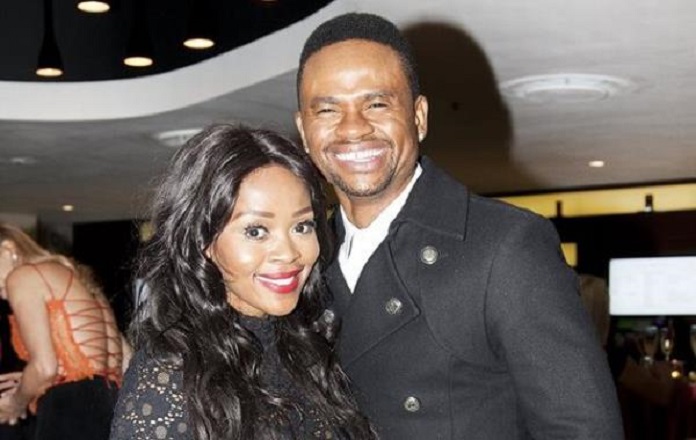 One particular individual once dominated Thembi Seete's previous relationship history. She dated Bobo Seritsane for ten years until their break up in 2016. There are no official stories about how the two met, but they had been together since 2006. Having overcome different issues, fans believed they were headed for forever after.
Unfortunately, it was not meant to be as they ended up splitting in 2016. Thembi announced this on her Massiv Metro radio show in 2017 when she confessed she had been single for a year and a few months. The cause of the break up was unknown and remains unrevealed.
The Couple Got Engaged in 2012 but Never Walked Down the Aisle
At the height of their romance, Thembi Seete and Bobo Seritsane got engaged after Bobo proposed in 2012. The couple was all set to walk down the aisle as Bobo wanted to get married almost immediately. Thembi, however, decided they take it slowly – a step at a time. She was interested in building a connection with the person that would be her partner, and she was yet to get the answers she sought.
One wonders if that played a part in the deterioration of the couple's relationship. After all, Thembi and Bobo survived another four years before eventually calling it quits. News of their separation came as a shock to fans and admirers as it is not every day you see a ten-year relationship goes up in flames.