Nana Ketchup is a Congolese woman better known for being the wife of award-winning Congolese musician Fally Ipupa. Her relationship and subsequent marriage to him have made her a celebrity.
The very stunning lady is one of the few people that continues to keep her superstar husband grounded. She has also kept things together on the homefront, which has given him time to flourish in his career as an artist.
Nana Ketchup and Fally Ipupa Got Together Way Before He Became Successful
Fally Ipupa is not one to mince words when it comes to the love of his life. According to him, one of the things that has endeared Nana to him is that he is sure she isn't with him due to his money and fame because she was with him before he had all that. Even though he was already a musician, he was a nobody with no money, and so many people discouraged her about their relationship, claiming he wasn't good enough for her. Even her family nicknamed him 'little rat' and said he wasn't the right person for her.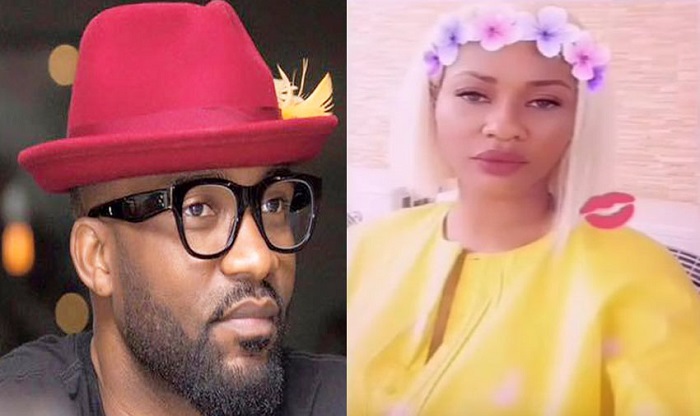 From all indications, Nana must have seen some potentials in him because she would always call him a star and dance to his music while singing along. Fally claims that she always saw the good side of him, and her patience has finally paid off as they are both living their best life together.
Nothing Much Is Known About Her And What She Does For A Living
Asides from being Fally Ipupa's wife, it's hard to decipher if Nana has kept on with the very successful career she built for herself during the time they were dating. It is pertinent to point out upfront that Nana Ketchup is a very private person. Despite being with a celebrity and showing up at several events beside him, very little is known about her and her background, asides from the tidbits that have been shared by Fally here and there.
Even though her level of education is unknown, according to her husband, she had a very robust and flourishing work as the manager of a boutique in Gombe. Asides from the huge monetary returns she got, her job allowed her to travel to different parts of the world. She traveled to Paris, Kinshasa, Brussels, and several other places.
After Fally made a success of his musical career and had to travel to promote his music, Nana had to stay put and take care of their family. Asides from being a homemaker, what Nana does for a living presently is unknown.
Nana Ketchup's Relationship With Fally Ipupa Has Brought Her Unprecedented Fame
People handle fame differently; while some remain humble and grounded, some let it get to their head and get carried away by the attention. From what has been observed about Nana, it appears that she has taken it all in stride. She has managed to remain grounded for her family and stands tall beside her husband to support him. Her actions, conduct, and demeanor confirm that she is truly the 'Queen' that Fally calls her.
Aside from attending his concerts and several events by his side, Nana represents him at some events when he isn't available. She was photographed representing him at the burial of Werrason's stepmother (Mama Soki Mozaline). She is even known sometimes to engage her husband's fans. Sometime in January 2020, when the singer was hospitalized for an illness, it must have been a very trying time for the family as she asked his fans to pray for him. He was later flown to France for better treatment, and he recovered well.
Generally, her relationship with Fally brought her lots of fame and attention as Fally Ipupa has put her in the spot several times. At some of his concerts, he calls her onstage and dances with her during his performance. It has always been said that several of his love songs are about her. Nana Ketchup, on the other hand, has handled all quite well.
The Ironic Role Reversal in Their Relationship
When this adorable couple met in Congo, Fally described himself as a skinny guy with a big musical aspiration. Luckily for him, he met a girl who believed in him 100 percent. Due to the kind of life she was living then and the job she had, she had way more money than him and often gave him money to buy clothes and eat. Even while she was clad head to toe in designer wear, he also revealed that she never denied him for once, even when he was shabbily dressed. She would always ask if he needed to eat or buy anything, and he would tell her that he is fine.
Nana's selflessness has finally paid off now that the table has turned, and Fally is now in the position to give her much more than she can ever need. From all indications, he continues to shower her with several gifts and affection because she deserves it. This is probably one of the reasons Nana is very secure in their relationship.
Being with a celebrity is never easy, considering the constant attention from female fans who want to spend a night with him. According to Nana, she isn't worried that her husband gets "hit on" all the time. She believes that all these other girls are in the shade and that a man can appreciate another, but his heart will always belong to the woman he chooses to display. Fally is also always quick to appreciate Nana for her loyalty when he had nothing. He believes that her loyalty is one of her greatest qualities.
Nana Ketchup and Her Husband Have Five Lovely Children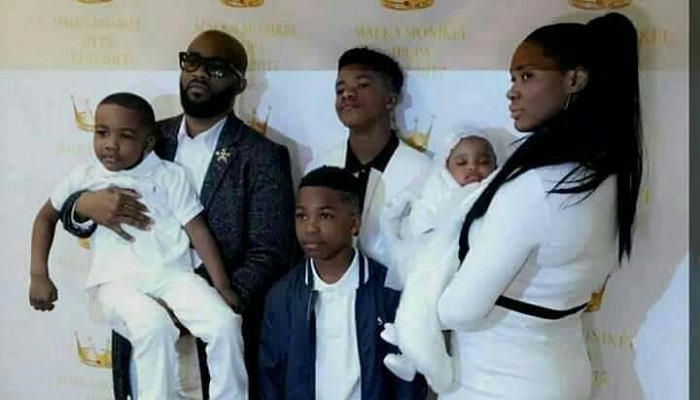 After having been together for several years, Nana and Fally have been able to build a family together. Between them, they have 5 children (3 boys and 2 girls), with Keyna Ipupa being their first daughter. Others are Marcosins Ipupa, Vincenzo Ipupa, Malka Monikel Ipupa, and Jayden Ipupa.
Even though Nana doesn't share much about her children on social media, Fally is known to occasionally talk and share pictures of them on his social media pages. The eldest of their children (Keyna and Marcosins) have personal pages and are quite active on social media.
Moreover, mere looking at Nana Ketchup, it's difficult to tell that she has had 5 children. She has maintained her figure quite well, and her body remains stunning.