Sonia Ighalo is the estranged wife of popular Nigerian football star Odion Ighalo  but they are not officially divorced.
All seems not to be well in the home of the Ighalos as we have witnessed a series of drama from the couple on Instagram. In January 2020, the former couple noticeably deleted each other's pictures on Instagram and there are reports that they have not been living together as man and wife since then. Early in 2022, Sonia took to Instagram with a congratulatory message for her husband on the arrival of his second baby from another woman. Her post also reminded him that she is still his legally married wife.
Sonia and Odion Ighalo Met Sometime in 2010
Sonia Ighalo met Odion Ighalo in Italy more than 10 years ago and they became friends then lovers. They decided to strengthen their love with a wedding ceremony which was held in private, so we cannot ascertain if it was grand or just simple. In 2018, the couple celebrated their 9th wedding anniversary with a dinner party. The occasion was attended by celebrity musicians, actors, and comedians. Ighalo also went online to share the after-party pictures he took with his family.
In the same 2018, the Nigerian footballer celebrated Christmas with his family, accompanied by the grand opening of his mansion, and also gifted a brand new Range Rover Sport to his beloved wife Sonia. She took to her social media page to share images and videos of the house and car gift from her husband.
Sonia prayed for God's blessing on her husband. They were the eyes of the internet as they always shut down Instagram with a splendid picture at every end of the year. However, since 2019, the couples have refused to share any family pictures and have refused to celebrate any of their anniversaries.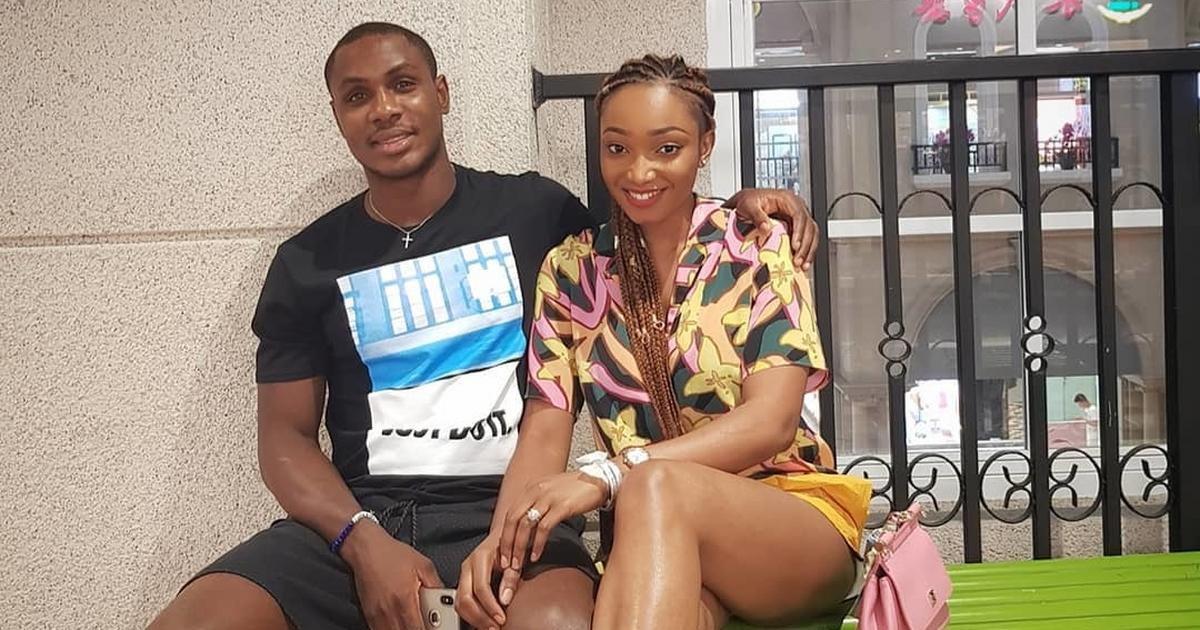 They Deleted Each Other's Pictures Online But Tried to Hide Their Marital Problems
When they deleted pictures they took together online, they didn't expect the media to pick it so quickly. Meanwhile, there were rumors of a turbulent marriage in the family making the rounds already and the couple somehow confirmed the speculations by deleting their spouse's pictures on their pages. Surely if a couple who were always fond of praising each other online could start deleting their pictures, it only meant that the ship was sinking.
After the 2019 Africa Cup of Nations where he emerged as top scorer, Ighalo attributed his success to his wife, who he claimed to have been a strong backbone. He said Sonia always makes him and the children happy and she is everything to him. When asked about the challenges of being married to a footballer, Sonia responded that it wasn't easy; she said the public always believes that all seems well and they are happy but that it takes the grace of God for things to work. She said that she always prays for her husband and wishes him well whenever he goes out to play a game. She believes God has been faithful to them and there is nothing much she does behind the scene but ensures she encourages him whenever he goes out to play.
They Are Parents to 3 Children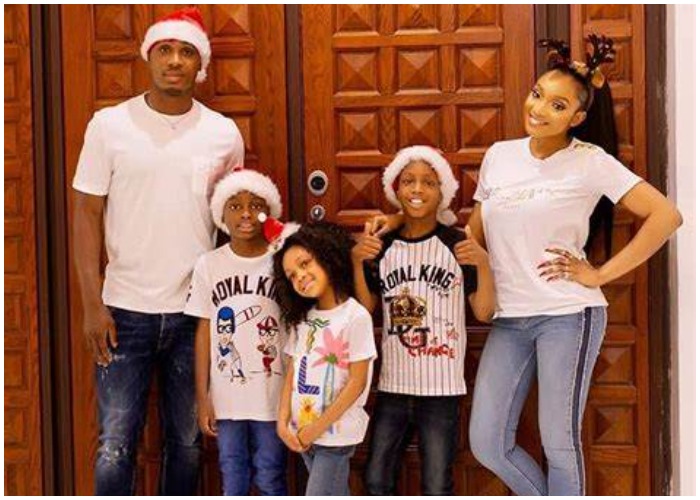 Sonia and Odion Ighalo have 3 children – 2 boys and a girl, the children have been living with their mother in London since 2017. Ighalo has been hailed as a wonderful father even by his wife Sonia, but since 2019, there have been accusations that prove otherwise. Sonia Ighalo alleges that Odion has abandoned his duty as a father and no longer sends child support to his children.
Ighalo's Babymama: Sonia Isn't the Mother of Ighalo's New Baby
Sonia Ighalo lambasted her husband who went on his Instagram to celebrate the birth of his newborn, while everyone thought the couple had conquered their crisis and had a child, Sonia came out to clear the air that she isn't the mother of the newborn child. She shared on her Instagram that Odion has welcomed two babies from two different women and has refused to pay child support for her kids. She claims that the footballer has two baby mamas, 5 kids, and slay queens who are struggling to have a strong relationship with the football star.
During her birthday in March 2020 and March 2021, Odion Ighalo purposefully refused to acknowledge her on his Instagram, despite sharing other stories during this event, he still refused to wish his wife a happy birthday on Instagram. We can understand Sonia's worries, no woman will be happy to have given her all to a man and at the end of the day, he comes back home with baby mamas. Perhaps she may have forgiven once, but having two kids outside wedlock can be said to be the last straw.
Although she still has to brace up, knowing that being married to a very rich celebrity will surely entice the eyes of the so-called slay queens who are looking for wealthy men to help them pay their bills. While we keep close eyes on the situation, we can only hope that the couple finds a common ground to sort their grievances and emerge from their challenges to give us another Christmas photo this year.
The Status of Sonia Ighalo and Odion Ighalo's Marriage is Uncertain
We have always enjoyed the union of the Ighalos, especially with their regular anniversary and Christmas photo albums they always stormed the internet with. Recently, we have seen irritating arguments online by the couple that many internet users feel should have been sorted out privately.
In 2020, Sonia threw some shade on her Instastory where she accused Odion of hosting a party barely one week after her sister's demise. She felt humiliated that her sister's kids who are now orphaned were in grave pain and instead of Ighalo going to visit; he chose to celebrate outside in the name of an orphanage. She believes charity should begin at home. She also changed her username on Instagram from @sjighalo to @desuwa30.
In the same 2020, the couple deleted their photos from each other's Instagram pages respectively. This concluded speculations that their marriage was in severe crisis. During their anniversary, none of them shared their wedding photos or any pleasant comment online.
Though it has been rumored that the two are divorced, there is no evidence yet to support this. From the much we gathered, Sonia has received her divorce papers but the process has not been finalized.