In as much as there are lots of actors and actresses in Hollywood who are very skilled in what they do, only a few abhor the skills of playing perfectly in diverse roles. It would be very much ironical to see the likes of John Statham playing the role of a comedian in a movie. So can be said for actor and comedian John Henton who solely takes on comedy roles and has never been featured in any other movie genre.
The inception of his career began with him acting before he later moved fully into being a comedian. That simple decision has been a platform in which he used to gather fame.
Early Life
John Henton was born in Cleveland, Ohio, on the 23rd of November 1960. There is a dearth of information regarding the details of his formative years and immediate family. He is of Afro-American ethnicity and is an American by nationality.
As it is with the information regarding his early life, there are no details available regarding his education except that he once revealed that he was a student of Shaw High School. Details about his college life are also not known.
John Henton appeared in a number of shows when he was starting his career. He, however, made a name for himself when he landed a role in the sitcom Living Single. He later starred in ABC/UPN sitcom The Hughleys as he further made guest appearances on sitcoms like The Parkers, For Your Love, One on One, Hannah Montana and Love That Girl!.
In 2000, the comedian faced a lot of mishaps, ranging from the dismissal of his show, The Hugleys to the fatal accident that almost claimed his life. Of all the events that occurred during that period, the accident became top news because it involved a drunken John breaking both of his legs, losing eleven of his teeth, and injuring his eye socket. Like wildfire, the news of his accident got around the globe and in a bid to curb its spread, the Hughley star publicist publicly stated that the actor is in good hands and would be perfect in no distant time.
As a result of the damage caused by the accident, John Henton faced face reconstruction surgery. The surgery was successful and within 2 months of recovery, he was back starring on The Hugleys.
Is John Henton Married or Still Single?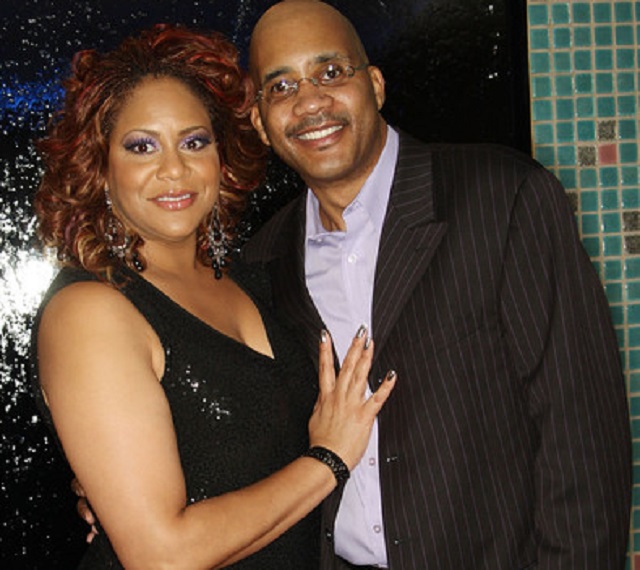 Taking the bold step of walking down the aisle often times requires determination and integrity. Most celebrities at one time or another have announced their intention of getting married, but have till date still not been able to do so. John Henton is one of these few men in the industry who once announced his wedding intentions but has still not gotten around to do so. However, he has been in a long time relationship with a lady named Michele Delany.
The two kicked off their relationship shortly after Henton's mystery first relationship ended in the late 90s. It is not clear when exactly Henton and Michele, who like her partner is also an actor, began dating, but it is known that the two had in the past worked together. For the pair, age has never been a barrier as the lady is eighteen years younger than the man, yet, they treasure what they share.
Daughter
Despite not being married, John Henton is a father. He and his long-term partner, Michele Delany both share a daughter named Nicole Simone. Henton and Delany's bundle of joy was born on the 8th of March 2004.
Net Worth
Having had a career that has spanned for over three decades, John Henton has made a few pennies from all his comedy and acting gigs. Sources say that an average actor would earn $50,529 annually and John on his walk as an actor has featured in a few movies. He has also established himself as a star comedian who has also amassed a lot of fortune.
Despite the talks of his success, Henton really struggled with his career in time memorial. It was not up until the early 90s that he was pulled into the limelight. Following his appearance in The Tonight Show in 2005, the comedian then made the drastic decision to concentrate fully on comedy genre of acting through which he subsequently gained media attention. He later won the Johnny Walker National Comedy Search (1991).
Apart from his acting and comedy career, John Henton is also skilled with his pen as a writer. He wrote an episode of BET's Comicview in 2001 and is also a producer of the 1994 movie, Silent Bomb. As of the day this article was penned down, the comedian's net worth is still being reviewed.