LeeAnn Kreischer is the wife of Bert Kreischer, an American stand-up comedian, podcaster, reality television host, and actor. She was born in Bowdon, Georgia, on August 19, 1971, making her 52 years old.
LeeAnn and Bert are believed to have met in the early 2000s and got married in December 2003. They share two daughters – Georgia Kreischer and Ila Kreischer and live in Los Angeles, California.
Who Is LeeAnn Kreischer, Bert Kreischer's Wife?
LeeAnn Kreischer (a.k.a LeeAnn Kemp) was born in Bowdon, Georgia, the United States, on August 19, 1971. Although details about her parents and early family life are less than a handful, we know she was raised in Bowdon and spent much of her time in Georgia before heading to Los Angeles to pursue a writing career in Hollywood.
Also, not much is known about her early education. What's no secret, however, is that it all tallied up to make her the interesting writer and actress that she is today. After she relocated to Los Angeles, LeeAnn Kreischer worked on various writing teams for a number of projects including; My Biggest Fan – a story about the members of the short-lived American pop boy band, Dream Street, formed in 1999. The movie starred Chris Trousdale in the lead role.
Did we mention that she's an actress? Well, LeeAnn Kreischer appeared in the 2000-released short film, Destiny Stalled. But she is not just an actress, she also hosts her own weekly podcasts and does so from the comfort of their Los Angeles home.
Her podcasts are quite the engaging type that invites people to talk about marriage, family life, children, and notable events dominating the airwaves, including the "Metoo" movement, Aziz Ansari's scandal, and issues around Bert's friend, Ari Shaffir in the wake of a Twitter banter between Shaffir and Bert in January of 2018.
She has also hosted her husband and their children's piano teacher on the podcast. LeeAnn seems to have embraced the title of "Wife of the Party," as she uses it quite often in her podcasts. Bert Kreischer, on the other hand, uses LeeAnn in many of his jokes.
How LeeAnn Kreischer and Bert Kreischer Met
The exact time remains unknown, but they met for the first time when LeeAnn, who was born in 1971, was an almost 30-year-old writer. She and her writing partner at the time worked in an office along a hiking trail. Her partner was friends with Bert's then-roommate, and she met Bert when he tagged along for a visit.
With the closeness and depth of their love for each other now, it might be hard to imagine there was a time LeeAnn had zero interest in the wild comedian. But there was, which is why it took three tries before they had a meaningful conversation talk less of dating
LeeAnn Kreischer would doubt it a thousand times if anyone told her she will be married to a stand-up comedian; especially the likes of Bert. Although theirs wasn't the love-at-first-sight-ish, kind of story, it sure had its own pinch of romance. Their first two meetings had been quite "official," nothing special transpired. In fact, at the time, they were both vehemently pursuing their respective careers in Hollywood. Their third meeting, however, was when things began to spice up a little bit.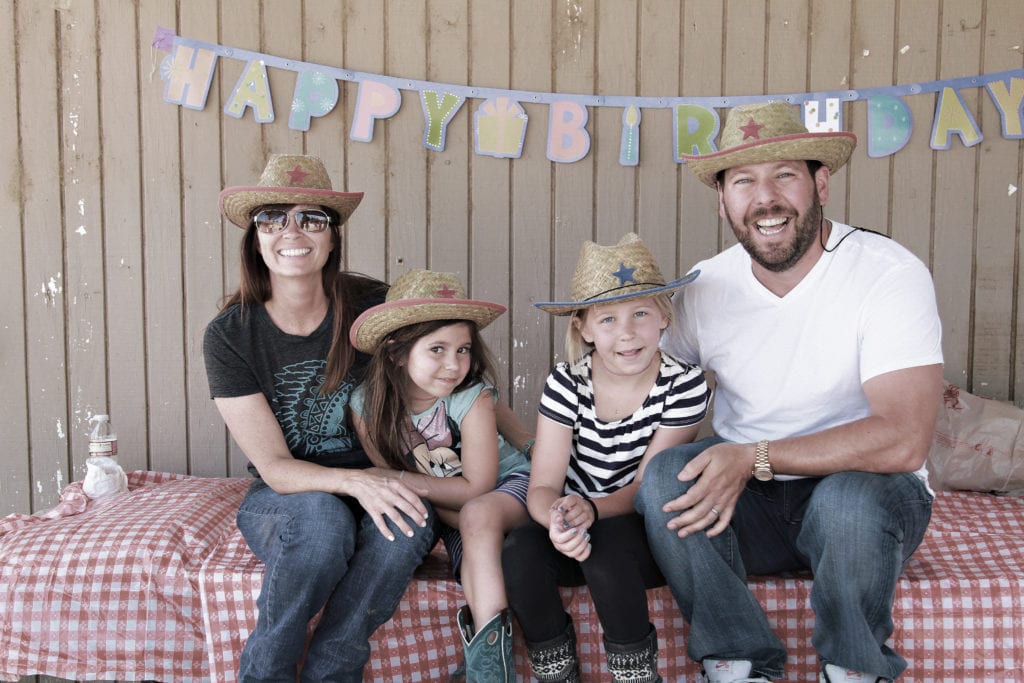 It was at a mutual friend's birthday party at a bowling centre and Bert had "shot his shot" and left quite an impression on the then love-stricken LeeAnn Kemp. In pursuit, she got her phone number across to Bert through her friend who happened to be his roommate at the time.
LeeAnn couldn't wrap her mind around someone (who had flirted with her the other day) not calling her for the next five days. As we would later find out, Bert had never asked a girl out for a date, and worse, he had no idea how. In her words, the most LeeAnn Kreischer was expecting was a couple of dates. He sure wasn't the type a prim lady would want to marry; too wild, crazy, among other things.
While Bert instantly had a positive opinion of LeeAnn, specifically that she was pretty, his wife-to-be had the opposite. She considered Bert and his friend rude for interrupting them in the middle of their work. The second time they met was a lot less cagey.
LeeAnn, fresh off a breakup, was attending a yoga class at the Hollywood YMCA, where she ran into her ex. Coincidentally, Bert was also in the same class, sitting next to her, but she was too distracted with her work out and emotions to notice him.
The third time proved to be the charm. Now in her early 30s, LeeAnn was back in the dating pool. She attended a bowling party organized by her writing partner, who invited Bert's roommate. Like the first time, Bert tagged along, and the two of them struck up a conversation for the first time.
Being the bold lady that she is, LeeAnn flung girl pride out the window and made the first call, convincing Bert to ask her out.
When Did LeeAnn Kreischer Become Bert Kreischer's Wife?
The lovebirds got married in December of 2003. While the bowling event changed the dynamic between Bert and LeeAnn, it was not a smooth road from party to marriage for the couple. After collecting her number from his roommate, Bert Kreischer waited for days before reaching out.
The lack of contact from Bert prompted LeeAnn to reach out, resulting in a vulnerable moment from the comedian who revealed he had zero experience asking out a girl. Eventually, with persuasion and help from LeeAnn, they went on a couple of dates, and the two began a relationship.
LeeAnn and Bert Kreischer's Kids
Eventually, after months of dating, Bert and LeeAnn became a couple in December 2003. With all inhibitions gone after getting married, the couple did not waste time expanding their new family. They gave birth to their first daughter, Georgia, in 2004 and the second, Ila, in 2006. LeeAnn Kreischer's social media account is awash with photos of her family and the many fun moments they have together.
They named their first daughter after LeeAnn's birth state. Their second, after her aunt, whom Bert describes as a chain smoker, drunk, and all-round fascinating human being.
Bert and LeeAnn have remained a happy family ever since, and his daughters have inherited his sense of humor. Like his wife, they are mainstay features of his jokes, giving a wholesome side to his frat guy comedy act. The Kreischer family lives in Los Angeles, California.
Bert Kreischer's Family Supports His Comedy Persona
Bert Kreischer first hit national limelight when a 1997 Rolling Stone article profiled him as the top partier at the No. 1 party school in the country. With his college years behind him and a new role as a father and husband, one might presume those party days would be over. But they are not.
His standup act involves him taking off his shirt on stage, minutes into every show, and stories of his habitual drinking are wedged into his routines. Bert's family is in full support of both actions, encouraging his untamed frat guy persona. His wife's social media consists of photos and videos that capture this persona, even in their home.
The support equally extends to Bert Kreischer's children, who have adopted their father's 'reckless' sense of humor. On one occasion, the family hosted a party in honor of Georgia's first period. In typical frat guy move, Georgia named her period, Jason, referencing Friday the 13th. It was received with hilarity from her parents and sibling.
It is a bond and understanding forged despite the limitations of Bert's profession, which regularly has him on the road for months. Taking advantage of the limited time they spend together, the Kreischer family build their connection through inside jokes (his children have multiple nicknames for him) and vacations. It may not be the ideal way to build a family, but it is one that has kept the Kreischer family together for years.