Harold Ford Jr's parents are Dorothy Bowles Ford and Harold Eugene Ford Sr.
Ford Jr's father was a successful American politician and the first African American to represent Tennessee in Congress. A Democrat, he was a member of the United States House of Representatives for over 22 years, from 1975 to 1997. His mother, on the other hand, worked for Pontomac's Electric Power Company for several years before serving as an administrator to her husband while he was in office and while their marriage lasted. Here are all the details about Harold Ford Jr.'s parents
Meet Harold Ford Jr's Parents
Harold Ford Jr. was born into a family of politicians dating back several generations, so it's no surprise that he has followed in the footsteps of the great men in the Ford family. The family is often referred to as the Memphis Ford Political family, of which Harold Ford Jr. and his father are part. His parents are Harold Ford Sr. and Dorothy Bowles Ford.
Harold Ford Sr. Represented Memphis, Tennesse, in the US Congress For 22 Years
Harold Ford Sr. has done a lot to ensure that the Ford family continues to remain a political force to reckon with both in Memphis, Tennessee, and the United States. It is great to know that his son, Harold Ford Jr., also toed the same career path as his father.
Harold Eugene Ford was born in Memphis, Tennesse, on the 20th of May 1945 as the eighth child of his parents' fifteen children. His parents, Harold Ford Jr.'s grandparents, are Newton Jackson Ford and Vera Davis Ford.
Vera had her hands full raising all their children, while Newton worked as an undertaker before establishing his own funeral home called N.J. Ford & Sons Funeral Home in 1932.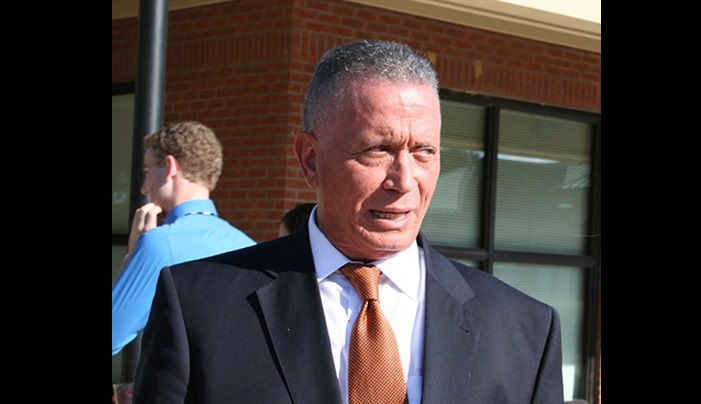 Harold Eugene Ford Sr. grew up in Horn Lake Road, South Memphis, alongside a sister Ophelia Ford and a brother John Ford. He attended Geeter High School and graduated in 1963. He then proceeded to the Tennesse State University, Nashville, where he got his B.SC in 1967.
Upon graduation, he spent another year in the university doing graduate work before proceeding to get another degree in Mortuary Science at John A. Fulton College. After graduation, he went to work in the family business as a Mortician between 1969 to 1974. His hunger and quest for more soon saw him bagging a Master's degree at Howard University in Business Administration in 1982.
Harold Ford Sr. soon decided to toe the political career path of the Ford family, which was started by his great-grandfather Newton Ford who was elected as the County Squire between 1888 to 1900. Harold Ford Sr. ran for office and won as the Democratic party candidate to represent Tennessee in the US congress in 1975. he held that position until he retired in 1997. Spending more than 20 years in the Tennessee State Legislature. Ironically, when he was going to retire, his son – Harold Ford Jr., took up the mantle and became the preferred candidate to take over the seat that his father vacated.
Harold Ford Sr. was well-known for his support of social justice causes and Civil rights. He was also the first African American to represent Memphis, Tennesse, in the Senate. Asides from his successful political career, he was also a successful businessman who owned a number of insurance firms and funeral businesses.
Dorothy Bowles Ford Worked as a Coordinator and Administrator
Prior to her marriage to the Ford family, Dorothy Bowles was relatively unknown. This is one of the reasons why it has been difficult to get details about her early life that she has chosen not to volunteer.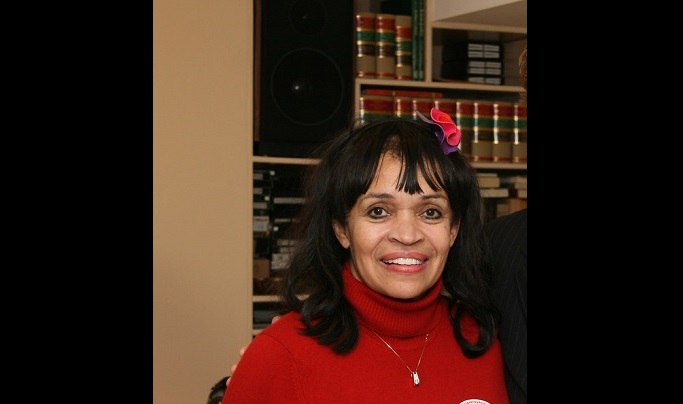 From the information available about her, it is possible that was also born and raised in Memphis, Tennessee, just like her spouse. She is said to have been born in the late 1940s, which implies that she should be in her mid-70s now. Information about her education, family, and relatives remains a mystery even to date.
There is no denying the fact that Dorothy is a fantastic manager. Before she began to work as an administrator for her husband- Harold Ford Sr., after he assumed office, she was said to have worked as a coordinator of consumer and regulator functions with Potomac Electric Power.
All through the time that her husband was in the Senate, she ran a tight ship in the administration of his affairs and carried herself in a manner that was worthy of a politician's wife. From all indications, Dorothy Bowles Ford doesn't enjoy being in the limelight at all. Since the dissolution of her marriage with Harold Ford Sr., she has stayed away from the media and all the attention that comes with being in the spotlight.
Harold Ford Jr's Parents Were Married For More Than 3 Decades
Harold Ford Jr.'s parents were rumored to have attended the same high school. Even though they didn't have any spectacular connection then, they were said to have reconnected in the late 1960s when they began a relationship officially before deciding to get married.
Harold Eugene Ford married Dorothy Bowles in 1969. It is possible that the Senior Ford might have had some political ambitions then, but they got married while he hadn't even started his political career as he was working as a mortician in the family business at the time they got married.
They went ahead to have three children -Harold Ford Jr (1970), Jake, and Sir Isaac. Their first son Harold Ford Jr. has taken after his father and is the most popular of their children. Around the time that Harold Ford Sr. was to retire from his political office in 1997, it came to light that he was also finalizing his divorce from his wife of over 30 years. up to this day, the reason behind the dissolution of their union remains unknown.
Harold Ford Jr was well into his 20s when his parents chose to go their separate ways, so this might be one of the reasons why he handled their divorce in a very mature manner. Despite their divorce, Harold Ford Jr. continues to maintain a close relationship with both of his parents.
After their divorce, Harold Ford Sr. married again. He got married to Michelle Roberts, a former executive director at the National Basketball Players Association, in 1999. Harold Ford Sr. and Michelle have two children, Ava and Andrew Ford.
What is Harold Ford Jr's Ethnicity?
Harold Ford Jr. is African American. His father- Harold Sr, was born to African American parents. His mother – Dorothy Bowles Ford, was also born to African American parents with a hint of European blood. This means that Harold Ford Jr. is predominantly African American.
Moreover, He was born and brought up in Memphis, Tennessee, which makes him an American citizen. The majority of his life has been lived in the United States, where he has upheld his family's political legacy. Harold Ford Jr. is a member of the Democratic party and has served in the United States House of Representatives for ten years (1997-2007). He represented the 9th Tennessee Congressional District in Memphis.