Kristi Branim Fox is the sister and only sibling of Megan Fox, an American actress. She was born on June 2, 1974, and is 49 years old. Unlike her famous sibling, Kristi is not in the entertainment business. She is a school guidance counselor.
Summary Of Kristi Branim Fox's Biography
Full name: Kristi Michele Branim Fox
Gender: Female
Date of birth: 2nd June 1974
Kristi Branim Fox Age: 49 years old
Ethnicity: Caucasian
Nationality: American
Zodiac Sign: Gemini
Sexual Orientation: Straight
Marital Status: Divorced
Kristi Branim Fox Husband: Douglas Ray Branim
Kristi Branim Fox Children: Kyler and Caleb
Kristi Branim Fox Parents: Gloria Cisson and Franklin Thomas Fox
Siblings: Megan Fox
Kristi Branim Fox was Born in 1974
Kristi Branim Fox was born on the 2nd of June 1974 to Gloria Cisson and Franklin Fox. She was born in Tennessee and is the first child of the couple. Her younger sister, Megan Fox, is a popular actress.
When Kristi Branim Fox was 15, her parents divorced, and when her mother got remarried to a man called Tony Tonachio, she took her two daughters with her.
What is the Age Difference Between Kristi Branim Fox and Megan Fox?
Despite looking alike, there is a twelve years age gap between Kristi and Megan. Kristi Branim Fox was almost a teenager before she had a sibling, her sister Megan Fox. The actress was not born until she was 12, leading to a huge age gap between the two of them. This has, however, not affected their relationship, and it is believed that the two share a close relationship.
They had pretty much the same upbringing and childhood, where they lived in comfort but not squalor. There is no information on what their mother or stepfather did for a living, but it is known that their father was a parole officer.
On the type of childhood they had, Megan Fox revealed that she grew up in a strictly pentecostal household, but because of the age difference between her and Kristi Branim Fox, it can be assumed that this was not the experience for the older Fox daughter.
Is Megan Fox's Sister an Actress?
Kristi is not an actress. Despite having a well-celebrated actress as a sister, Kristi has never pursued an acting career or any other career in the entertainment industry.
Although, it is not uncommon for people who work in media to have family members who also work in the same industry. There are numerous examples of this in the entertainment industry, where multiple members of one family work in entertainment. Still, in the case of Kristi and Megan Fox, this is not the case. The only affiliation that Kristi has with entertainment is through her sister, as she does not work as an actress, singer, or dancer.
In terms of who is the more successful sister, Megan, who has primarily worked as a model and actress, is the more successful sister. You can even say there is no competition, as Kristi Branim does not work as either a model or actress.
Kristi Branim Fox Has Had a Robust Career as a Counsellor
The work Megan Fox's sister does is very important and is one that she has been doing for most of her life. Kristi Branim Fox works as a guidance counselor in schools. It is not clear how she got into this line of work or career, but this is what she is known for. The regular guidance counselor is not one that has achieved or will achieve a lot of fame in their life, but being Megan Fox's sister comes with this kind of perk.
From what has been gathered, Kristi has worked as a high school counselor for over 15 years. At Mira Costa High School in Manhattan Beach, She was a College and Career Counselor before proceeding to work as a Director of Counseling at high schools on the East Coast. With her wealth of experience, she joined Beverly Hills High School, where she currently serves as a head counselor.
It is very easy for the sisters to not have a good relationship as this is not an unlikely situation in a lot of families where there is no added tension of fame. But this does not appear to be the case with the Fox sisters, there is not a lot of information on their relationship, so it is safe to assume that the two are cordial and that Kristi Branim Fox is a great aunt to the 3 sons that Fox had from her first marriage.
Kristi Branim was Married to Douglas Branim For More Than Two Decades Before Divorcing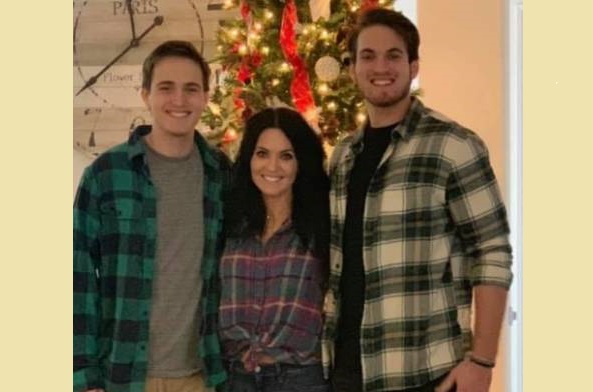 The Fox girls, including the one that leads a life in front of the camera, are known for the private lives they try to lead. Megan's attempts at love are not always successful, but her sister, who is not in entertainment, is much more successful at this, and it is largely due to the fact that she does not have a career in media. As a result of this, there is not a lot of information that is available on the life of Kristi Branim Fox.
In her life, it is known that she has been married once to a man called Douglas Branim. It is not clear how the two met. But it is common knowledge that the two were married for a while. Their union led to the birth of 2 sons, Kyler and Caleb. The former was born in 2001, while the latter in 2003.
Just as their mother leads a very quiet life, so do they. This has led to very little information on the sons, except for her first son Kyler who is believed to be getting a degree from UCLA.
The marriage between Kristi Branim Fox and her husband is long over as the two got divorced. Their divorce happened between 2017 and 2018. Due to the fact that Kristi Branim Fox keeps her private life largely private, there is not a lot of information on the marriage or the cause of the divorce.
The reverse is the case for the other Fox sister, Megan, where there is detailed information on her romantic life, and just like her sister, she divorced her first husband, but unlike Kristi, Megan called off her divorce and remained married for another 4 years. She is currently engaged to another man, rapper Machine Gun Kelly.
Megan Fox's Sister Has Found Love Again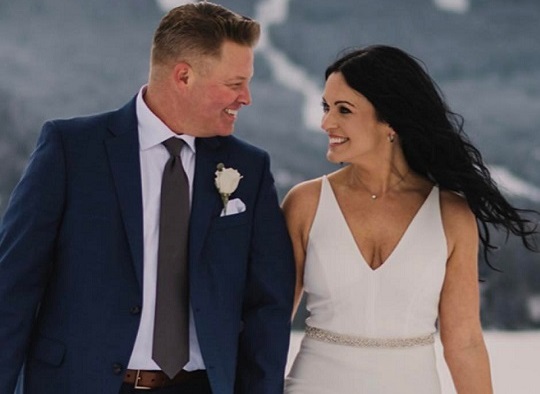 Kristi seems like an individual who will find it difficult to speak freely about her relationship. After her divorce from her first husband, she led a quiet and private life before meeting this mystery man she has chosen to flaunt without speaking outrightly about him. Despite having an Instagram account, Kristi shares more on her Facebook page. She first posted a picture of them together on her page in 2019. Fast forward to January 2022, the duo was seen showing off their engagement rings.
Kristi isn't the type to overshare, but she appears genuinely happy with this guy whom she has refused to share his name. The pair go on romantic dates and vacations, which she shares about on social media.