Pastor Chris Oyakhilome (born December 7, 1963) is a 60-year-old Nigerian-born preacher, televangelist, author, faith healer, and social media influencer who currently has a net worth of $126 million. The globally acclaimed minister of the gospel achieved a huge chunk of his net worth from being the founder and general overseer of the Christ Embassy church.
Since the church's inception in 1987, Oyakhilome has worked hard at growing it and using it to spread the gospel to every part of the world. His wife and children would eventually join him in making Christ Embassy a globally recognized brand, elevating Oyakhilome to one of the richest pastors in the world.  
Pastor Chris Oyakhilome's Biography Summary
Full Name: Christian Onehirokpeana Oyakhilome
Nickname: Pastor Chris
Gender: Male
Date of Birth: December 7, 1963
Pastor Chris Oyakhilome's Age: 60 Years Old
Ethnicity: Black
Nationality: Nigeria
Zodiac Sign: Sagittarius
Sexual Orientation: Straight
Religion: Christianity
Marital Status: Divorced
Pastor Chris Oyakhilome's Husband (Wife): Anita Oyakhilome (m. 1991–2016)
Pastor Chris Oyakhilome's Children: Sharon Oyakhilome, Charlyn Oyakhilome
Pastor Chris Oyakhilome's Parents: Tim and Angelina Oyakhilome
Siblings: Ken, Katty, and Linda Oyakhilome
Pastor Chris Oyakhilome's's Height in Inches: 5 feet 10 inch
Pastor Chris Oyakhilome's Height in Centimetres: 155 cm
Pastor Chris Oyakhilome's Weight: 120 lbs (70 kg)
Pastor Chris Oyakhilome's Net Worth: $126 million
Famous For: LoveWorld Inc
Pastor Chris Oyakhilome's Instagram: @pastorchris.oyakhilome
Twitter: @PastorChrisLive #1
Facebook: @pstchrisonline
Pastor Chris Oyakhilome is a Native of Edo State
Pastor Chris Oyakhilome was born on the 7th of December 1963 in his homeland of Edo State Nigeria. The clergy is the oldest child in the Oyakhilome family, born to Elder Tim and Angelina who raised their children in a home that espouses a pure and undiluted Christian message. Chris spent all his formative years in Edo state alongside three siblings, namely, Ken, Katty, and Linda.
Who Is Pastor Chris Oyakhilome's Father, Elder T.E Oyakhilome?
Elder T.E Oyakhilome is pastor Chris' father. Though he is now late, the patriarch of the Oyakhilome household was counted among the people in Benin City that pioneered the advent of the Assemblies of God Church. However, he moved with his son to grow Christ Embassy church. The elderly Oyakhilome was a pillar behind his son and contributed immensely to his success.
Until his demise which occurred in 2008, Elder Tim Oyakhilome worked at LMC (Loveworld Ministerial College) in his capacity as the dean of studies. The deceased contributed to the ministry by mentoring men and women who grew to become great preachers of the gospel
Meet Pastor Chris Oyakhilome's Mother Mrs. Angelina Oyakhilome
The preacher's mum, Mrs. Angelina Oyakhilome also works in the vineyard of the lord. Just like her late husband, she threw her support behind Pastor Chris to develop Christ Embassy. The mother of four is a deaconess who excelled at both the home front, bringing up her children in the way of the lord and in the church.
Pastor Chris' Academic Qualifications
The details of Pastor Chris Oyakhilome's early education have never been shared, however, it is common knowledge that the General of Overseer of Believers LoveWorld INC is an alum of Ambrose Alli University in Edo state. At AAU, he majored in Architecture, graduating with a Bachelor of Science degree.
He later bagged a privileged Doctor of Science degree, granted by his alma mater, AAU. Soon after, he became a second-time awardee of yet another privileged doctorate, but this time around the awarder was Benson Idahosa University.
The Onset of His Ministry
Growing up in a staunch Christian family was like a head start for Pastor Chris Oyakhilome as he didn't have any other option than to follow the Christian faith. Consequently, at age nine, he was already attending and holding crusades alongside his dad. However, he got serious with forging his spiritual path during his days as a student at Ambrose Alli University. Reports say he was moved to launch a student fellowship, Youth For Christ at AAU after an urge to disseminate the gospel came upon him. This marked the initial demonstration of Chris' leadership, including his inspirational teaching abilities.
Before long, Youth For Christ earned recognition among the University's leading and most popular organizations. The student fellowship had staunch members like Reverend Tom Amenkhienan who led the choir. Amenkhienan obviously continued in the ministry and today, he is engaged at the Abuja Ministry Center of Christ Embassy as its highly esteemed director. As more dedicated members continued to troupe in, they joined forces to lay the solid foundation of what is today known as Christ Embassy Church.
Important to note that, there is no record showing that Pastor Chris ever practiced his profession as an architect before venturing into Christian ministry.
The Birth of the Church, Christ Embassy (Also Known as Believer's LoveWorld Incorporated)
Christ Embassy was eventually birthed in 1987 as YFC extended beyond church services, creating several other evangelical cum charitable activities. Chris later shortened Believers' LoveWorld Incorporated to LoveWorld Inc. which worked towards bringing all of the mega-church's multifaceted aspects together.
Under Pastor Chris Oyakhilome's watch, BLW leverage the newest technological advancements in taking the church to greater heights. Today, Christ Embassy can boast of several TV stations that are still functional to date. The establishment of LoveWorldSAT made the man of God the foremost pastor to own a Christian-based TV network from the black continent of Africa to the other parts of the world.
LoveWorldSAT recorded unprecedented success, leading to the establishment of several other television outlets on a global scale, including LoveWorldTV in the United Kingdom, LoveWorldSAT located in South Africa, there is LoveWorld PLUS in his home country Nigeria, and also LoveWorld Canada in Canada. One of the GO's most recent television channels is LoveWorld USA launched in 2017 in collaboration with Pastor Benny Hinn – his long-time friend.
Career Achievements of The Globally Acclaimed Man Of God
With way above 13 million members and still counting, Pastor Chris Oyakhilome has his name written in gold as the founder of one of the world's biggest ministries. Deserving of the name Megachurch, Christ Embassy has well-established branches in the United Kingdom, South Africa, Canada, the United States, and of course Nigeria which is where it took off. In fact, BLW's impact is felt in five continents of the world with above 145 branches.
Christ Embassy's fame and recorded success has served as a magnate to other ministries across the globe, many of which now participate in several of the mega church's conferences and programs, including IPPC (the Pastors and Partners Conference); this is an annual event in Lagos, Nigeria, holding every November. There is also the ICLC (the International Cell Leaders' Conference) that holds every mid-year.
Pastor Chris' Healing Ministry
Among the major facets of Christ Embassy is the Healing Ministry whose major focus is to help people who are ailed by different health conditions to receive healing. The pastor's flagship television program entitled, "Enter the Healing School with Pastor Chris," is viewed worldwide by millions, via terrestrial TV stations and several satellites. We have witnessed viewers share unbelievable testimonies of miracles and healing received while watching.
"Atmosphere for Miracles," is another of the man of God's healing programs that is making waves among believers of the word. The program airs on major TV networks on a global scale, including places like the United Kingdom, the United States of America, Asia, Europe, and Africa, bringing the divine presence of God into millions of homes.
The International School Of Ministry (ISM)
The International School Of Ministry is the arm of Christ Embassy that takes charge of training and equipping ministers. The academic institution prepares these pastors to spread the good news to the world while demonstrating the miraculous power of God. Every quarter, ISM holds online programs specifically designed to provide its alumni with continuous training and learning.
The ISM has a special forum known as Global Ministers' Cells targeted at the church's ministers to maintain a necessary connection with their creator, as well as enjoy rich fellowship with ministers of like minds.
The church can boast of above 45,000 ISM Global Ministers' Cells operating in 250 countries.
Pastor Chris Oyakhilome's Other Career Accolades
In 2005, Pastor Chris Oyakhilome held Nigeria's biggest single night event entitled, "Great Friday Miracle Night" with over 3.5 million individuals in attendance. His gatherings in the US, the UK, and "Mending School" meetings usually held in South Africa, Canada, and Lagos are always well attended.
In a like manner, the globally acclaimed man of God holds what is known as Higher Life gatherings in South Africa, Ghana, Canada, the US, the UK, and Nigeria. There is also the popular Night of Bliss occasionally coordinated in Johannesburg.
He has collaborated with great minds like Pastor Benny in hosting the Global Day of Prayer – an online program that attracted people from across the globe.
Pastor Chris Oyakhilome's Net Worth is in Excess of $126 Million
Considering the magnitude of his church congregation which has spread in all parts of the world, it is not surprising to hear that Chris Oyakhilome has amassed a net worth in excess of $126m, equivalent to above ₦57.9 billion. As far back as 2011, Forbes pegged the man of God's fortune between $30 and $50 million, and in barely a decade, it multiplied over four-folds.
How Does Pastor Chris' Net Worth Accrue?
The celebrated servant of God has created multiple income means, including his church, several broadcast stations, social media, music project, publications, and a whole lot more.
Proceeds From the Church
It is glaring that the church is the main contributor to the reverend's bottom line. All the branches (home and abroad) of the Christ Embassy Church, including its mega headquarters, contribute weekly church offerings that run into millions of naira.
Apart from the normal offering, the congregation also pays other church levies such as tithe, first fruit, and seed sowing. When the church announces a special project, the congregation also contributes in the form of donations.
His Publication Generates Astounding Revenue
Many know that the good pastor is an acclaimed author who is also prolific in churning out books. A huge part of his revenue is generated through book sales. His publications have become a huge money-spinner, especially the daily devotional bible popularly known as Rhapsody of Realities. ROR has been translated into hundreds of languages since it was launched. Each member of the church must have a copy every month, and when you factor in their large population of 13 million, the amount it spins each month is nothing short of bullet fund.
Not just Rhapsody of Realities, the man's other books are also selling very fast, these are emotional publications that enjoy the privilege of having what is best described as a "formidable sales machine". The pastor apparently has what other authors of inspirational books lack. Pastor Chris hosts these well-publicized miracles and healing meetings graced by tens of thousands, and it is at the venue of such meetings that you will find his publications on sale in the form of DVDs, CDs, and books. Here is a comprehensive list of the minister's books, including their date of publication;
Gates of Zion in 1998
Your Right In Christ in 1998
 The Oil And The Mantle in 1999
 None of These Diseases in 2000
 When God Visits You in 2001
The Power of Tongues in 2001
Join This Chariot in 2002
Praying the Right Way in 2004
 How To Make Your Faith Work in 2005
Prophecy in 2005
How to Make Your Faith Work Good in 2005
Seven Things The Holy Spirit Will Do For You in 2005
Holy Spirit And You in 2005
Now That You Are Born Again in 2006
 The Seven Spirits of God in 2006
The Seven Spirit of God: Divine Secrets to the Miraculous in 2006
 Recreating Your World in 2017
Your Rights In Christ in 2008
Healing From Heaven in 2010
Don't stop here in 2010
Rhapsody Of Realities Topical Compendium in 2011
How To Pray Effectively in 2012
The Power Of Your Mind: Walk In Divine Excellence in 2016
The Pastor Generates Funds Through His Digital Library
Given how prolific Pastor Chris Oyakhilome has become as a writer, it comes as no surprise that the man of God launched his own digital library known as The Pastor Chris Digital Library. This is another cash cow where church members and non-members go to read many of his works, including inspiring ideas.
The minister harnessed the current technological advancements in establishing this digital library, interested readers can only get access to it through a downloadable app, yet another money-spinner.
Social Media Has Always Been Part of His Income Heads
Social media is where he has a presence on almost all the platforms. The man is making waves like the likes of Barack Obama on Twitter, his presence on Facebook is palpably felt, and he is on the picture-sharing platform, Instagram. There is a smartphone messenger under his belt, and he has launched a personal social networking site. It goes on and on and all these generate revenue by the minute.
Twitter
The pastor operates an online prayer network via Twitter; he leverages this in sending out gospel messages to Christians worldwide. The televangelist makes the records as Africa's most-followed personality on Twitter. Being a man that knows how powerful social media can be, the minister started amassing followers early and by 2013, he had over 1.2 million and his followers have continued to increase with the passing time. The updates he has tweeted came to a total of 1,738 by December 2013.
Going by the number of followers, Twitterholic.com ranked Pastor Chris' handle @PastorChrisLive #1 in Africa and #1,268th worldwide. On this social micro-blogging site, the man of God is distinct from other influential Twitter users like the past President of the United States Of America – President Barack Obama, who follow other "Tweeps in their numbers," Oyakhilome doesn't follow anybody.
Instagram
It is not only on Twitter that Pastor Chris trends, but the man of God also does exactly the same thing on Instagram. His followers on the picture-sharing site are in tens of thousands but he never followed a single soul.
Facebook
Another social media platform where the founder of Christ Embassy has a presence is Facebook where he has amassed followers in their millions. His page on Facebook is quite busy with church members and non-members weighing in on discussions.
KingsChat
Needing additional social media presence, Believers LoveWorld INC founder was led to launch his own smartphone messenger popularly known as KingsChat.
Yookos
As if being one of the biggest social media users wasn't enough, Pastor Chris Oyakhilome went ahead to launch a social networking site named Yookos. The site which came live in 2011 enabled its users to meet up with friends worldwide, play online games, and stay updated with international news. Initially, it was established for the purpose of conveying spiritual messages among church members but he later expanded it to allow public access, this only means more revenue for the man of God.
The Mainstream Media is Another Cash Cow For The Pastor
It goes without saying that Pastor Chris Oyakhilome's presence on social media has been super effective as an instrument for spreading the gospel, but obviously, that was the starting point for the world-acclaimed man of God. The General overseer of Christ Embassy still leverages the mainstream media in preaching the word of God.
His main focus is television where he has established several Christian TV channels namely;
LoveWorldSAT
LoveWorldTV
LoveWorld USA
LoveWorld PLUS
LoveWorld Canada
As they broadcast the message of the man of God to millions across the globe, these media outlets spin revenue that runs into millions of naira.
Believer's Loveworld Music Has A Handful Of Successful Signees
Believer's Loveworld Music is another arm of Christ Embassy through which the preacher touches the lives of talented church members who have displayed excellent talent in music. In turn, the project contributes to the church's bottom line.
Evidence of raw talents that have emerged out of the pastor's pet project includes gospel singers like Sinach, Frank Edwards, and Ada Jesus. These signees of Believer's Loveworld Music are all doing excellently well in the music industry.
How Does Pastor Chris Oyakhilome Spend His Fortune?
With that magnitude of wealth, people naturally expect the pastor to favor the lavish life and he obviously didn't disappoint. Pastor Chris Oyakhilome has been severally spotted splurging around town in the most exotic of automobiles. His permanent abode is comparable to heaven on earth, what's more, the reverend gentleman has private jets at his disposal.
In addition, Pastor Chris has proved that he has the milk of human kindness running in his veins by spending heavily on philanthropy.
His Car Fleet Is Fit For Royalty
Pastor Chris Oyakhilome's fleet of cares is best described as awesome, fit only for royalty. According to reports. His SUVs alone come to a whopping 30 in number, including an incredible Range Rover. According to rumors, most of these powerful automobiles are gifts from church members.
Mercedes-Benz sprinter Minibus
This is a modern luxury van used as a touring automobile. It is customized with armored features. These are some of the things that make this van special.
A V6 Turbo Diesel engine
Standard tinted rear window
Rear cameras
Top safety features
Rolls-Royce Phantom
The man of God is often seen in this exotic vehicle in the UK when he comes on ministerial visits. The top-class luxury sedan comes complete with tasteful designs including;
Powerful V12 engine
Classy material quality
Suicide door; this is a term for rear doors with hinges at the back that makes it open backward
Toyota Sequoia
This is one of the SUVs in Pastor Chris Oyakhilome's fleet and it is mostly used to complete his entourage; Whenever the reverend is on the move, you will see about six to 10 utility vehicles following behind. This automobile is intended for more space and some of its special features include;
Powerful heavy-duty V8 engine
Interior class
Eight passenger seats
Masculine exterior design
Toyota 4runner 2013
This Toyota 4runner is a medium-sized SUV often seen in the pastor's convoy and there are just a few of them, unlike the Sequoia that is many. It comes with a 4-liter V6 engine
Honda Pilot 2011 SUV
Also among Oyakhilome's entourage is this Honda Pilot 2011 SUV. It is often spotted carrying junior pastors. The SUV has;
A third-row seat
3.5-liter V6 engine
Off-road abilities
Bentley Continental GT
The pastor's Bentley Continental GT is one automobile that is sure to make one feel like a VIP and all the money spent in purchasing the car is more than worth it. The Bentley came at a whopping price of ₦81 million.
Mercedes-Benz G-Wagon
This is a powerful G-wagon from Mercedes, with a tough casing; the market price for this car is ₦35 million. The wagon is not just speedy on smooth city roads, it has also proved its capability on the pathways. It is distinguished with;
Plentiful ground freedom
Three locking differentials.
Powerful 416-hp twin-super V-8
Range Rover Sentinel
This Range Rover can excel at rough terrain stunts, thanks to its supercharged 5.0-liter V-8. The worth of this automobile was pegged at $18 million.
Pastor Chris has given cars as gifts, including;
KIA 2017 SUV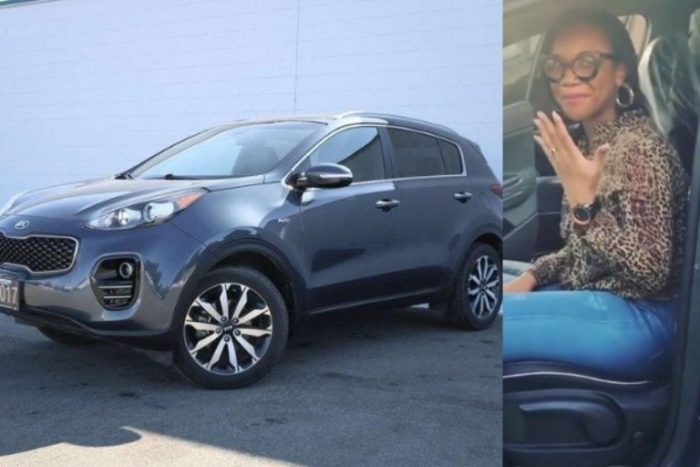 This was a tear rubber KIA 2017 SUV gifted by the man of God to one of the popular Nigerian gospel musicians Ada Ehi who is a staunch member of Christ Embassy Church.
Toyota Fortuner 2015 SUV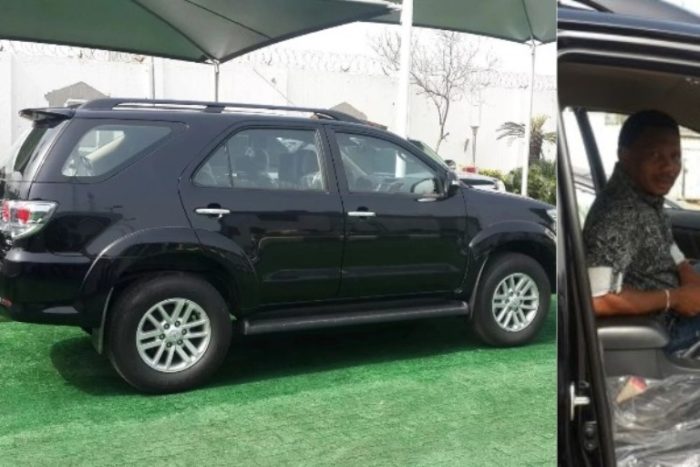 This Toyota Fortuner was also a brand new automobile and was a gift from Pastor Chris to Victor Ike.
Pastor Chris Oyakhilome Has Two Private Jets
Just like many other powerful men of God in Nigeria who have multiple private jets, Pastor Chris Oyakhilome can boast of two. The first one came as a gift from his church's music and art department and was bought in 2017. The founder of Christ Embassy Church previously acquired a personal carrier and both aircraft are at one of the Lagos air terminals holders.
Each of the aircraft is said to be worth an astounding $500 million each. The pastor leverages both planes for his frequent trips to the United Kingdom and South Africa.
Pastor Chris Oyakhilome's a Plethora of Landed Properties
The man of God's personal abode is known as the White House. Located at the Oregun part of Lagos State. The chateau is a 4-story modern building complete with a sports office and a very big carport. The pastor acquired the property many years ago and it has been refurbished a couple of times. Reports say the property is worth an astounding ₦150 million.
Pastor Chris and his Believers Loveworld Ministries can legally lay claims to the billions of naira in assets comprising of Church buildings, vehicles, equipment, and every property of the church. There is this Lagos-based multi-billion naira edifice used as the Church headquarters.
Pastor Chris Also Spends Extensively on Charity
The Inner City Mission Project is a brainchild of Pastor Chris Oyakhilome and its major focus is to render help to indigent and orphaned children in the inner cities of several countries. The foundation is known for coming to the rescue of countries hit by natural disasters by sending relief materials to them. Inner City Mission also engages with government parastatals in improving the people's social wellbeing.
Several inner-city orphanage homes get their funding from Pastor Chris' foundation. These African-based orphanage homes are managed by pushaboo which is an organization charged with the responsibility of spearheading maternal and child care on a global level.
The man of God is behind the COFI (Chris Oyakhilome Foundation International) that supports agencies like;
The Volunteer Medical Corps
Trauma Care International Foundation
InnerCity Mission for Children
Future Africa Leaders Foundation
The Bible for All Mission
The Pastor Has Been Bathed In Controversies Over the Years
Being counted among Nigeria's most famous pastors is just one arm of Pastor Chris Oyakhilome's popularity. Even people who didn't previously know the man of God got to hear about him through the unending spate of controversies and sagas that follow him. Several of these scandals brought nothing but lashing for the GO, and some of them are yet to be settled.
Controversies About his Marriage
It is true that the reverend has been enmeshed in a lot of unpalatable issues, but the biggest so far is the scandal involving his over two-decade-long marriage. His ex, Rev. Anita filed a divorce suit against the minister on the charges of adultery, among so many other things. Though the true facts about their separation and ultimate divorce later came to light, while it lasted, Chris's alleged infidelity spread like wildfire, tarnishing his image. Many were quick to label him, a phony and a hypocrite.
Anita said her husband was having what she described as an "inappropriate relationship" with some female staff members of Christ Embassy. In his defense, Pastor Chris Oyakhilome repudiated the adultery claim, labeling it malicious, wicked, and targeted to bring his name and that of the church to disrepute. Speaking further, he accused the media of distorting facts in their reportage and issued a warning that he might resort to legal action to protect both his reputation and the Christ Embassy Church.
Chris Oyakhilome's Views On Marriage
Apart from his marriage controversies, the general overseer of Christ Embassy has come under fire for his views on marriage. His opinion on gender inequality did not sit well with millions of Nigerians who strongly criticized him. These issues were sparked by a Facebook post citing one of his excerpts. The message was titled "Who is a husband and what is his role?"
The details of that particular message described husbands as "masters". The general overseer said it was inappropriate to refer to husbands as "male partners"
His HIV/AIDS Healing Claims
Pastor Chris Oyakhilome gained another level of popularity over his faith healing claims which in turn courted several controversies. According to the man of God, he is capable of healing serious medical conditions through faith. Listing these chronic health issues like HIV, heart diseases, and the likes, Chris attracted worldwide criticisms where people tongue-lashed him for spreading falsehood. Again, his Rhapsody of Realities devotional claimed you just need to rebuke tumors to have them disappear.
ASA (South Africa's Advertising Standards Authority) took a firm stand in 2011 when they banned Pastor Chris's church from airing/broadcasting claims of faith healing. This action was a result of a complaint from TAC (Treatment Action Campaign).
The legal complaint from TAC said the man of God uses the mainstream media in propagating false claims that people who attend his church's services could be miraculously healed of chronic diseases like heart disease and HIV/AIDS. In one of their pieces of evidence, TAC presented the case of a woman suffering a life-threatening variant of drug-resistant tuberculosis. According to the body, after she was convinced of being cured by Christ Embassy Johannesburg, the woman stopped taking medication for her condition.
Needless to say, the action led to the death of the woman who passed the deadly disease to her children. Also, claims from TAC said Chris was misleading people into believing that seeking appropriate medical care and adhering to treatment was no longer necessary.
To worsen the situation, Pastor Chris' healing claims caught fire when SA was battling a dual HIV/TB epidemic. This led several organizations into viewing his declaration as a way of undermining the country's concerted effort in reducing the spread of diseases. On his part, the reverend never responded to the allegation, thus, it is hard to tell how it was resolved.
The COVID-19 and 5G Scandal
A related controversy happened in 2020 following the COVID 19 pandemic that ravaged the whole world. The controversial man of God got himself entangled in yet another health-related scandal but this time around it was with the UK government. According to Pastor Chris Oyakhilome, the 5G network when implemented will trigger a very severe health hazard. During his, 29-hour – Global Day of Prayer program, on the 1st of December 2020, the man of God was heard talking about the COVID 19 pandemic.
He reportedly claimed that 5G was connected to Corona Virus and that everything was well thought out and planned. The ensuing vaccine he said will be sinister and would be leveraged for implanting 'nanochips'. These 'nanochips' can control people and cause harm in the process. Also, part of his claims was that the 5G network was nothing but an initiative of the long-expected antichrist.
All these bizarre claims made the man of God an object of criticism, even from his co-pastors in Christendom. Most of the ministers who weighed in on the matter expressed their heartfelt disappointment at Chris' dissemination of false information about a serious situation like the COVID19 pandemic. Within a short time, Oyakhilome decided to back down on his previous stance, revealing that he is actually a tech enthusiast. The man of God also expressed his interest in the fifth-generation network (5G), stressing how amazed he is at its possibilities.
Speaking further, Chris expanded that his opposition to the initiative stemmed from its perceived health hazards, including the apparent silence of the authorized regulators who refused to voice out its benefits and disadvantages.
Even with his timely retraction, the UK government still went ahead to fine his television outlet £125,000 for airing what was tagged "conspiracy theories On COVID-19". Talking about the saga, the London broadcasting authority stated that Loveworld was sanctioned for breaching the United Kingdom's broadcasting code through its dissemination of misinformation on COVID-19.
In a related development, the pastor is also in support of YouTube-propagated conspiracy theories centered on a "New World Order"
His Tax Scandal With the UK Government
Pastor Chris Oyakhilome had another brush-off with the UK government in 2019 when he was indicted by the country's Charity Commission. Non-compliance to tax obligation, undisclosed assets, and management misconduct were the allegations brought against him. The authorities put the United Kingdom branch of Christ Embassy under investigation for five years and the ensuing findings revealed the church to be involved in alleged mismanagement, fraud, and a lot of other things.
They accused the church of ownership of several undisclosed assets and needless to say, it placed both the pastor and his church under more backlash. The authorities pointed accusing fingers at him for allowing such to be perpetrated under his watch. This particular controversy occurred within a year after Christ Embassy was flagged by Charity Commission as "charity insolvent". The reason for this was that the church wasn't "able to pay up its debts."
How this issue was resolved with the UK government is still unclear.
His Thoughts on Masturbation
After his confusing preaching that the act of masturbation isn't a sin, Pastor Chris Oyakhilome's name hit the airwaves once more. His assertions became a topic of discussion for millions of social media users. LoveWorld TV channel fielded the man of God in an interview session where he claimed, masturbation alone isn't a sin against the creator but is an instrument satan uses in oppressing the mind, making people feel inefficient and ineffective in God's sight.
The reverend's reference of masturbation not being sinful against God but against one's body came under massive criticism by Christians all over the world. Even well-known men of God came out in their numbers to chastise Chris, dismissing his preaching to be totally preposterous. Needless to say, all these criticisms didn't change Oyakhilome point of view one bit.
$35 Million Money Laundering Saga
Pastor Chris Oyakhilome has fielded enough scandals concerning money, notable among them is the money laundering case involving the whopping sum of $35 million. The founder of Christ Embassy got accused of siphoning the said amount out of his church and into foreign banks.
The General overseer pleaded not guilty to the allegation and eventually, he was let off the hook and the case dismissed.
Prosperity Gospel
Many have accused the pastor of preaching nothing but prosperity gospel. They also accused him of using church members for money by convincing them to make donations to his ministry and be bountifully rewarded with wealth unspeakable, including health.
Infamous Quotes
There are quite a few infamous quotes attributed to the gospel minister;
"…there is nothing wrong with cigarette, the Bible doesn't say anything was wrong with it… I know a lot of people do complain about it because of the relationship attached to it with some sicknesses like cancer…but if they really believe it is wrong why not ban it totally.
"It is the same thing when you have Christians working in the breweries. The Bible doesn't condemn alcohol. The only reference made to alcohol in the Bible is 'do not take too much of wine'. So you see these things have to do with the individual state…if they are convinced something is not good they should just ban it…"
Chris Oyakhilome's Siblings Are Also Involved In Ministry Work
Ken Oyakhilome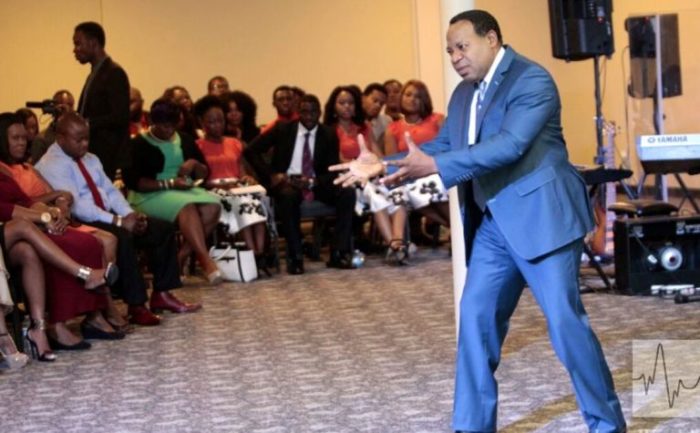 It would appear that every member of the Oyakilome family is involved in ministry, preaching the gospel in different capacities. The second son of the family goes by the name Ken Oyakhilome and he works as a pastor in his big brother's church, overseeing activities at the Houston, Texas branch of Christ Embassy. He is also part of the Christ Embassy Central Executive Council.
Evangelist Katty Worghiren
Evangelist Katty Worghiren is one of Pastor Chris Oyakilome's sisters who has the competence as a lyricist. She is currently engaged at LMAM (LoveWorld Music and Arts Ministry) as its substantial head and director. LMAM happens to be the Believer's LoveWorld's ministry arm.
Pastor Linda Okocha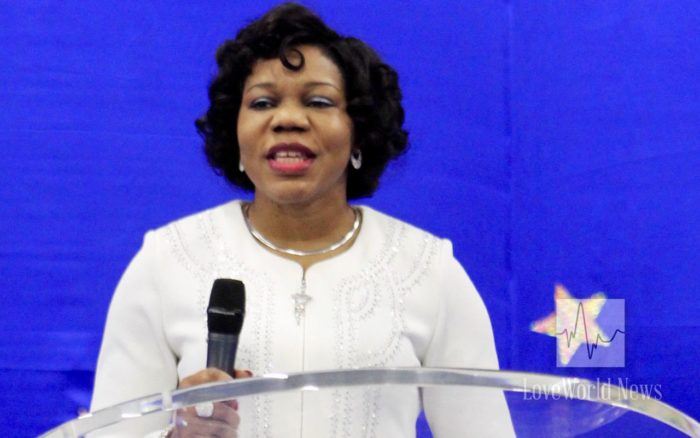 Pastor Chris Oyakhilome appears to be keeping it in the family as all his siblings are involved in different arms of his ministry. His second sister, Pastor Linda Okocha, also works with Christ Embassy and is stationed in Port-Harcourt zone2 as the zonal pastor. She is also the regional pastor of the church in the entire South-South, Nigeria.