Pete Edochie and his wife of over 50 years, Josephine Edochie have 6 children namely – Leo Edochie, Uche Edochie, Lincoln Edochie, Gene Edochie, Pete's only daughter (name unkown), and Yul Edochie.
Nollywood actor Pete Edochie became a household name in the Nigerian movie scene when he made his acting debut in Things Fall Apart. Since then, his professional life has been thriving and another aspect of the actor's life that is equally packing milestones is his personal life. Pete has been married to one woman for the past five decades without any major scandal, what's more, the Nigerian movie star has six children to show for his 50 long years of successful matrimony.
According to reports, all the children of Pete Edochie and his wife Josephine Edochie are excelling in their respective career ventures. Besides, they are all married with children, making the iconic actor a grandfather several times over. For this piece, we are looking at the personal and career lives of Pete's children from the first Leo Edochie to the last Yul Edochie who is a complete replica of his famous dad.
Family Life Of the Veteran Actor Pete Edochie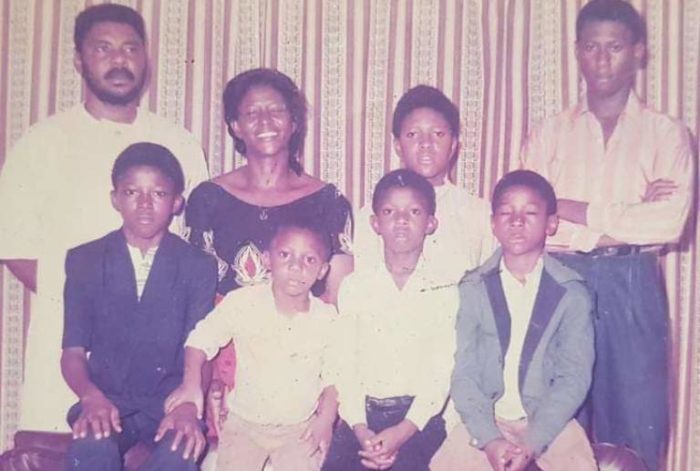 The name Pete Edochie needs no introduction in the Nigerian entertainment scene and in addition to being one of the most recognizable names in the industry, Pete commands respect in Nollywood, he is highly admired and serves as a role model for the younger generation who wish to venture into the movie world. The veteran made his foray into acting during the 1980s on the set of the outstanding classic, Things Fall Apart – a TV drama adapted from the legendary Chinua Achebe's novel of the same name. Depicting the character of Ebubedike (Okonkwo) did not just serve as a breakout role for the movie icon, it made him a household name in Nigeria and beyond, sparking a lot of interest in both his professional and personal life.
While everything about his career is all out in the open, the famous actor has managed to keep his family life very far from the limelight except for a couple of his sons Yul and Linc who followed in his footsteps. When Yul surfaced on the movie scene, many believed him to be the only child of his father but that is very far from the truth, the legendary Nollywood icon is in real fact a father of six, and Yul, who is most visible among his children is actually the last.
Again, fans and the viewing public were somewhat confused about the identity of Edochie's wife and the mother of his six children. Thus, around the time that Rita Edochie made it to the movie scene, the similarities in their last names made many believe that Pete's wife has finally surfaced. However, this claim was soon disputed as Rita was later revealed to be the wife of the iconic actor's younger brother who goes by the name Tony Edochie; Rita and Tony share four children together.
The Nollywood legend had already spent long years in the industry before the real identity of his wife was finally revealed. The mother of six is called Josephine Edochie and she is a businesswoman and more.
His First Child Is Named Leo Edochie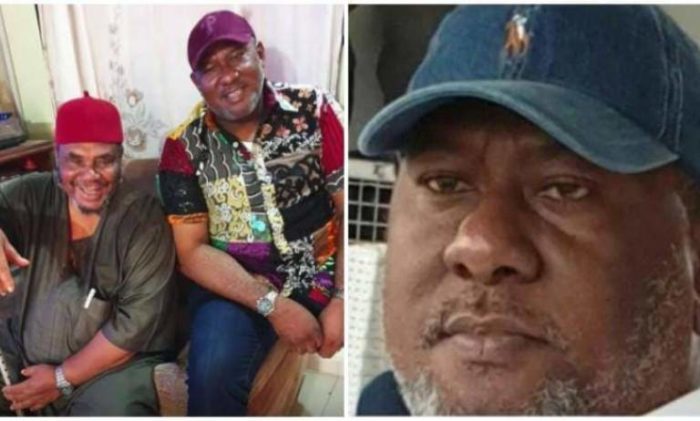 Pete Edochie barely turned 23 before he became a first-time father. It was around the time he scored his award-winning role on the set of Things Fall Apart, earning attention from international media outfits like BBC. As his professional life bloomed, the actor's family also flourished as they welcomed their first child, a boy named Leo Edochie in the 1970s.
Nothing much is known about Leo Edochie's growing up years and even less is known about his early academic achievements but going by the tidbits we could sieve from kept records, Pete's oldest child is an alum of the University of Nigeria Nsukka. However, his course of study has never been mentioned in the public space.
Leo Followed a Career Path In Business
People don't really know about Leo since he did not follow his dad's career path in the entertainment industry but it's a known fact that he is a businessman. Leo is the chief executive officer of Solotone Global Ventures Limited; the company is multi-faceted, specializing in fields such as electrical, HVAC & Construction, mechanical, and also in the procurement of specialized tools and equipment used in the oil and gas sector.
We don't have the exact date that Solotone Global came into existence but according to the records, it has surpassed a decade and still counting. Most of their projects are high-profile ones and are mainly executed for some of the oil companies in Nigeria, especially those in the Niger Delta region. Reports also said the company was birthed out of the need for clean potable water which was in short supply in the Niger Delta region and today, it has become a known name in the industry.
Though Leo Edochie is a married man, nothing is known about his spouse but it is on record that his marriage has produced children.
Uche Edochie is The Name Of Pete's Second Child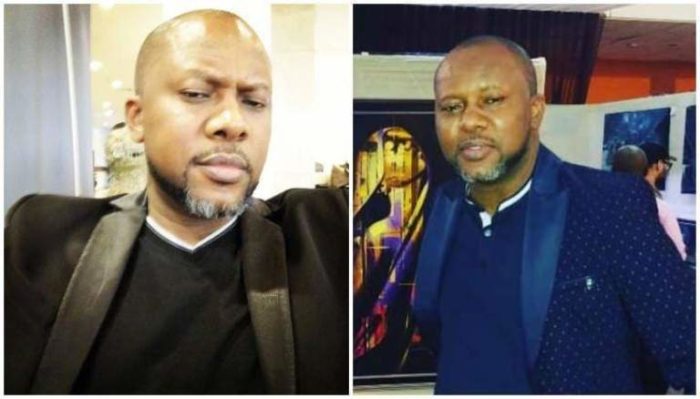 Pete Edochie's second son goes by the Name Uche Edochie and was equally born in the 1970s. We would not be wrong to say that Uche has some creative genes flowing in his veins but unlike his legendary actor dad, Uche's creativity tends towards artwork. The young man is a postwar and contemporary painter, a photographer of a respectable ilk, a talented interior decorator, and a shrewd entrepreneur.
Uche's Work As A Painter
As a painter, Uche's artwork is characterized/distinguished by dominant human forms with a major focus on what is described as the force of personal conviction, responsibility, and capability in reimagining, as well as redesigning the reality of our time in an increasingly vague and uncertain world. His finished works are quite expensive and have been sold between $1,038 to $9,334, depending on the artwork's size. He made a notable sale at Arthouse Contemporary Limited when his piece "When You Get To the Junction You Make A Right Turn" went for a tidy $9,334 USD.
Uche has a lot of notable works, including; Memory Fades (produced in 2005, sold in 2010), Rumblings of the Unconscious, (created in 2005, sold on the 9th of May 2011) Mind and Memory (created in 2009, sold on the 21st of November 2011) Life Lessons For Our Children (Created in 2006 sold on the 9th of May 2016), and a host of others.
As An Expert In Sex Therapy
As a writer, Pete Edochie's second son is a sex therapist which led him to establish, Zee Virtual Media – a virtual novelty store retailing all sorts of sex products; these can only be accessed by adults. The range of products at Zee Virtual Media takes care of three key spheres of human needs; this includes sex education (accessible by kids, teens, and adults), products like sex toys (accessible by adults only), sex therapy, and revitalization (accessible by teens and adults).
The company leverages educational books, newsletters, pamphlets, films, articles, and other products in educating its audience. A good number of their write-ups are targeted at parents and caregivers to enable them to pick communicative skills, tactics, and strategies that will assist in talking about sex cum related issues with the younger generation. Zee Virtual Media also designed books, specifically for the children to read without imputes from an adult; the contents are educational, safe, as well as appropriate.
Another commitment of Zee Virtual Media is helping clients in rekindling and sustaining a phenomenal love life. Recently, Zee launched a free dating service dedicated to people who wish to build relationships that will result in marriage but may be too shy or distracted by too much work.
Uche Has Three Children With His Wife, Nkechi Nwosu-Igbo
Uche has been married to Nkechi Nwosu-Igbo for close to two decades and they are blessed with three children, a boy, and two girls. They are currently residing in Lagos.
Pete's Third Son Linc Edochie Is Part of the Entertainment Industry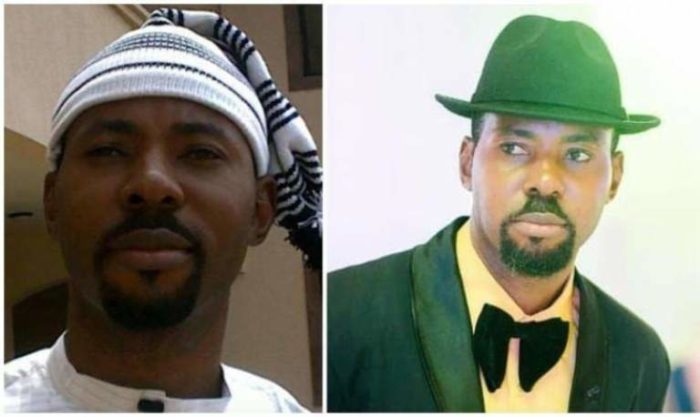 Profile Summary Of Linc Edochie
Full Name: Lincoln Edochie
Date of Birth: 10th of May 1977
Age: 46
Nationality: Nigeria
Education: Imo State University
Parents: Pete and Josephine Edochie
Height: 6 feet, 2 inches
Occupation: Actor, Scriptwriter, producer, director, and businessman
Years Active: 1995 to date
Net Worth: Between $100, 000 to $1 million
Born on the 10th of May 1977, Pete Edochie's third son Linc Edochie was actually named Lincoln at birth but prefers to be addressed as Linc. Growing up, he acquired his secondary school education from Federal Government College Wukari, starting in 1990 and graduating in 1994. His quest for further academic qualifications found satisfaction at Imo State University where he gained admission to study Fine and Applied Art in 1994. Linc finished from the academic institution in 1999 with a Bachelor of Arts degree.
Lincoln Edochie Forged a Career Path in the Performing Arts
We can say that Linc drew from Pete Edochie's creative gene pool as he toed the same career path as the iconic Nollywood star. His acting career started during his university days when someone approached him to feature in a drama that required someone of his stature and looks. According to Linc, he was not very fantastic in acting but it paved the way for better things to come and with his kind of family background, he was exposed to the opportunity of improving his acting skills.
His acting career started properly in 1995 when he was in his early 20s and since then, he has graced the screen in a plethora of productions, including The Graduates, My Wicked Uncle, The Principalities, Scratched The Manipulator, Tears of Sacrifice, Victim, Ghost Lovers, Family Regardless, Royal Revenge, The Millions Men, Royal Love, and several others. Compared to his father and younger brother Yul, Linc is not so popular but he is good at playing humble characters, pastors, priests, or protagonists.
Linc is not only known for acting in Nollywood, but Pete Edochie's third son also dabbles into movie production, he is an adept hand at scriptwriting and has taken credit for directing a handful of movies. When he is not on movie sets, the actor fills his time performing as a motivational speaker and master of ceremony. Linc is a fitness enthusiast, as well as a consultant and in collaboration with his wife, they own and run AGlow Baby Haven – the popular Abuja-based school comprising of crèche, pre-nursery/nursery, as well as primary school.
Linc Edochie Got Wedded In 2010
On the 4th of December 2010, Linc Edochie shed the cloak of bachelorhood to embrace matrimony. However, the identity of his wife is not known, what we do know is that they are Abuja residents where they live with their children.
Gene Edochie is Less Popular Among Pete Edochie's Sons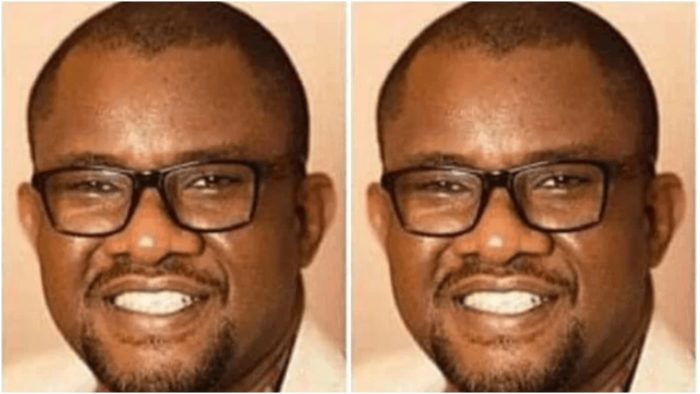 Among the sons of Pete Edochie and his wife Josephine, Gene Edochie is the least known. The tidbit we got from kept records said he is the actor's son number four but his birth details and early academic history have never been mentioned. However, he is an alumnus of the University of Nigeria Nsukka where he majored in Architecture. Gene also acquired a Master of Science in his field of study.
It is a known fact that Gene and his big brother Uche are in the same line of work; he functions as a photographer and an interior designer. Pete Edochie's fourth son is also a businessman, owning and managing an interior design firm called Space Calibre Ltd.
Gene is a married man but the details of his love life are not in the public space.
Pete Edochie Has One Daughter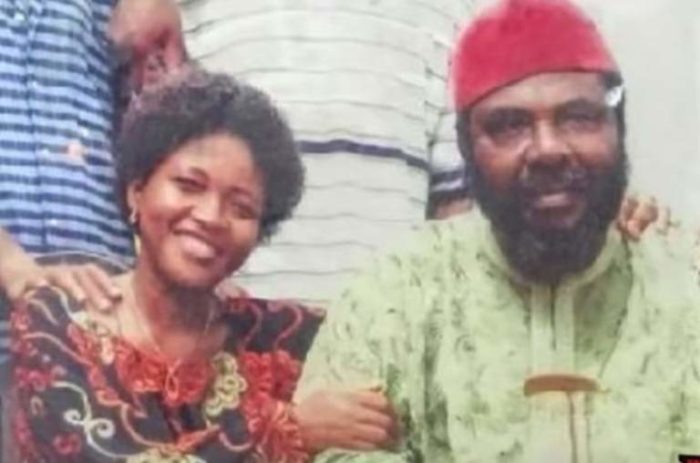 Very few people know that the Nollywood superstar has a daughter, however, no one knows her current whereabouts as she is considered to be far removed from the spotlight – relative to her brothers. Except for their old family photos, no one would have known of her existence. However, she is said to be the actor's fifth child; younger than Gene and older than Yul but sadly, nothing about her is in the public arena, not even her name.
Yul Edochie Is Pete Edochie's Last Child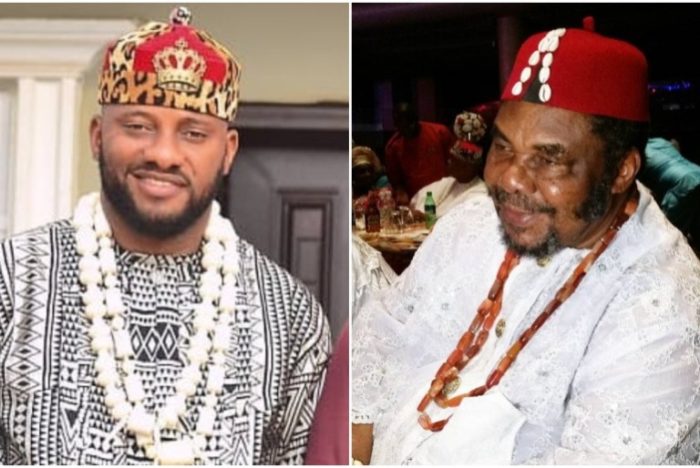 Profile Summary Of Yul Edochie
Full Name: Yul Chibuike Daniel Edochie
Date of Birth: 7th of January 1982
Age: 41
Nationality: Nigerian
Education: University of Port Harcourt
Parents: Pete and Josephine Edochie
Height: 1.9 m
Occupation: Acting, businessman, politician
Years Active: 2005 to date
Net Worth: $2 million
As earlier mentioned, many fans of Pete Edochie have always thought that the veteran entertainer only has one child, Yul Edochie. However, it has come to the fore that Yul who was name Yul Chibuike Daniel Edochie at birth is actually the actor's last and sixth child. According to reports, his parents named him after the King and I lead character Yul Brynner who was among the popular actors in Hollywood during the 1950s.
Just like his other siblings, Yul spent his growing up years between Enugu and Lagos State. However, he was born in Enugu State on the 7th of January 1982. From Day Nursery School, he proceeded to Robinson Street Primary School in Enugu for his elementary education. For secondary school, which spanned from 1992 to 1998, Yul attended several academic institutions, including Marist Brothers' Juniorate in Uturu, Ecumenical Community Secondary School in Enugu, University Secondary School in Enugu, and finally New Haven Boys Secondary School in Enugu. He is an alum of the University of Port Harcourt where he bagged a BA in Dramatic Arts.
Career Life Of Yul Edochie
Pete Edochie's last child was just 23 when he decided to follow his legendary father's footsteps and join the Nigerian entertainment industry. Though his debut was made in 2005 on the set of the movie, The Exquires, sharing the screen with Nollywood greats like Enebeli Elebuwa and Justus Esiri, Yul Edochie recorded his breakthrough in 2007 Wind Of Glory alongside Desmond Elliot and Genevieve Nnaji. Since then, Yul has proved to be as prolific as his father, appearing in over 40 movies and still counting. The youngster has also left his mark in television shows; he was featured in Tinsel, Bloodline, Broken Chakkels, The Heart of Men, Royal Castle, and Spirit Of Money. He is also a movie director with a lot of films under his belt. Out of the six awards he has been nominated for, Yul won three.
Yul is also the owner of a Lagos-based film academy launched in 2015. According to the actor, the academy was launched to address the declining professionalism in the up-and-coming actors and actresses in Nigeria. The academy he said is focused on training the next generation of actors coming into Nollywood and he would be handling it personally. Through the academy, talented people will be exposed to the opportunity of interacting with the Nigerian movie industry.
Yul Is A Politician
Away from Nollywood, Pete Edochie's last child also has an interest in Nigerian politics. He first declared interest to run as the gubernatorial candidate of Anambra State on the 14th of July 2017 and picked his nomination form on August 22 2017 under the Democratic Peoples Congress which made him the party's flag bearer. However, he never made it to the Anambra State Government House. Yul has his eyes on the presidential seat for the upcoming election.
His Wife And Children
Yul is arguably the most famous of Pete Edochie's children. Besides, he replicated his father's life almost a hundred percent, getting married at 22 years just like the legendary Nollywood actor. In 2004, he exchanged marriage vows with his spouse, May Aligwe Yul-Edochie who became the mother of his four children. Yule has three boys and one daughter namely, Victory Zane Chukwubuike Yul-Edochie, Karl Edochie, Dani Edochie, and Kambi Edochie.
Pete Influenced Linc and Yul's Career Paths
For Pete Edochie's two sons who forged career paths in the entertainment industry, the legendary actor greatly influenced their choice. According to Linc, his dad made them complete their education first before joining any profession. During their growing up years, Pete would normally make them sit and watch movies with good messages and at the end of the day, assign each of them roles, instructing them to explain what they learned to him. This practice Linc said, played a major role in his foray into the movie industry.
On how he broke into Nollywood, Linc narrated how Pete recommended him to play the younger version of himself as an Igwe in a movie, not minding that he was not as huge as his dad. The iconic actor just tutored him and advised the young man to remember all he has been taught and be sure to put it all into practice. That was the genesis of his acting career that has lasted for several years.
On Yul Edochie's part, the youngster has mentioned his dad as his major influence in addition to other Nollywood greats like Ejike Ashiegu, Charles Inojie, Mike Ezuruonye, Emeka Ike, Ramsey Noah, Nomso Diobi, Jim Iyke. Pete Ediochie is really a proud father to live and witness his children prosper in their respective career endeavors.
The Iconic Nollywood Star Was Once Enmeshed in A Birth Scandal
Fame breeds scandals and many celebrities have been slammed with one scandal after another. In the case of Pete Edochie, he was alleged to have sired a child out of wedlock. The said child, a then 24-year-old Ephy Saint, from Kenya, surfaced in 2013, claiming that Pete was his biological father; a secret revealed to him by his mother.
On his own part, Pete wasted no time in repudiating the claims, according to the father of six, he has never set foot in Kenya and has never been wayward in his life, and thus, it is not possible for him to have fathered a child in the East African country. Following Pete's denial, Ephy Saint was never heard of again and it has been a decade and counting.
Who Is The Most Successful Among Pete Edochie's Children?
None of Pete Edochie's children measures up to him in popularity, however, the stellar achievements of Yul Edochie at a very young age cannot be disputed. Among all the children born to the Nollywood superstar, his last child is the one that has perfectly replicated his life, from his stint in the entertainment industry to his personal life where he also mirrored Pete by marrying early and having kids early as well.
Uche Edochie the artist in the family is also doing admirably well and so is their big brother Leo Edochie whose business is equally thriving. Though Linc Edochie is not doing badly at all, his level of success is far below the other three, However, nothing much is known about Gene Edochie but going by his background, one would be safe to assume that he is equally doing great. In conclusion, Yul is the most popular among Pete's sons and from what is perceivable, he looks set to surpass his dad in due time.
Meet Josephine Edochie – Pete's Spouse and The Mother Of His Six Children
Unlike her actor husband, Josephine Edochie has no business with the limelight which has kept many asking loads of questions about her. According to records, Pete Edochie and Josephine met during their days in the broadcast industry when they worked for the same media outfit ABS. Pete, who was only 22 at the time was a staff of the broadcast station, working in his capacity as one of the junior programs assistants, though he attained the enviable position of a director before exiting from ABS. Josephine worked there on a temporary basis.
The duo tied the connubial knot during Pete's pre-fame days and thus, nothing is known about their wedding. However, it is common knowledge that their union has seen five decades and counting and as earlier mentioned, the two are parents to six successful children. Today, Josephine is a successful businesswoman and going by what is obvious, she is also successful at the home front as she is quite adept at keeping the family together.
Pete was once quizzed on an interview set if he has ever been tempted to cheat on his spouse. In his response, the iconic actor said that Josephine happens to be his only true love and the mother of his six children and there is absolutely no reason to cheat on her.