Peter Dinklage's wife is Erica Schmidt, a playwright and theater director, and he has two children: a daughter (born 2011) and a son (born 2017).
When he said goodbye to his work family at the data-processing company he worked at for six years to pursue a career in acting, Peter Dinklage had a clear picture of what he wanted it to be. He also clearly knew how he did not want the industry to view him.
Standing at only four-and-half feet in height, Dinklage desperately wanted to prove he was more than his height. For this reason, he rejected any role that had to do with his height, including leprechauns, elves, and the likes. One might wonder if this fierceness, pride, and protectiveness stem from his upbringing or if it has influenced how the star has decided to raise his own family.
Peter Is Married To Erica Schmidt, A Respected Theatre Figure
His wife, Erica Schmidt, is a world-class playwright, theatre director, and all-round guru. She even has one or two acting credits to her name.
Although she does not command as much global recognition as her husband, Erica Schmidt holds a similar level of prestige in the world of theatre. Although her original desire was to be an actress, Erica Schmidt discovered she had a flair for directing.
After the success of her first directing project, As You Like It, she has not looked back. She has gone on to direct several successful plays, including Spanish Girl, Debbie Does Dollar, Uncle Vanya, and the very popular Humour Abuse. She has also won awards for her directorial roles. Not too shabby at all.
The Couple Eloped To Get Married
Peter Dinklage and Erica Schmidt met in 2002 but we do not have the details about the circumstances that led to their meeting. The couple dated for three years before deciding it was time to legalize their union.
They did so in a dramatic style as they left everything and everyone behind and eloped to Las Vegas to exchange marital vows. Unbeknownst to the world, this was the first taste of what was to come regarding the intense privacy that would surround the couple.
Peter Dinklage Considers His Wife The Artist In The Family
It is the dream of every human to marry a supportive spouse. Peter and Erica seem to have this particular trait on lock as they continually show support for each other. They have worked together as professionals on a few plays. He attends her shows when he has the time, and she is frequently by his side at red carpet events and award shows.
Although we don't know much about the couple, it is not hard to surmise that they share a lovely relationship. Peter Dinklage considers Erica the real artist of their family due to her work in theatre and the breadth of her creative mind.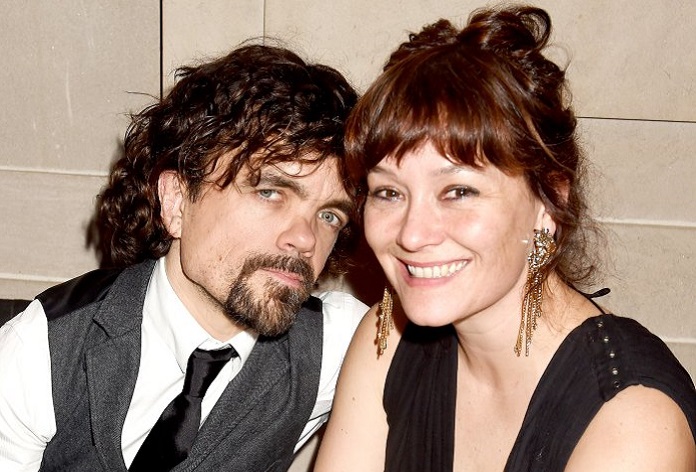 When quizzed on what his role was, he replied, "I am just the TV actor who pays the bills." Way to give your wife the spotlight. After 15 years as a married couple, it looks like Peter Dinklage continues to kill his role as a loving husband.
No One Knows The Gender Of Their Second Child
Peter Dinklage and Erica Schmidt's 15-year union has produced two children. The couple is notoriously private about their lives, and there is very little public information about their children. Their daughter was born in 2011, but her name remains undisclosed.
At some point, the media started circulating a rumour that the baby was named Zelig. Per moved quickly to shut down this rumour by assuring the public she does not go by the name. He, however, did not clarify what her actual name was.
Six years later, the couple welcomed their second child. This time, however, the baby's gender was not told to the public. To date, no one, except the people closest to the couple, knows if the baby is a boy or a girl.
It is a deliberate effort from the family to keep their private lives intact. They do not belong to any official social media platform and rarely talk about each other in interviews. On the rare occasions that they do, they do not give much away.
Regardless Of Fame, Dinklage Is Very Much A Present Father
As a globally famous superstar, Peter Dinklage knows it is hard for him to venture out much without being recognized. He also holds a hectic schedule as he is often on set shooting a movie or TV series.
These factors have not deterred him from being a very hands-on parent. He has been spotted numerous times in public walking his kid in a stroller. Either in the company of his wife or the family dog.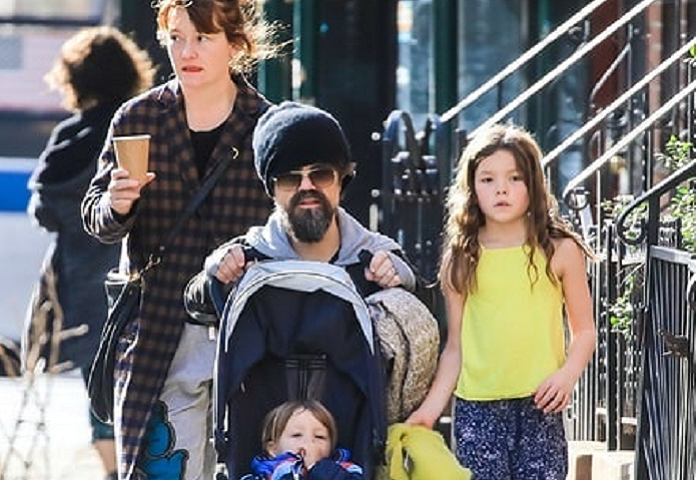 Considering Peter Dinklage grew up in a happy family setting himself, he is determined to ensure his children have a similar upbringing. His schedule or fear of paparazzi will not deter him from being an active participant in the development of his children.
Peter Dinklage Is The Only Dwarf In His Family
Speaking of his upbringing, Peter Hayden Dinklage was born on the 11th day of June in 1969. His parents were insurance salesman, John Carl Dinklage, and Diane Dinklage, who taught music at an elementary school.
Peter was born in Morristown, New Jersey, but he grew up somewhere else in New Jersey. While still an infant, his parents moved to the Brookside section of the township called Mendham Township.
Although he was born with Achondroplasia, a genetic disorder that primarily manifests as dwarfism, he received all the love and attention from his parents without feeling abandoned. He grew up as the only dwarf in the family as his older brother, Jonathan, does not have similar issues.
Despite losing his father in 2004, his mother continues to be a pillar of support to him and his brother. She is frequently seen hanging out with her two sons and never shies away from attending any of their events.
His Brother Was Lead Violinist For The Smash Hit, Hamilton
Peter Dinklage is not the first child born to his parents. He had an older brother, Jonathan Dinklage, waiting to welcome him already. He and his brother discovered their natural affinity to the performing arts and proceeded to act on this urge.
It led to them performing multiple puppet shows for their neighbourhood as they grew up. After making drum kits out of tuna fish cans, they would go on to perform puppet musicals with the loudest songs they could find. Some of their puppet performances include Quadrophenia, the Who album.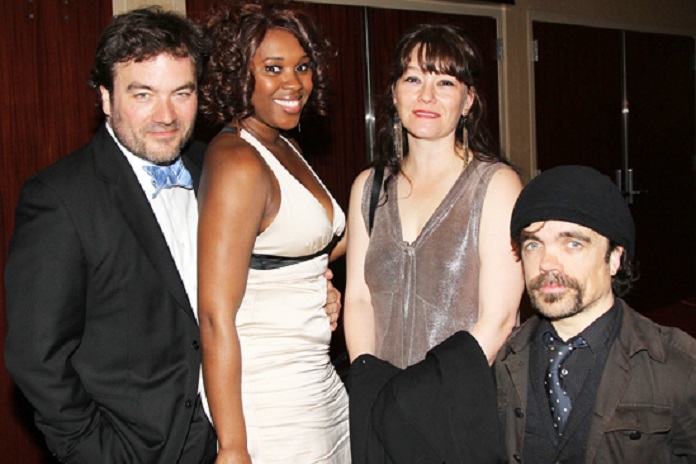 Jonathan Dinklage would go on to make a name for himself in the entertainment industry. He took a different and more musical route compared to Peter, though. Jonathan became a violinist and has worked with renowned musicians like Lady Gaga, Barbara Streisand, Michael Jackson, and Rush.
He has also played backup on albums by Tony Bennett, Darlene Love, and Donny Osmond. He is perhaps best known for his work as the lead violinist and concertmaster for the Broadway smash hit, Hamilton.