Pearl Thusi is a proud mother of two beautiful daughters named Okuhlekonke Thusi (adopted) and Thandolwethu Mokoena, whom she had with Walter Mokoena, a South African sports personality.
South African television presenter, model, MC, actress, businesswoman, and radio personality Pearl Thusi has never been married, but she is raising two daughters perfectly and without much stress. The beautiful actress gave birth to her first daughter Thandolwethu Mokoena during her days as a fresher in the university. However, her second daughter Okuhlekonke is adopted, but that does not seem to make any difference to Pearl Thusi as she shows both girls love and care.
The actress' baby daddy is non-other than Walter Mokoena, one of South Africa's celebrated sports personalities. Walter seems to have moved on with his life and has undertaken other responsibilities as a married man with another daughter. However, that has not doused his relationship with his first daughter one bit.
Meet Pearl Thusi's Daughter Thandolwethu Mokoena
It is public knowledge that Thandolwethu Mokoena is Pearl Thusi's only biological daughter. Though her date of birth is not stated, the little girl celebrated her 13th birthday on the 14th of September 2020 is a clear indication that she was born on the same date in 2007. Pearl was just a first-year student at the university when she got in the family way through her relationship with media personality Walter Mokoena.
Thando is obviously Thusi's mini-me in physical appearance, and apart from looks, she shares the same charismatic and charming attitude with her mum. Pear has often described her baby girl as a better version of herself. Thando appears to be at ease in front of the camera for a girl who is barely into her teens. It is certainly not in doubt that we already have the next biggest thing on television dwelling among us.
An apple, they say, will never fall too far from its tree as Thando is already charting the same career path as Pearl Thusi. She is a child model and has been pictured showcasing some cool kids' apparel in a few popular magazines in Mzansi. Also, the cutie is associated with top brands such as Luminance. Pearl and Walter Mokoena are certainly proud of their little girl.
People Always Thought Okuhlekonke Was Adopted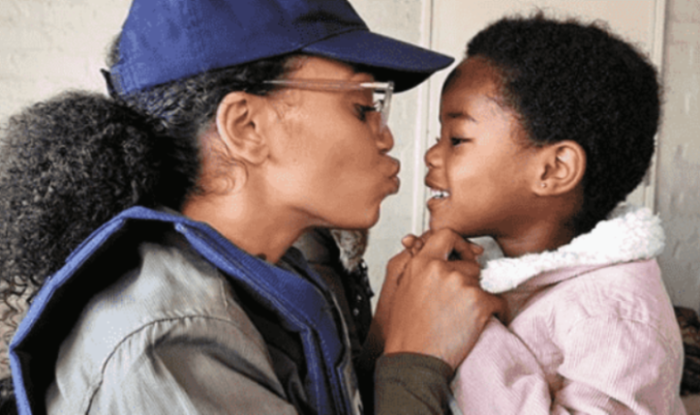 People always had reason to believe that Pearl Thusi's last-child, Okuhle, was adopted, but the Queen Sono actress never deemed it necessary to elucidate on this. Besides, she was then overprotective of her privacy. The reason fans came to that conclusion because the beautiful actress has always been vocal about adopting kids when the time is right; this has been her stand since 2010.
Thus, when Okuhle first appeared on the actress' Instagram handle in November 2018, fans were quick to conclude that Pearl has finally made good her words. The television presenter cum radio personality left a note about them sharing a touching moment in Ghana. According to Pearl, the day was turning out to be rather bad for her, but the show had to continue, and then God sent her an angel (Okunhle). Pearl said she (Pearl) might have appeared as a life-sized doll to the little girl, but the cutie made a couple of sentences, "I love you" and "you are beautiful." The actress then wondered if Okuhle would ever understand what she did for her in Accra that day.
While fans perceived the post as sweet, they weren't quick to realize it was about to become the onset of a charming family story. In the future, Pearl Thusi has been sharing photos of Okuhle and his older daughter Thando and has been keenly portraying them all as one family.
Though not much is known about her background, Okuhle is much younger than Pearl's older daughter Thando. Her age indicates that she is still at the primary school level. Pearl started the year 2019 by revealing how Okuhle was getting integrated into the family and bonding with her big sis Thando. Pearl also said something about integrating the little girl into her new school but omitted to mention the name.
Pearl Later Opened Up About Okuhle's Adoption
It is not as if Pearl is trying to make a big deal about Okuhle's adoption, but the self-acclaimed Mama Bear said she loves being a mother; this she told TshisaLIVE. According to the multi-talented entertainer, she just did what women of old did in the past; our grandparents did the same for our parents. Someone usually takes care of the children when their mothers travel. Pearl sees herself as a typical African and tries her best to live by the African tradition as much as possible.
Pearl Thusi revealed that she already established a charity organization focusing on helping abandoned kids even before adopting Okuhlekonke. Love, she said, can make a woman a mother; it must not always be through childbirth. She tried to strike a difference between her work as a philanthropist and opting to become a parent to a child who is not her biological offspring. Talking about it, Pearl said it is easy, but you have to live it as well; people need to be the change they wish to see. Okuhle has been a source of light in her life since she arrived. Pearl also hinted that Okuhlekonke is a relative but omitted to share the details.
Thusi's place as a celebrity is really impacting on her girls as the actress does not miss an opportunity to showcase them. She also takes them with her on set from time, and it goes without saying that it is a way of acclimatizing them to the limelight.
Pearl Thusi's Baby Dady Walter Mokoena
Pearl Thusi's baby daddy is SA native Walter Mokoena who is a sports personality. The duo dated way back in the late 2000s when Pearl transitioned from secondary school to university level. Their relationship was an on and off thing; they tried again after Thusi conceived, but it came to naught. Though they did not end up in marriage, it left them with a beautiful memory, their cute daughter Thandolwethu Mokoena.
Pearl and Walter may not be man and wife, but there is obviously no bad blood between them. In fact, the sports personality has been vocal in praising his baby mama, describing Pearl as a great person and a terrific mother. Walter mentioned that Thando's mother is just great at co-parenting and doing wonderfully well with their daughter. Walter, who is married to Nosizwe Zuma (the daughter of South Africa's ex-president, Jacob Zuma), revealed that his wife and baby mama get along perfectly well, and he really appreciates that.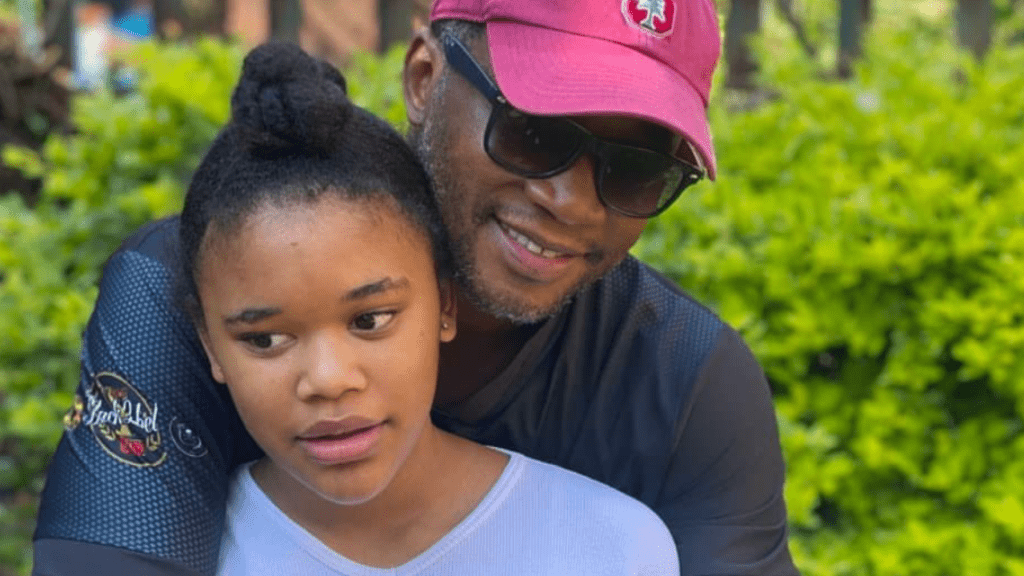 Walter Seems To Be Great At Co-parenting
Walter Mokoena, Pearl Thusi's baby daddy, has proved to South Africans and the world that co-parenting is not only doable but something that can be achieved without much stress. However, this can only be possible when both parties have what he referred to as a "healthy" relationship even after he fathered a daughter with his legally married wife. The sports personality seems to be always there for Pearl and Thando.
On Pearl Thusi's 32nd birthday, Walter took to his Instagram account to write a sweet message to his baby mama. The post had a beautiful throwback photo of Thando and her mum with the caption "Happy birthday mama ka Thando, many happy returns."