Saif Ahmed Belhasa's net worth is estimated at $2.2 billion. He is an Emirati industrialist currently serving as chairman of Saif Belhasa Group, a company that consists of over thirty subsidiaries in several sectors such as construction, real estate, transport, education, trade, energy, technology, and several more.
The Saif Belhasa Group is considered one of the most prominent contributors to the economic development of the United Arab Emirates and Saif remains one of the most successful businessmen in Dubai. In 2007, he was the recipient of the prestigious CEO Middle East Business Expansion Award and in 2013, he became the 38th on the list of The Strongest Arabs in the World.
The following year, the mogul was named one of the World's 100 Most Powerful Arabs, by the Arabian Business magazine. Known for owning so many "largest assets", Belhasa is the famed owner of Dubai's largest swimming pool construction company. A company which, in 2011, received seven awards at the Master Pools Guild Excellence Awards. This piece walks you through the life of the billionaire and tells you how much he is currently worth. 
Who Is Saif Ahmed Belhasa?
Saif Ahmed Belhasa was born in Dubai, United Arab Emirates, in 1966. Although there are no details about his childhood, early education, siblings, parents or what they did for a living, he was raised in Dubai and attended the Al Ain University. There, he acquired a Bachelor of Arts degree in Business Management in 1988.
Following his graduation, the young Saif moved to the United States to pursue a postgraduate degree after which he returned to Dubai to join his father's company. As he admits, those five years he served in his father's company gave him considerable exposure to the world of business. He rose to become general manager of the company before taking over a few years later.
Now able to stand on his own, Belhasa established the Saif Belhasa Holding Company in 2001. The first subsidiary of the company, Belhasa Driving Centre, began operations with fifteen cars. In the coming years, the company would expand to owning over 650 cars in its possession; serving thousands of Emirati who enroll at its driving centre to earn their driver's license.
Shortly after starting The Belhasa Group, the young entrepreneur began working towards expanding his business. Today, the Belhasa Group of Companies consists of over twenty establishments operating in various sectors within and outside the United Arab Emirates.
How Much is Saif Ahmed Belhasa's Net Worth?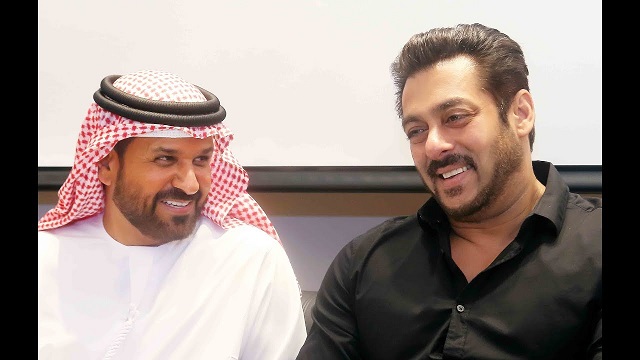 As of 2019, sources put Saif Ahmed Belhasa's net worth at $2.2 billion. He is ranked 18th on the list of "Richest Arabs." Although we are not sure how much he earns as a person annually, we have no doubt he is living quite comfortably. Belhasa's huge net worth is only a sign of the incredible successes of his many business ventures and companies over the years.
Now established, Saif Ahmed Belhasa is making efforts to give back to society. He is seen participating in charitable ventures and activities organized by local and foreign charity organizations. Belhasa has donated an incredible amount of money to the Pakistan Flood Victims Program and continues to fund non-profit and humanitarian causes such as the Dubai Autism Center, Manzil Center, and Al Noor Training Centre for Children with Special Needs.
More so, Belhasa once served as chairman of the Emirates-based football club, Al-Shabab FC. As of the time of this writing, Saif Ahmed Belhasa serves as a commercial advisor to the Chamber of Commerce and Industry of Kazakhstan.
Saif Ahmed Belhasa's Net Worth Source
Saif Belhasa Group with interests in construction, real estate, transport, education, trade, energy, technology, and several more.