A renowned South African actress and businesswoman, Sophie Ndaba has three children; a boy and two girls. The actress first had Rudo Ndaba who was born even before she went into her first marriage. Sophie's son Lwandle Ndaba who happens to be her only son came after she got married to fellow actor Themba Ndaba and her third child, a daughter named Shallon Mphasane became part of the Generations actress' family when she was adopted by Sophie following her mum's (Sophia's sister Tiny Mphasane) death.
The Generation actress has gone through three marriages in her lifetime and recorded a couple of divorces. She was first married to actor Themba Ndaba in a marriage that lasted for nine years. Her second marriage to Bishop Keith Harrington barely lasted a year before it went sour. Presently, the actress is involved in a third marriage with SA businessman Max Lichaba, and from all indications; it looks like she finally got it right.
Sophie Ndaba Had Rudo Ndaba Out of Wedlock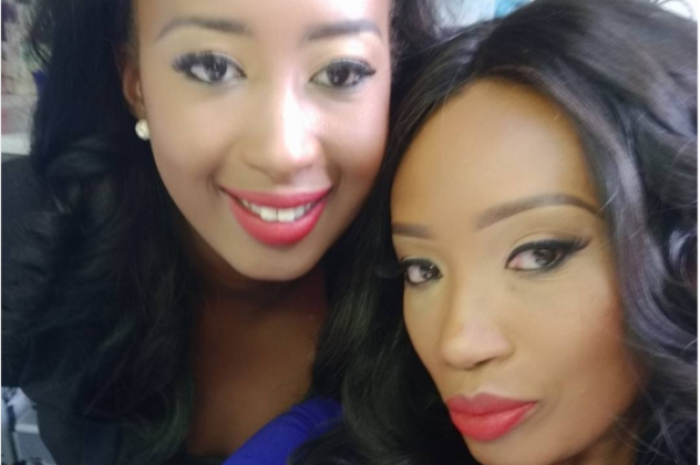 Born on the 19th of August 1990, Rudo Ndaba is believed to be Sophie Ndaba's first child with Themba Ndaba but fans still doubt whether she was sired by Themba. Lending credence to this doubt is the fact that Rudo was already eight years old when Sophie tied the nuptials with Themba and by the time their union ended in a 2007 divorce, Rudo was almost approaching 18 years of age. Besides, she is sometimes called Rudo Mphasane which is her mother's maiden name. According to records; Sophie was merely 18 when she had Rudo. This is exactly the reason fans doubt her paternity but unfortunately, both exes have never deemed it necessary to come up with explanations.
Life was a bit tough for Sophie raising Rudo as a single mother, especially as she was merely an unknown actress at 18, yet to have her big break. Though raised in Joburg, Rudo attended Inanda Seminary in Durban, matriculating in 2008. She went for higher academic qualifications after leaving the seminary, but the institution she attended and her course of study is not known. However, there have been speculations that she read Business Science, Economics at the University of Cape Town where she was an A. student.
Rudo Loves to Live Her Life Away From The Limelight
In the same manner, as her education history, no one knows the career path Rudo followed even though she is already in her 30s. The first child of Sophie Ndaba is far removed from the children of other celebs that love the glitz and glam of the spotlight. The only known fact about Rudo is that she is her mum's lookalike. Besides, the fact that she appears not to have an interest in social media is enough proof that Sophie's first child loves the quiet life.
Rudo Appears Not To Have Any Solid Relationship With Themba
As earlier mentioned, no one is actually sure whether Themba is the real father of Rudo, though she uses the man's name as her last name. While Sophie Ndaba was still married to Themba, his relationship with Rudo was never made public but there was no indication that it was not good. Besides, after their union came to an end, Rudo is still called Themba's daughter but like before, the kind of relationship they share still remains a mystery.
She Has Been A Pillar of Strenght For Her Mum
Sophie Ndaba has had Rudo since she was 18 and the girl has been with her through thick and thin. The young lady witnessed her mum's two failed marriages and has been among the strongest pillars the actress had throughout her difficult times. Apart from being a shoulder for Sophie to cry on through her failed marriages, Rudo was there to shield her mum from attacks after she lost weight as a result of health issues. Rudo has been part of the SA actress' life for a lengthy time and according to Sophie Ndaba, both of them almost grew up together
Lwandle Ndaba Is Sophie Ndaba's Only Son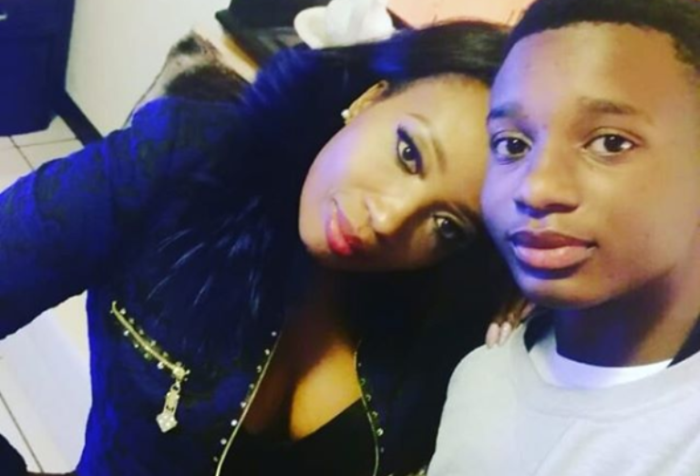 Rudo is not the only child of Sophie and Themba, according to reports, a year after their nuptials, the couple had a baby boy called Lwandle Ndaba. Lwandle who joined the family in 1999 is now a full-grown man in his early 20s and from the looks of it, he shares a very close affinity with his mother but his relationship with Themba has never been stated. Lwandle is far removed from his big sister Rudo as he has already shown interest in following a career path in the entertainment industry. His first love seems to music; he is trying to establish himself as a singer and rapper. However, his career is still at a teething stage, thus, we cannot categorically say how good he is.
Away from music, Sophie Ndaba's only son appears to be extending his fingers into other entertainment pies; he equally works in radio and television as a presenter. In the same way as his sister, Lwandle has been his mother's strong support from birth.
Sophie's Third Child Shallon Mphasane is Adopted
Rudo may be the only biological daughter of the SA actress but she still grew up with someone she calls sister. Though Shallon Mphasane is not her biological sister, the duo is very close as they are first cousins. According to reports, Sophie's sister, Tiny died many years ago, leaving Shallon behind. After Tiny's demise, the actress deemed it right to adopt her orphaned niece and for more than two decades, Shallon has been part of their family and a sister to both Rudo and Lwandle.
As expected, Shallon has also been equally been supportive of Sophie through all her troubles. Besides, the young lady is just like Rudo as she has not shown any inclination towards the entertainment world. Shallon has been maintaining a life away from the radar of the press and nothing has ever brought her to the spotlight. All Sophie Ndaba's children are now adults who have forged their own lives away from any parental influence.
Sophie Ndaba's Marriage With Themba Ndaba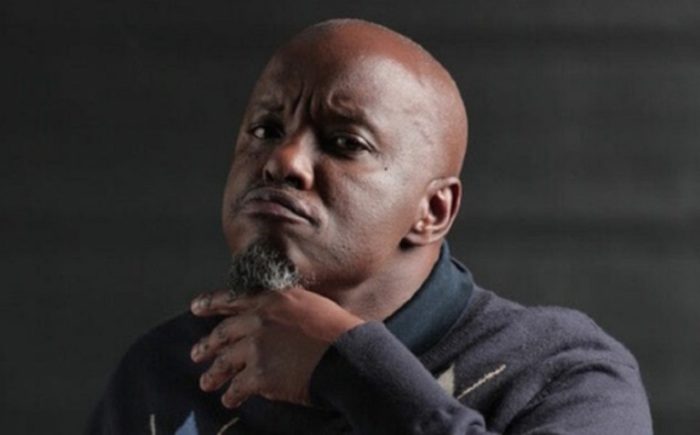 We don't have the details on how and when their relationship began but a tale was told about the two being sent to the capital city of Zimbabwe to study. At the time, it was the peak of racial segregation in SA when blacks were not exposed to equal educational opportunities with the children of the imperial masters, thus, when Themba was through with his early education and ready for college, the aspiring actor's parents sent him to Harare for further studies.
On the flip side, Sophie Ndaba was equally ready for college at the same time, and owing to similar reasons, she also had to move to Harare (through her mother's efforts) in pursuit of further academic qualifications. However, we were never told whether the duo met as students in Harare or in the line of duty as they are both in the same profession and featured in the Soul City series. Even as the details were never clarified by either party, one thing remained glaring, the duo was in love and decided to take their relationship into marriage. Thus, Sophie became the wife of Themba Ndaba eight years after the birth of her first child Rudo.
The details of their wedding were never brought to the public arena but it is common knowledge that the ceremony took place in 1998. After tying the knot, the couple lived together as husband and wife for nine long years before their relationship hit the rocks. Sophie's only son Lwande Ndaba was born within the span of their union and after their marriage was officially dissolved in 2007, Themba made Josey Ndaba his wife and has since had another child through her.
Themba Ndaba is an Actor
It is a known fact that Sophie Ndaba's first husband Themba is one of the celebrated actors that South Africa ever produced. The veteran entertainer is best recognized for the role he played in Mzansi Magic's soap entitled The Queen. By playing Brutus in the television drama, Themba endeared himself to movie lovers in SA and beyond and has since surfaced in several other productions.
His onscreen gigs as an actor may be known by the public but not many are aware of the fact that the ex-husband of Sophie Ndaba also has his uses behind the camera, functioning as a director. In fact, he has quite a few directorial credits.
She Later Tied The Knot With Bishop Keith Harrington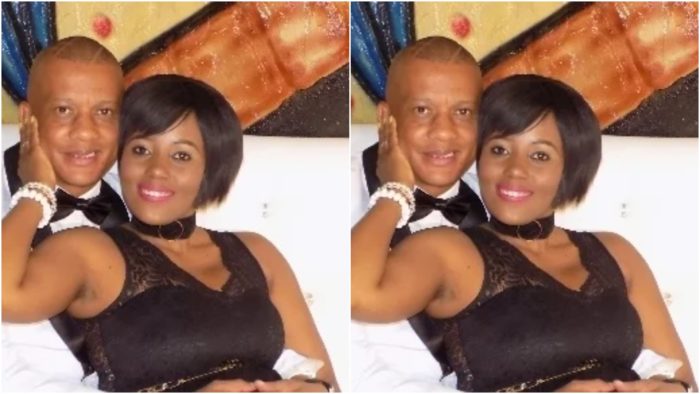 After her divorce from Themba, Sophie stayed well away from the turbulent waters of matrimony for four long years before deciding to go into a second marriage. This time, the SA actress pitched her tent with the highly controversial Bishop Keith Harrington. Right from inception, their union was rather tumultuous as they were constantly on each other's neck, washing their dirtiest linens in the public arena.
According to reports from Sunday world, Sophie Ndaba had to pack out of Harrington's house as she was afraid he would shoot her. A close friend of the couple who pleaded anonymity said, Keith suffered from an inferiority complex and was always full of suspicion that Sophie was seeing another man behind his back. This led to him keeping the actress hostage several times with threats of killing her.
The last straw that broke the camel's back happened while Sophie was out of town MCing a government event. It happened that her phone battery died, making it impossible for Keith to reach her. The SA actress later came home to face a barrage of accusations among which was having extramarital affairs. This was the incident that sent Sophie packing out of his house. The actress, according to reports, went through 21 days of fasting and prayer after which she decided to quit for good.
Keith later came out to refute all accusations about his threat to shoot Sophie, claiming he doesn't even have a firearm anymore (his gun according to him was sold a long time ago) When she married Keith who is a clergyman, fans thought it would last this time around but unfortunately, it ended in an atrocious fashion. The couple both came out on social media, attacking each other, and later went to get protection orders for themselves. The duo's time together did not exceed one year but their marriage was finally dissolved in 2013.
Sophie Ndaba is Currently The Wife Of Max Lichaba
Sophie Ndaba got married for the third time in 2017, this time around, she decided to pitch her tent with South African businessman Max Lichaba. The couple took love to another level when they eloped to Italy to exchange marriage vows. From Italy, the loved-up duo took a flight to France where they settled down to enjoy a memorable honeymoon.
According to reports, the couple kept it all under wraps as the two families met earlier in the year to discuss marriage proceedings. The meeting was said to have occurred in Joburg between Lichaba's grandma and uncle, and Ndaba's relatives; lobola exchanged hands during the meeting.
After it became obvious that Sophie and Max have committed to each other, naysayers wasted no time in attacking their union as they rolled out several reasons why the relationship is likely to be short-lived like Sophie's previous marriages. However, even in the face of all the criticisms, the couple seems to be proving haters wrong as their union has already endured for four years and still counting.
The Couple's Take On Their Clandestine Wedding
When Sophie Ndaba was cornered by the media, the South African actress cum businesswoman had to admit that they secretly exchanged the forever commitment. Her exact words were that she is wearing the ring but is not just ready to confirm what they seek to know. Referring to themselves as responsible people, Ndaba said everything was done in a responsible way and they would continue to behave responsibly.
On his own part, Lichaba who is the owner of Kwa-Lichaba joint, the popular pub on Vilakazi Street precinct Soweto also confirmed the same thing. After he referred to Sophie as his wife, Max said he wears the ring because he is a gold man but would prefer not to reveal the details of his marriage as he is a private person.
Three other members of the family also confirmed the couple's union but pleaded for anonymity so as not to jeopardize their relationship with Max and Sophie Ndaba. Referring to Sophie as their makoti (daughter-in-law), the three, expressed their joy at Max's newfound love. The next of kin described Ndaba as a supportive and doting wife.
Max's Brothers Were Responsible For Bringing Them Together
It was all thanks to Max's two brothers Charles and Prince Lichaba that the couple met. Charles and Prince who help out in Max's business take the credit for phoning the SA actress, requesting her assistance in marketing the pub. Ndaba met Max for the first time when she honored his brothers' invitation and it was love at first sight for them.
However, they were already involved with other people and had to end things with their respective partners. After they managed to wriggle out of their existing relationships, the duo wasted no time in taking their union to the next level.
Sophie Ndaba's Death Hoax Greatly Affected Her Children
Fans of the South African actress were aggrieved in 2018 when the news of her supposed death started trending on Twitter. According to Sophie Ndaba, she was held up in a meeting with all her mobile devices in silence when the news broke and couldn't do anything to nip it in the bud.
The rumours about Sophie Ndaba's death is false and we did not report on any news about her on the show today 🙏 #ExpressoShow

— Expresso Show (@expressoshow) October 30, 2018
More affected by the death hoax was her son Lwandle Ndaba who was at school when he got wind of the news. To worsen the situation, all efforts to reach his mother were futile and the poor boy had to battle with the ensuing confusion until he heard from his mum. Even after Lwandle confirmed that his mum was alive and well, the young man was traumatized for a few days before coming back to his normal self. Sophie's husband Max also spoke about the death hoax.
Max Lichaba speaks on the false reports that his wife, Sophie Ndaba, has died pic.twitter.com/U0p8OolulN

— YT: Media Girl Chronicles (@mediagirl_za) October 25, 2019
Sophie Ndaba's son was not the only one affected, his siblings soon got to hear and the experience according to their mum was bad. Speaking in an interview session with SowetanLive, Sophie wondered how such rumors ever start and whether the perpetrators even know the extent of damage it does to the person's children or parents who may even succumb to cardiac arrest.