Carbomb Betty, whose real name is Ann Colby, is an artist, dancer, philanthropist, and performer, also known as the younger sister of Danielle Colby, the reality TV show star who became a sensation after appearing on the popular History TV reality show, American Pickers.
Betty is a former member of Burlesque Le' Moustache at the Capitol Theatre. With respect to her love life, Ann is happily married to John Nichols, who is the CEO of Nichols Roofing and a retired hunting guide. Here is all we know about Danielle Colby's sister.
Summary of Carbomb Betty's Bio
Full name: Ann Colby
Nickname: Carbomb Betty
Gender: Female
Ethnicity: Caucasian
Nationality: American
Sexual Orientation: Straight
Religion: Christianity
Marital Status: Married
Carbomb Betty's Husband: John Nichols
Carbomb Betty's Children: 5
Carbomb Betty's Parents: Sue Colby (mother)
Siblings: Danielle Colby (sister), Tara Colby Beeber (sister)
Carbomb Betty's Height in Inches: 5 feet 8 inches
Carbomb Betty's Height in Centimetres: 173 centimeters
Carbomb Betty's Net worth: $300,000
Famous for: Being Danielle Colby's sister and a burlesque dancer
Facebook: Ann Colby
What is Carbomb Betty's Real Name?
Carbomb Betty's real name is Ann Colby, but she is popularly known and addressed as Carbomb Betty which was the stage name she adopted while she was a performer at Burlesque Le' Moustache. Even though she has since left that life behind, the name has stuck to her like a second skin.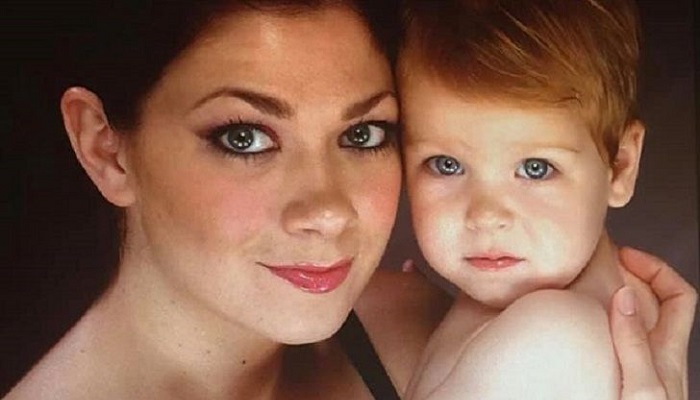 When was Ann Colby Born?
Contrary to the information available on several online sources that Ann was born on the 3rd of December 1975, her birthday is actually unknown. Her sister Danielle Colby is the one who was born on the date stated above, and it is easy to mix up the date, especially because Danielle is the famous sister.
From the speculation made on Ann's Facebook page, she might have been born in 1980 because she insinuated that she was 42 years of age in the year 2022. It is a known fact that she was born and raised in Davenport, Iowa, like her sister. It is also known that she is indeed younger than Danielle Colby, but the actual month and date of her birthday remain a mystery.
CarBomb Betty Grew Up Alongside Her Two Siblings in Davenport, Iowa
From all indications, the Colby family has been in Iowa for a long time. While much isn't known about their parents, they have shared that they grew up in a loving home, and their parents have been married since May 1973. The three sisters share an incredible bond and always look forward to spending time together, especially with their family.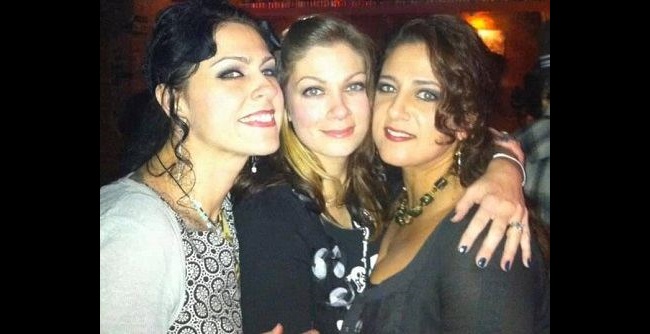 Tara Colby Beeber is the eldest of the 3 sisters. She has built a career for herself in the food and restaurant management industry over the years. She presently works as the General manager at the Hawaiian Bros Island Grill in Davenport, Iowa. She took up this position in May 2022. Before then, she had worked as the Director of Food and Nutrition Services at Hy-Vee and also as the General manager at Sun Diner. Some of the places she worked include Luigi's City Pizza and Cumberland Hospitality group.
Carbomb Betty's second older sister is Danielle Colby. She is the most popular of the three sisters. Danielle Colby is a reality TV personality who is known for featuring in the reality TV series 'American Pickers' on the History Channel. The very versatile Colby sister was a former roller derby player who had participated in many competitions before giving up the sport due to injuries.
Danielle was also a renowned burlesque dancer and even owned her own burlesque group named 'Burlesque Le Moustache' with 9 dancers, including herself. After a long while, Danielle then founded her own burlesque academy, which she called 'Dannie Diesel's Bump 'n' Grind Academy,' they are based in Chicago. She also owns a clothing company named '4 Miles 2 Memphis'.
Like her sisters, she is heavily involved in various charitable activities. She is known for helping women who have been victims of sexual harassment and trafficking.
The Colby sisters are all happily married and living their best lives.
Despite Having a Career as a Performer, Ann Studied Psychology in the University
Carbomb Betty is from a family of serious-minded people who value education. After graduating from Pleasant Valley High School, she attended St. Ambrose University, where she studied Psychology. Betty then studied at the Palmer College of Chiropractic from 2013 to 2016.
Carbomb Betty is Presently into Fundraising and Philanthropy
After a robust career as a dancer, performer, and choreographer at the Capitol Theatre in Burlesque Le' Moustache, where she used to do aerial acrobatics and fan dancing, Betty chose to retire from performing for reasons best known to her. It is pertinent to mention that Betty isn't one to really put her business in the public domain. Despite having a popular sibling and also some claim to fame in her own rights, she has been very careful about revealing personal details about her life on social media.
Initially, it appeared that she left her career to focus on her young family, but she has continued to involve herself in several philanthropic causes.
On Facebook, where she is very active, she uses her influence to solicit funds for different causes, including cancer and survival in different parts of the world, and to help her friends in need. Betty also organizes different auctions of classic and modern artwork, yard sales, and donations to raise funds for causes and to promote upcoming artists. She is generally involved in anything arts and Philanthropy, which she mostly pushes on her Facebook page.
Who is Carbomb Betty's Husband?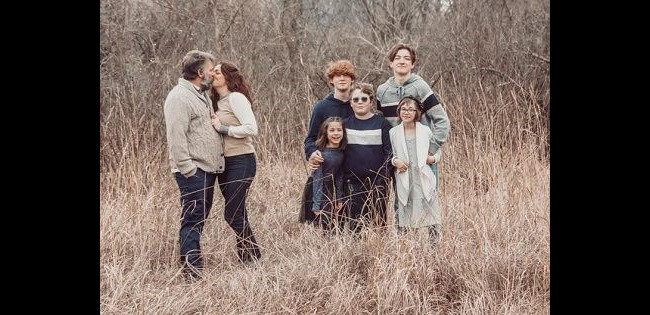 Betty is married to John Nichols. Even though the timeline of their relationship is unclear, they appear to have gotten married in January 2020. The couple appears to be very much in love and has matching tattoos on their ring fingers. To commensurate their 3rd wedding anniversary, Betty posted pictures of them on the 14th of January with another set of matching tattoos on their arms. They are both passionate about arts, the outdoors, and Philanthropy. John Nichols is a retired hunting guide and the CEO of Nichols Roofing in Clinton, Iowa.
How Many Children Do They Have?
Currently, the former choreographer and her husband are raising five children, but it is difficult to know how many of these kids are their biological children. However, Carbomb is said to have had a child from a previous relationship with her former partner Debra Colby Felski.
Carbomb and her husband live with their children in Rockland, Illinois, and have shared several adorable photos of them on social media.