Lex Fridman does not have a wife and he is not in any relationship. He is also not gay as he is reported to love women. The Russian-born scientist, Artificial Intelligence researcher, and podcast host has made people curious about his sexual preferences due to some of his public statements and the paucity of information on his love life. 
The assumption of Fridman being gay might have emanated from a tweet of him saying yes to a marriage proposal by the openly gay man Tim Dillion. He also expressed the fact that if there was anyone he would like to get married to right now, it would be Dillion. He is, however, believed to be joking about this and he is straight and not gay as insinuated.
Is Lex Fridman Gay?
Lex Fridman has not openly come out as being gay, but he has joked (at least that's what he said) about being gay and has expressed some sort of gay accepting/embracing standards in the past. He has never really discussed his private life openly for as long as he has been known, because he prefers to talk about science and artificial Intelligence when he interviews influential people on his podcast.
On April 1, 2022, he tweeted at Tim Dillion – the actor, comedian, and host of the Tim Dillion Show who openly came out as gay in January 1985, and said that Tim Dillion asked him (Fridman) to marry him and he said Yes.
Dillion also tweeted back at him and said that their "wedding" would be on the 6th in Austin, and asked him to bring all his weapons. No one was really sure if they were serious about what they were saying at this time or not.
Some few weeks after his tweet, while being interviewed by Andrew Huberman, he stated that his earlier tweet directed at Tim Dillion was actually meant as an April Fool's Day joke, and said further that if there was anyone that he would like to get married to, it would be Dillion, and they would have the ceremony in Austin and that it would be epic – just like the wedding in November Rain.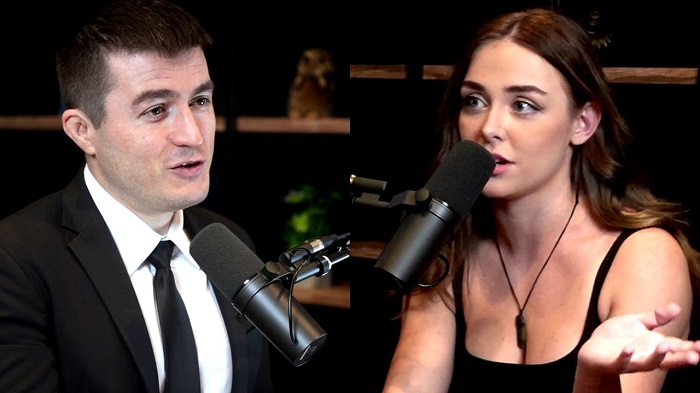 In May 2022, while he was being interviewed by Bobby Lee, Fridman narrated an encounter he had with a gay man. He was at a 7-Eleven early one morning when a strange man approached him and asked if he (the stranger) could give him a blow job. He revealed that he was shocked as he had never received an offer like that before in his life.
He went further to state that the energy and love that the stranger put into his approach or proposal to him was very poetic and gentle. He went on to say that in his mind, he was shocked that the strange man wanted to make him (Fridman) happy, while not thinking of his own happiness or benefit in return for the offer he made to him.
He then revealed that though his answer to the strange man's poetic offer on that day was a no, he has frequently gone to the same 7-Eleven after that encounter with the hope that he might run into the man again, and that should he see him again, his answer will definitely be different from the initial answer he gave him when they just met by chance.
Is Lex Fridman Married?
From all information available about Lex Fridman, it does not appear that he is married nor even involved in a serious relationship – which he has made public, at this moment. As stated earlier, he does not talk about his personal life except on two occasions when he gave a glimpse into what the relationship status of a man devoted to learning and understanding things really is.
During an interview with Joe Rogan on the Joe Rogan podcast show, he revealed that for men like him, their pursuit of knowledge and understanding sometimes becomes a stumbling block in their wish and desire to have a relationship, as they are always consumed by their pursuit of knowledge and rarely have time for anything else.
He then went on to ask Joe Rogan for any advice that he could give to men like him, who have not found a relationship yet. He also emphasized the importance of communication in relationships and expressed the hope that someday very soon, he would find someone who shares his passion for understanding and learning.
Lex Fridman's Girlfriend Remains A Mystery
Lex Fridman has not publicly acknowledged or denied that he is in a relationship with anyone yet. Thus, it would be safe to say that he is currently single and not in any relationship at all. There is also the possibility that he may be dating someone secretly without appearing in public together, and until that time when he is found out by online sleuths, he still remains single (and available for a relationship).
On Valentine's Day, Fridman posted a very popular meme of actor Wagner Moura – who plays the role of Pablo Escobar in Narcos, sitting on a bench deep in thought and looking very lonely. He was clearly communicating the feeling of being alone on the day celebrated worldwide as Lover's Day, without a lover to spend the day with.
In January 2022, he made a post depicting his loneliness and want of a mate. He posted on Instagram that he had just completed a 10-mile run earlier in the day and that he felt great. He revealed that there are very few things he enjoys in life more than a long in nature or along a river, alone with his thoughts, or listening to a very good audiobook while running.
Again in March 2022, he posted another picture with the caption of having done a 15-mile run on that day and was all alone with his thoughts. Fridman is a very intelligent and quite popular man, and definitely would not find it hard to find a partner, The question however should be, Has he actually found the right person for him to be in a relationship with?
Lex Fridman Has Never Openly Revealed Any of His Past Relationships
Lex Fridman has always kept sealed lips over his past relationships, and it may be the only thing about him that folks do not know anything about. He was once rumored to be in a relationship with Andrew Huberman, and when he had the opportunity to host him on his podcast, he asked Andrew the question if they were dating, but he said "No," and stated that they were only very close friends and had no romantic relationship with each other in any way.