The problem of foreign debt has been a major and persistent setback for the African economy; despite being one of the fastest-growing economies in the entire globe. This is mainly a result of the fact that most African countries in debt are still underdeveloped and therefore depend on foreign loans to sustain their economies. As the domestic resources in these countries are limited to meet these needs, countries often have to borrow and continuously accumulate debt and the level of debts which stems from these countries' continuous borrowing has continued to rise unabated. Consequently, governments in low-income countries often face considerable economic deficits, given their high levels of indebtedness in relation to GDP and export receipts.
It is important to point out that the debt we are referring to in this context is the one we call foreign or external debt which is the total debt owed by both public and private bodies to nonresidents of a country, payable in an internationally accepted foreign currency, goods or services. You may have heard about this issue of foreign debt but you may not know how bad it is. See the 10 African countries with the highest external debts and know if your country made the blacklist; that is if you're African.
10. Ghana
Population:31,072,940 (2020)
GDP: $69.757 billion (nominal 2020 est.)
Per capita: Per capita $2,266 (nominal 2020 est)
External Debt: $22.9 billion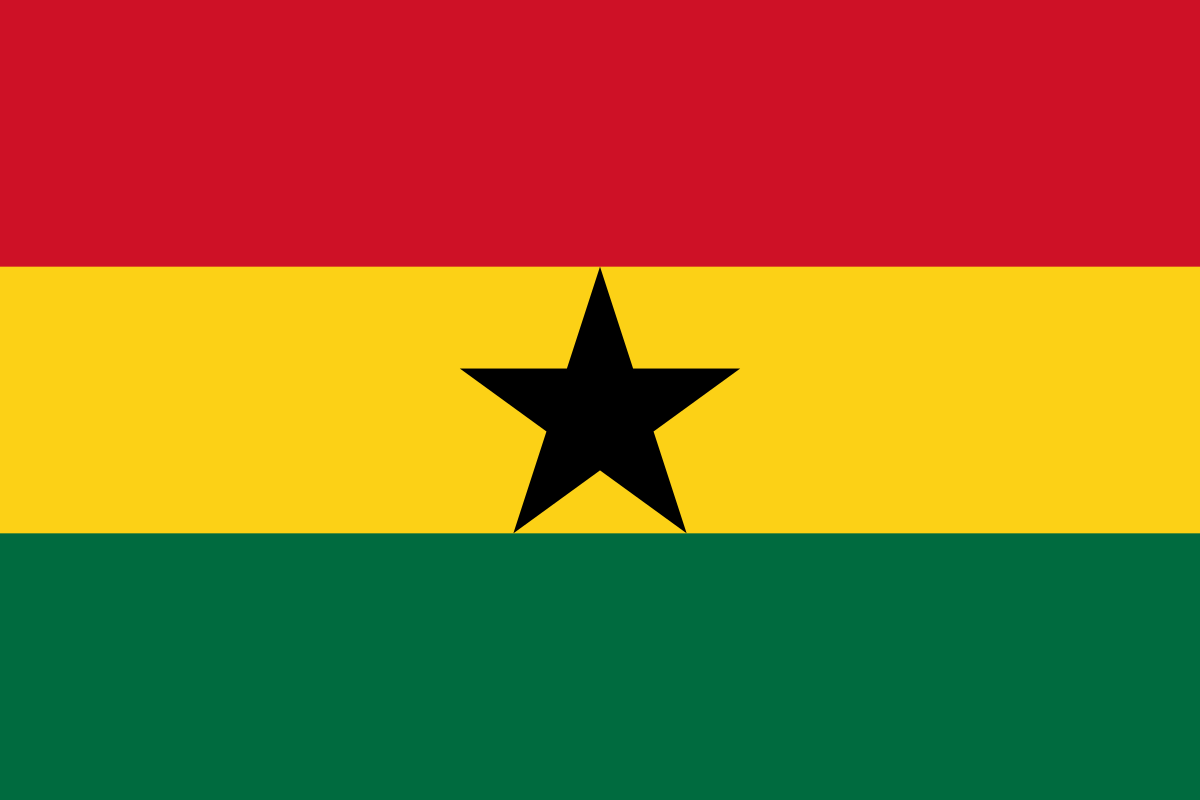 Ghana, whose main exports are gold and oil, has seen its foreign debt ratio more than double to 38% since 2006, the year before it sold the first of its $2.75 billion of Eurobonds. The fall of the Cedi against the dollar has also drastically affected the economy of Ghana of late. Together with some other African currencies, the Ghanaian cedi weakened more than 15% against the dollar this year.
According to the Bank of Ghana, the country's external debt stock has also increased by GHc4.8 billion between May and June and currently stands at GHc58.6 billion representing 44% of the GDP. Ghana's total debt stock as at the end of March 2015 was GH¢88.2 billion, the Bank of Ghana has said that 'of the total public debt, domestic debt constituted 41.4 percent and external debt 58.6 percent'. Meanwhile, in May and June, Ghana's debt increased to 24000 USD Million in the second quarter of 2020 from 22900 USD Million in the first quarter of 2020. However, its current GDP stands at $69.757 billion USD (2020) and external debt currently stands at $22.9 billion (March 2020).
9. Tanzania
Population: 58,552,845 (2020 est.)
GDP: $62.224 billion (nominal, 2019 est.)
External Debt: $23.1 Billion
The United Republic of Tanzania is the second-largest economy in the East African Community and the twelfth largest in Africa. The country's revenue is largely sourced from agriculture which we know is often subject to failure. As of September 2014, Tanzania's external debt stood at $13.7 billion and $17.50 billion (November 2019). In June 2020, Trading Economics global macro models and analysts placed its external debt at 22522.70 USD Million and later in July, it has increased to 23193.10 USD. This is largely due to increased Government borrowing, with revenue collections wildly fluctuating for a country with a GDP of 58 billion USD (2018).
8. Kenya
Population:47,564,296 (2019 est)
GDP $109.116 billion (nominal, 2020 est.)
Per capita $2,296(nominal, 2020 est.)
External Debt: $33 billion (2020)
The country boast of one of the most successful economy in Eastern Africa. In terms of development, Kenya has one of the best road and rail infrastructural projects and much of its economy has received a boost from tourism, education, telecommunications, and agriculture. Although the country's economy seems to be peaking, it was ranked 92nd in 2017 by the World Bank, as one of the safest countries to carry out business activities with ease. Its GDP was set at $99.246 billion in 2019 and expected to depreciate to 70.00 USD Billion. In 2020, its nominal GDP reached $109.116 billion. Similarly, it's external debt rose to $33 billion in June 2020, compared with 32.8 USD billion in the previous month.
7. Ethiopia
Population: 109,224,414(2018 est)
GDP: $ 103.607 billion(nominal, 2020 est.
Per capita: $1,066(nominal, 2020 est.)
External Debt: $28 billion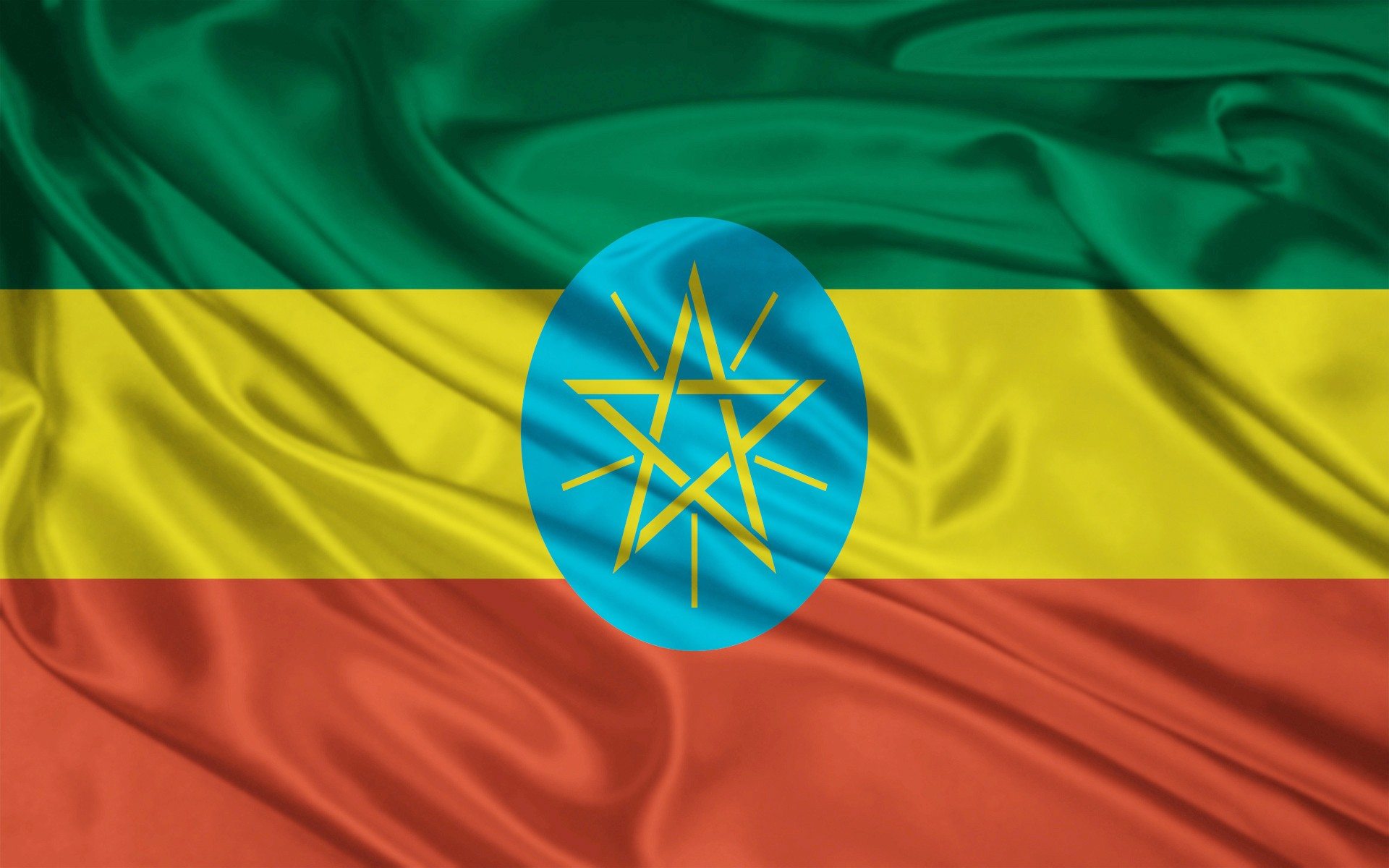 Ethiopia's general debt analysis has not been favorable, especially because the external debt has not been equaled by a dynamic and diversified export sector. Despite the present encouraging economic growth in the country, public enterprises have continued to borrow heavily to fund their advanced investment plans. Consequently, their financing needs to be increased to 7.4 percent of GDP, while public and publicly guaranteed debt reached an estimated 50 percent of GDP in June 2015. At the moment, Ethiopia's GDP is $103.607 billion and foreign debt is hitting a whopping $28 billion (December 2019).
6. Tunisia
Population: 11,722,038 (2019)
GDP: $44.192 billion (nominal, 2020 est.)
Per capita: $3,713 (nominal, 2020 est.)
External Debt: $38,634.9 billion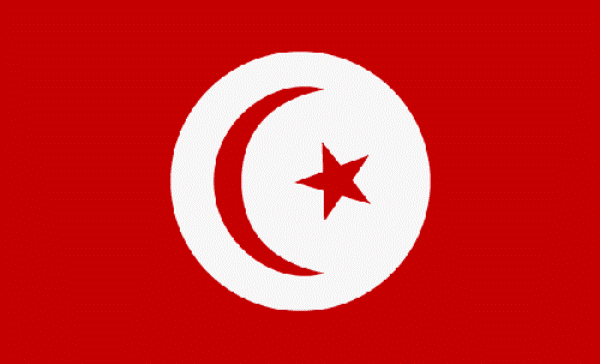 Tunisia's economic growth historically has depended on oil, phosphates, agri-food products, car parts manufacturing, and tourism. In the World Economic Forum 2008/2009 Global Competitiveness Report, the country ranks first in Africa and 36th globally for economic competitiveness. All the same, just like many other African economies, it is still heavily plagued by debts as a result of incessant loans and borrowings from foreign countries. As of 31 December 2013, Tunisia's debt stood at a colossal estimate of $26.95 billion. Although the government has been fighting tooth and nail, employing various strategies to end the country's shaming history of heavy indebtedness, the debt rate continues to rise, putting the country under severe financial pressure. As of April 2015, the country's Prime Minister, Habib Essid stated that Tunisia's debt ratio has reached 53% of her Gross Domestic Product and later 39.87 billion USD (2018). However, the country's external debt reached $38,634.9 billion in March 2020.
 5. Angola
Population: 31,127,674 (nominal) 2019 estimate
GDP: $124.600 billion
Per capita: $4,101
External Debt: $ 47 billion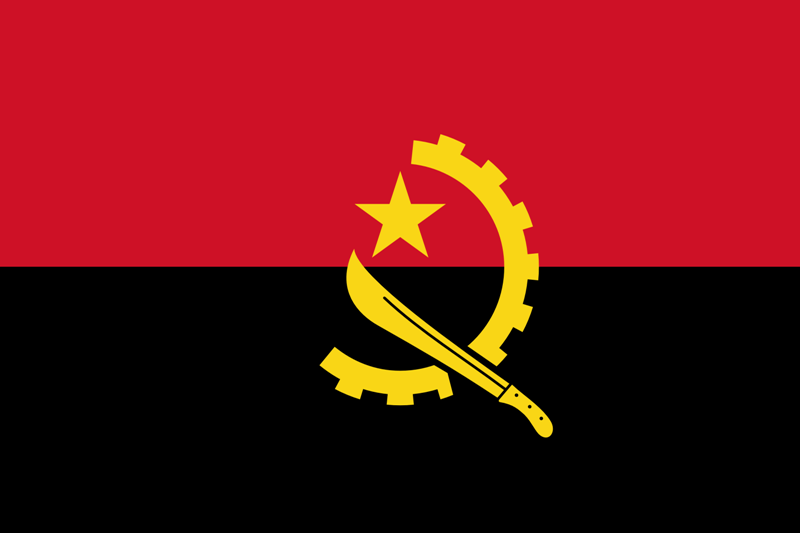 The Angolan government and economy are still recovering from the Angolan Civil War that plagued the country from independence in 1975 until 2002. Despite extensive oil and gas resources, diamonds, hydroelectric potential, and rich agricultural land, Angola remains poor and a third of the population relies on subsistence agriculture.
Presently, Angola, which is Africa's second-largest oil producer, is struggling to cope with crude prices that have slid more than 40 percent over the past year. Angola's foreign debt was estimated to be $22.71 billion as of 31 December 2013. In 2019, Angola's external debt is valued at over USD 47 billion (December 2019) and this figure hasn't gone through a significant change in 2020.
4. Morocco
Population: 36,472,000 ( 2019 est)
GDP: $122.458 billion (nominal 2019 est)
Per capita: $3,441(nominal, 2019)
External Debt: $ 54.3 billion(2018)
Morocco's external debt rose by 18.3% to stand at 277.7 billion dirhams in 2014, compared to 234.7 billion dirhams in 2013, the Economy and Finance Ministry said. With this increase, external debt equaled 30.3% of GDP in 2014 against 26.9% in 2013, the same source said. The same source noted a 31.8 billion dirham increase in external debt of public institutions and enterprises and an 11.2 billion hike in Treasury debt. The treasury accounted for 50.8% of the total external public debt followed by public institutions with 48.9% while the share of banks and local collectives was limited at 0.3%. The country's external debt reached $54.3 billion in December 2019 compared with 53.3 USD bn in the previous quarter. The country's nominal GDP was reported at $122.458 billion in 2019.
3. Sudan
Population: 41,592,539 (2018)
GDP:  $33.903 billion (nominal 2019) 
Per capita: $808(nominal 2019)
External Debt: $60 billion(2018)
Sudan has broad strips of poverty and glaring inequality between regions. According to the 2009 National Baseline Household Survey, the average rate of poverty incidence is at 46.5%, indicating that some 15 million people in the country are poor. For this reason and some other factors, Sudan remains a highly indebted country that has accumulated considerable external arrears and has been in non-accrual status with the World Bank Group (WBG) since 1994. At the end of 2013, Sudan's external debt stock stood at $45.1 billion in nominal terms, about 85% of which was in arrears. In June 2020, external debt was estimated at about $60 billion, up from $53.6 billion in 2016 and $56 billion in 2018. In 2019, the country's nominal GDP was reported at $ 33.903 billion (2018).
2. Egypt
Population: 100,075,480( 2020 est)
GDP: $302.256 billion (nominal 2019 est)
Per capita: $3,047(nominal, 2019 est)
External Debt: $ $108.699 billion(2019)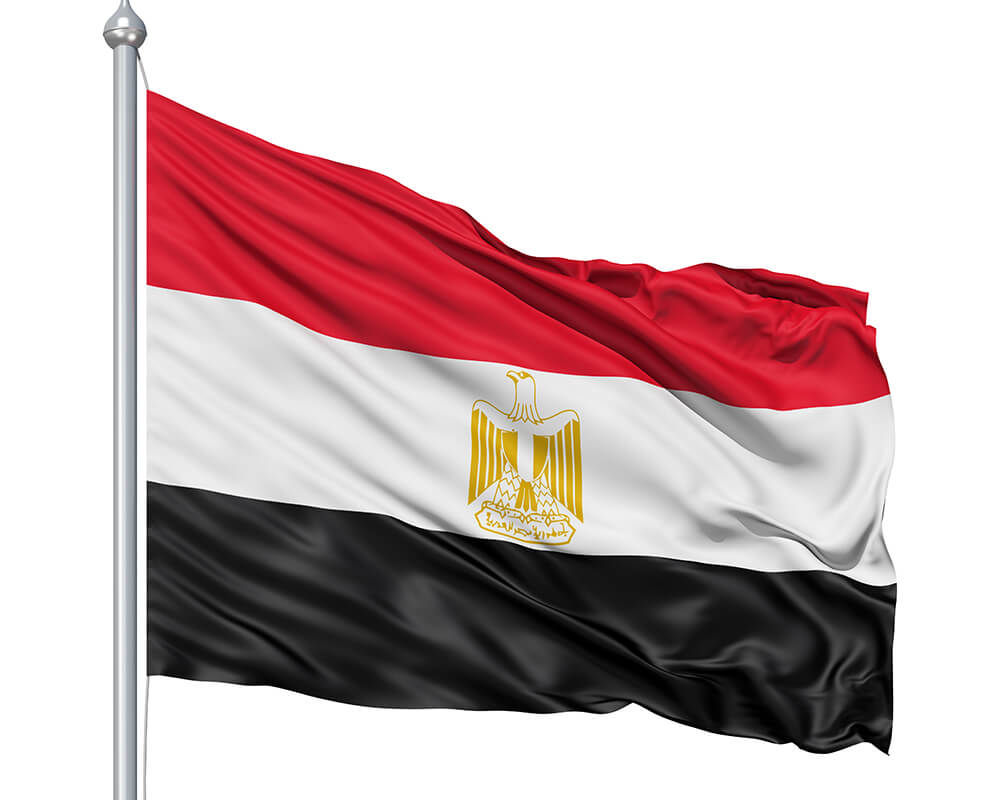 Egypt's economy has been hit hard by the political turmoil which gripped the country since a popular uprising toppled former President Hosni Mubarak in January 2011. Foreign exchange reserves have fallen by more than half, since 2011 when they were valued at $36 billion before the uprising. Amid the continued pressure on foreign reserves, Egypt has had to depreciate its currency twice this year and investment banks expect further devaluing before the end of 2015.
By March 2015, Egypt's domestic debt had soared to EGP 2.016 trillion. Total debt was valued at EGP 1.9 trillion in December 2014. Egypt's external debt, however, continued to rise still, and according to September's central bank bulletin, by 30 June 2015, it has risen by 4.3 percent, reaching $48 billion compared to $46 billion a year before and generally exceeding the nation's debt levels in the early 1990s, according to recent data issued by the World Bank. The data revealed that external debts on Egypt hit $108.699 billion in June 2019. In January 2020, the country's external debt was at 109. 3 billion but by September of this 2020, it reached $111 billion which is split up into $60.4 billion owed by the government (54.27 percent), about $27.78 billion by the Central Bank of Egypt, (24.96 percent), $8.25 billion by other banks, and $14.85 billion in other sectors.
1.South Africa
Population: 59,622,350(2019 est)
GDP:  $369.854 billion (nominal 2019 est)
Per capita: $6,193 (nominal, 2019 est)
External Debt: $ $155.6 billion(2019)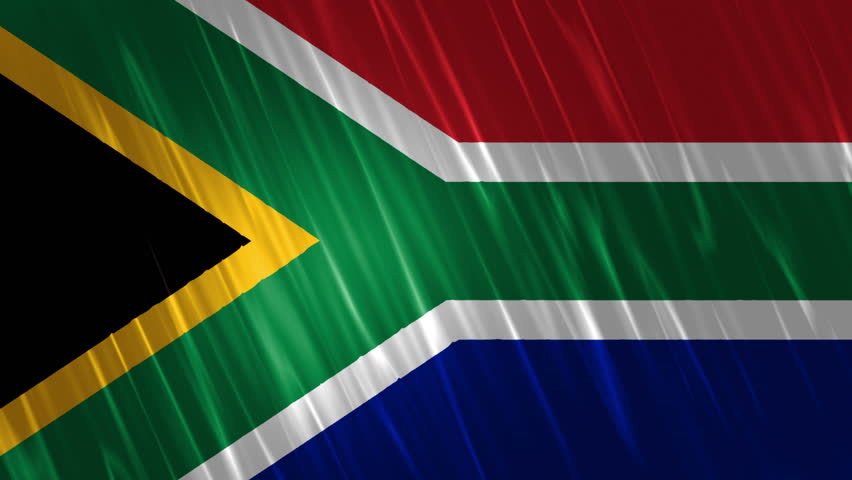 According to the World Fact Book, as of 31 December 2014, South Africa was running an estimated debt of $143 billion. South Africa's debt is so outrageous that virtually all residents, both citizens, and non-citizens are "guilty of the debt crime": The government, private investors, down to the ordinary salary earners and consumers. The details and depth of South Africa's debt cannot be exhausted here. However, below is a highlight of the most significant facts:
Statistics compiled by a debt management firm, Debt Rescue show that South African consumers owe the bulk of their monthly salaries to creditors, (as much as 75%). According to the FinScope South Africa 2013 financial survey, about five million South Africans are battling with over-indebtedness. That is almost 14% of the total number of South Africans older than 16.
In the last five years, South Africa's debt-to-GDP ratio grew at a rapid rate of almost 70%: from 26% in 2009 to a level of 43.9% by 2014. South Africa's External Debt reached 155.6 USD billion in March 2020, compared with 185.4 USD billion in the previous quarter. Also, the nominal GDP was reported at 833.9 USD billion in March 2020 while its nominal GDP is $369.854 billion.
Reasons These Countries Are In Debt And What Can Be Done To Remedy The Situation
An Impoverished Society
There is no denying that African communities are one of the most impoverished in the world. With most, having experienced communal clash, ravaged by destructive civil wars, electoral vices, and sponsored terrorism, the need to set up infrastructures to serve as shelter, provision of potable water, and other basic amenities, it is on this note that they run around in search of aid to satisfy these wants. But, most are blinded by the fat cheques than the terms of these bonds they are obtaining, thereby creating future problems for the next generations and administrations.
Stagnant Economy
Most African countries economies are classified as developing and it is for this reason that a third world country should aspire towards greatness, but, it is undeniable that most African countries, even those perceived as fast-developing (South Africa and Nigeria) are products of huge loans and debts from their foreign business partners. Thus, most of these countries' development is set-back due to the huge loans which they end up servicing for so long and as a result, diminishing their economies.
Corruption
It is the biggest factor that poses a hindrance to development in any society, and African politicians who hold sway in these countries are patrons and barons of corrupt practices. They embezzle most of the money that could have been used to start or complete a standard project and end up conniving with the contractors, to develop substandard projects. Then, they run to their partners in the international market seeking funds. A corrupt-free society has solved half of its problems.
What Can Be Done?
First of all, they should empower their judicial system and institutions of justice, in a high capacity. This is for the purpose that nobody is above the law and by so doing, corrupt politicians and money launderers will have to face the full wrath of the law.
References