When it comes to naming children, the Xhosa tradition is one of the most fascinating in South Africa. Many Xhosa names refer to the child's clan, religious belief, circumstances surrounding the birth, or the home/family into which the child was born. Generally, naming a kid in South Africa, particularly among the Xhosa people, is a big deal because you don't just label your child for the sake of reference and identification, the name you give your child holds a lot of importance – this gives him or her a distinct identity based on the stipulated cultural norms.
Unique Xhosa Baby Girl Names
The Xhosa people have some of the loveliest names for baby girls and each name has its own story which might be a reference to a past event or a name that holds promises for the child's future. More so, there is also no rule which prevents non-Xhosa people from adapting their names and it is quite common for modern people to name their children using any name they deem fit.
So, if you are not Xhosa and you are one of those that appreciate the culture and the names of the Xhosa people, below is a list of unique Xhosa baby girls names for your little one.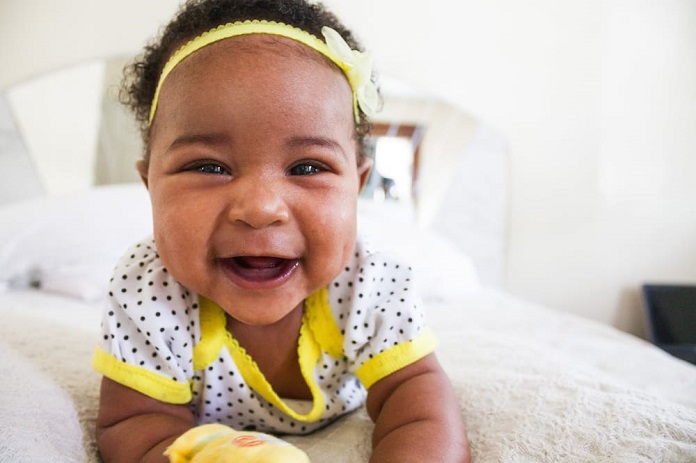 1. Athandwa
Meaning: Loved
Origin: Native Xhosa
2. Ayakha
Meaning: Build
Origin: Native Xhosa
3. Anovuyo
Meaning: Joyful
Origin: Native Xhosa
4. Abulele
Meaning: Thankful
Origin: Native Xhosa
5. Amyoli
Meaning: The clan is happy
Origin: Native Xhosa
6. Alulutho
Meaning: Of great help
Origin: Native Xhosa
7. Ahluma
Meaning: The clan has grown
Origin: Native Xhosa
8. Avethandwa
Meaning: Truly loved
Origin: Native Xhosa
9. Alunamida
Meaning: None ending love/faith
Origin: Native Xhosa
10. Asiphesona
Meaning: Gift given to us (by God)
Origin: Native Xhosa
11. Amila
Meaning: They are firm
Origin: Native Xhosa
12. Avuyile
Meaning: They are delightful
Origin: Native Xhosa
13. Aseza
Meaning: Still coming
Origin: Native Xhosa
14. Aluve
Meaning: Feel, be aware of
Origin: Native Xhosa
15. Amkhitha
Meaning: Beautiful
Origin: Native Xhosa
16. Akhinzolo
Meaning: Build peace
Origin: Native Xhosa
17. Abongile
Meaning: Thankful
Origin: Native Xhosa
18. Asemahle
Meaning: Beautiful
Origin: Native Xhosa
19. Anathi
Meaning: They are with us
Origin: Native Xhosa
20. Afeziwe
Meaning: Fulfilled, done
Origin: Native Xhosa
21. Amahle
Meaning: Beautiful
Origin: Native Xhosa
22. Anele
Meaning: Sufficient
Origin: Native Xhosa
23. Amathuba
Meaning: Opportunities
Origin: Native Xhosa
24. Athenkosi
Meaning: Thankful
Origin: Native Xhosa
25. Anele
Meaning: Sufficient
Origin: Native Xhosa
26. Aphiwe
Meaning: Given, gift
Origin: Native Xhosa
27. Asive
Meaning: Let he/him hear us
Origin: Native Xhosa
28. Bungcwele
Meaning: Holiness
Origin: Native Xhosa
29. Bhongo
Meaning: Pride
Origin: Native Xhosa
30. Bomikazi
Meaning: Life
Origin: Native Xhosa
31. Buyiswa
Meaning: Brought back
Origin: Native Xhosa
32. Bulumko
Meaning: Wisdom
Origin: Native Xhosa
33. Bonga
Meaning: Give thanks
Origin: Native Xhosa
34. Bathathu
Meaning: They are three
Origin: Natie Xhosa
35. Bandile
Meaning: They have increased
Origin: Native Xhosa
36. Chulumanco
Meaning: Joy
Origin: Native Xhosa
37. Chuma
Meaning: Grow
Origin: Native Xhosa
38. Cebokazi
Meaning: Great plan
Origin: Native Xhosa
39. Cwenga
Meaning: Be still
Origin: Native Xhosa
40. Dumo
Meaning: Praise/Honor
Origin: Native Xhosa
41. Dambisa
Meaning: Relieve/soothe
Origin: Native Xhosa
42. Endinako
Meaning: What I have
Origin: Native Xhosa
43. Elethu
Meaning: Our hope/pride
Origin: Native Xhosa
44. Enzokuhle
Meaning: Do beautiful things
Origin: Native Xhosa
45. Emsulwa
Meaning: Innocent
Origin: Native Xhosa
46. Fundiswa
Meaning: Smart/educated
Origin: Native Xhosa
47. Faniswa
Meaning: One who looks like
Origin: Native Xhosa
48. Fezile
Meaning: Fulfill
Origin: Native Xhosa
49. Gcobanisa
Meaning: Be glad
Origin: Native Xhosa
49. Gugulethu
Meaning: Our pride
Origin: Native Xhosa
50. Gcina
Meaning: Keep
Origin: Native Xhosa
51. Hlumelo
Meaning: Growth
Origin: Native Xhosa
52. Hlumisa
Meaning: Make it grow
Origin: Native Xhosa
53. Hlalumi
Meaning: Keep standing firm
Origin: Native Xhosa
54. Hlonela
Meaning: Obey/Abide
Origin: Native Xhosa
55. Isipho
Meaning: The gift
Origin: Native Xhosa
56. Izibele
Meaning: Grace
Origin: Native Xhosa
57. Imihlali
Meaning: Rejoice
Origin: Native Xhosa
58. Iminathi
Meaning: (The Lord is) standing with us
Origin: Native Xhosa
59. Imange
Meaning: Stand by the Lord
Origin: Native Xhosa
60. Inam
Meaning: (The Lord is) with us
Origin: Native Xhosa
61. Iviwe
Meaning: (Prayers have) been heard
Origin: Native Xhosa
62. Ibongwe
Meaning: To be praised
Origin: Native Xhosa
63. Imibongo
Meaning: Thankfulness
Origin: Native Xhosa
64. Ivakele
Meaning: Prayers have been heard
Origin: Native Xhosa
65. Iyana
Full Name: Iyana imvula nentsikelelo zayo
Meaning: A rain of blessings
Origin: Native Xhosa
66. Jongikhaya
Meaning: One who watches over the home
Origin: Native Xhosa
67. Kamva
Meaning: Future
Origin: Native Xhosa
68. Khayone
Meaning: God didn't make a sin by giving her to me
Origin: Native Xhosa
69. Kholo
Meaning: Faith
Origin: Native Xhosa
70. KhwezI
Meaning: Morning star
Origin: Native Xhosa
Scarce Xhosa Baby Girl Names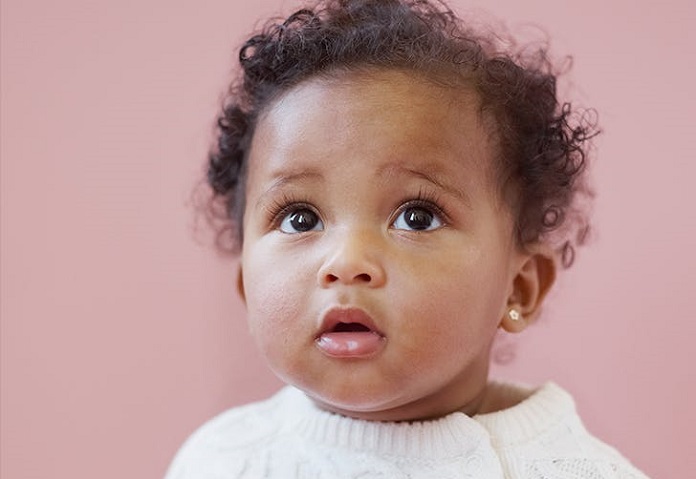 71. Lakhiwe
Meaning: A home has been built
Origin: Native Xhosa
72. Lulibo
Meaning: First ripe fruits of a tree
Origin: Native Xhosa
73. Lwando
Meaning: Increment, increasing
Origin: Native Xhosa
74. Lingomso
Meaning: Tomorrow/ The future
Origin: Native Xhosa
75. Liqhamile
Meaning: Bright
Origin: Native Xhosa
76. Ligugu
Meaning: She is our pride
Origin: Native Xhosa
77. Manyano
Meaning: Being united
Origin: Native Xhosa
78. Mpumelelo
Meaning: Success
Origin: Native Xhosa
79. Melokuhle
Meaning: Stand for good things
Origin: Native Xhosa
80. Lithalethu
Meaning: Our light
Origin: Native Xhosa
81. Malime
Meaning: Home must stand
Origin: Native Xhosa
82. Luvuyo
Meaning: Of joy
Origin: Native Xhosa
83. Minentle
Meaning: Beautiful day
Origin: Native Xhosa
84. Mivuyo
Meaning: Joyfulness
Origin: Native Xhosa
85. Mfihlakalo
Meaning: Hidden
Origin: Native Xhosa
86. Mpilo
Meaning: Life
Origin: Native Xhosa
87. Minqweno
Meaning: Hope
Origin: Native Xhosa
88. Mawande
Meaning: May the house increase
Origin: Native Xhosa
89. Mayine
Meaning: Let it rain
Origin: Native Xhosa
90. Mikhulu
Meaning: Great hope
Origin: Native Xhosa
91. Kungawo
Meaning: By the power of God
Origin: Native Xhosa
92. Ivakele
Meaning: Prayers have been heard
Origin: Native Xhosa
93. Inam
Meaning: (The Lord is) with us
Origin: Native Xhosa
94. Simnikiwe
Meaning: We have been given by God
Origin: Native Xhosa
95. Milani
Meaning: Be firm in faith
Origin: Native Xhosa
96. Asiphesona
Meaning: Gift given to us (by God)
Origin: Native Xhosa
97. Khayone
Meaning: God didn't make a sin by giving me her
Origin: Native Xhosa
98. Sumeya
Meaning: Never doubt God
Origin: Native Xhosa
99. Iviwe
Meaning: (Prayers have) been heard
Origin: Native Xhosa
100. Ntsika
Meaning: Pillar
Origin: Xhosa
101. Nande
Meaning: Increase
Origin: Xhosa
102. Nandile
Meaning: Increased
Origin: Xhosa
103. Nkazimulo
Meaning: Glory
Origin: Xhosa
104. Imange
Meaning: Stand by the Lord
Origin: Xhosa
105. Bungcwele
Meaning: Holiness
Origin: Xhosa
106. Iminathi
Meaning: (The Lord is) standing with us
Origin: Xhosa
107. Nolukholo
Meaning: Of faith
Origin: Xhosa
108. Buyiswa
Meaning: Brought back
Origin: Xhosa
109. Ndinani
Meaning: I am with you
Origin: Xhosa
110. Othalive
Meaning: One who hears the name of God
Origin: Xhosa