The role that higher education (provided by both public and private universities) play in the life of individuals and a nation cannot be overestimated. It could account for one living a fulfilled life or an unfulfilled one, no wonder both individuals and nations pay and sacrifice a lot to get the very best of education. This is particularly more important in this part of the world where the quality and standard of education are still poor in comparison to the developed nations where the standards are very high and resources are more readily available.
Nigeria, over the past couple of years, has experienced a spiraling drop in the quality of education in the public sector and under the government's funding and control, and as the situation became more hopeless the education sector first had to be liberalized and the private sector was called upon to invest in the sector and save the future of the nation. As of the last count, the country had more than 80 private universities alone operating full time and we will be looking at the best 20 of the bunch in this piece
Top Private Universities in Nigeria, What is Unique About Them & Vital Information To Know About Them
Here is a list of the universities and a detailed outline of some of the important bits of information there is to know about them (possibly for intending students and their parents):
1. Covenant University
Location: Ota, Ogun State
Fees: N800,000 on average (it can be more or less for some colleges and courses)
Founder/Owner: Living Faith Church aka Winner's Chapel
The year it was founded: 2002
This morning at #covenantuniversity stadium. pic.twitter.com/TjF5jJeOZR

— Covenant University (@CUHEBRON) September 1, 2018
The prestigious Covenant University has consistently been amongst the top 3 universities in Nigeria for several years now and nobody would be shocked to see it not only topping this list but topping that of all universities in the country. Over the years, the institution (though Church backed and deeply religious) has continued to churn out "market-ready" graduates in a country facing a general decline and shortage in its educational sector. Its research and journal publications are also recognized globally and it prides itself on raising leaders that can lift the country and continent out of its present woes – the school refers to it as "The Total Man Concept."
More so, the architecture of the institution and the facilities it provides are by far the best when compared to any private university in Nigeria. Some of these facilities include students and staff accommodations, a fully stocked library, and state the art sports complex that can't be rivaled by any institution in Nigeria as it has a FIFA standard football field, standard basketball, hockey, volleyball, tennis courts/fields, semi-olympic standard swimming pool, and indoor sports hall. There is also a school-owned Microfinance Bank (and space for several other commercial banks), and well equipped medical center, just to mention a few.
It is believed that the highly sophisticated nature of the facilities provided by Covenant University accounts for its high tuition, however, many have condemned its fee structure. Back in 2016, it made headlines as parents expressed their grievances towards the school's management.
2. Landmark University
Location: Omu-Aran, Kwara State
Fees: N500,000 on average
Founder/Owner: Living Faith Church aka Winner's Chapel
The Year it was Founded: 2011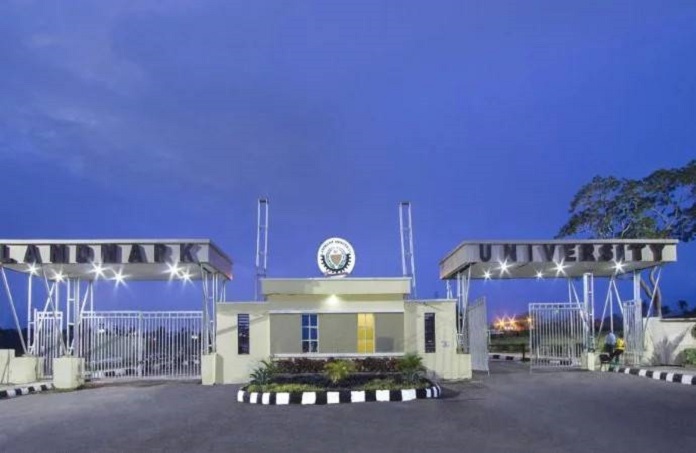 This institution is also owned by Winner's Chapel, and like the first, it is also one of the best private universities in Nigeria. It was born out of a vision given to the founder of the church – Bishop David Oyedepo, to raise a new generation that will "Break New Grounds" (as its motto says). It was established to become a catalyst for Agrarian Revolution in the country by raising graduates who would be able to use their skills and knowledge to bring about a paradigm shift in the country and help utilize all the abundant resources that God has blessed the country with.
Just like its sister institution, LMU also boasts of excellent learning facilities and infrastructures to make learning convenient for students and faculty. There are 8 halls of the residence shared equally between male and female students, and 24 hours electricity supply (a luxury in Nigeria). The quality of education delivered in this institution and its research and other publications are also of top quality which explains the high cost of tuition they charge.
3. Redeemers University
Location: Ede, Osun State
Fees: N600,000 on average
Founder/Owner: Redeemed Christian Church of God
The Year it was Founded: 2005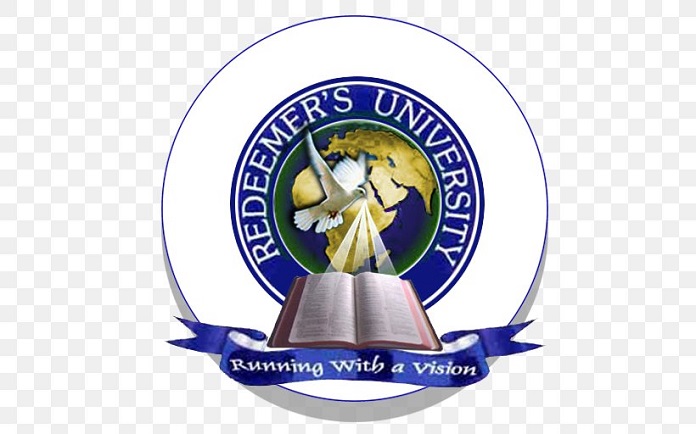 This is another faith-based/backed institution on the list which took off at its temporary site right within the Redemption Campground before moving to its permanent site in Ede Osun State. The faculties within the school have grown from their initial 3 to 8 and still have the capacity to grow.
The World Bank chose to partner with the school in 2013 to establish and fund the African Center for Genomics of Infectious Diseases (ACEGID) after winning a competition with about 15 very prestigious universities in West/Central Africa; this center has achieved quite a lot including accurately diagnosing the first case of Ebola both in Nigeria and Sierra-Leone during the outbreak in 2014, developed rapid testing kits for both Ebola and Lassa Fever capable of producing accurate results in 10 minutes, and several other medical feats.
With regards to the site, it is located, the institution has a very beautiful and well-laid-out campus in a nice and serene environment, conducive for learning. The commitment to excellence pervades the whole institution. One of the alumni of the institution is popular YouTube comedian, Mr. Macaroni (real name is Debo Adebayo) who graduated from the school in 2018, but didn't nearly do so as he was expelled from the school a couple of days before he graduated over a post that authorities say embarrassed the school – the case was later settled out of court before he graduated.
4. American University of Nigeria
Location: Yola, Adamawa
Fees: N1.85 to N2.66 million (tuition alone, other fees can be up to another N 1 million).
Founder/Owner : Abubakar Atiku
The Year it was founded: 2003
Having served as the Vice President of Nigeria in the President Olusegun Obasanjo administration between 1999 to 2007 – an Administration where the educational sector was plagued with more strikes than most, Atiku conceived the idea to establish a university in the early 2000s. However, not wanting the university to be just another school in Nigeria, he approached the American University in Washington DC and got their advice and approval, thereafter the ABTI American University of Nigeria – the very first in Africa, was registered and established after accreditation by the NUC.
This is the only institution offering an American-styled educational curriculum – which is much needed in a nation where the standard of education is dwindling. Parents who want the best education for their wards but are reluctant to send them abroad, usually send them to AUN.
However, prior to becoming a full-fledged university, the American University of Nigeria faced a lot of criticisms as many believed, Atiku took advantage of his position in government to build the school. It was even reported that he stole government funds to set up his school and with the extent the rumor spread, the first president the school had – Mr. David Huwilee quit his position as soon as Atiku left office.
5. Joseph Ayo Babalola University
Location: Ipo and Ikeji – Arakeji
Fees: N500,000 to N800,000
Founder/Owner: Christ Apostolic Church Worldwide
The Year it was Founded: 2006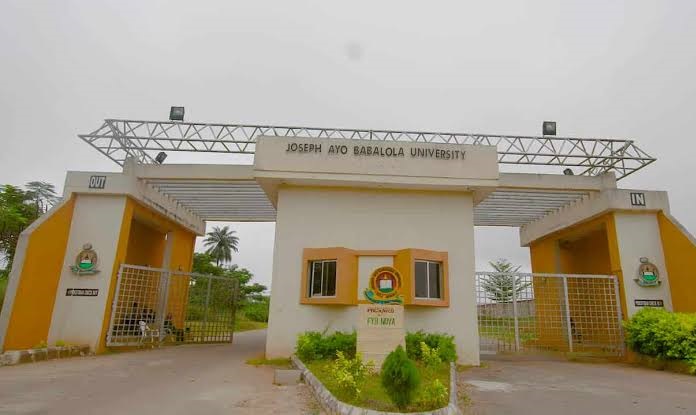 This school was founded based on very deep Christian doctrines and one that expects a high sense of moderation and decency between both male and female students since it is a fully residential institution. It was named after the first and highly revered spiritual head of the CAC Church – Apostle Ayo Babalola. The grounds of the institution also have great spiritual significance being one on which God told Apostle Babalola to slay the Ogobungo ogre sometime in 1928.
The institution is credited with being the first school in Nigeria that is committed to building the entrepreneurial capacity of its graduates in order the solve the pertinent employment problems in the country. The serene environment of the school provides students the perfect atmosphere for learning, both academically and spiritually.
6. Benson Idahosa University
Location: Benin City, Edo State
 Fees: N300,000 to N1.2 million
Founder/Owner: Arch Bishop Benson Idahosa / Church of God Mission International (CGMI)
The Year it was Founded: 2002
The founder of the Church of God Mission International, the late Arch Bishop Benson Idahosa got the vision to start this institution from God after successfully running other educational institutions from Nursery to Secondary school levels. Currently, there are 8 faculties within the school ranging from Law, Science, Engineering, Basic Medical, and Health Sciences, just to mention a few. The school has excellent sports facilities and they are without doubt one of the best private universities in Nigeria in terms of sports.
The school (probably recognizing the current economic reality in the country) allows students to pay their yearly fee in series of installments. It is also notable as the first and only school that is a member of the United States National Academy of Inventors in Africa – a testament to the creativity and ingenuity of the school's faculty.
7. Bowen University
Location: Iwo, Osun State
Fees: N800,000 to N1.2 million
Founder/Owner: The Nigerian Baptist Convention (NBC)
The Year it was Founded: 2001
This is also a faith-based University and is owned by the Nigerian Baptist Convention – a body with a rich history of providing excellent educational facilities all over Nigeria. It shares a 1,300-acre facility with the famous Baptist College in Iwo, and the place has been described as a beautiful environment conducive for learning.
The school also has the Bowen University Teaching Hospital (BUTH) in its fold (initially founded in the early 1900s, but transformed into a teaching hospital in 2009). This famed hospital has a 10,000 in-patient capacity as well as the capacity to cater to 50,000 out-patients. It also has both medicine residency and nursing training programs that are top-notch, with a staff capacity of about 800. More so, the school has a phenomenal E-learning platform that was put to good use during the Covid-19 pandemic in the country.
8. Caleb University
Location: Ota, Lagos State
Fees: N450,000 to N850,000
Founder/Owner : Dr. Oladega Adebogun
The Year it was Founded: 2008
The Caleb schools are synonymous with top-quality education in Nigeria as they have made a name as one of the best groups of schools in Nigeria covering from nursery to secondary school levels. The founder is a seasoned educationist who began his career in the public sector before founding his own schools. Due to popular demands by parents whose children have passed through the different levels of education in Caleb, the founder established the university to provide the same top-notch education to undergraduates in the country.
There are 5 colleges in the institution – Education, Pure and Applied Sciences, Arts, Social and Management Sciences, as well as Environmental Sciences and Management. The school also regularly publishes journals and research findings for the academic community.
9. Madonna University
Location: Okija, Anambra State
Fees: N220,000 to N 1.5 million (course dependent)
Founder/Owner: Rev. Fr. Prof. Paul Mathew Edeh
The Year it was Founded: 1999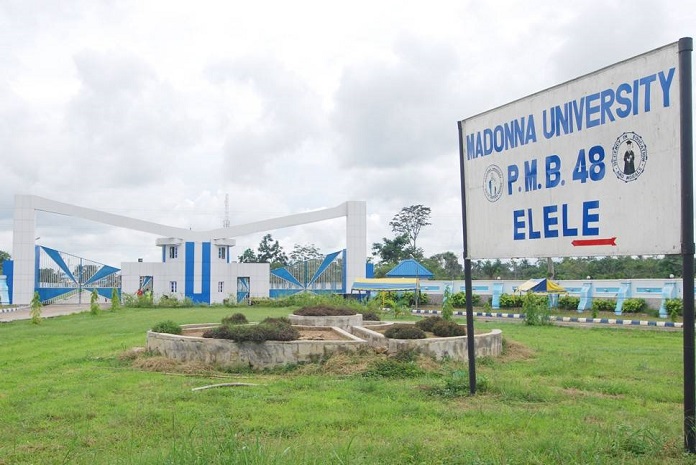 The institution prides itself as one of the best institutions in Nigeria, perhaps by virtue of it being one of the very first institutions granted the license to operate a private university by the NUC. The founder – Rev. Fr. Edeh is also known to have established the Our Savior Institute of Science and Technology in Enugu sometime in 1998.  More so, several years after the establishment of Madonna University in Okija, Anambra State, it was able to get its final approval for its operation from the National University Commission in 2004, and shortly after that, it moved to its permanent site in Elele, Rivers State.
The school has 8 Faculties – Law, Management, Science, Pharmacy, Engineering, etc, and 6 colleges including nursing science, public health, optometry, medicine and surgery, etc; all actually making it one of the best private schools with the richest curriculum in the country. Some notable alumni of the school include OAPs such as Nedu (Wazobia FM) and Tobechi Nneji aka Tobe Da Viva. It also has a penchant for producing models and beauty queens such as Anita Uwagbale and Ibife Alufohai.
10. Caritas University
Location: Amorji-Nike, Enugu State
Fees: N220,000 to N390,000
Founder/Owner: Rev. Fr. Prof. Emmanuel Paul Mathew Edeh / Congregation of Sisters of Jesus the Saviour
The year it was founded: 2005
The founder Prof. Edeh styled this as a Catholic denomination school after successfully establishing Madonna University. There are 5 faculties in the school and all offering a total of 23 different courses. The faculties are engineering, environmental sciences, management, and social sciences, and natural sciences.
The vision of the school is to provide outstanding educational opportunities to the teeming youths of the region and the nation at large. The founder also intended to rescue youths of the region from the total disregard for formal education and sliding moral values.
11. Afe Babalola University
Location: Ado-Ekiti, Ekiti State
Fees: N1,200,000 and above
Founder/Owner: Aare Afe Babalola
The Year it was Founded: 2009
This is one of the very few private institutions that began construction of magnificent structures within its permanent site before it was even accredited by the NUC. It is currently located on a 130 Hectares property at 1,500 feet above Sea level in Ado-Ekiti, Ekiti State.
Great attention is paid to academic excellence in this institution by the founder- Aare Ae Babalola who is a well-season administrator and educationist. The founder is also one of the best legal minds in the country who has personally trained more than 2,500 lawyers in Nigeria and some of whom are now Senior Advocates of Nigeria, Judges, and Magistrates.
The school is reputed to have a state-of-the-art Engineering Faculty – the largest in Africa, with high-tech equipment running into several billions of Naira. The academic quality of the institution is also top-notch with a rich library of published research and journals, as well as legal aids and materials as well.
12. Bells University of Technology
Location: Ota, Ogun State
Fees: N650,000 to N800,000
Founder/Owner: Chief Olusegun Obasanjo
The Year it was founded: 2004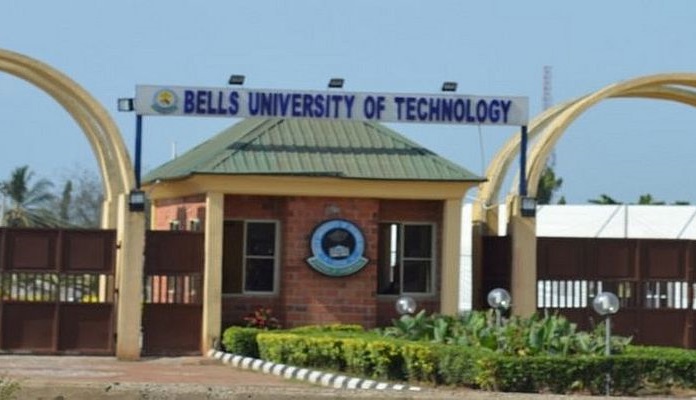 A year after the Academic Staff Union of Universities (ASUU) embarked on a 6 months strike demanding that the government of President Obasanjo honor the Federal Government's agreement with their union and properly fund university education in the country, the former president set up his own university which is now known as Bell Univesity of Technology (BUT). A task he reportedly carried out with his personal resources in order to do what both the FG and ASUU could not do for the nation – that is to provide excellent infrastructures for conducive learning. BUT is known to have kick-started its operations with 7 colleges and 35 departments, however, it would later restructure its colleges and merged them into 3 colleges in August 2016. These colleges include the College of Management Sciences, College of Natural & Applied Sciences, and College of Engineering & Environmental Sciences.
The school's infrastructure is another thing that sets it apart as it is a delight to the eyes – most of its structures were built with red clay bricks which is an uncommon sight in the country. More so, the quality of education in the school is top-notch and their annual lecture series is a must-attend event for many elites in Nigeria, where burning issues bedeviling the nation are frequently discussed.
Due to the harsh economic reality in the country, the school has made provision for the payment of its fees in tranches- with the first being 40% of the total, and 3 subsequent tranches of 20% each. This is a thoughtful gesture which the students and their parents or sponsors have appreciated.
13. Babcock University
Location: Ilishan-Remo, Ogun State
Fees: N400,000 to N1.8 million (meal plan inclusive)
Founder/Owner: Seventh-Day Adventist Church
The Year it was Founded: 1999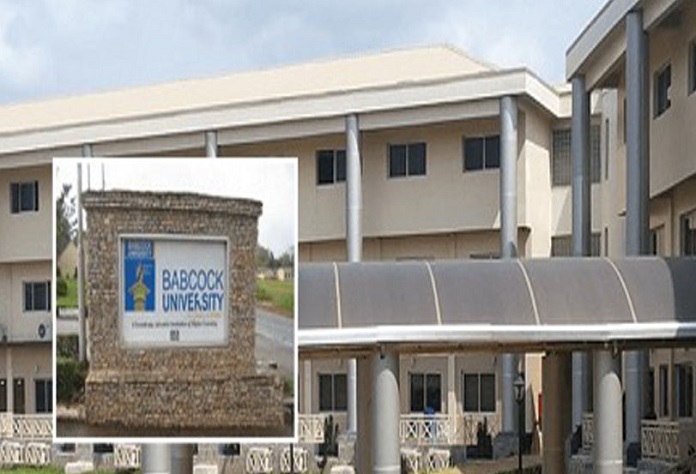 This prestigious school was named after an American missionary who pioneered the establishment of the Seventh-Day Adventist Church in Nigeria, David Babcock. It actually started in 1959 as the Adventist College of West Africa with a pioneering 7 students. It later changed its name to the Adventist Seminary of West Africa in 1975 before it finally settled for Babcock University.
The institution consists of 8 schools which are schools of – Social Sciences, Management Sciences, Computing, and Engineering Sciences, Law and Security Studies, Science & Technology, Education & Humanities, Nursing, and Public & Applied Health. It also has 2 colleges for Post Graduate Studies and Health & Medical Sciences.  Has a Ben Cason School of Medicine that has 4 departments – Medicine, Histology, Biochemistry, and Anatomy. Recognizable alumni include Debo Ogundoyin – a politician and current Speaker of the House of Representatives in Oyo State, the Nigerian music icon, Davido, and Nigerian actor, Olumide Owuro.
14. Ajayi Crowther University
Location: Oyo town, Oyo State
Fees: N200,000 and above
Founder/Owner: Supra Diocesan Board (West) of the Church of Nigeria (Anglican Communion)
The Year it was founded: 2005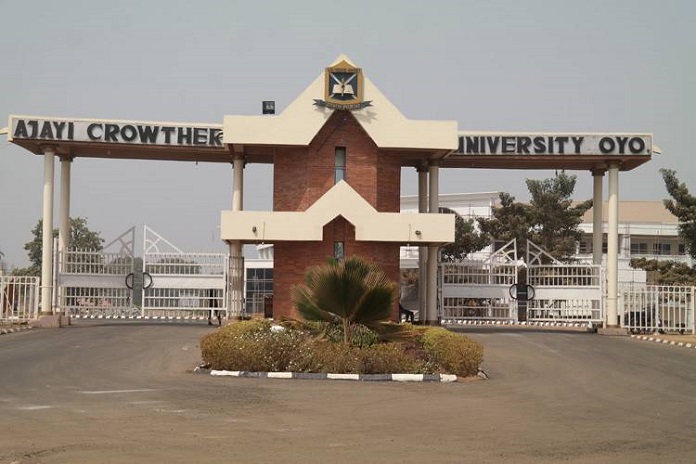 This is perhaps the institution with the longest and oldest roots with a great legacy in the education sector of Nigeria. The roots of this institution can be traced way back to the (now defunct) St. Andrew's College, Oyo, and the Christian Mission Society (CMS) Training School, Abeokuta, way back in the 1850s. The St. Andrew's College Old Boys Association (SACOBA) played a very important role in establishing this university today after it was taken over by the Nigerian Government for a very long time.
The present-day school has 7 Faculties spanning Engineering, Education, Law, Humanities, Management Sciences, Environmental Studies, etc. Its mission is to raise Godly intellectuals, which is further emphasized by its motto – Scientia Probitas (Knowledge with Probity). It offers pre-degree, part-time, and HND conversion programs, as well as Postgraduate studies.
15. Igbinedion University
Location: Okada town, Edo State
Fees: N750,000 to N3 million
Founder/Owner: Sir Gabriel Igbinedion
The Year it was Founded: 1999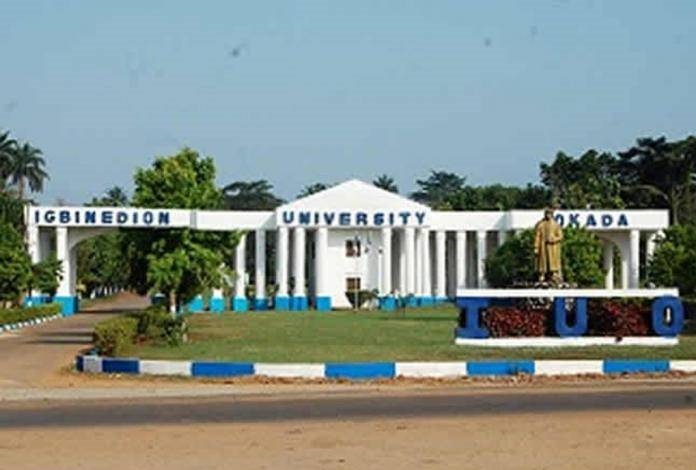 This is the very first private university that was registered in Nigeria and it was founded by renowned businessman and philanthropist, Sir Gabriel Igbinedion, who made the town of Okada famous all over Nigeria by sitting this citadel in it. The institution has a rich history of academic excellence as it was the very first private university to produce medical doctors as graduates, not only in Nigeria but the entire Sub-Saharan Africa region. It was also the very first private university to produce graduates that will obtain First Class at the Iberian Law School – a very competitive institution.
The school boasts to have produced tens of thousands of graduates since its establishment and currently has a student population of about 5,000. It currently has 7 colleges all offering different courses, while also strategically forming alliances with world-renowned educational centers such as Howard University in the USA (which it works with on teleconferencing and telemedicine), the University of Westminster in the UK, and quite a large number of others.
Igbinedion University also prides itself on producing some very influential personalities in Nigeria which include: a Nigerian politician and former Governor of Gombe State, Ibrahim Hassan Dankwamb, the former National Adviser on Niger Delta Affairs, Kingsley Kuku, and Dr. Damilola Sunday Olawuyi who is the Vice President, Nigerian Branch of the International Law Association
16. Crawford University
Location: Igbesa, Ogun State
Fees: N500,000 to N1 Million
Founder/Owner: Apostolic Faith Mission
The Year it was Founded: 2005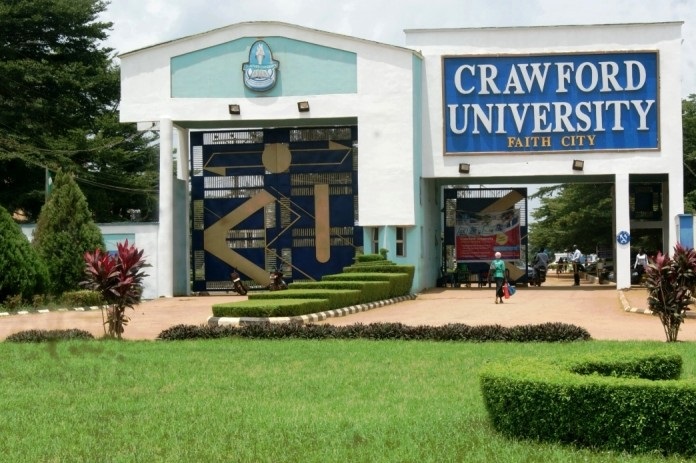 This institution is fast building a reputation as a scholar's delight as they have been churning out students that are industry ready for a very long time now. Its Geology department is fast establishing itself as one of the very best in Nigeria; it has been amongst the best 5 universities in the Nigerian Association of Petroleum Explorations (NAPE) Basin Evaluation Competition (BEC) for a number of years now.
It has 3 Colleges and 2 Schools and boasts of excellent facilities and infrastructures to aid research and learning amongst its students. Being nearly tucked away from the hustle and bustle cum distractions locating its campus within the city brings.
17. Crescent University
Location: Abeokuta, Ogun State
Fees: N700,000 to N1.2 million
Founder/Owner: Judge Bola A. Ajibola
The Year it was founded: 2005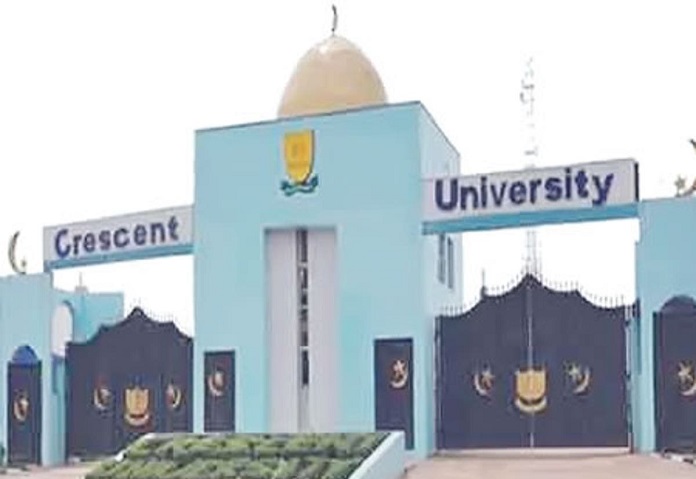 Crescent University was founded by one of the best legal minds in Nigeria and a one-time Minister of Justice and Attorney General of the Federation – Judge Bola .A. Ajibola. He worked alongside the Educational Board of the Islamic Mission for Africa (IMA) to establish the school in 2002  and after much deliberations, the university began its operations in December 2005.
It has 5 Colleges offering 14 courses covering a wide range of disciplines. It also has 4 Centers for Information and Communications Technology, Islamic Studies Development, Entrepreneurial Studies, etc.
The Bola Ajibola College of Law is a structured 5-year program that is split into 3 departments – Jurisprudence and International Law, Islamic, and Customary Law, and Commercial and Property Law; all intended to produce more brilliant legal minds for the next generation.
18. Godfrey Okoye University
Location: Enugu State
Fees: N450,000 to N800,000
Founder/Owner: Catholic Diocese of Enugu
The Year it was Founded: 2009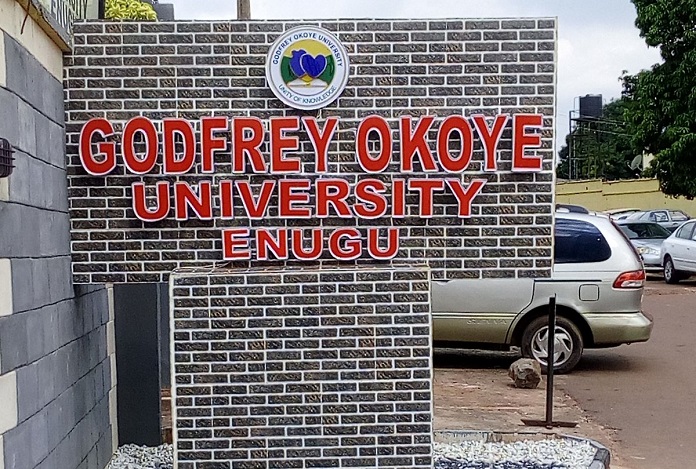 Godfrey Okoye University is the first university that belongs to a Catholic Diocese in Africa and it took the dedication and hardworking of some eminent personalities to get it done. It began its operations with about 100 students at inception but that number has grown significantly over the years. In 2014, the radio station for the Mass Communications department was commissioned and it operates on the 106.9 FM band and is called GO Uni radio.
The school has affiliations with several recognized institutions and partners both locally and internationally such as BASF (Germany), Birmingham City University, Cold Springs Harbor Laboratory in New York, the Medical University of Innsbruck in Austria, and several others too numerous to mention. It has 5 faculties altogether offering 46 different courses at the undergraduate level alone.
19. Elizade University
Location: Ilara-Mokin, Ondo State
Fees: N800,000 and above
Founder/Owner: Sir Michael Ade Ojo
The Year it was Founded: 2012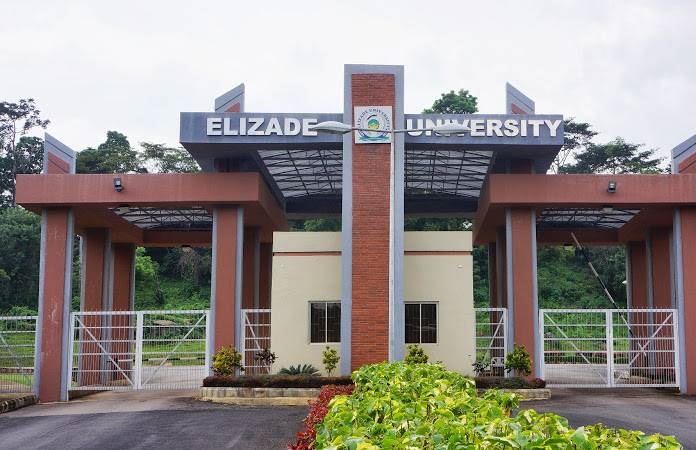 The prestigious Elizade  University was set up by one of Nigeria's most industries sons and business mogul, Sir Michael Ade Ojo, and it was conceived not only to be a place where top-notch knowledge is imparted into the students but also as a place where people from different background and status would mingle easily and network for the future. The structures in the school are one of the best amongst private universities in Nigeria.
Currently, the school has 5 faculties- Engineering, Humanities, Law, Basic and Applied Sciences, and Social and Management Sciences, and all of them offer a total of 24 different courses, with more being added annually. The founder of the institution is also a philanthropist who has two scholarship programmers – Founder's Golf Scholarship Award and the Pro-Chancellor Stairs Climbing Scholarship award, running currently.
20. Pan-Atlantic University
Location: Lekki, Lagos State
Fees: N2.2 Million to N2.8 Million
Founder/Owner: Henry O. Ajumogobia (Chairman)
The Year it was Founded: 2009
This institution actually began as the prestigious Lagos Business School (LBS) in 1991, where the creme-de-la-crème in the society – or those aspiring to be, go to acquire their education in business ethics. In 2002 the Federal Government approved the owners' application for the establishment of a university and Pan-African University was born, and naturally, the LBS became its first school.
In 2011, the University held its first Global Entrepreneurship Week (GEW) and it was well attended especially by those desiring to start their own business. The school also provides the SME toolkit to SMEs in Nigeria which enables them to have access to vital training and Business Management Information to help grow their business; this is a collaboration between the school's EDC and the SME department of the International Finance Corporation (IFC). The school also once had former British Prime Minister, James Cameron, speak at its campus. The name was changed to Pan-Atlantic University in 2013, to avoid confusing it with an institution with the former name operated by the African Union.
Which Universities Are The Cheapest Private Universities in Nigeria?
Although private universities in Nigeria are known for charging exorbitant amounts which run into millions of naira as tuition fees, there is a handful that still charges less for tuition. Here is a list of some of the cheapest private universities that can be found in Nigeria:
Oduduwa University Ipetumodu, Osun State
Obong University, Obong Ntak, Akwa Ibom State
Al-Hikmah University, Ilorin, Kwara State
Lead City University,Oduduwa Road, Ibadan
Rhema University, Aba, Abia State
Fountain University, Oke-Osun, Osogbo, Osun State
Ajayi Crowther University – Oyo-town, Oyo State
Caritas University, Amoji-Nike, Enugu State
Madonna University, Okija, Anambra State
Babcock University, Ilishan-Remo, Ogun State