There's no denying that Afrikaans music has improved dramatically over the last two decades. Initially, the Afrikaan language was associated with South African apartheid and "whiteness." However, as more South Africans embrace diversity in the music industry, thanks to the best Afrikaans songs and music videos of all time, the industry seems to have experienced major growth.
In recent times, there have been more collaborations and the willingness to appreciate and acknowledge good music in spite of the language in which it is rendered. Here are 25 of the best Afrikaans songs and music videos of all time to watch out for.
Rap Afrikaans songs
Even though there is a presumed bias against rappers who use the Afrikaans language, several of these rappers have worked hard to break down this stereotype and belief as they are beginning to make it big while churning out songs that are universally loved. We explore some of the best Afrikaans songs and music videos of all time, especially in the rap industry.
1. Dames
Artist: Biggy
Date of release: 2019
Producer: Adrian Entwhistle (Composer)
Others: Album – Big Bigger Biggy
This song deserves to be one of the best Afrikaans songs and music videos of all time for several reasons. With this lovely tune Dames, Biggy has joined foreign hitmakers like Post Malone, Ed Sheeran, and Sam Smith in claiming a spot on Spotify's flagship playlist Top Singles South Africa (which spotlights South Africa's top 50 hits of the moment).
Biggy who has been said to look like a slim version of Eminem is a clean-cut rapper who came into the limelight after his song- Dames went viral. There are so many cool things about this song including a very catchy rap verse "Dames sê my wat jou name is/my name is Adrianus" which translates to (ladies tell me what your name is, my name is Adrianus)
The song tells of Biggy's luck and then bad luck with the girls he invites home. He narrates how he is dumped when she discovers he still lives with his parents or when a girl hears he's a popular rapper, but when he takes her on a date, a boyfriend punches his lights out.
Biggy also shared that he is thrilled about how popular the song is as it changed his life. The song hit 1 million views on YouTube just a few weeks after its release. The most popular part of the song "Dames sé my way you naam is, my name is Adriaanus", has since inspired a number of interesting memes, and gifs.
2. Cooler as Ekke
Artist: Jack Parow
Date of release: 2009
Producer: Justin De Nobrega
Others: Album – Jack Parow
Jack Parow's Hip-Hop/Rap smash song was released in 2009, and by June 2015, it had surpassed three million views on YouTube. On YouTube, the song currently has 4,450,570 views and is still going strong which is why it deserves a place on the list of the best Afrikaans songs and music videos of all time. Jack Parow is a well-known Afrikaans rapper from Bellville, Western Cape, South Africa.
The rapper, who began rapping for a burger and a beer over 13 years ago, is also recognized for his collaboration with Die Heuwels Fantasies on the song "Die Vraaqstuk," which he also performed at the 2009 Oppikoppi Music Festival. Jack Parow's debut hit, "Cooler as eke," has become his most recognizable song, receiving a lot of exposure on 3fm, the Dutch national radio station.
Speaking about the video, Jack shared that he didn't expect the video to be a big deal, they just spent R2000 on a video hoping that someone would one day watch and it just went viral. He has also shared that he feels honored and grateful for the opportunity to showcase his talent and language to the world.
The song has given him the opportunity to tour the world and he is thrilled to be performing in sold-out shows to people who barely understand what he is saying but sing along to his songs anyway.
3. Cookie Thumper
Artist: Die Antwoord
Date of release: 2014
Producer: ZEF Filmz  VICE
Others: Album – Donker Mag
On YouTube, the rap hit song "Cookie Thumper," which was released in 2014, has a remarkable 35,700,991 views and counting. Die Antwoord (Afrikaans for "The answer"), a well-known South African rap-rave group, has been sending shockwaves through mainstream and social media.
Die Antwoord was formed in 2008 in Cape Town by rappers Yolandi Visser, Ninja, and God (previously known as DJ Hi-Tek). The image of the group is based on a South African counterculture movement known as Zef.
The song "Cookie Thumper" is definitely not one for the kids. Urban dictionary has varying definitions for the word "Cookie Thumper" itself ranging from the penis to a male who does anal and then a guy who goes for younger girls. In all, this song is definitely not the regular but it hasn't made it less popular. The video was directed by Ninja- a lead vocalist in the group.
The clip finds Yo-landi another member of the group portraying a rebellious schoolgirl in a strange relationship with a freshly released drug dealer. The message in the overall video is unclear and the unconventionality of the video might be why it is so popular.
4. Kaapenaar
Artist: Mr. Heinz featuring Cream Machine
Date of release: 2022
Producer: Shaney Jay and Illrow
Others: Album – The Republic Of Ghamstad
The song Kaapenaar has received mostly positive feedback since its release early this year. The song currently has 48k views on YouTube which is definitely a good start. According to Mr. Heinz, Kaapenaar was a concept he came up with because he wanted a work that was both original and local.
After writing the chorus he knew he needed an Afrikaanse artist on it and none other than Marvin van Wyk aka Cream Machine. The song was produced by Shaney Jay while Illrow did the mix and master.
Kaapenaar deserves a place on the list of best Afrikaans songs and music videos of all time as it is peppered with catchy Afrikaans wordplay with an upbeat tempo. This uniqueness and originality have been described as "unheard of before by Afrikaans rap lovers". The music video which was also released in 2022 featured guest appearances by Plaasnaar, Mary Jo, and Badass Naz.
The talented rapper has consistently been producing musical content since last year with top local artists despite the adverse effect of the Covid-19 pandemic on the industry.  Mr. Heinz Riaan Leonardo Scholtz who is also known as Mr. Heinz CPT is from Bishop Lavis, Cape Town. He grew up in a community oozing with negative connotations but worked very hard to break out.
According to him, he used to be very naughty but is grateful that he got a second chance after he turned a new leaf. He knew from a young age that he had what it takes to make it in the music industry and he worked to harness his skills. Moreover, his affiliation to the 'GEN Y' entity has seen him grow as an individual with more than 8 years in the music industry.
5. Ben Ten
Artist: Early B
Date of release: 2018
Producer: Unknown
Others: Album – Aangename Kennis
The Port Elizabeth-born rapper Early B became a favorite of the people after the release of his debut album- Aangename Kennis in 2018. He rose fast to become one of the most popular faces in the Afrikaans music industry which is one of the reasons why he is one of the best Afrikaans songs and music videos of all time. Ben 10 is one of Early B's earliest singles.
In the song, he tells the story of when his girlfriend moved to Johannesburg without telling him, and when he visits her at home, her mother tries to a make move on him. The song which went viral has more than 3.6 million views on YouTube as of June 2022. Most of Early B's songs are based on community-based themes (drugs and domestic abuse) which is why they are so relatable.
The well-known artist began recording his music in his bedroom during the first 10 years of his career. He rose to fame after he secured a record deal with Universal Music. The success of his musical career has been attributed to his relatable and humorous lyrics.
According to some of his fans, they love him because he has stayed true to himself because most artists don't get the recognition they deserve because they do not sound "American". The talented rapper has bagged two Ghoema Awards.
Afrikaans Gospel Songs
South Africans are very keen on religion and praising God. The gospel music industry is a big one with lots of followership from all around the world. Both speakers and non-speakers of Afrikaans are lovers of Afrikaans gospel songs.
6. Die Seën (The Blessing)
Artist: Riana Nel and Retief Burger
Date of release: 2020
Producer: Unknown
Others: Nil
UITEINDELIK KAN EK DIE SEËN MET JULLE DEEL!
GOD IS GOED VIR SY KINDERS!
Seën SUID AFRIKA
Seën JOU gesin en JOU familie en JOU Kinders en HUL kinders in JESUS se Naam! AMEN AMEN AMEN AMEN https://t.co/8qYSLh5QoO pic.twitter.com/auCEPUm0Tk

— RIANA NEL (@ririnel) August 14, 2020
This highly spiritual song is one of the most popular Afrikaans gospel songs which is why it is one of the best Afrikaans songs and music videos of all time. The song was recorded by Riana Nel (a Namibian singer) and Retief Burger (a South African preacher, teacher, and singer) who are both very talented.
Like most gospel songs, the song is an adaptation or an atmospheric version of Kari Jobe's "The Blessing". This particular version though is done in South Africa titled "Die Seën". It was released on the 13th of August 2020 alongside the official visuals for the song.
Lovers of the song claim that it resonates with both speakers and non-speakers of the Afrikaans language. The song is really doing well across several digital platforms. Despite the airplay the song has enjoyed, Retief Burger has refused to be swayed into doing music full time. He continues to answer his calling as a teacher of the Word. He has authored several books, produced various ministerial podcasts, and serves as a senior pastor at Every Nation Church in Pretoria.
Riana Nel on the other hand is a well-known Namibian singer and songwriter. Her peculiar song style – which includes elements of pop and country- is one of the reasons why she stands out. Some of her musical albums include "Someone with Skin", "Oopmond", "The Cure", and "Breathe".
She has won several awards including a SAMA, Ghoema, Huisgenoot tempo, and a Crescendo Award in the year 2000. Of all of her released albums, "Die Moeite Werd" appealed more to the secular market and brought her into the limelight. The album continues to top the charts in South African Music and has reached platinum status.
7. God Sorg Vir Jou (God Cares for You)
Composer/Lyricist: Puleng March
Artist: Joyous Celebration
Date of release: 2017
Producer: Unknown
Others: Album- Marching On
This is very inspirational gospel music by one of the most well-known gospel acts in the country. It definitely deserves a place on the list of best Afrikaans songs and music videos of all time. The song was composed and written by Puleng March but sung by the group known as "Joyous Celebration". Puleng used to be a singer in the group before she started her solo career.
Puleng who was born into a Christian home grew up with a flair for music. She moved to Johannesburg in 2001 to pursue her musical career and started as a backup singer. Her considerable talent soon saw her backing up for some of South Africa's leading gospel singers including the late Lundi Tyamara, Ntando Bangane, and Sfiso Ncwane Kholeka Dubula. She has shared the stage with Gospel Legend Kirk Franklin and renowned preacher T.D Jakes.
In 2011, she was offered to play the Lion King's leading role in Singapore. Some of her recognitions include two Metro FM awards for the best female vocalist and the best newcomer. She also received a nomination at the 11th MTN South Africa Music Awards. On the 29th of August 2018, Puleng released her gospel album titled Marching On.
8. Roep Sy Naam (Call His Name)
Artist: Jonathan Rubain
Date of release: 2018
Producer: Unknown
Others: Nil
Jonathan Rubain is a talented musician who has managed to capture the attention of both Gospel and Jazz audiences at sold-out concerts all over the country. The handsome musician is well-loved for his music and his commitment to his community. His song, Roep Sy Naam (Call His Name) is one of his most powerful songs with over two million views on YouTube.
The Hanover Park-born musician has organized several sold-out shows in his town of birth. In 2019, he hosted his very own concert at Grand Arena as a solo artist. The show is his biggest stage production to date.
Some of his musical recognition and achievements include the 2016 Best Male Artist Award at the Victory Gospel Music Awards. Jonathan hosted and organized a number of shows in Hanover Park, such as the Hanover Park Jazz Festival. He produced a local version of Hanover Park's Got Talent and has reportedly sold over 10,000 copies of his first album and DVD.
Jonathan's love for music has given him the opportunity to travel to perform all around the world including the US, Norway, France, Malaysia, Zimbabwe, and South Africa.
9. In Verwondering (In Awe)
Artists: Louis Brittz, Retief Burger, Neil Büchner & Helmut Meijer
Date of release: 2012
Producer: Merchant Music
Others: Album- In Verwondering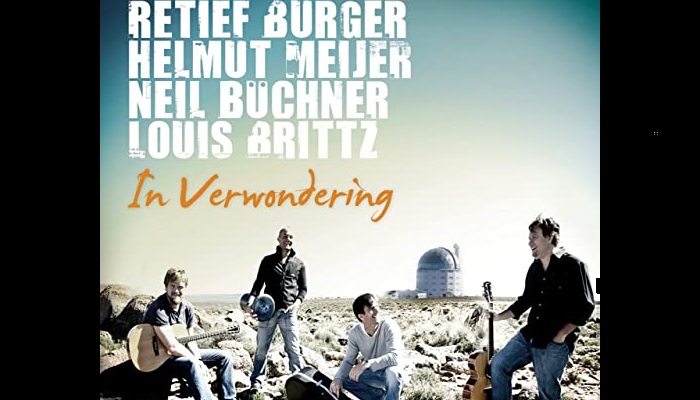 This powerful worship song extols the supremacy of God. The song is about how every human being on earth and in heaven is singing in awe about His wonderful works. It is definitely a song about being deeply in love with God. The song is the first track on the group's album which was released by Merchant Music on the 18th of June 2012.
The title of the album is also In Verwondering and the album consists of 12 other tracks which did really well. The artists Retief Burger, Louis Brittz, Neil Büchner & Helmut Meijer have an incredible story. The four musicians with their guitars and a camera crew took to the beautiful town of Sutherland in the Karoo in search of answers about the intimate presence of God and they discovered more than they could ever imagine.
The aftermath was these 12 God-inspired songs which they wrote in 3 days. They also have a documentary on DVD that captured their amazing journey. For this album, the group won the 2012 "Best Afrikaans Gospel Album" at the Crown Gospel Awards which was held in Durban.
10. Jesus is My Saviour
Artist: Patrick Duncan
Date of release: 2012.
Producer: Unknown
Others: Live Performance
This song is an adaptation of the classic hymn of the same name. While some parts of the song were in English, the other part was in Afrikaans language and this part is what resonates more with South Africans. The song was performed live and posted on YouTube and other social media sites where it has garnered thousands of views. This is one of Duncan's most popular songs and is definitely one of the best Afrikaans Songs and Music Videos of all time.
Patrick Duncan who was born in Kliptown, Johannesburg South Africa has been dubbed one of the best vocalists in the South African gospel scene. His musical gift became evident from a tender age as he sang and began to gain prominence in his church and community.
Asides from his very robust musical career, Duncan is also a minister of the Gospel. He graduated from Rhema Bible Training School in 1998. He and his beautiful wife Bridget whom he married in 1999 were both ordained as Pastors at Mt.Carmel Ministries International in the year 2000.
After the release of his debut album titled "On my own" in 1999. In 2002, he released a second album titled "Unconditional". He joined the incomparable Joyous Celebration in 2006 which gave him a bigger platform. Patrick Duncan won a SAMA in 2011 for "Best Urban Gospel Album" for "Worship in Colour". He was also nominated at the Crown Gospel Music Awards for the "Best Contemporary Album" category. Patrick Duncan is currently a Senior Pastor of MCMI Discovery Church.
11. Moya Wami (My Soul)
Artist: Patrick Duncan
Date of release: 2013
Producer: Unknown
Others: Album- The Best of South African Gospel, Vol. 3.
This is another power-packed song by Patrick Duncan. The song is quite short but very beautiful which is why it is one of the best Afrikaans Songs and Music Videos of all time. It is in Zulu, Afrikaans, and English. Duncan released his Live DVD & CD in February 2013.
He has shared the stage with some great gospel music artists including Fred Hammond, Kirk Franklin, Israel Houghton, and Donnie Mc Clurkin.
12. Lekker Smakie (Sweet Taste)
Artist: Charisma Hanekam (Joyous Celebration)
Date of release: 2013
Producer: Unknown
Others: Live Performance
The song was written and sang by Charisma Hanekam for the Joyous Celebration group. The bulk of the song was written in Afrikaans and a small part in Zulu. The beautiful song was recorded live.
Charisma Hanekam was born in Cape Town, South Africa. She is a composer, recording artist, songwriter, vocalist, and most importantly a song minister of the gospel. Her Gospel debut Album titled "My Journey" was released through Lindelani Mkhize Entertainment (LME) in the year 2010.
The album's sound is influenced by the rich diverse South African cultures as the music was written in several South African Languages (Afrikaans, Zulu, Sotho, and English). Just like her name, Charisma has an inviting, energetic, loving, and charismatic persona. She refers to herself as a strong woman rooted in the word of God.
From her lyrics and songs, one can tell that she is set apart from other gospel musicians, because of the depth and her level of reverence for God. As she says, she is not an entertainer, but a worshiper and a minister of God. Charisma is a SAMA award nominee and has featured on various gospel groups and albums, including Kunjalo, New Birth, Neville D, and Joyous Celebration.
Afrikaans Love Songs
In South Africa's post-apartheid era, several people including musicians now have the freedom to express themselves in their chosen language. There are several Afrikaans love songs that people have found irresistible, here are a few:
13. Mal Oor Jou
Artist: Tarryn Lamb
Date of release: 2018
Producer: Johan Oberholzer
Others: Album- Mal Oor Jou
Tarryn Lamb's debut solo album, "Mal Oor Jou," contains the hit song "Mal Oor Jou," which was released in 2018 after which it won three Ghoema Music Awards. The song, which was released on August 10, 2018, received 1,646,638 views on YouTube in less than a year and has currently grown to 3.6 million views. the song is definitely one of the best Afrikaans songs and music videos of all time.
Tarryn Lamb is a Cape Town-born South African actor, pop singer, and songwriter who is best known for her work with the band "BlackByrd" as their main singer. She is one of the most celebrated singer-songwriters in South Africa with multiple award-winning hit singles. She sings majorly in English & Afrikaans in varying genres including pop, R&B, adult contemporary, country, and dance.
Tarryn is a born performer which is why she has gravitated towards the TV. She is the co-presenter of "Maak My Famous" a hit series on kykNET. She has also appeared in top-rated TV shows like Suidooster and Binnelanders, she also shot a new MNet series that premiered in late 2021.
Some of her awards and recognitions include two SAMA nominations (South African Music Awards) for her work with Blackbyrd, four Ghoema Awards – Album of the Year, Female Artist of the Year, Best Contemporary Album of the Year, and Song of the Year all for the year 2019. She also won a SAFTA award for Best Supporting Actress in a TV Soap.
14. Dans Dans Dans
Artist: Jack Parow ft. Francois van Coke
Date of release: 2010
Producer: HAEZER and Justin de Nobrega
Others: Album – Nag Van Die Lang Pette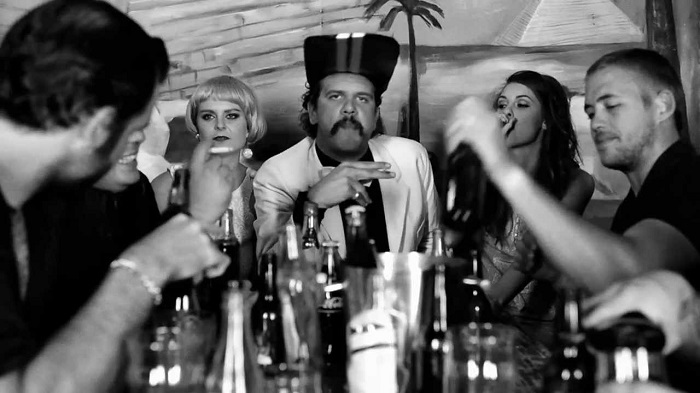 This hit song by Jack Parow, featuring Fokofpolisiekar vocalist Francois van Coke, was included on Jack Parow's self-titled studio album in 2010, and it has received 1,973,630 views on YouTube to date. "Dans, Dans, Dans," which translates to "Dance, Dance, Dance," is one of South Africa's most popular Afrikaans songs today.
The song "Dans, Dans, Dans," which was released shortly after Jack Parow's hugely successful first track "Cooler as eke," has gotten positive feedback from Afrikaans music fans. He has since gone ahead to release 4 studio albums and toured around the world. In 2015, he released a biography, Die Ou Met die Snor by die Bar, which was authored by a local artist named Theunis Engelbrecht.
15. Ek Sal Jou Nooit Vergeet Nie
Artist: Virginia Lee
Date of release: 2018
Producer: Unknown
Others: Album- Vaarwel My Lief, Ek sal Jou Nooit Vergeet Nie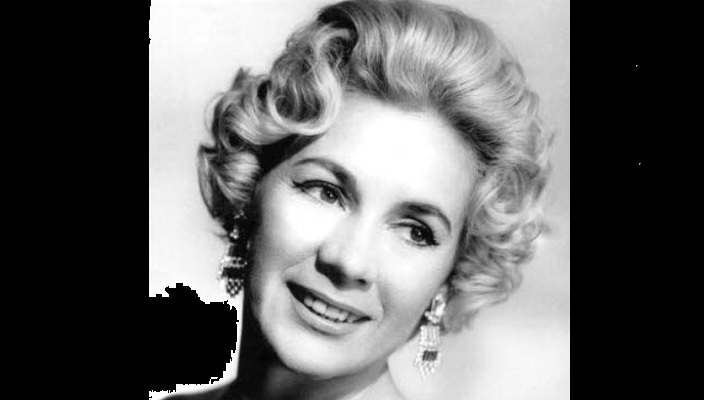 Virginia Lee has been called many names especially the Girl with the Golden Voice and South Africa's Queen of Song amongst others. The talented singer deserves every accolade she has received especially looking at how long her musical legacy has outlived her. She was South Africa's best-selling female artist in the late 50s, 60s, and early 70s and was the first South African female vocalist to receive a gold disc, for a million sales for her hit song "Goodbye My Love".
Born in Port Elizabeth in 1927, Virginia grew up and schooled at Port Elizabeth. The beautiful singer led her life and achieved success. She had a robust musical career which was sadly cut off after she was diagnosed with breast cancer in 1987. According to the doctor's report, cancer had already progressed to the terminal stage and there was nothing to do to help her. Her failing health made her withdraw from society before her death on the 7th of January 1990 aged 63. 
She had more than 800 songs recorded and some of them have been released after her death. In the year 2008, Gallo Record Company released a series of commemorative CDs while some were also released in 2018. The beautiful love song "Ek sal Jou Nooit Vergeet Nie" was released again in 2018.
16. Toe My Hart
Artist: Lianie May & Jay
Date of release: 2009
Producer: Arnold Coleske
Others:

Album – Boeremeisie
The song "Toe Stop My Hart" is from the album "Boeremeisie," which was released in 2009. "Toe Stop My Hart," one of the most popular Afrikaanse songs, has received 2,113,359 views on YouTube and is constantly growing.
Lianie May's Afrikaans music career began in 2007 with the release of her debut album "Vergeet My Nie" (Forget Me Not). Together with renowned Afrikaans musician Jay du Plessis, they developed "Toe Stop My Hart" one of the most popular Afrikaans songs in recent memory.
17. Kaptein
Artist: Kurt Darren
Date of release: 2008
Producer: Sony Music Entertainment Africa
Others: Album- Uit die diepte van my hart
This Afrikaans pop song can be found on the album "Uit die diepte van my hart," which was released in 2008. The song got a lot of exposure on South African FM stations and hit half a million views on YouTube.
Kurt Darren rocketed to fame after recording the number one hit "Meisie Meisie," which was quickly followed by a string of additional songs such as "Loslappie," "Sê Net Ja," and "Hemel Op Tafelberg."
18. Lief vir Jou
Artist: Juanita du Plessis
Date of release: 2015
Producer: Pilane Guffy
Songwriters: Darren Kurt, Kgosinkwe Theo, and Pilane Guffy
Others: Album – Toe Staan Die Wêreld Stil
The song Lief vir Jou which literally means 'I love you so much is one of the most loved Afrikaans love songs. From the beautiful lyrics, beautiful synergy, and voice. There's a lot to like about the song which has close to 900k views on YouTube.
Juanita du Plessis is a famous South African singer, born on the 26th of April 1972 in Windhoek, South West Africa. She became popular for her big hit "Ska-Rumba" and has gone ahead to build a long-lasting musical career.
From the very beginning of her career, it was obvious that Juanita possessed something special. She won 3 Country Music Association (CMA) of Namibia awards straight out from her 1998 debut album. Since then, she has remained a darling of both local music festivals and Afrikaans radio all across South Africa. She has reportedly sold more than 3 million copies of her album since her career began. She has several chart-topping songs and platinum albums.
In 2010 she won a SAMA award for Best Afrikaans DVD for her tenth Annual Platinum Hits. The DVD contains her most celebrated and successful hits over the first ten years of her musical career.
Old Afrikaans Songs
19. Redgebed
Artist: Steve Hofmeyr
Date of release: 2017
Producer: Unknown
Others: Album – Skree
The album "Skree" included the hit Afrikaans song "Redgebed," which was published in 2017. The song is a massive hit, with 383,367 views on YouTube. Steve Hofmeyr, the smash song's writer, and composer is undoubtedly South Africa's most successful musician.
Steve has shown himself as a powerful actor and prolific vocalist since his humble beginnings as an actor in the popular TV drama "Agter Elke Man," then "Egoli," and finally his TV show "Dis Hoe Dit Is Met Steve," (aired on Kyk Net).
20. Marilyn Monroe
Artist: Elizma Theron
Date of release: 2018
Producer: Sony Music Entertainment
Others: Album – Hierdie Hart Brand Liefde
This song is from the album "Hierdie Hart Barand Liefde," which was released in 2018. The song got a lot of airplay on South African radio and television stations and shaped up to be a big smash. It was one of the year's finest Afrikaans songs. Elizma Theron is a well-known actress as well as a singer of Afrikaans songs.
21. My Lief
Artist: Janie Bay Ft. Majozi & Early B
Date of release: 2021
Producer: Unknown
Others: Album- Prisma
Janie Bay sang "My Lief," a powerful electro-pop collaboration with Majozi and Early B that's a sugary homage to the lasting strength of commitment in the face of adversity. It's not her first time working with Early B – the two collaborated on "Die Heelal" for In Die Sitkamer – but it was the first time she's paired up with Majozi, and it's a duo-lingo match made in heaven.
For the most part, silky Afrikaans lyricism takes center stage, supported by a thudding pace and a sparse synth melody. Majozi comes in for a quick English equivalent verse before Early B adds some slick verses to give the otherwise safe-zone track a little edge.
According to Janie Bay who enjoys writing songs about love, the message of 'My Lief' is honest and simple: as relationships aren't perfect and sometimes things can get hectic, one should remember that through true partnership and commitment one can go through thick and thin coming out strong. While she was writing the track, she realized that the song had the potential to be a perfect collaboration song which was how Majozi and Early B came to feature in it.
The video was shot by the talented videographer Damiane van Reenen and was filmed on location in Hermon in the Western Cape. The simplicity of the concept and setting added its own touch to the overall song which has close to 500k views on YouTube.
Inspirational Afrikaans Songs
22. De La Rey
Artist: Bok Van Blerk
Date of release: 2006
Producer: Johan Vorster
Others: Album- De la Rey
This song has been described as one of the most inspirational Afrikaans songs but what it inspires in various individuals is a different thing entirely. This talented musician started out his career in construction where he worked for seven years. His passion for music made him venture into singing in 2005.
Bok van Blerk whose real name is Louis Andreas principally sings in Afrikaans. His rendition of "De la Rey" by Sean Else and Johan Vorster changed the trajectory of his career and made him famous in 2006.
The song is based on the story of an Afrikaner Boer war general, Koos de la Rey. The general opposed the war with the British because he did not believe the Afrikaner republics could come out victorious. But once the war began de la Rey totally threw himself into the fight and played a heroic role in the British defeat at Magersfontein.
After the song went viral, it birthed controversies all over South Africa. The sensational song quickly became an anthem for young whites in South Africa who claim to be tired of being made to feel guilty about the apartheid past. The song, took the pubs and rugby matches by storm where Afrikaners enthusiastically belt it out with many standing with a hand over their heart singing like it was a national anthem.
While several people believe that the popularity of the song is a beginning of a reassertion of Afrikaner identity from the ashes of apartheid. Some believe it is an attempt to rebrand Afrikaners from oppressors to victims by looking back on their suffering at the hands of the British as an analogy for the perceived injustices of their present life under black rule. The song has more than 2.4 million views on YouTube.
Bok van Blerk on the other hand has reiterated that he is just singing to celebrate his Afrikaans heritage and this song is a stand against historic guilt. He emphasized that young Afrikaners are tired of having the apartheid guilt trip shoved down their throats and this is one of the songs that makes them proud of their heritage.
23. Afrikanerhart
Artist: Bok Van Blerk
Date of release: 2009
Producer: Sean Else, Johan Vorster
Others: Album – Afrikanerhart
For close to two decades, Bok Van Blerk has had a successful musical career. He is well-loved by his fans and has several well-loved songs from his seven albums. Another of his well-received songs is "Afrikanerhart" which is from his second album with the same title. "Afrikanerhart," has over 1. 4 million views on YouTube. The song was released on July 27, 2009, under the Mozi Records label.
Considering the controversies that trailed his first album, especially the song 'De la Rey', Van Blerk was forced to publish a disclaimer on his second album that Afrikanerhart is not a song that calls for any form of uprising or revolution. He claims that the songs on the album come from the musical 'Ons vir Jou', and all that people should always remember is that the Afrikaners also shed blood while building South Africa. He encouraged people to respect all cultures and their history so as to make their country stronger.
24. Hemel op die Platteland
Artist: Fokofpolisiekar
Date of release: 2009
Producer: Unknown
Others: Album – Forgive Them For They Know Not What They Do
Hemel op die Platteland can be literally translated to mean "Heaven in the countryside". The song made history when it became the first Afrikaans song to be playlisted officially on 5FM which is one of South Africa's English national radio stations so it is no surprise that it is one of the best Afrikaans songs and music videos of all time. Fokofpolisiekar has performed at various venues throughout South Africa and in October 2005 they toured the United Kingdom.
They are an Afrikaans alternative rock band from Bellville, Cape Town, South Africa. They are also referred to as Polisiekar or FPK due to the obscenity of their name. The members of the group include Francois "Van Coke" Badenhorst who is a vocalist, Johnny de Ridder a lead guitarist, Hunter Kennedy sings back-up and also plays the rhythm guitar, Wynand Myburgh is on the bass, Jaco "Snakehead" Venter on the drums and also Justin Kruger as ay Touring drummer.
Fokofpolisiekar has a unique sound compared to other Afrikaans bands. They mostly perform music that can be categorized as alternative rock and this style varies between songs and albums. Their music speaks to various aspects of South African life, most especially the socio-political milieu of the Afrikaners. They also provide interesting commentaries on religion in South Africa, which can be termed blasphemous.
25. Vandag
Artist: Morné Coetzee
Date of release: 2021
Producer: Written by Vaughan Gardiner
Others: Album – Vandag
@mornezee kom gesels oor sy enkelsnit "Vandag". #LunchPunch (12:00-15:00) 📻@FrancoisvRens pic.twitter.com/OY2N3JXTck

— GROOTfm 90.5 (@GrootFM) January 25, 2021
The song 'Vandag' is an uplifting Afrikaans pop song that was written by Vaughan Gardiner and sung by Morné. The song resonated with Morné very much because he took a leap of faith and started pursuing his musical career. The beautiful single has been well received so far as it showcases Morné's rich soothing vocals plus its positive message which is very relatable. The success of the song is a culmination of his hard work and the passion that he has invested in his career.
As for the Artist, Morné grew up in the East Rand of South Africa and just recently ventured into music. Even though he started playing the guitar when he was fifteen and was also a worship leader at his church, he just decided that it was time he took his music seriously. His popularity began to grow as a member of the group – Virander. Their song – Sing 'n Hallelujah – was one of Maroela Media's Top 40 songs for 2020.
Asides from his music, he also makes a living as a photographer and graphic designer. According to Morné, the music industry has taught him that confidence, hard work, and the willingness to take risks are the most important ingredients for success.
Recap of 25 Best Afrikaans Songs and Music Videos of All Time
Dames, Artist: Biggy
Cooler as Ekke, Artist: Jack Parow
Cookie Thumper, Artist: Die Antwoord
Kaapenaar, Artist: Mr. Heinz featuring Cream Machine
Ben Ten, Artist: Early B
Die Seën (The Blessing), Artist: Riana Nel and Retief Burger
God Sorg Vir Jou (God Cares for You), Artist: Joyous Celebration
Roep Sy Naam (Call His Name), Artist: Jonathan Rubain
In Verwondering (In Awe), Artists: Louis Brittz, Retief Burger, Neil Büchner & Helmut Meijer
Jesus Is My Saviour, Artist: Patrick Duncan
Moya Wami (My Soul) Artist: Patrick Duncan
Lekker Smakie (Sweet Taste), Artist: Charisma Hanekam (Joyous Celebration)
Mal Oor Jou, Artist: Tarryn Lamb
Dans Dans Dans, Artist: Jack Parow ft. Francois van Coke
Ek Sal Jou Nooit Vergeet Nie, Artist: Virginia Lee
Toe My Hart, Artist: Lianie May & Jay
Kaptein, Artist: Kurt Darren
Lief vir Jou, Artist: Juanita du Plessis
Redgebed, Artist: Steve Hofmeyr
Marilyn Monroe, Artist: Elizma Theron
My Lief, Artist: Janie Bay Ft. Majozi & Early B
De La Rey, Artist: Bok Van Blerk
Afrikanerhart, Artist: Bok Van Blerk
Hemel op die Platteland, Artist: Fokofpolisiekar
Vandag, Artist: Morné Coetzee