This Canadian beauty is one that we have watched on screen multiple times. Many of us have seen Tanaya Beatty in The Twilight Saga: Breaking Dawn Part 1 where she played the role of Rachel Black. In this movie, Rachel Black belonged to the popular Quileute tribe. She was the twin sister of Rebecca Black and the older sister of Jacob Black. Remember Jacob Black? He was the steamy hot werewolf that almost, if not completely, stole Bella's heart. Apart from these movies, she has also featured in many other movies and although her acting career can still be described as young, it appears this Canadian star is here to stay.
For someone so successful and also beautiful, it's quite fascinating that Tanaya Beatty is an extremely private person and information about her on the internet is very scarce. However, it's not all bad news as we have managed to gather quite some information on this young star and we shall be spilling the tea. Here is a look at 7 things that everyone needs to know about Tanaya Beatty.
7 Things You Didn't Know About Tanaya Beatty
1. Her Real Name and Her Ancestry
She was born on the 12th of February, 1991 and unknown to many, her full name is Tanaya Kilcher Beatty. She was born in the city of Vancouver, British Columbia, Canada where she spent most of her childhood and adolescent years. Although she holds a Canadian Nationality, it appears this actress has an unexpected and fascinating ancestry. Tanaya Beatty's birth father is of Himalayan descent while her birth mother is of Da'naxda'xw Nation descent. Perhaps the mixed genes are a contributing factor to how beautiful and talented this actress is.
2. She Was Adopted as An Infant
It might come as a shock to many to learn that the Canadian actress was not raised by her birth parents. When Tanaya Beatty was only a baby, she was given up for adoption and was adopted by an Italian couple who raised her as their child in British Columbia. Tanaya doesn't speak much of her adopted parents, although we gather that she has a wonderful relationship with them.
3. Acting Training
Tanaya Beatty received her acting training from the Vancouver Film School in December 2010 where she completed a program in Essentials and Acting. She also enrolled in a social work program from where she earned herself a certificate.
4. Social Media Shy
Tanaya Beatty is not on any social media platform unlike most of her colleagues in the acting industry. This is rather unusual, as actors and actresses usually have a strong media presence as a way of promoting their movies and endorsements. Beatty seems to be one of the private ones.
5. Tanaya Beatty's Movie Role
Tanaya Beatty got her first movie role with the popular movie Twilight Saga: Breaking Dawn Part 1. Usually, a lot of actors and actresses start with minor roles in movies or even commercials. However, Beatty was lucky to have her very first role become her breakthrough by starting her career with a high grossing movie. This is a huge deal and no doubt gave her a push in the entertainment industry.
6. Tanaya Beatty's Other Movies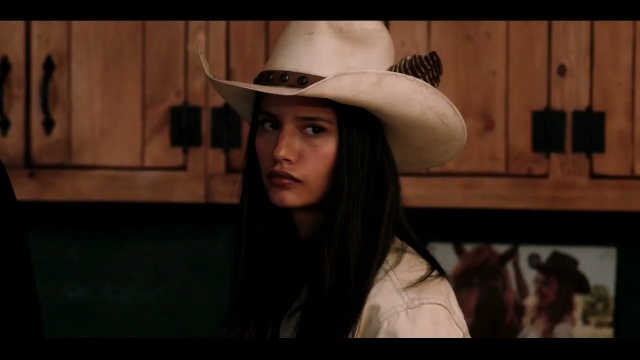 After Twilight, this actress has gone on to feature in a lot of other movies. In 2012, she played the role of Jessica Finch in the drama series, True Justice. Also, in 2012, she played the role of Caitlin Janvier in the Canadian series called Arctic Air.  She appeared in an episode of Blackstone and was also a member of the cast in the movie Words and Pictures. In 2014, she appeared in two episodes of the popular series The 100 where she played the role of Mel and in 2016, she joined the cast of the miniseries, Lewis and Clark. Also, in 2017, she was featured in the drama flick Hochelaga, Land of Souls.
See Also: Is Richard Gere Gay, How Old And How Tall Is He, Who Is His Son? 
7. Tanaya Beatty's Height and Other Info
The venerable actress stands at an average height of 5 feet 6 inches (1.7 meters). She has a bodyweight of 51 kg (112.44 pounds). Tanaya Beatty sports body measurements of 34-25-35 inches and seems to be keeping herself quite fit! She has black hair and brown eyes.