Africa is a mystic continent; a photographer's paradise, a wild and breathtaking territory; a sweltering inferno; a hunter's Valhalla, an escapist's Utopia and in essence, African literature is all-encompassing. Africa is not just what you will but withstands all interpretations thrown at it. If there are one group of people the continent has bestowed some wisdom on, they are African authors from whose great minds, interesting African works of literature has come to life. If you are a widely read person, chances are that you already have a few "jars" of knowledge up that encasement on your neck.
Being a widely read person has lots of advantages. You can learn many things about different places and eras, as well as the diverse cultures all over the world even if you are just lying on your couch. You can escape reality and enter the world of fiction if you want to or rediscover information that has been drowned in time. If you want to further enrich your knowledge of Africa, it is essential that you grow some interest in but without limitation to African literature that has in-depth insight about Africa. Each African literature is filled with the drama and culture that is inherent to its African plot and also with distinct creativity that swells from the brilliant minds of African writers.
There is no doubt that Africa is a continent that is ridden with history, culture, turmoil, and other complexities that are difficult to understand if viewed only from one angle. To help you immerse on how African writers see Africa as it is, here are 10 interesting African literature books that will enable you to view Africa from the inside.
1. The Sacred Door and Other Stories by Makuchi
This is a compilation of 34 folktales, which the author heard from her elders as she was growing up in Cameroon. It is very similar to other narrative traditions that you can find in any country in the world. You may find some similarities with the folktales you heard from home or stark differences that proves how old stories influence the beliefs and ways of life of people from each country. If you want an African literature that is saturated with riddles, proverbs, songs, myths, and legends, you should read this book
2. ES'KIA MPHAHLELE – Themes of Alienation and African Humanism by Ruth Obee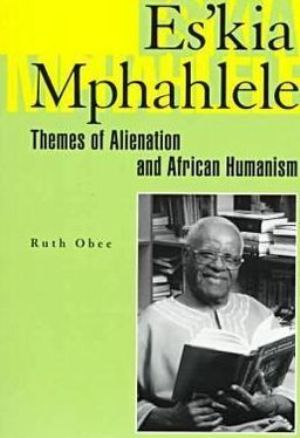 Es'kia Mphahlele was a South African writer, academic, artist and activist. He was born as Ezekiel Mphahlele but later changed his name. Many of his works in the 1940's and 1950's were banned from publication due to the strict censorship law at that time. In this book, Ruth Obee finally finds a way to present some of Mphahlele's early works that were denied from the public, important works that dwell on alienation and humanism, which helped shape South Africa.
3. Wanasema – Conversations with African Writers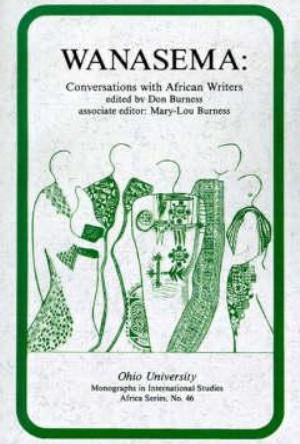 This book consists of interviews of various African writers and aims to show that even literary people from the same place can have different views and insights on various topics, like politics, history, religion, and women. Students who specialize in African Studies will benefit from the information and suggestions that they will learn from these novelists, poets, writers, and dramatists.
4. On Black Sisters Street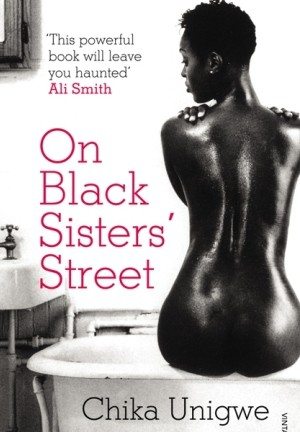 This is a novel by Chika Unigwe, a contemporary African author. It tells the story of four African women who went to Europe in hopes of acquiring success and riches to help their families and to provide for their future. Unfortunately, a string of bad luck led them to prostitution and they had to fight to survive the red-light district.
5. Dog Eat Dog by Niq Mhlongo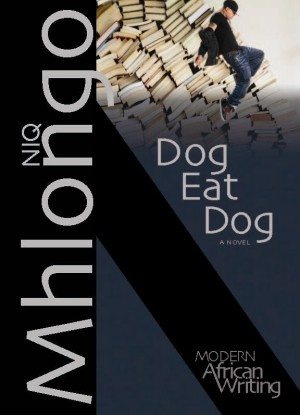 Dog Eat Dog is a novel that revolves around the life of a young college student who is living in post-apartheid times. The main character, Dingz, tells about how he spends his life partying, enjoying hip-hop, and picking up girls while the nation takes on the challenges of the financial crisis, an AIDS epidemic, and a democratic election.
6. From Sleep Unbound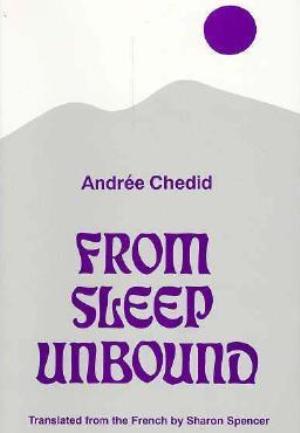 Here is a story about a teenager who was forced into marriage. It tells of how this tradition has emotionally disabled her and how she finally leaps into action to save herself.
7. Broken Lives and Other Stories by Anthonia C. Kalu
This is a compilation of short stories revolving around ordinary citizens and on how they coped with their lives amidst the hostilities and instabilities brought by the Nigerian Civil War. Although its characters involve people of all genders and age, it is able to bring focus on the struggles of women, especially in the backdrop of discrimination.
8. No Longer at Ease by Chinua Achebe
It is a story of a man whose English education put him in the elite class of the society. From there, he has to struggle to fight corruption and maintain his honesty despite the many financial crises that he faced.
9. The Joys of Motherhood by Buchi Emecheta
This is a story about a mother's struggles to raise her children in the midst of a changing Nigeria. In spite of her sacrifices, she still ends up being disappointed by her children, blamed by her husband, and finally found herself unwanted and unloved.
10. Arrow of God by Chinua Achebe
Here is a story about the conflict between father and son, surpassing cultures, religions, and duties. This was set at a time British colonial powers were taking over, thus, adding complexity to the conflicts. Chinua Achebe's Arrow of God is sometimes referred to as part of The African Trilogy; others being Things Fall Apart and No Longer At Ease.
The above list is by no means all-inclusive so you can use the comment box to add more.