The African movie industry has grown in leaps and bounds in recent years and it is now competing with established industries such as Hollywood and Bollywood. The rise of the African film industry can be traced back to the decolonization period of the continent. African cinema is film production in Africa. It dates back to the early 20th century when film reels were the primary cinematic technology in use. The Nigerian film industry is the largest in Africa. The West African region has always done well over the years when it comes to movies but East African countries such Kenya and Tanzania have also begun to produce some quality African movies. Movie makers are now showing a more vibrant Africa with the help of new technologies such as computers, mobile devices, streaming video, digital cameras and the internet. This article will highlight the top 10 African movies you must see.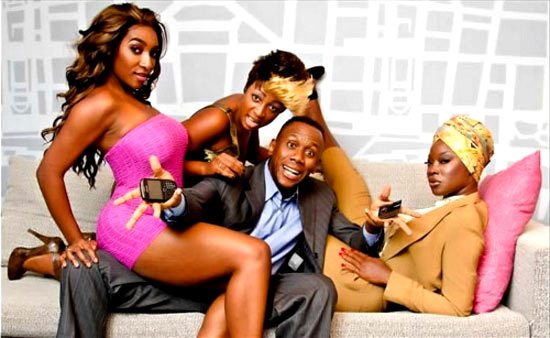 10. The Contract
The movie has a very interesting storyline where a mother tries her very best to convince her rich son who is a very successful businessman to get married but the son is not interested in settling down. His life later turns upside down in his effort to find a wife that can give him a child that he desperately needs.
9. Heroes and Zeros
Heroes and Zeros is another exciting production based on a true story. A wealthy film director goes on a destructive path as he pursues a woman. The director becomes obsessed with the lead actress when he has no work and his failing marriage is coupled with the loss of a child.
8. Elelwani
The story is about ambitious and educated young lovers that have good plans for their future. Elelwani's boyfriend refuses to marry her at the last-minute but her father insists that she should marry a local king. The movie reveals the hidden secrets in the royal family. Things become very complicated because Elelwani still loves her boyfriend.
7. Last Flight to Abuja
This is another wonderful production from Nollywood and is also based on a true story. Passengers sense the final moments of their lives when a plane they are travelling in develops massive errors and difficulties while still in the air. The movie contains notable names in Nollywood such as Jim Iyke and Omotola Jalade-Ekeinde including Hollywood's Hakeem Kae-Kazim. The movie was directed by Obi Emeloye and is just a must watch.
6. Virgin Margarida
This movie runs about 87 minutes and was directed by the supremely talented, Licinio Azevedo. The story has an ironic twist because revolutionary soldiers round up and abuse women in a forest as the country is celebrating the end of colonial rule back in 1975. The events happen in Mozambique and it is such a sad story because revolutionary soldiers round up a group of women from a hotel where they were celebrating the country's independence and embark on a mission to torture and rape them.
5. Last Fishing Boat
The movie tells the story of a struggling fisherman that cannot support his family because of the decline of fish in the lake. He struggles to stay successful as he prepares his son to follow in his footsteps but tourists arrive in the area and the story changes. His wife and son begin to sleep with tourists in exchange for money. The tourism industry and modernization are a threat to his lasting cultural values and this is the source of conflict in the movie.
4. Ninah's Dowry
The movie stars Norbert Kecha, Anurin Nwunembon and Mbufung Seikeh with Victor Viyuoh as its director. This is a 95 minutes movie where a young woman is having trouble in her marriage because her father put her in bondage. She runs away from her abusive marriage after seven years with three children and another baby in the womb. Her husband comes to recover his dowry when he learns that his wife is pregnant with another child. This marks the beginning of a terrible confrontation.
3. Kwaku Ananse
The plot and background of this movie are based on a popular fable and mythology. A young lady known as Nyan Kronhwea turns into the spiritual world in an attempt to search for her father after attending his funeral. The movie was one of the best African movies in 2013 but it is still among the best ever.
2. Confusion Na Wa
This is one of the best social comedy movies in 2014. The accidental murder of an innocent youth in the diverse Nigerian city sparks a lot of interest and there is an increasing need to get more insight into the happenings. Four lives and stories are presented to track a string of events that led to the accident.
1. Nairobi Half Life
A young aspiring actor known as Mwas moves to the city with big dreams in his head but ends up in crime because the city does not offer him the opportunities he expected. The movie runs for 96 minutes and was directed by David Tosh Gitonga.