Highly successful American actor, Al Pacino has amassed considerable wealth through his career spanning over five decades now. Hitting his breakthrough with the Michael Corleone role on The Godfather. Since 1972, Al has continued to soar, remaining a star even to his late septuagenarian years. Among other numerous awards, Pacino counts among the few actors to have earned the highly respected "Triple Crown of Acting" comprising a Tony, an Emmy, and an Oscar. In addition to acting, Al also writes, directs and produces films. All these have contributed to the growth of Al Pacino's net worth through the years. But exactly how much is The Godfather star worth; and how much money has he made from his career? Discover all the facts right here!
Al Pacino's Career Beginnings
Al Pacino (born on April 25, 1940, as Alfredo James Pacino), left home at 17 to pursue his acting dreams. Initially, survival was tough as he had to do all sorts of odd jobs to make ends meet as well as fund his acting studies. However, after several years of struggles, he made it to The Actors Studio, later making his acting debut in the 1967 stage play, Awake and Sing! For this first acting job, Al reportedly received as little as $125!
He later made his screen debut in Me, Natalie in 1969, playing the supporting role of Tony. After his incredible portrayal of Bobby on The Pacific in the Needle (1971), Al caught the attention of film director, Francis Ford Coppola who considered him for his blockbuster tripartite films, The Godfather.
How Much Pacino Earned From The Godfather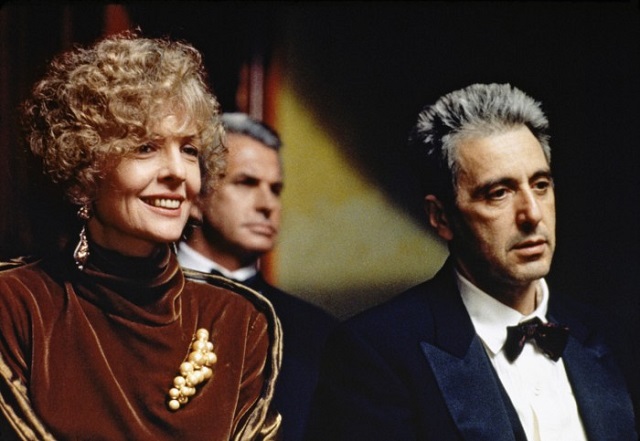 Pacino hit his big break when he landed the major role of Michael Corleone in The Godfather released in 1972. The role remains one of Pacino's greatest acting performances in the history of his career. Despite his exceptional performance, Al earned just $35,000.
The crime film, however, turned out a hit, leading to Pacino receiving a multiplied salary of $500,000 for reprising his role on the 1974 sequel, The Godfather Part II. The movie which continued to gross prodigious sums saw Al pocket a whopping $5 million for The Godfather Part III  which followed in 1990.
During The Godfather period, Al Pacino also landed pocket-enriching roles in works like Serpico (1973), Dog Day Afternoon (1975), …And Justice for All (1979), Scarface (1983), and Dick Tracy (1990).
Al Pacino's Later Financial Success
Following his career-defining role of Michael Corleone in The Godfather tripartite, it has been a boom for Al Pacino money-wise! His worth has since continued to witness a steady progression.
In 1992, Pacino pocketed $1.5 million for his role as Richard Roma on the highly received Glengarry Glen Ross. The same year, he also made huge sums for portraying Frank Slade in Scent of a Woman. The following year, Al took home $6 million for playing the title character in Carlito's Way (1993). Other high-grossing roles followed on big screen works such as Heat (1995), The Devil's Advocate (1997), Donnie Brasco (1997), Any Given Sunday (1999), and many more.
Also See: 5 Things You Didn't Know About C Thomas Howell
In 2002, Pacino earned not less than $11 million for playing Viktor Taransky on Simone. The same year, Al also received the same amount for Insomnia. These were followed by other box office hits such as Ocean's Thirteen (2007), and Jack and Jill (2011). Continuing to progress in his career, Al Pacino has gone on to star in well-received films such as The Hangman (2017), and Paterno (2018), as well as a minor appearance in box office knockout, Once Upon A Time In Hollywood (2019).
Stage Performances and other Ventures
In addition to screen appearances, Al Pacino has also done numerous stage performances which have contributed to his worth. Notable among them are Does a Tiger Wear a Necktie? (1969), The Basic Training of Pavlo Hummel (1977), Richard III (1979), The Merchant of Venice (2010), and so on. Pacino has also done commercials for several brands such as Vittoria Coffee, Jeep, Dunkin Donuts, and Glow, among others.
Meanwhile, the movie king has not thrown in the towel yet as he continues to book major parts. Some of his recent projects include The Irishman (2019) and Axis Sally (2020).
Al Pacino Net Worth – How Much Money Does the Godfather Actor Have?
As of 2019, Al Pacino has an estimated net worth that stands between $150 million and $165 million. The actor has definitely come a long way since the start of his career. Coupled with good financial management, the actor has been able to keep his wealth afloat and with his steady activity in the industry, Pacino continues to earn more and more from his passion.