Alexa Datt is a unique personality in the world of sports broadcasting as she has distinguished herself in the industry. If you are not a baseball enthusiast or even a sports enthusiast, I bet you'd be hooked by her dexterity at juggling wit, humor, confidence and charm on a live broadcast. She has worked with a few news outlets but is currently the new darling of the Major League Baseball (MLB) Network, where she works as a reporter and host of the daily show, 12:25 Live with Alexa, in New York City.
Alexa Datt's Biography
Popularly known as Alexa Datt, the broadcaster was named Alexandria Britney Datt at birth. She was born in Derwood, Maryland on the 22nd of November, 1985 to a doting father identified as Douglas Datt and his caring wife whose name isn't disclosed yet.
On various social media platforms, Alexa Datt talks effusively about her family. She frequently posts pictures of her brother, Conor Datt, whom she extols as the best brother whilst praising him for his mastery of photography. She also has a sister whose name is yet to be disclosed.
Furthermore, there is a long stretch of unknowns regarding her teenage years and time spent in high school. However, she is an alumnus of the University of Maryland. There, she majored in Broadcast Journalism. In addition to her certifications, she also holds a BA degree in Spanish Language and Literature.
Career
From an early age, particularly in the '90s, Alexa Datt developed a burning interest for the game of baseball. All thanks to her dad, who as a baseball fan, often tagged her along to see a couple of games. Her blossoming career in media began not long after graduating from university.
Alexa's first job was as a production assistant for the show, America's Most Wanted. However, she couldn't hold onto the job because she hungered for the sports world. So, she bade the show goodbye after a two-year stint.
Then, Alexa Datt joined SportsNet in 2009, becoming a part and parcel of the biweekly program, Mets Insider. With the program's focus on the New York Mets baseball team, she gave out information on the stats and lives of players on and off the field of play. Thus, her involvement in the show turned out to be her defining edge, and also broadening her knowledge base, solidifying her skill and competence in broadcasting. Altogether, this made her famous.
In 2015, she was given the opportunity as host of Bleacher Report to broadcast live from baseball stadia. This, she enjoyed very much because it afforded her the time to mingle with players and fans; she met a 90-year-old woman who sat on a particular seat for the entire length of the season. Alexa's career at SportsNet lasted for seven years, ending in 2016. She was moved into the MLB network in 2018 and currently hosts the program, 12:25 with Alexa, which runs daily on the network.
When questioned on if she felt slighted in any way as regards her place in a world dominated by men, she stated that she got the same respect accorded to her male counterparts and experienced no gender-based difficulty.
With a thriving fan base on Twitter and Instagram, she is not impoverished when it comes to likes and comments. Fans hunger for her posts on these platforms. For the fun, Alexa Datt's music collection revolves around rap and rock. She often plays Eminem, The Beatles, Red hot chili peppers, and Michael Jackson.
Facts About Peter Rosenberg's Wife
Salary and Net Worth
Alexa Datt is quite reserved with the details of her salary and financial value. However, having worked a couple of years as a broadcaster, we are confident that she had saved up a reasonable amount of money within those years.
Alexa Datt's Marital Life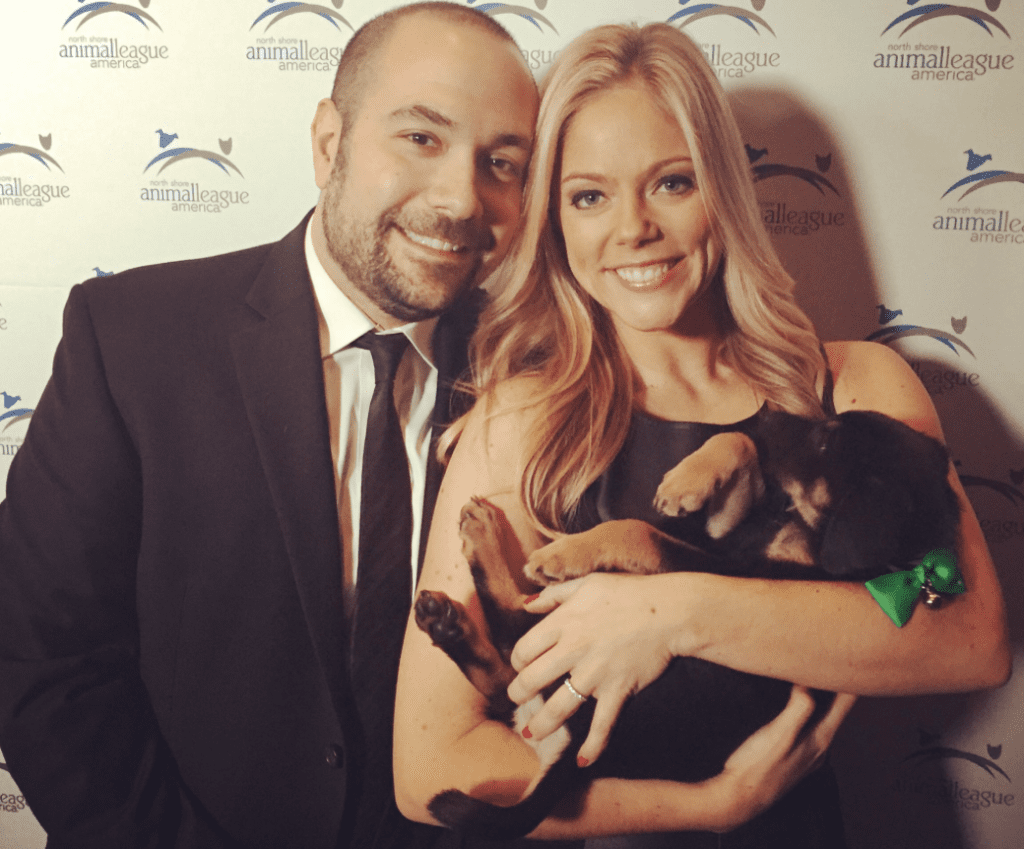 Datt is married to Peter Rosenberg, a radio disc jockey and TV host. He hosts the WWE show, Bring It to the Table, and Hot 97/ESPN. The couple met at the University of Maryland and have been together ever since. In 2012, they had a small, undisclosed wedding at Derwood, in the east-central Montgomery County, Maryland. After the wedding, they settled in New York City.
See Also: Amy Kaufeldt – Bio, Husband, Net Worth And Family Of The Journalist
Alexa Datt is in love with everything pertaining to her husband; she expressed her love for him on his birthday on 23rd July 2018. She owes her source of inspiration to him, and is delighted to be spending the rest of her life with him. Her fans are excited about this longstanding commitment between the couple. They have three children and also share a pet dog named Bear.