Lerato Moloi is a South African fashion model who, in 2009, at 24 years old, achieved a huge career milestone by becoming the first black face for the cosmetics brand Elizabeth Arden.
If the South African modeling industry is to take a headcount of the most popular models in the country, Lerato Moloi's name is sure to appear on the list. The runway queen who is already 38 years old is not just popular in her country as she has gained worldwide fame in the modeling world. The SA native has been making remarkable achievements, growing in leaps and bounds.
Notable among her biggest feats is becoming the first black model for Elizabeth Arden – a global cosmetic brand. Long before Elizabeth Arden, Moloi has been taking giant strides in the pageantry and modeling world right from the early stages of her life.
Profile Summary of Lerato Moloi
Full Name: Lerato Moloi
Date of Birth: 13th of January 1985
Age: 38
Nationality: South Africa
Education: Unknown
Parents: Sarah Moloi
Occupation: Modeling
Years Active: 1991 to date
Lerato Moloi's Supportive Mother Helped Her Launch Her Modeling Career
There seems to be a dearth of information about the South African model's early life, but going by what we could sieve out from kept records, she was born on January 13th, 1985. Her mother has been identified as a nurse called Sara Moloi who worked abroad in the United Kingdom. Absolutely nothing is known about her dad, in addition, we don't know how many siblings she grew up with, but a mention was made of a sister that accompanied Lerato and her mum to a modeling agency.
From what is perceivable, Lerato Moloi's mother shares a close bond with the model. For one, the UK-based nurse was instrumental in her switch of career choice from psychology to modeling. Even when Lerato was still small, the insightful mother perceived that the girl was destined for fame; thus, she masterminded her change of mind. Needless to say, it paid off. Again, Sara Moloi takes the credit for nurturing the South African beauty into the international model we all know today.
Lerato Participated in Pageants At A Young Age
Aided by her mother who takes the credit for tutoring the emerging runway queen in the art of modeling, Lerato Moloi started experimenting with beauty pageantry as early as age six. Her debut gig was recorded on the runway of the Miss Ladybird contest and even though she didn't emerge with the crown on her head as the queen, the SA beauty was named the competition's first princess.
According to the records, little Lerato was not pacified with the first princess position and she shed tears for missing the top crown. However, it was a good starting point for the future model and that initial experience equipped her for the task ahead.
The upcoming model was barely 13 in 1999 when the news of the Face of Africa contest hit the airwaves. On hearing about the competition, her mum who believed her daughter fit the description of the models that will qualify, made Lerato Moloi who was then in grade 12 to skip class in a bid to make the audition.
True to her mother's belief, the 13-year old did much more than wow the judges as she was among the four finalists. In 2002, she became a finalist in the M-Net Face of Africa contest which exposed her to the opportunity to work in countries like China, Nigeria, the United Kingdom, America, and Australia.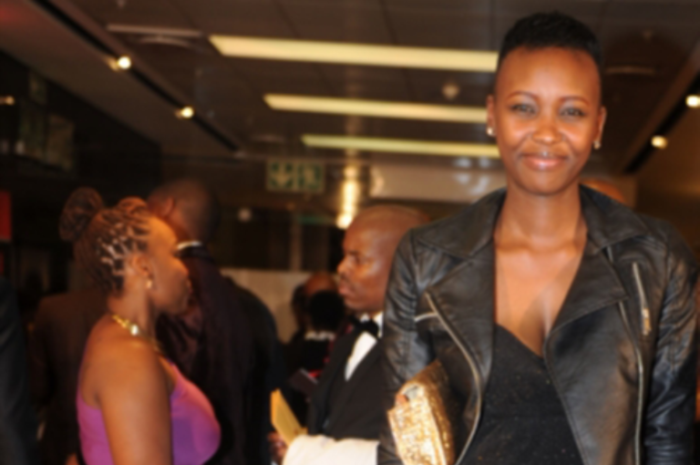 She Became a Full-Time Model At Age 17
As Lerato Moloi advanced into her teenage years, the young SA beauty nursed hopes of studying psychology. However, she developed a genuine interest in modeling after her visit to a modeling agency in the company of her mother and sister. Thus, she officially launched her modeling career at age 17, landing a photoshoot job with Elle Magazine.
The Elle Magazine job marked Lerato's entry into the world of modeling. However, most of her early modeling days were spent in the UK. As the jobs kept rolling in, her modeling agency refused to allow her to take a break; thus, coming home was like an unrealizable dream. Anytime she made arrangements to visit SA, another photoshoot job would make her postpone the trip.
Though she was quite excelling in London, the young model said her dreams have always been to work in Africa as she missed the warm heat of the sun. Besides, Lerato confessed to having a preference for South African men.
Lerato Moloi Attained International Fame in 2009
It became obvious that the switch to modeling was the best decision that the South African native had taken as she continued to move from strength to strength. In 2009, when the model was barely 24, she recorded a huge achievement by becoming Elizabeth Arden's first black model. While working and walking for the cosmetic brand, Lerato Moloi helped in dispelling the myth that women of color have no need for UV protection. The "Eight Hour Cream" skincare product is believed to be good for both white and colored people.
Other notable achievements she went on to record include walking for Rubicon at the South African Fashion Week in 2015 and contesting at the Model of the Year competition organized by Tropics Magazine.
Outside of her work as a model, Lerato Moloi has continued to make sure that she remains relevant and on the lips of fans. One of the ways through which she achieved this was by contesting on Celebrity MasterChef South Africa. She did so in 2015.
Highlights of All Her Notable Gigs
Miss Ladybird contest
The M-Net Face of Africa contest
Elle Magazine
Elizabeth Arden Model
Rubicon
Lerato Was Once Instructed To Lose Weight in a Bid To Advance As A Model
Life has not been all rosy for the South African model as she soon started facing serious challenges in her work. In 2000, Lerato Moloi was told by a New York-based modeling agency to first shed some pounds before modeling. According to the agency, anybody with extra ponds like Lerato cannot thrive as a model given what they described as the cut-throat American modeling industry.
After the model mentioned the incident on BBC, it triggered international debate centered on the use of featherweight models in the industry, especially African girls. Talking to BBC News, the SA model said "Young girls in the Africa continent are becoming more and more concerned with becoming thin". She blamed it all on exposure to western media.