Baby Cele has been married three times. She first got married in the 1990s to a man whose identity remains unknown. Their union ended due to domestic violence and Cele tied the knot a second time with a man named Mandla Mabuza in 2009. Sadly, it also ended in divorce. Subsequently, the actress married her current husband, Thabo Maloka in 2017.
Through her acting career that has lasted more than 2 decades, Baby Cele has gained fame. She is an award-winning South African actress and voice actress who is popular for featuring in shows like Backstage, Sarafina, and Uzalo among others.
As much fame as her career life has gotten, her private life has equally gained attention, including how she has been married three times within a relatively short period of time. From her relationships, she has welcomed two children.
Profile Summary of Baby Cele
Full Name: Baby Cele Maloka
Date of Birth: 22 March 1972
Occupation: Actress, Voice Actress
Active Since: 1986
Popular Works: Backstage, Uzalo, Sarafina, The Game, and Jump the Gun
Husband: Thabo Maloka
Children: Thando and Yolisa Cele
Baby Cele Got Married To Her First Husband At A Young Age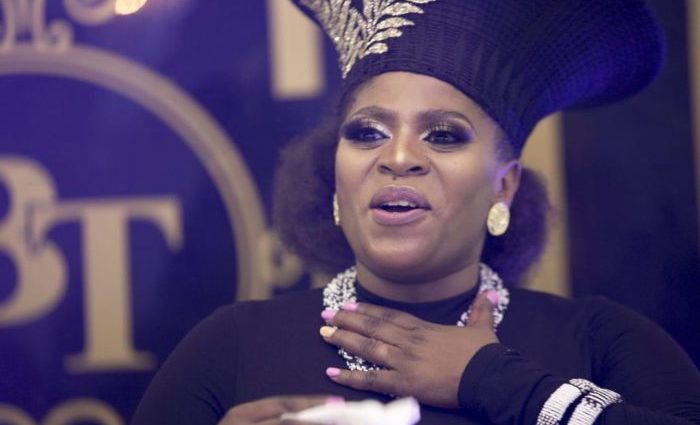 Baby Cele became married at a young age to a man whose identity remains unknown. The exact age she walked the aisle is also not known. Regardless, her career kicked off also at a young age after she was met by Mboneni Ngema, a writer, actor, and film producer. Ngema offered to move her from her home in Durban to Johannesburg and later New York to mold her into becoming an actress. Cele was evidently talented as she did not need to audition to get a role in Sarafina. Perhaps, it was about this time that she became married for the first time. She stayed in her first marriage for 7 years before she opted for a divorce.
She Left Her First Marriage Because of Abuse
The mother of 2 has described her first marriage as a scary one. She faced physical abuse and even when she knew she needed out and her friends encouraged her to leave him, she still kept the marriage for the fear of getting hunted and killed by her ex-husband. To her, her first husband is not qualified to be called a man but a monster who could kill her like a dog if she left him.
She was later able to leave the marriage but she became conscious and even scared to try another relationship. This was because the harsh treatment she received from the marriage made her feel worthless and led to her having little trust in men. Surprisingly, she had always kept her foremost marriage under the wraps. The news went viral after she posted it on social media following the abuse of singer Babes Wodumo by Mamphintsha, a South African musician.
The Actress's Second Marriage Was Also a Brief One
Many years after the end of her first marriage, Baby Cele went on to get married to a man named Mandla Mabuza. The couple had earlier met in 2005 in Witbank and it was love at first sight. Still, Cele found it ridiculous when Mabuza told her upfront that she was going to be his wife.
Fast forward to February 2009, the couple carried out traditional rites of lobola payment in her home in Umlazi, Durban. The same year, the couple were traditionally married.
Why She Left Her Second Husband
Baby Cele's marriage to Mandla Mabuza lasted only a few years even though they seemed to be in love. What has not been revealed by the former couple is the exact reason for their divorce. What we know however is that she convinced herself that marriage was not meant for her following the divorce.
Ever since the divorce, not much has been heard of Mabuza nor his relationship away from Cele. In the same vein, it is not known if there is any relationship or communication whatsoever between them.
What To Know About Thabo Maloka – Baby Cele's Third Husband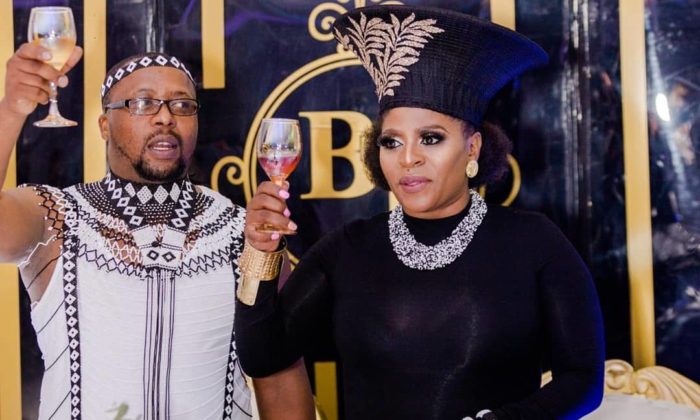 Baby Cele had met Thabo Maloka in the early 2000s at a party through the sister of actress Thembi Mtsahli. Their relationship took off not long after but crashed before it could see the light of day.
Even with her thoughts of not going to get married again, she gave their relationship another shot in 2015.
Maloka and Cele Exchanged Their Marital Vows Twice
In 2017, Cele and Maloka became married for the first time in a big ceremony. Two years later in 2019, they had a traditional ceremony. At present, the couple seems to have a relationship that may last long as they share many moments together on social media.
Thabo Maloka and Baby Cele Started To Stay Apart Three Months After They Were Married
It was only three months into the wedding when Cele got an offer to move to Durban from Johannesburg to be part of the cast of Uzalo. However, she only told her husband 3 days after she had signed the contract that came with the offer. Although he was upset, they soon fixed it and at present are living in separate towns but visit each other often. Perhaps this marriage will not become another celebrity marital divorce.
The Actress Has Two Children
From her foremost two marriages that all ended in divorce, Baby Cele welcomed two children; a girl named Yolisa Cele and a boy named Thando Cele. Yolisa was born on November 4, 1999, while Thando was born on March 9, 2010.
Yolissa is an upcoming actress who is known for her role in Isithembiso, a South African TV show. She is believed to be a product of Cele's first marriage. Thando, on the other hand, is Cele's second child from her second marriage to Mabuza. The birth of her second child was visited by some struggles that include the difficulty to conceive initially and the health challenge the child went through after his birth. He was rushed to the ICU after his birth because he had water in his lungs.
Key Takeaways
Baby Cele's first husband has remained one of the most painful and less known parts of her life. She married him in the 1990s and had their first and only child together when she was 27 years old.
Her second husband Mandla Mabuza had a job as a senior arts official in the Mpumalanga Government.
Baby Cele's third husband, Thabo Maloka, is a businessman.
Maloka made Cele change her mind about not going to get married again.