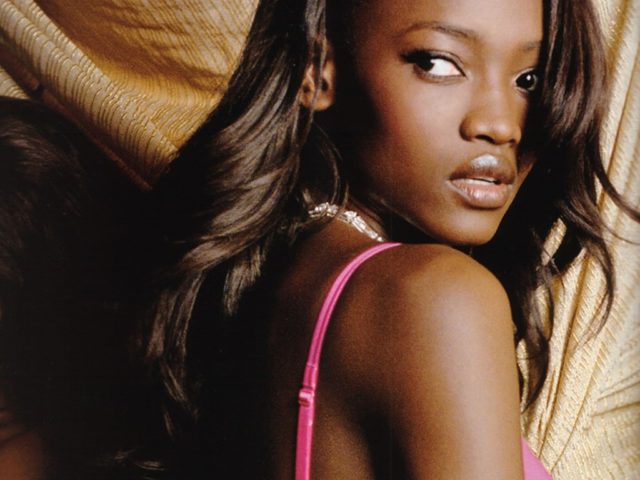 Africa is not just the second largest continent in the world, but it also inhabits a great proportion of the most beautiful women in the world. Africa sure does have beautiful, intelligent and smart women that have really proved their worth both in Africa and the world at large.
In different fields of endeavour, you find them looking so elegant, and truly making Africa proud. Whatever kind of women you're looking for as far as beauty is concerned, you can find them in Africa.
Recently, Glitz Africa Magazine unveiled its 2013 Fashionista issue with Big Brother Africa stars; Vimbai, Barbz and Zainab on the cover. The issue profiled 20 Most beautiful women in Africa and we've decided to share that with you…
1. Vimbai Mutinhiri (Zimbabwe)
Born on February 18, 1987, Vimbai Mutinhiri is a prominent Zimbabwean model, Television personality, and actress who began her acting career at the age of fifteen.
Although Mutinhiri was born in Harare, Zimbabwe, she spent much of her childhood in Belgrade, Serbia and in Johannesburg, South Africa.
As the last child of Zimbabwe's prominent cabinet members Ambrose Mutinhiri (father) and Tracy Mutinhiri (mother), Vimbai had little or no challenge while growing up. She was given very special attention and a memorable childhood experience that befits royalty.
Beautiful Mutinhiri had her high school education at two schools – St Edward's School, in Oxford and Arundel School, in Harare. She graduated from St Edward's in 2000 and Arundel School in 2002.
Upon her graduation from high school, she proceeded to the University of Cape Town, where she majored in Social Sciences. She graduated from the prestigious university in 2008 with a Bachelor's Degree.
Despite her parent's high social standing in Zimbabwe, Vimbai is known to be very calm and down to earth. Most times, she would avoid public attention and unnecessary actions capable of pushing her to the spotlight.
Mutinhiri's first taste of popularity was after she starred in Who's In Charge at a young age; a movie which was featured at the Zimbabwe International Film Festival. Her popularity and acting career got a boost later on after she landed a lead role in Zimbabwe's first soap opera, Studio 263.
Ever since these successes, this beautiful Zimbabwean superstar has continued to soar higher than many imagined. She has been on the runway on various occasions and has hosted shows for many entertainment industries.
Vimbai is also a former Big Brother Africa housemate. She was part of the reality television season 6 series aired in 2011. Although she got evicted on day 84, her involvement in the show earned her some entertainment gigs, including hosting Star Goist, an entertainment and lifestyle show on Africa Magic Entertainment.
As for what Vimbia Mutinhiri is up to at the moment, we believe she's doing great in her acting and modelling professions. Currently, she's the Face of Castle Milk Stout in Cameroon.
2. Oluchi Orlandi (Nigeria)

Undoubtedly one of the finest models Nigeria has ever produced, Oluchi Orlandi is Nigerian model born on August 1, 1980.
Born as Oluchi Onweagba to a civil servant father and mother who was a nurse, this Nigerian beauty goddess was raised together with her two brothers and sisters in the suburbs of Lagos, Nigeria.
Unlike most models, Oluchi never had interest in modelling and fashion while growing up. She began to develop an interest in modelling at the age of 17 after her family and friends encouraged her to take part in the 1998 edition of the Face of Africa, organized by the South African channel M-Net.
Onweagba-Orlandi later emerged the winner of the continental modelling competition, paving way for other major contracts that came her way.
Read Also: 30 Jaw-Dropping African Designs You Must See
Oluchi's perfect body has graced prominent American and Italian fashion covers like  Marie Claire, Allure, Nylon, Elle, i-D, Pop, Untold, Surface, and many more. She has also walked the runways for luxury brands of fashion like Gucci, Tommy Hilfiger, Jeremy Scott, Givenchy, Kenzo, Giorgio Armani, Céline, Nina Ricci, and Diane Von Furstenberg.
Her beautiful body build and enviable height have also earned her admiration from prestigious fashion firms, including appearing in advertising campaigns and working with notable photographers.
A mother of two, Oluchi has her own modelling agency called OModel. The agency is based in South Africa and has offices in Cape Town and Johannesburg.
She's married to Luca Orlandi, an Italian fashion designer. The couple's first child arrived in 2007, following their wedding in 2006.
Her height stands at 1.83 m.
3. Leila Lopes (Angola)
Leila Lopes is an Angolan Television host, actress, beauty queen, and model who rose to stardom for winning the titles of Miss Angola UK in 2010, Miss Angola in 2010 and Miss Universe in 2011.
She was born as Leila Luliana da Costa Vieira Lopes on February 26, 1986, in Benguela, Angola. She holds a bachelor's degree in business management from the University of Suffolk in Ipswich, United Kingdom.
Leila Lopes is married to Ositadimma "Osi" Umenyiora, a British-Nigerian and former American Football defensive end. They got married on 30 May 2015.
4. Jackie Appiah (Ghana)
Jackie Appiah is one of Ghana's favourite movie stars. Over the years, this beautiful lady has remained on top of the chart, won the hearts of many local fans, and has brought to bear everything it takes to be a legendary actress.
She was born in Toronto on December 5, 1983, but spent her early childhood in Canada, from where she moved to Ghana with her mother at age 10.
Canadian-born Ghanaian actress Jackie Appiah has featured in over 100 Ghanaian and Nigerian movies and has been nominated for several awards in the entertainment. She has also appeared in countless TV commercials, billboards and advertisement platforms.
She is currently dating Bobby Obodo, a Nigerian actor following a separation from her husband Peter Agyeman. Agyeman, a popular Ghanaian man and Appiah got married in a lavish wedding ceremony in 2005. Their marriage produced a son called Damien Peter Agyemang.
5. Yvonne Nelson (Ghana)
Yvonne Nelson is a popular Ghanaian actress, model, film producer and an entrepreneur.
Born on November 3, 1985, in Accra, she had her elementary education at St. Martin De Porres School in Accra, from where she proceeded to Aggrey Memorial Senior High School Accra for her high school education. Yvonne holds a bachelor's degree in Human Resource Management from Central University College, in Accra.
Like Jackie Appiah, she's a household name in Nollywood, having launched her acting career way back in 2007; and having featured in over a hundred movies, it's fair to say that she's good at the job.
In addition to acting, she runs a foundation called The Yvonne Nelson Glaucoma Foundation, established in 2010 to help raise awareness about the eye disease.
6. Agbani Darego (Nigeria)
Agbani Darego is a Nigerian model and beauty goddess who shot to stardom after winning Miss World beauty pageant in 2011.
Born into a family of eight on December 22, 1982, in Lagos state, Nigeria, she grew up in D-line, a major business and urban residential neighbourhood in Port Harcourt.
Agbani Asenite Darego, a descent of Abonnema, Rivers State, is the first native African to win the Miss World beauty pageant, as past winners who represented Africa in the International competition, were all of European descent.
Darego's journey to stardom started in 2001 when she was decorated as the Most Beautiful Girl in Nigeria. She has since judged several international fashion, modelling and pageant competitions, including Elite Model Look Nigeria 2012 and 2014, Miss World 2014, Miss England 2002, and Mr. Scotland 2002.
Check Out: 200 Unique African Boy Names
Like most beauty queens, Darego is learned. She is a graduate of Psychology from the New York University. Agbani Darego is married to Ishaya Danjuma, the son of Billionaire General Theophilus Yakubu Danjuma in Marrakesh, Morocco.
7. Dillish Mathews (Namibia)
Dillish Mathews is a Namibian model and actress born on September 16, 1990. She rose to prominence after she won the 2013 Big Brother Africa reality TV show.
Born to a Kenyan soldier father, Dillish was raised in Namibia, where she also had her elementary, high school, and college education.
As a local model, beautiful Dillish was only known in Nambia. Her popularity, however, got a boost after winning $300,000 in Big Brother Africa, including landing various endorsement deals from mega-firms.
Dillish is currently doing well in her businesses.  In addition to her Ice Cubes business,  she has her own lip gloss line called "Vault by Dillish" which was launched in 2014, with offices in Kenya, Zambia, Nigeria, Namibia, Zimbabwe, and Tanzania.
Records have it that Namibian beauty goddess Dillish Mathews is worth over $2 million.
8. Tiwa Savage (Nigeria)
Tiwa Savage is a popular Nigerian singer-songwriter born on February 5, 1980, in Ikeja, Lagos State. Born into a comfortable family, she was pampered and taken care of by her parents who provided everything she wanted.
At age of 11, Tiwa and her family left Nigeria for London, where she spent a part of her childhood. Not long after arriving London, her family moved to the United States.
She holds a degree in Business administration from the University of Kent, and a second degree in professional music from Berklee College of Music.
Tiwa Savage has worked with prominent music stars like George Michael, Kelly Clarkson, Mary J. Blige, Andrea Bocelli, Chaka Khan, Blu Cantrell, Emma Bunton,  amongst others.
She has also performed on stage with renowned American rappers like Eminem, 50 Cent, Sting, Destiny's Child, The Black Eyed Peas, and Robbie Williams, to mention a few.
Tiwa Savage has a son (Jamil Balogun) whom she shares with Tunji "Tee Billz" Balogun, a prominent Nigerian entertainment lord, her former manager, and co-founder of 323 Entertainment.
The couple had their wedding on 26 April 2014, at the Armani Hotel in Dubai but the harmony and love didn't last as both separated in 2016 following allegations of infidelity, financial recklessness and drug abuse.
9. Joselyn Dumas (Ghana)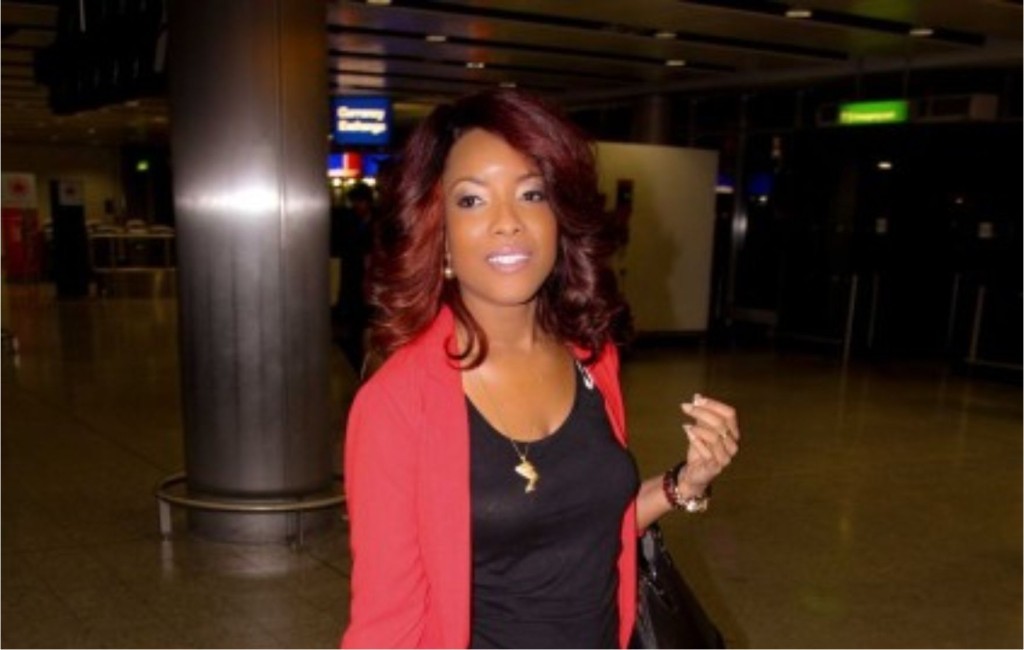 Joselyn Dumas is a Ghanaian actress and television host born 31 August 1980. She had her primary school education at Morning Star School, from where she proceeded to the Archbishop Porter Girls High School for her secondary school education.
Born as Joselyn Canfor-Dumas, this beautiful Ghanaian actress proceeded to the United States for her university education and obtained a Degree in Administrative Law.
A renowned philanthropist, Dumas has a foundation called The Joselyn Canfor-Dumas Foundation (JCDF). Her brilliant performances in movies have also earned her a Ghana Movie Award and an Africa Movie Academy Award nomination for Best Actress.
10. Millen Magese (Tanzania)
Millen Happiness Magese is a Tanzanian supermodel who shot to stardom after she won the 2001 Miss Tanzania beauty Pageant. She has also appearred in top fashion shows across Africa and beyond.
Magese's modelling career was all blooming until at a point when she disclosed that she was battling with endometriosis, a debilitating gynaecological condition that comes with severe pain and infertility.
Nevertheless, Millen, is today, a proud mother. She welcomed her first child in 2017 after 13 years of batlling with Endometriosis, to the excitement of her fans.
11. Omotola Jalade-Ekeinde (Nigeria)
One of the most beautiful actresses Nollywood has ever produced, Omotola Jalade Ekeinde banks as an actress and a singer. She was born on February 7, 1978, in Lagos state to Oluwatoyin Jalade née Amori Oguntade, (mother) and Oluwashola Jalade (father).
Nigeria's screen diva Omotola, who's also a philanthropist, began her modelling career while waiting for her university result. She studied briefly at Obafemi Awolowo University before proceeding to Yaba College of Technology where she studied Estate Management, graduating in 2004.
Omotola, who is of Ondo descent, released her debut album titled GBA in 2005. This was followed by her own reality show titled: Omotola: The Real Me, which was launched in 2012. She has also featured in over 100 movies, making her one of the highest-paid actress in Nollywood.
Jalade is an amazing wife to Matthew Ekeinde, a Nigerian aircraft Captain. The couple got married in 2001 and are parents to four beautiful children, Princess, M.J, Meraiah and Michael.
12. Nadia Buari (Ghana)
Nadia Buari is a beautiful Ghanaian actress born on November 21, 1982, to a Lebanese father and Ghanaian mother.
Ghana-born Buari holds a Bachelor of Fine Arts (BFA) degree from the University of Ghana. Her journey to stardom in Nollywood began in 2008 when she starred in prominent Nigerian films like Mummy's Daughter, Beyonce: The President's Daughter.
Nadia had a shortlived relationship with Nigerian charming actor Jim Iyke. She's a mother of twin girls whom she welcomed in February 2015 in the United States. The father of Buari's twins was hidden from the public for almost two years after the babies' arrival until recently when she shared a photo of the young man, who apparently wasn't Jim Iyke. She also admitted that the man is not a Ghanaian.
13. Lerato "Lira" Molapo (South Africa)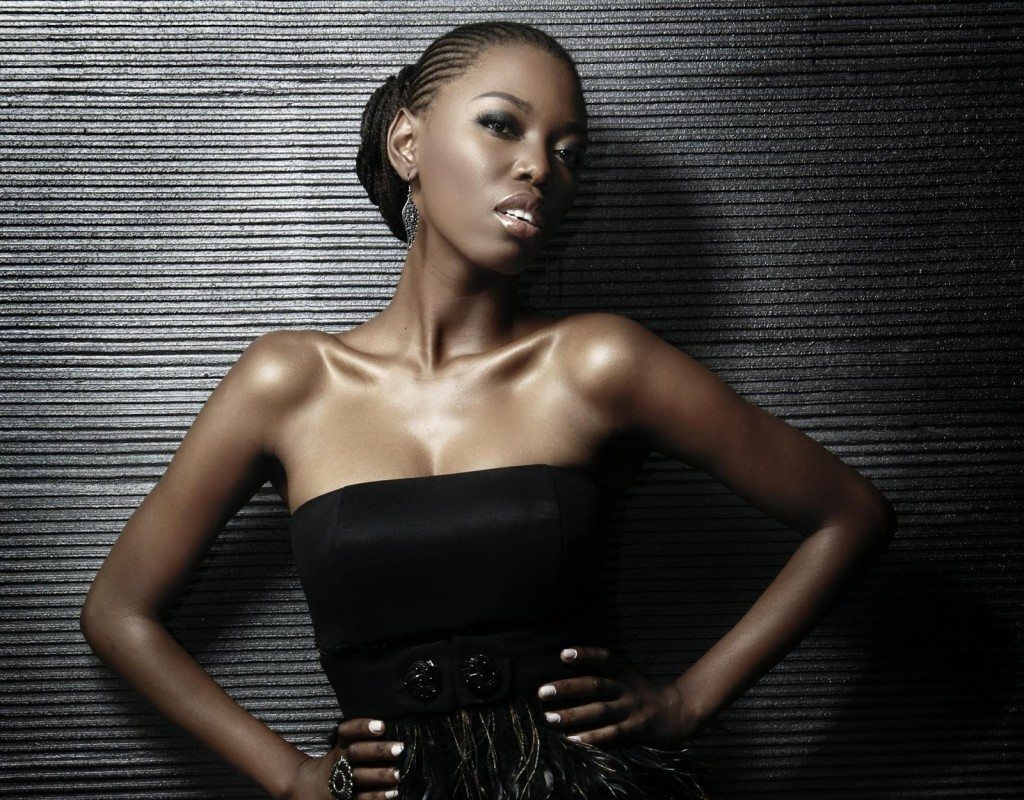 Best known by her stage name "Lira", Lerato Malapo is a South African singer born in Daveyton, on Johannesburg's East Rand, in 1979.
A multi-linguist, she's a fluent speaker of four languages and has won South African Music Afro-Soul Award 11 times. Having released over five studio albums, it's very evident Lira is good at what she does.
Molapo, an accounting graduate, refers to her music as "a fusion of soul, funk, elements of jazz and African". She lists her musical influences as Nina Simone, Miriam Makeba, Stevie Wonder, and Aretha Franklin.
14. Elham Wagdi (Egypt)
Elham Wagdy is an Egyptian beauty goddess who rose to prominence after emerging as the first runner-up at Miss Egypt 2005 pageant.
In 2009, she was also crowned as Miss Egypt. In the same year, she went on to represent Egypt at Miss Universe 2009, held on 23 August at the Imperial Ballroom in Atlantis Paradise Island, Nassau, The Bahamas.
15. Naa Okailey Shooter (Ghana)
Carranzar Naa Okailey Shooter is a Ghanaian model and beauty queen born August 6, 1989. She's best known as the winner of Miss Ghana 2012 and for securing the third position at the Miss World 2013 pageant in Indonesia, making her the first Ghanaian model to have attained such height.
16. Stephanie Linus (Nigeria)
Stephanie Onyekachi Linus (nee Okereke) is a Nigerian beauty queen who wears various hats as an actress, film director and model.
She was born on October 2, 1982, in Ngor Okpala, Imo State to Mary Okereke (mother) and Chima Okereke (father). She had her primary and secondary education in Delta State, a state in the Southern region of Nigeria.
After completing her secondary education, she proceeded to the University of Calabar, in Cross River State, where she graduated with a degree in English and Literary Studies.
In addition to being nominated for several awards, Stephen has won so many awards owing to her brilliant acting skills in over 90 movies. She's married to Linus Idahosa (in April 2012) with whom she had a son named Maxwell Enosata Linus (born October 2015).
17. Genevieve Nnaji (Nigeria)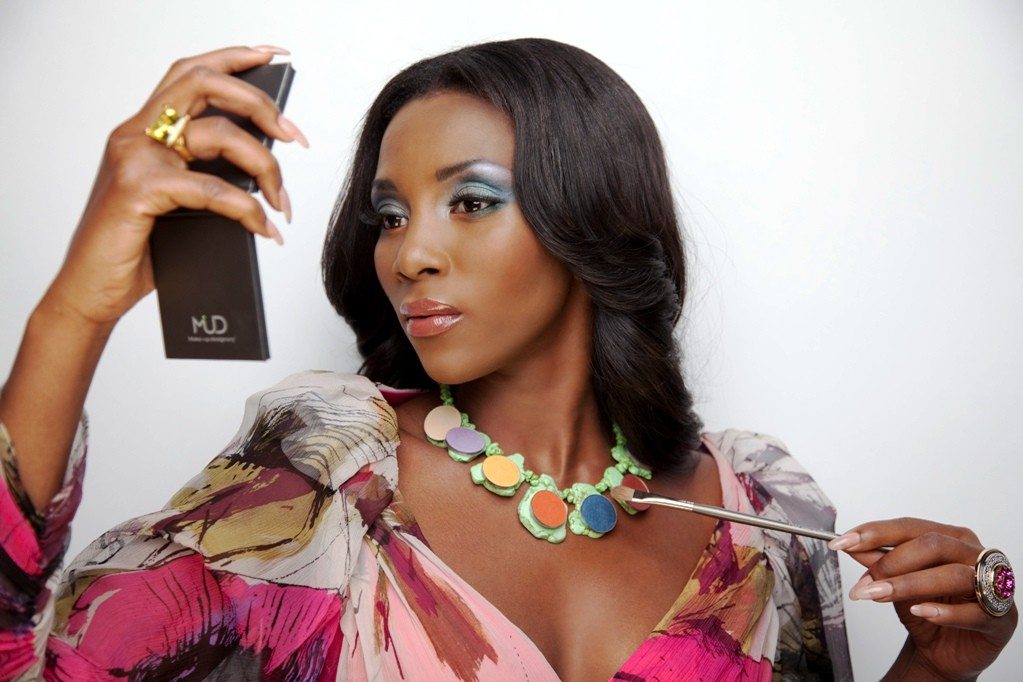 Genevieve Nnaji is an A-list Nigerian actress, model and singer who has earned herself an amazing popularity and impressive number of support owing to her acting skills and matchless beauty.
Born on May 3, 1979, to an engineer father and nursery school teacher in Mbaise, Imo State, she grew up in Lagos together with her seven siblings.
Genevive attended Methodist Girls College, Yaba, Lagos, and later the University of Lagos where she graduated with a bachelor's degree in creative arts.
Her acting career began while she was at the university when she would go hunting for acting jobs. As a model, she has been featured on over six lucrative commercials, and has received several awards and nominations for her work, including a Member of the Order of the Federal Republic by the Nigerian government for her contribution to Nollywood.