Africa is not just the second largest continent in the world but is also home to some of the most beautiful women in the world. Africa sure does have beautiful, intelligent, and smart women that have really proved their worth both in Africa and the world at large. In different fields of endeavor, you find them looking so elegant, and truly making Africa proud. Whatever kind of women you're looking for as far as beauty is concerned, you can find them in Africa.
Even though the definition of beauty varies from one culture to another, from individual preferences and varying parameters that can change over time, the women on this list are a combination of younger and older African women who continue to represent the real essence of the African beauty. These women are beautiful, well accomplished, fierce, and comfortable in their own skin. They truly embody the word 'black don't crack'. In no particular order, they include;
30. Halima Aden
Date of birth: 19th September 1997
Place of birth: Kakuma, Kenya
Nationality: Somalian
Profession: Model
Height: 5 feet 4 inches
Halima is a very daring young woman who has set a precedent for several hijab-wearing aspiring models all over the world. She became popular during the 2016 Miss Minnesota USA pageant for wearing a hijab and emerged as a semi-finalist. She was then signed to IMG Models soon after.
She was born in the Kakuma refugee camp in Kenya but is originally Somalian. She relocated to the United States at age six and attended Apollo High School where she was voted homecoming queen.
After her stint in the Miss Minnesota USA pageant where she wore a burkini and hijab, she has been credited as the individual who started the move towards diversification in the fashion industry.
She has since worked for numerous designers like Alberta Ferretti, Maxmara and also New York Fashion Week, Milan Fashion Week, London Modest Fashion Week, British Glamour, American Eagle, and several others.
She has modeled and appeared on the cover of Allure, Sports Illustrated Swimsuit, Vogue Arabia, British Vogue, Essence magazine. In 2018, she became a UNICEF ambassador with her focus on children's rights. She is presently a student at St. Cloud State University.
29. Adut Akech
Date of birth: 25th December 1999
Place of birth: South Sudan
Profession: Model
Height: 5 feet 8 inches
This young, fierce, black beauty has received the honor of "Model of the Year" by models.com in 2018 and 2019 consecutively. In 2018, she was chosen as the second black model to ever work as a Chanel bride.
Born in South Sudan and raised in Kenya, Adut relocated to the United States with her mother at age 7. Her family introduced her to the fashion industry and began to model at age 16 before signing with Elite Model Management.  She has done several walks for big names in the fashion industry including Saint Laurent, Valentino, Zara, Versace, Calvin Klein, Prada, Tom Ford, Burberry, and several others.
She has shot editorials for American Vogue, Vogue Paris, British Vogue, Le Monde M Magazine. She won the 'Model of the Year' award at the British Fashion Awards in London.
28. Hend Sabry
Date of birth: 20th November 1979
Place of birth: Kebili, Tunisia
Profession: Actress, Lawyer
Height: 5 feet 4 inches
Hend is a perfect blend of beauty and brains and has successfully balanced her professional and personal life. She is known as 'Ola' in the Egyptian television drama titled Ayza Atgawiz.
She was appointed an ambassador against hunger by the UN World Food program in 2010. In 2013, Arab women listed her under the "100 most powerful Arab women.
She is married to an Egyptian businessman and has dual nationalities of her own country (Tunisia) and her country of residence (Egypt).
27. Juliet Ibrahim
Date of birth: 3rd March 1986
Place of birth: Ghana
Profession: Actress, Producer, Author, Entrepreneur
Height: N/A
The stunning Juliet is of Ghanaian, Liberian, and Lebanese descent and has been referred to as the 'Most Beautiful West African Woman' by A-listers magazine.
Born to a Ghanaian-Liberian mom and a Lebanese dad, Juliet is the first of their 4 children. Juliet alongside her siblings spent most of their childhood in Ivory Coast and Lebanon due to the civil wars. After her primary and secondary education, she proceeded to Ghana Institute of Languages where she studied English, Spanish and French.
She got into acting in 2005 appearing alongside Majid Michel in Crime to Christ. She has since featured in more than 50 films. She produced her first film (Number One Fan) in 2014 and made her directorial debut with TV Series 'Every Woman Has a Story'. She has featured in movies where she spoke Twi, Yoruba, and Hausa.
Her foundation "Juliet Ibrahim Foundation" helps raise awareness on kidney disease, malaria, HIV/ AIDS, and Ebola in Ghana and Africa at large.
26. Zozibini Tunzi
Date of birth: 18th September 1993
Place of birth: Tsolo, Eastern Cape, South Africa
Profession: Model
Height: 5ft 8 inches
This South African beauty queen is a beauty to behold. She won the coveted Miss Universe crown in 2019 becoming the third South African and the first black woman to win the title since Leila Lopes in 2011.
Born in Tsolo, Eastern Cape, and raised in Sidwadweni, she is one of 4 sisters. She began to work as a model in 2017 after she moved to Cape Town to attend the Cape Peninsula University of Technology where she graduated in 2018 with a National Diploma in public relations management.
She competed and won the Miss South Africa 2019 pageantry which made her represent South Africa in the Miss Universe 2019 competition where she also emerged the winner.
25. Toni-Ann Singh
Date of birth: 1st February 1991
Place of birth: Morant Bay, Jamaica
Profession: Model, Psychologist
Height: 5 feet 5 inches
Toni-Ann Singh made history again when she emerged winner at the 2019 Miss World. She is the 4th Jamaican Woman to win this coveted crown.
Born in Morant Bay, Jamaica, her parents immigrated to Florida, United States when she was age 9. She attended Florida State University graduating with a degree in Women's Studies and Psychology.
She is a classically trained musician who started receiving training since age 9. She was Miss Jamaica 2019 before winning the 2019 Miss World Competition becoming the first black woman to wear this crown since Agbani Darego in 2001.
24. Adaora Akubilo
Date of birth: 1987
Nationality: Nigerian
Profession: Model, Writer
Height: 5 feet 11 inches
Adaora is one of the fittest models in the world having featured in the 2012 and 2013 Sports Illustrated Swimsuit Editions.
Born in Windsor, Connecticut, she moved to Nigeria at age 6 and spent 10 years in her father's village learning about her culture. After returning to Connecticut, she was approached by a John Casablancas model scout (Tina Kiniry) which was how she started her modeling career. She holds a degree in the English Language.
She appeared on NBC as one of the twelve finalists in the 2007 Sports Illustrated Swimsuit Model Search. She has done several campaigns for CoverGirl, Mary Kay, House of Dereon, Abercrombie, Avon, Ulta, Boden, Burts, Ray-Ban, Bees, and Garnier Nutrisse. Adaora is married with two children but continues to model.
23. Lupita Nyongo'o
Date of birth: 1st March 1983
Place of birth/Nationality: Mexico (Kenya)
Profession: Actress
Height: 5 feet 4 inches
Lupita is an award-winning actress and author who has taken the world by storm. She began her career in Hollywood as a production assistant and has gone ahead to star in several iconic roles becoming the first Kenyan/Mexican actress to win an Academy Award.
She was born in Mexico as a daughter to Kenyan politician Peter Anyang Nyong'o when her father was teaching in Mexico. She was raised in Kenya from age one and later relocated to the United States to study. She obtained a bachelor's degree in film and theater studies from Hampshire College and a master's degree in acting from Yale School of Drama. Aside from her talents, Lupita's beauty, and fashion sense have also put her on the global map. In 2014, she was named the most beautiful woman by People.
22. Honorine Uwera
Date of birth: 30th July 1990
Place of birth: Rwanda
Profession: Model
Height: 5 feet 10 inches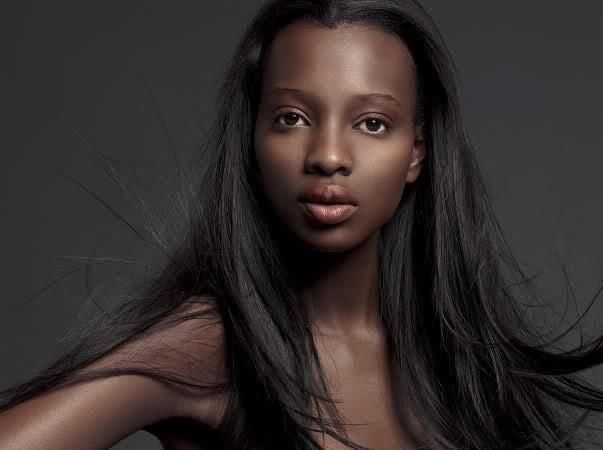 Honorine Uwera is a fashion model who made her debut in the fashion industry at the Spring Akris, Costume National, Yves Saint Laurent shows in Paris in 2004.
She immigrated to Canada in the late 90s and began modeling at age 16. The 5 feet 10 inches tall black beauty is signed with IMD models. She has appeared in catalogues for Nordstorm, Trace, Italian Vogue editorial for Elle, Miste, and shows for Marc Jacobs, Catherine Malandrino, Tory Burch, Kai Kuhne, Rebecca Taylor, and several others.
21. Megalyn Echikunwoke
Date of birth: 28th May 1983
Place of birth/Nationality: Spokane, Washington/Nigerian
Profession: Actress
Height: 5 feet 5 inches
The stunning actress is known for her roles in television and film. She was born in Spokane, Washington to an Igbo, Nigerian father and an American mother. Her father who was a survivor of the Nigerian civil war immigrated to the United States but died when Megalyn was 4 years old due to injuries sustained during the war.
Megalyn was discovered at age 14 while performing in a theatre production at an arts academy summer camp. She has appeared in over 50 roles in her acting career.
20. Jokate Mwegelo
Date of birth: 20th March 1987
Place of birth/Nationality: Washington DC/Tanzanian
Profession: Politician, Entrepreneur, Media Personality
Height: N/A
Honorable Mwegelo is beauty and intelligence personified. She is among Tanzania's youngest and most influential leaders. She was born in Washington, D.C where her parents worked but was raised in Dar es Salaam, Tanzania where she had her primary, secondary and tertiary education. She studied Political Science and Philosophy at the University of Dar Es Salaam where she graduated with a G.P.A of 4.0.
She showed leadership traits at a young age starting as a prefect in primary school to holding several leadership positions in secondary school and university. In July 2018, she was appointed to serve as the District Commissioner of the Kisarewe District.
19. Bonang Matheba
Date of birth: 25th June 1987
Place of birth: Mahikeng, North West, South African
Profession: TV and Radio Presenter, Model, Businesswoman
Height: 5 feet 2 inches
https://www.instagram.com/p/BH4iT32j78a/
Queen B, as she is fondly called by her devout fans is a very big media personality in South Africa. She is known for her signature voice and flamboyant presenting skills. She is also popular as the first black South African to be featured in several magazines.
Matheba was born and brought up in Mahikeng borough of North West and is of Bantu-speaking ethnic group Setswana. She has hosted several award shows and is a fashion icon. She graced the cover of Forbes Woman Africa in 2016 and is the first African to be given an E! News Special Africa on E! She has written and released her book 'From A to B and has a reality show Being Bonang.
18. Osas Ighodaro
Date of birth: 26th October
Place of birth/Nationality: United States/Nigeria
Profession: Actress
Height: N/A
The delectable actress is a host, producer, and humanitarian who became popular after she won the Miss Black USA pageant in 2010. She emerged as the highest-grossing Nollywood actress in 2018.
Osas was born to Nigerian parents from Edo state in Bronx, New York, United States. She studied broadcast journalism at Pennsylvania State University and obtained a master's degree in fine arts from the Actors Studio Drama School at Pace University.
She moved to Nigeria in 2012 with plans of spending 6 months but got mouthwatering job offers and she hasn't moved back since then. She married Gbenro Ajibade in June 2015, they had their first child in 2016 and divorced some couple of years after.
17. Vimbai Mutinhiri
Date of birth: 18th February 1987
Place of birth: Zimbabwe
Profession: Actress, Model
Height: 6 feet
Vimbai Mutinhiri is a prominent Zimbabwean model, Television personality, and actress who began her acting career at the age of fifteen. Although Mutinhiri was born in Harare, Zimbabwe, she spent much of her childhood in Belgrade, Serbia, and in Johannesburg, South Africa.
As the last child of Zimbabwe's prominent cabinet members Ambrose Mutinhiri (father) and Tracy Mutinhiri (mother), Vimbai had little or no challenge while growing up. She was given very special attention and a memorable childhood experience that befits royalty.
Beautiful Mutinhiri had her high school education at two schools – St Edward's School, in Oxford and Arundel School, in Harare. She graduated from St Edward's in 2000 and Arundel School in 2002.
Upon her graduation from high school, she proceeded to the University of Cape Town, where she majored in Social Sciences. She graduated from the prestigious university in 2008 with a Bachelor's Degree.
Mutinhiri's first taste of popularity was after she starred in Who's In Charge at a young age; a movie which was featured at the Zimbabwe International Film Festival. Her popularity and acting career got a boost later on after she landed a lead role in Zimbabwe's first soap opera, Studio 263.
Ever since these successes, this beautiful Zimbabwean superstar has continued to soar higher than many imagined. She has been on the runway on various occasions and has hosted shows for many entertainment industries.
Vimbai is also a former Big Brother Africa housemate. She was part of the reality television season 6 series aired in 2011. Although she got evicted on day 84, her involvement in the show earned her some entertainment gigs, including hosting Star Gist, an entertainment and lifestyle show on Africa Magic Entertainment. She's the Face of Castle Milk Stout in Cameroon.
16. Oluchi Orlandi
Date of birth: 1st of August 1980
Place of birth: Lagos, Nigeria
Profession: Model
Height: 6 feet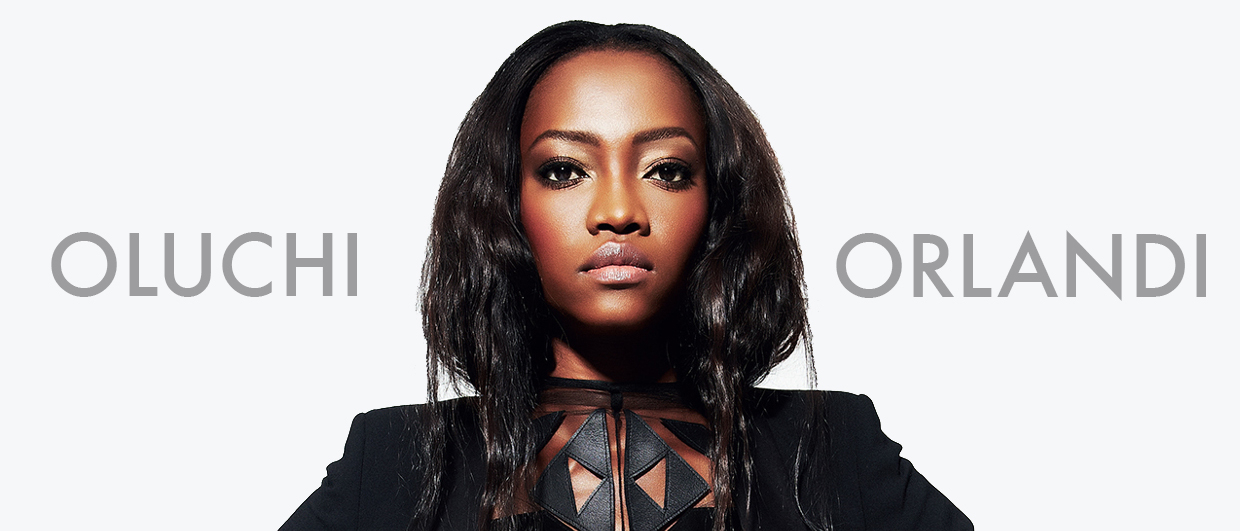 Undoubtedly one of the finest models Nigeria has ever produced, Oluchi Orlandi is a Nigerian model born on August 1, 1980. Born as Oluchi Onweagba to a civil servant father and mother who was a nurse, this Nigerian beauty was raised together with her two brothers and sisters in the suburbs of Lagos, Nigeria.
Unlike most models, Oluchi never had an interest in modeling and fashion while growing up. She began to develop an interest in modeling at the age of 17 after her family and friends encouraged her to take part in the 1998 edition of the Face of Africa, organized by the South African channel M-Net.
Onweagba-Orlandi later emerged the winner of the continental modeling competition, paving way for other major contracts that came her way.
Oluchi's perfect physique has graced prominent American and Italian fashion covers like  Marie Claire, Allure, Nylon, Elle, i-D, Pop, Untold, Surface, and many more. She has also walked the runways for luxury brands of fashion like Gucci, Tommy Hilfiger, Jeremy Scott, Givenchy, Kenzo, Giorgio Armani, Céline, Nina Ricci, and Diane Von Furstenberg.
Her beautiful physique and enviable height have also earned her admiration from prestigious fashion firms, including appearing in advertising campaigns and working with notable photographers.
A mother of two, Oluchi has her own modeling agency called OModel. The agency is based in South Africa and has offices in Cape Town and Johannesburg.
She's married to Luca Orlandi, an Italian fashion designer. The couple's first child arrived in 2007, following their wedding in 2006.
15. Leila Lopes
Date of birth: 26th February 1986.
Place of birth: Benguela, Angola
Profession: Actress, Beauty queen, TV Host
Height: 5 feet 8 inches
Leila Lopes is an Angolan Television host, actress, beauty queen, and model who rose to stardom for winning the titles of Miss Angola UK in 2010, Miss Angola in 2010 and Miss Universe in 2011. She was born as Leila Luliana da Costa Vieira Lopes on February 26, 1986, in Benguela, Angola. She holds a bachelor's degree in business management from the University of Suffolk in Ipswich, United Kingdom. Leila Lopes is married to Ositadimma "Osi" Umenyiora, a British-Nigerian and former American Football defensive end. They got married on 30 May 2015.
14. Jackie Appiah
Date of birth: 5th December 1983
Place of birth/Nationality: Toronto, Canada/Ghanaian
Profession: Actress
Height: N/A
Jackie Appiah is one of Ghana's favorite movie stars. Over the years, this beautiful lady has remained on top of the chart, won the hearts of many local fans, and has brought to bear everything it takes to be a legendary actress. She was born in Toronto on December 5, 1983, but spent her early childhood in Canada, from where she moved to Ghana with her mother at age 10.
Canadian-born Ghanaian actress Jackie Appiah has featured in over 100 Ghanaian and Nigerian movies and has been nominated for several awards in the entertainment. She has also appeared in countless TV commercials, billboards and advertisement platforms.
She is currently dating Bobby Obodo, a Nigerian actor following a separation from her husband Peter Agyeman. Agyeman and Appiah got married in a lavish wedding ceremony in 2005. Their marriage produced a son named Damien Peter Agyemang.
13. Yvonne Nelson
Date of birth: 12th November 1985
Place of birth: Accra, Ghana
Profession: Actress
Height: 6 feet
Yvonne Nelson is a popular Ghanaian actress, model, film producer, and entrepreneur. Born on November 3, 1985, in Accra, she had her elementary education at St. Martin De Porres School in Accra, from where she proceeded to Aggrey Memorial Senior High School Accra for her high school education. Yvonne holds a bachelor's degree in Human Resource Management from Central University College, in Accra.
Like Jackie Appiah, she's a household name in Nollywood, having launched her acting career way back in 2007; and has featured in over a hundred movies.
In addition to acting, she runs a foundation called The Yvonne Nelson Glaucoma Foundation, established in 2010 to help raise awareness about the eye disease.
12. Agbani Darego
Date of birth: 22nd December 1982
Place of birth: Lagos, Nigeria
Profession: Model, Beauty queen
Height: 6 feet
Agbani Darego is a Nigerian model and beauty goddess who shot to stardom after winning Miss World beauty pageant in 2001. Born into a family of eight on December 22, 1982, in Lagos State, Nigeria, she grew up in D-line, a major business and urban residential neighborhood in Port Harcourt.
Agbani Asenite Darego, a descent of Abonnema, Rivers State, is the first native African to win the Miss World beauty pageant, as past winners who represented Africa in the International competition were all of European descent. Darego has since judged several international fashions, modeling and pageant competitions, including Elite Model, Look Nigeria 2012 and 2014, Miss World 2014, Miss England 2002, and Mr. Scotland 2002.
Like most beauty queens, Darego is learned. She is a graduate of Psychology from New York University. Agbani Darego is married to Ishaya Danjuma, the son of Billionaire General Theophilus Yakubu Danjuma.
11. Dillish Mathews
Date of birth: 16th September 1990
Place of birth: Namibia
Profession: Model, Entrepreneur
Height: N/A
Dillish Mathews is a Namibian model and actress born on September 16, 1990. She rose to prominence after she won the 2013 Big Brother Africa reality TV show. Born to a Kenyan soldier father, Dillish was raised in Namibia, where she also had her elementary, high school, and college education. As a local model, beautiful Dillish was only known in Nambia.
Her popularity, however, got a boost after winning $300,000 in Big Brother Africa, including landing various endorsement deals from mega-firms. Dillish is currently doing well in her businesses. In addition to her Ice Cubes business, she has her own lip gloss line called "Vault by Dillish" which was launched in 2014, with offices in Kenya, Zambia, Nigeria, Namibia, Zimbabwe, and Tanzania. Records have it that Namibian beauty goddess Dillish Mathews has a net worth of over $2 million.
10. Tiwa Savage
Date of birth: 5th February 1980
Place of birth: Lagos, Nigeria
Profession: Musician, Actress
Height: 5 feet 4 inches
Tiwa Savage is a popular Nigerian singer-songwriter born on February 5, 1980, in Ikeja, Lagos State. Born into a comfortable family, she was pampered and taken care of by her parents who provided everything she wanted. At the age of 11, Tiwa and her family left Nigeria for London, where she spent a part of her childhood. Not long after arriving in London, her family moved to the United States.
She holds a degree in Business administration from the University of Kent, and a second degree in professional music from Berklee College of Music. Tiwa Savage has worked with prominent music stars like George Michael, Kelly Clarkson, Mary J. Blige, Andrea Bocelli, Chaka Khan, Blu Cantrell, Emma Bunton, amongst others. She has also performed on stage with renowned American rappers like Eminem, 50 Cent, Sting, Destiny's Child, The Black Eyed Peas, and Robbie Williams, to mention a few.
Tiwa Savage has a son (Jamil Balogun) whom she shares with Tunji "Tee Billz" Balogun, a prominent Nigerian entertainment mogul, her former manager, and co-founder of 323 Entertainment. The couple had their wedding on 26 April 2014, at the Armani Hotel in Dubai but the harmony and love didn't last as both separated in 2016 following allegations of infidelity, financial recklessness, and drug abuse.
9. Joselyn Dumas
Date of birth: 31st August 1980
Place of birth: Ghana
Profession: Actress, Television and Event Host, Philanthropist
Height: N/A
https://www.instagram.com/p/CCF9C9-J9Bx/?utm_source=ig_web_copy_link
Joselyn Dumas is a Ghanaian actress and television host born on 31 August 1980. She had her primary school education at Morning Star School, from where she proceeded to the Archbishop Porter Girls High School for her secondary school education. Born as Joselyn Canfor-Dumas, this beautiful Ghanaian actress proceeded to the United States for her university education and obtained a Degree in Administrative Law.
A renowned philanthropist, Dumas has a foundation called The Joselyn Canfor-Dumas Foundation (JCDF). Her brilliant performances in movies have also earned her a Ghana Movie Award and an Africa Movie Academy Award nomination for Best Actress.
8. Millen Magese
Date of birth: January 1979
Place of birth: Tanzania
Profession: Model
Height: 5 feet 11 inches
Millen Happiness Magese is a Tanzanian supermodel who shot to stardom after she won the 2001 Miss Tanzania Beauty Pageant. She has also appeared in top fashion shows across Africa and beyond. Magese's modeling career was all blooming until when she disclosed that she was battling with endometriosis, a debilitating gynecological condition that comes with severe pain and infertility. Nevertheless, Millen, is today, a proud mother. She welcomed her first child in 2017 after 13 years of battling with Endometriosis, to the excitement of her fans.
7. Omotola Jalade-Ekeinde
Date of birth: 7th February 1978
Place of birth: Lagos, Nigeria
Profession: Actress, Model, Singer, Philanthropist
Height: 5 feet 8 inches
One of the most beautiful actresses Nollywood has ever produced, Omotola Jalade Ekeinde banks as an actress and a singer. She was born on February 7, 1978, in Lagos state to Oluwatoyin Jalade née Amori Oguntade, (mother) and Oluwashola Jalade (father). Nigeria's screen diva Omotola, who's also a philanthropist, began her modeling career while waiting for her university result.
She studied briefly at Obafemi Awolowo University before proceeding to Yaba College of Technology where she studied Estate Management, graduating in 2004. Omotola, who is of Ondo descent, released her debut album titled GBA in 2005. This was followed by her own reality show titled: Omotola: The Real Me, which was launched in 2012. She has also featured in over 100 movies, making her one of the highest-paid actresses in Nollywood. Jalade is an amazing wife to Matthew Ekeinde, a Nigerian aircraft Captain. The couple got married in 2001 and are parents to four beautiful children, Princess, M.J, Meraiah, and Michael.
6. Nadia Buari
Date of birth: 21st November 1982
Place of birth: Sekondi-Takoradi Ghana
Profession: Actress
Height: 5 feet 5 inches
Nadia Buari is a beautiful Ghanaian actress born on November 21, 1982, to a Lebanese father and Ghanaian mother. Ghana-born Buari holds a Bachelor of Fine Arts (BFA) degree from the University of Ghana. Her journey to stardom in Nollywood began in 2008 when she starred in prominent Nigerian films like Mummy's Daughter, and Beyonce: The President's Daughter.
Nadia had a shortlived relationship with Nigerian charming actor Jim Iyke. She's a mother of twin girls whom she welcomed in February 2015 in the United States. The father of Buari's twins was hidden from the public for almost two years after the babies' arrival until recently when she shared a photo of the young man, who apparently wasn't Jim Iyke. She also admitted that the man is not a Ghanaian.
5. Lerato "Lira" Molapo
Date of birth: 14th March 1979
Place of birth: South Africa
Profession: Musician
Height: N/A
Best known by her stage name "Lira", Lerato Malapo is a South African singer born in Daveyton, on Johannesburg's East Rand, in 1979. A multi-linguist, she's a fluent speaker of four languages and has won South African Music Afro-Soul Award 11 times. Having released over five studio albums, it's very evident Lira is good at what she does.
Molapo, an accounting graduate, refers to her music as "a fusion of soul, funk, elements of jazz and African". She lists her musical influences as Nina Simone, Miriam Makeba, Stevie Wonder, and Aretha Franklin.
4. Elham Wagdi
Date of birth: 20th January 1984
Place of birth: Cairo, Egypt
Profession: Model
Height: 5 feet 9 inches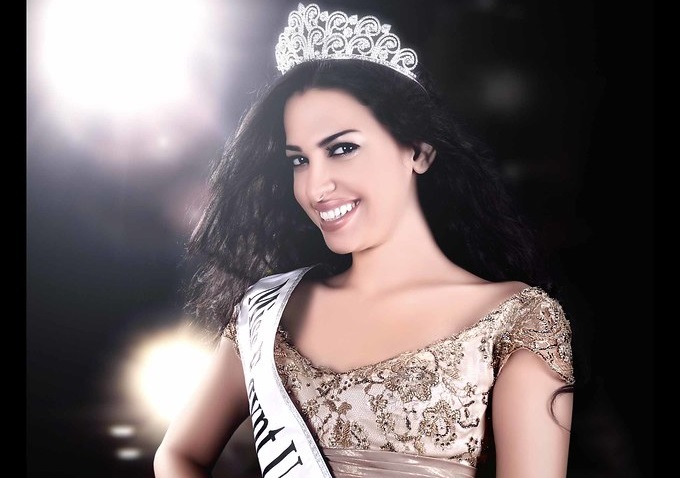 Elham Wagdy is an Egyptian beauty goddess who rose to prominence after emerging as the first runner-up at Miss Egypt 2005 pageant. In 2009, she was crowned as Miss Egypt. In the same year, she went on to represent Egypt at Miss Universe 2009, held on 23 August at the Imperial Ballroom in Atlantis Paradise Island, Nassau, The Bahamas. She is married to Farid el-Badri an Egyptian businessman.
3. Naa Okailey Shooter
Date of birth: 6th August 1989
Place of birth: Ghana
Profession: Model
Height: 5 feet 7 inches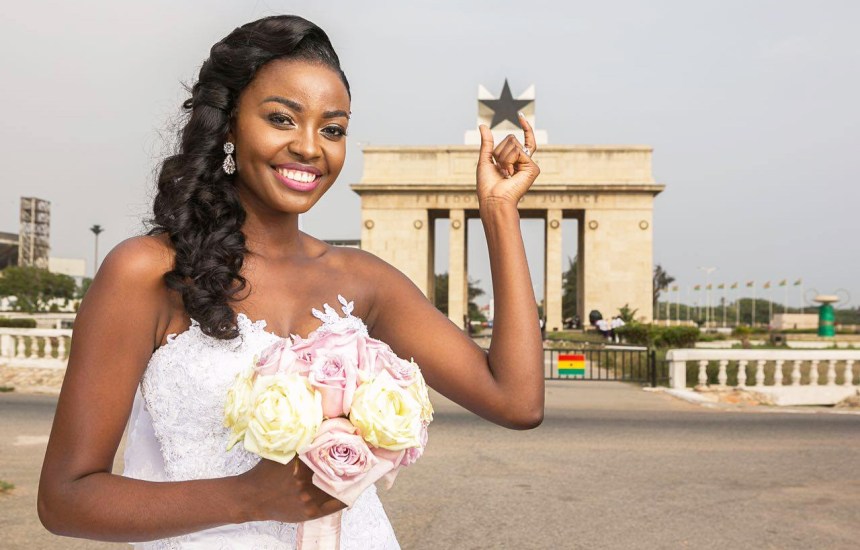 Carranzar Naa Okailey Shooter is a Ghanaian model and beauty queen born on August 6, 1989. She's best known as the winner of Miss Ghana 2012 and for securing the third position at the Miss World 2013 pageant in Indonesia, making her the first Ghanaian model to have attained such height.
2. Stephanie Linus
Date of birth: 2nd October 1982
Place of birth: Imo State, Nigeria
Profession: Actress, Director, Model
Height: N/A
Stephanie Onyekachi Linus (nee Okereke) wears various hats as an actress, film director, and model. She was born in Ngor Okpala, Imo State to Mary Okereke (mother) and Chima Okereke (father). She had her primary and secondary education in Delta State, a state in the Southern region of Nigeria. After completing her secondary education, she proceeded to the University of Calabar, in Cross River State, where she graduated with a degree in English and Literary Studies. In addition to being nominated for several awards, Stephen has won so many awards owing to her brilliant acting skills in over 90 movies. She's married to Linus Idahosa (in April 2012) with whom she had a son named Maxwell Enosata Linus (born October 2015).
1. Genevieve Nnaji
Date of birth: 3rd May 1979
Place of birth: Imo State, Nigeria
Profession: Actress, Producer, Director
Height: Unknown
Genevieve Nnaji is an A-list Nigerian actress, model, and singer who has earned herself amazing popularity owing to her acting skills and matchless beauty. Born to an engineer father and nursery school teacher in Mbaise, Imo State, she grew up in Lagos together with her seven siblings. Genevive attended Methodist Girls College, Yaba, Lagos, and later the University of Lagos where she graduated with a bachelor's degree in creative arts.
Her acting career began while she was at the university when she would go hunting for acting jobs. As a model, she has been featured in over six lucrative commercials and has received several awards and nominations for her work. She is a Member of the Order of the Federal Republic by the Nigerian government for her contribution to Nollywood. Her directorial debut movie Lionheart is the first Netflix Original from Nigeria and was Nigeria's first submission to the Oscars even though it was later disqualified for having most of its dialogue in English.