Cell C has millions of subscribers as loyal customers, and a quick look at their data deals tells you why this is the case. The network operator has one of the most diverse and relatable data plans in South-Africa. It is no surprise that many people choose them for their data plans. The prices of these data plans are also flexible enough for there to be a reasonable data plan for every single kind of user out there.
It does not matter if you are a light, modest or heavy user of the internet. That you prefer short-term or long-term data plans is not also an issue. Cell C has ensured that they formulated the best possible bundles that will leave everyone satisfied. For potential customers looking for a new network operator, check out Cell C's data plans below, along with the prices, advantages, and disadvantages.
Cell C 7-Day Data Bundles
The 7-day Cell C data bundle plan enables you to stay connected to the internet for a week. You have more days to enjoy your data bundles while also paying less. This bundle's advantage is that you have various options to choose from to suit your need and budget with plans as low as R10.
Another advantage is that you can use the data at any time with no restrictions. You can also access any internet platform as long as your data volume remains. One notable downside is you may sometimes run out of time before exhausting the bundle, and once it expires, the remaining volume does not carry over. Other things to note before subscribing to the bundle include:
This bundle is only available as a one-off purchase, and you cannot set it as a recurring deal.
You can only rollover your remaining volume if you purchase a new 7-day bundle before the current one's expiration.
It is available to all prepaid, TopUp, and postpaid customers on any tariff.
You can transfer your data to another Cell C customer using the Cell C app or portal. The maximum transfer limit is 1GB per month, with three transfers allowed per day. There are no charges for transfers.
You can subscribe to any of the 7-day data bundles by:
Using the USSD code *109# or *147# and selecting the 'buy bundles' option
Alternatively, you can log in to cellc.co.za and purchase the bundle on the site
Below is a table containing the various options under the 7-day data bundle package and their prices:
| | |
| --- | --- |
| Bundle Option | Price (R) |
| 7-day bundle 60MB | 10 |
| 7-day bundle 150MB | 15 |
| 7-day bundle 250MB | 25 |
| 7-day bundle 500MB | 45 |
| 7-day bundle 1GB | 65 |
| 7-day bundle 2GB | 95 |
Cell C SmartData Daily Bundles
The telecom company introduced the SmartData daily bundle to allow customers top up with data during the day as they need and enjoy low in-bundle rates. These plans ensure you never run out of data bundle. You can add it to existing prepaid or contract plans.
The major pro of this bundle is its price. You can get access to the internet for as low as R4. The con is that daily subscribing to a data plan can be more expensive in the long run than simply subscribing to a long-term plan. Also, there are no carryover or rollover benefits with this plan. This plan is mostly for light users of the internet with no heavy online activity taking place.
You can activate this bundle by –
dialing *147# on your mobile phone with your Cell C line and
Then select option 4.
Alternatively, you can log in to your Cell C app and purchase the data deal. The table below contains the options available under the SmartData daily bundle:
| | |
| --- | --- |
| Bundle Option | Price (R) |
| Smartdata daily bundle 5MB | 2 |
| Smartdata daily bundle 25MB | 4 |
| Smartdata daily bundle 65MB | 9 |
| Smartdata daily bundle 120MB | 14 |
| Smartdata daily bundle 500MB | 17 |
| Smartdata daily bundle 1024MB | 20 |
Cell C 30-Day Data Bundles
This Cell C data bundle has the widest range of options, including deals that last longer than 30 days. The 30-day data bundles do not expire as long as you purchase another plan within the validity period. It means your data volume carries over into the new subscription.
This is a significant advantage as it means there is no data wastage. It is also available on any tariff plan. Suppose you are a heavy user of data and hugely reliant on being connected to the internet regularly, this is the plan for you. A notable downside to this bundle is that it is quite pricey and can be expensive for people with a lean budget.
The table below contains the options available under the 30-day and 90-day data bundles, along with their prices.
| | | |
| --- | --- | --- |
| Bundle Options | Price (R) | Validity |
| 40MB | 10 | 30 days |
| 80MB | 15 | " |
| 150MB | 29 | " |
| 250MB | 35 | " |
| 325MB | 49 | " |
| 800MB | 80 | " |
| 1GB | 95 | " |
| 1.5GB | 149 | " |
| 2GB | 199 | " |
| 3GB | 249 | " |
| 6GB | 299 | " |
| 7GB | 399 | " |
| 10GB | 499 | 90 days |
| 20GB | 799 | " |
| 30GB | 899 | " |
| 40GB | 1199 | " |
| 100GB | 2999 | " |
Aside from these three major data bundles, Cell C also has quite a few other data deals that serve specific purposes. All these bundles are useful for different reasons with a targeted customer base.
Cell C Nite Bundles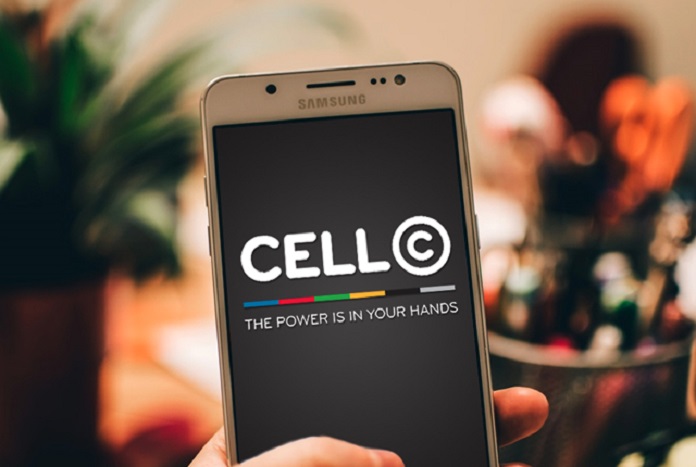 The Cell C Nite bundles are for night owls. Individuals that enjoy the internet in the dead of night right until the early hours of the morning. This bundle entails paying reduced fees for substantial data volume. This bundle lasts from 1 a.m. – 7 a.m. and has no carryover benefit.
To subscribe, dial *147# or visit the Cell C website to get started. The bundle has two options:
250MB Nite Bundle plan for R6
1GB Nite Bundle plan for R15
Cell C Upfront Payment Bundle
The Cell C up-front payment bundle is one of the most innovative data deals out there. It involves a customer paying a one-off payment and getting data volume every 30 days for 12 months. In other words, you pay an amount, and your data is sorted every day for a whole year. This bundle offers customers a discounted rate plus the flexibility of a prepaid data bundle. There are five options under the plan:
Pay R129 and get 100MB data every month for 12 months
R199 and get 200MB data every month for 12 months
R399 and get 500MB data every month for 12 months
R799 and get 1GB of data every month for 12 months
R1299 and get 2GB data every month for 12 months
Cell C WhatsApp Bundle
With as little as R10, you can get internet data to stay connected on WhatsApp and talk to loved ones and family. This bundle is available to all Cell C customers. A disadvantage of this bundle is that you cannot use the data for WhatsApp calls, either video or audio.
You can purchase this bundle online via card or by dialing *109#. You can also gift your friends this bundle by dialing *112*1#. The three options available under this bundle are:
300MB WhatsApp bundle for R10. It lasts for 7 days.
600MB WhatsApp bundle for R20. It lasts for 15 days.
1GB WhatsApp bundle for R29. It lasts for 30 days.
Cell C Socialize Bundle
This is another innovative data deal by Cell C tailored explicitly to social media access and usage. It offers affordable options that enable customers to stay connected to their favorite social media platforms. So if you are a lover of Instagram and TikTok, this plan is for you.
This bundle offers lower prices than the standard data bundles and offers excellent value for money. Purchase this bundle by dialling *147# or using the Cell C app. There daily, weekly, and monthly TikTok plans available under this bundle.
Daily TikTok Plans include:
50MB for R3
100MB for R5
250MB for R9
Weekly TikTok Plans include:
350MB for R15
750MB for R30
Monthly TikTok Plans include:
500MB for R25
1GBMB for R45