Colin Farrell is not married and therefore does not have a wife. He, however, reportedly has a girlfriend. The Golden Globe award-winning actor, who is known to have dated a long list of ladies in the past, from authors to models, musicians, and actresses, is said to be dating Kelly McNamara. The pair are said to have been on and off since 2017 and were last spotted together in 2021.
A Look at Colin Farrell's Dating History
2002 – 2004
Several ladies have come close to becoming Colin Farrell's wife. First on the list is award-winning actress, Michelle Rodriguez. Farrell and Rodriguez first met on the set of the action thriller, S.W.AT. They reportedly dated in 2002 and broke up in 2003. Following this breakup, the actor moved on to former professional tennis player-turned-actress, Maeve Quinlan. They also dated between 2002 and 2003.
In the year 2004, Colin Farrell commenced a relationship with Nicole Narain. Narain is a Guyanese/American model who has appeared in several music videos. She has also posed for Playboy and was named the playmate of the month for January 2002. Farrell and Narain dated all through 2004 and broke up at the end of that same year.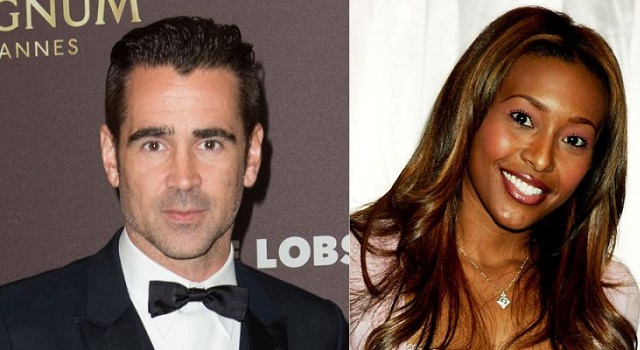 2005 – 2010
By 2005, Farrell struck up a relationship with Lake Bell. Bell is an American actress, director, and screenwriter. She has appeared in several TV series including Children's Hospital, Surface, Harley Quinn, How to Make It in America and Miss Match. Bell and Farrell commenced their relationship in 2005. They attended several public events together including the premiere of the film, Pride and Glory. They later broke up in 2007, and Farrell moved on with an Irish medical student named Muireann McDonnell. This particular romance lasted for a year before they called it quits.
Following his breakup with McDonnell, Colin Farrell found love again with British-American novelist, screenwriter, and director, Emma Forrest. The relationship lasted from 2008 to 2009, and Forrest has since revealed that they planned to have a child together before the actor suddenly broke things off.
The foregoing only chronicles the confirmed relationships that Farrell has been in. He has however been rumored to have dated several accomplished celebrities including Angelina Jolie, Demi Moore, Britney Spears, Lindsey Lohan, Carmen Electra, and Rihanna. These relationships were however never confirmed by the parties involved.
Is Colin Farrell Married or Does He Have a Girlfriend Now?
Colin is not married, although he once came close to doing so. The woman who would have become his wife is Amelia Warner. Also known as Slow Moving Millie, Warner is an actress, singer, songwriter, and composer. She has released several singles as well as a full-length album. She has also won several awards, including the award for Breakthrough Composer of the year at the 2018 IFMCA Awards.
Farrell and Warner first met at a movie premiere in 2000. They dated from 2000 to 2002, during which they tied the knot in a non-binding ceremony in Tahiti. They subsequently broke up four months after the ceremony and went their separate ways. Warner has since moved on with her life. She is married to Fifty Shades of Grey star Jamie Dornan, and they have three kids together.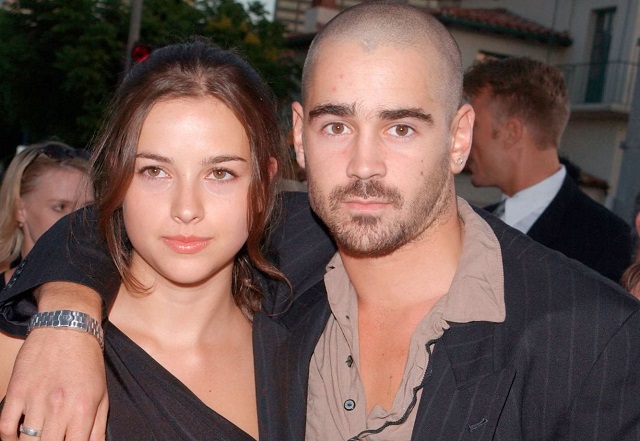 Farrell, on the other hand, also moved on with his life and has gone on to date many other women. His latest girlfriend is Kelly McNamara. Unlike his old flames, Kelly does not directly work in show business. She instead serves as a personal assistant to U2's The Edge.
Colin and Kelly are very private with information about their relationship, so not much is known about them in public.
How Many Children Does Colin Farrell Have?
Colin Farrell has never been married, but he does have two children. The Irish actor fathered his first child, James Padraig, with the American model Kim Bordenave in 2003. James suffers from a rare genetic disorder known as Angelman Syndrome. The syndrome is characterized by intellectual and developmental delay, lack of speech, as well as an excitable demeanor.
Farrell also has another son named Henry (born in October 2009), with polish actress and singer, Alicja Bachleda-Curus. The actor once revealed that he loves nothing more than treating his sons to all the adventures that he missed out on as a child.
Colin Farrell's Sex Tape Scandal
Colin Farrell dated the Guyanese/American model, Nicole Narain, in 2004. They subsequently broke up at the end of that same year and everyone went their separate ways. In 2006, Narain, in conjunction with ICG (Internet Commerce group) attempted to distribute a 13-minute sex tape which she and Farrell made in the course of their relationship. The actor filed a suit to stop her and her collaborators. He also accused her of trying to get money from him as well as ruin his career. The matter was later settled by all the parties involved, and the tape never saw the light of day.
Is Colin Farrell Married or in a Relationship?
Colin Farrell is not married but believed to be in a relationship with a woman identified as Kelly McNamara.
Did Colin Farrell Ever Get Married?
Although there are reports that Colin may have married Amelia Warner, he never did. The British actor has never been married but has dated a multitude of ladies.
Who is the Mother of Colin Farrell's Kds?
Colin has two children. He had his first child, James Padraig Farrell, with his then girlfriend Kim Bordenave and his second child, Henry Tadeusz Farrell, with Alicja Bachleda-Curús.