Africa is the second largest continent in the world. In terms of land mass, it measures 11,677,239 square miles (30,244,049 square km) and covers 20.4% of the Earth's landmass. In terms of population, the African continent is still the second most populated continent with 1.033 billion people living on it. We will dissect further into the aforementioned facts. There are other credits attributed to the continent which includes being the continent with the largest number of blacks.
The beauty of Africa which is regarded as the second largest continent is in its cultural diversity. Existent in the African continent are thousands of ethnic groups, languages, cultures, e.t.c. which have evolved from colonies to territories and countries. For instance, Nigeria, the most populated African country has up to 250 ethnic groups and over 300 tribes. This is just for Nigeria. Africa as a whole has up to 3000 ethnic groups and even greater numerical estimates for the tribes. Not just Nigeria, other African countries are also known for their very many tribes found in almost all nooks and crannies.
There are 54 countries in the African continent. The exact number of countries in Africa has been disputed especially recently that some territories are getting recognized by some international groups. While some are known to be members of either the African Union, others are recognized by the United Nations as members.
53 countries in Africa belong to both the African Union (AU) and United Nations (UN) lists. Morocco is an African country that is not recognized as part of the African Union but is an accepted member of the United Nations. Morocco withdrew from the predecessor of African Union: the Organisation of African Union (O.A.U) in 1984 following the approval of the membership of the Saharan Arab Democratic Republic – aka Western Sahara – a country that Morocco refuses to recognize.
Just as there are different regions with varying cultures, the same thing applies when it comes to the climate in Africa. While the continent is the hottest in the world, the most common climate conditions are tropical and savanna. Desert lands are also found in Africa – an explanation for the continent's hotness. A fair back up to this assertion could be a once heated argument that Libya recorded the highest temperature (58-degree Celsius) in the year 1992.
African Countries: List of Countries in Africa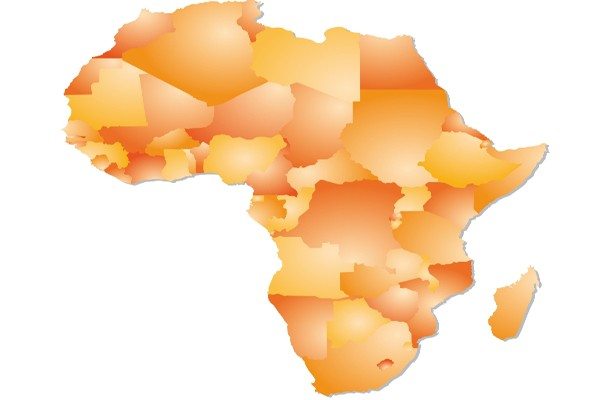 Algeria
Angola
Benin
Botswana
Burkina Faso
Burundi
Cameroon
Cape Verde
Central African Republic
Chad
Comoros
Congo
Democratic Republic of the Congo
Cote d'Ivoire
Djibouti
Egypt
Equatorial Guinea
Eritrea
Ethiopia
Gabon
The Gambia
Ghana
Guinea
Guinea-Bissau
Kenya
Lesotho
Liberia
Libya
Madagascar
Malawi
Mali
Mauritania
Mauritius
Morocco
Mozambique
Namibia
Niger
Nigeria
Rwanda
Sao Tome and Principe
Senegal
Seychelles
Sierra Leone
Somalia
South Africa
Sudan (North)
South Sudan (Rep.)
Swaziland
Tanzania
Togo
Tunisia
Uganda
Zambia
Zimbabwe
There are some other territories in Africa that claim independence as sovereign states but may or may not be recognized. Somaliland is an example of such, having declared independence from Somalia in 1991. Somaliland set up an independent government and controlled its territory from its capital located at Hargeisa. However, since its independence which was declared more than 2 decades ago, Somaliland is being treated by many nations and organizations as a country in all but name, and it is not yet recognized as such by its neighbors.
The same is true for other territories with less de facto claim to nationhood. The Sahrawi Arab Democratic Republic provisionally claims the eastern one-half of the Western Sahara. It has an ongoing dispute with Morocco and is recognized by a minority of the world's nations as an African country.
It is worthy of note that Spain has 3 territories in Africa – Ceuta, Melilla and the Canary Islands.
France has 2 territories in Africa – the islands of Mayotte and Réunion.
Portugal has 1 territory in Africa – the Madeira Islands.
The United Kingdom has 1 territory – the Atlantic islands of Saint Helena, Ascension, and Tristan de Cunha.
As mentioned earlier, Africa is the second largest continent in the world as well as the second most populous. Africa has the mediterranean sea preventing her from sharing borders with Europe and Asia. In other words, the Mediterranean Sea delineates Africa, Europe, and Asia.