Year after year we heard stories of horrific crimes all over the world. From America to Uganda, crime is a constant epidemic that ravages the society, cripples development and forms a constant threat to freedom and the very essence of existence of humanity. Like in most other civilized countries, crime in South Africa has also taken its toll on the country. South Africa sees about 44 murders a day and has one of the highest rates of murder, rape, assault and high jacking in comparison to most countries of the world. When these inhumane acts are torn apart, we see some of the most shocking and gruesome crimes in South Africa. Answers Africa brings you some of the heart-wrenching crimes that have been committed in the history of South Africa by convicted culprits.
10. Human Trafficking
South Africa is a hot spot for the huge human trafficking industry. From 2000 to 2011, the rate of human trafficking in South Africa was on the increase; most of the victims being young women and children. The question is how do such people end up in the hands of human traffickers? The strategy is simple. Young women are vulnerable and children usually come from poor homes and families where they are neglected by their parents and are persuaded to take jobs in a bigger city and make money to live a better life. To improve the chances of conversion, they use women from a similar background whose "lives have changed" and when they go to the cities, they end up being kidnapped and forced to work as sex slaves. According to Barbara Ras who is the founder of the Atlantis Women's Movement and a shelter for trafficked victims, she states that these girls are drugged, raped and blackmailed if they try to escape.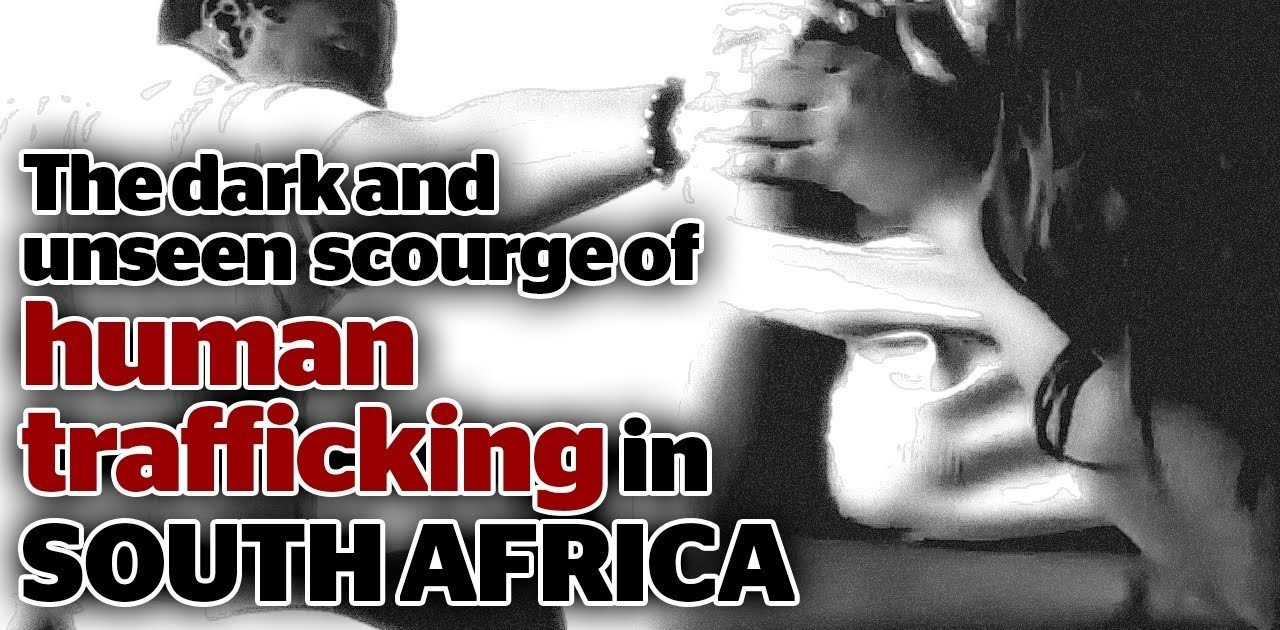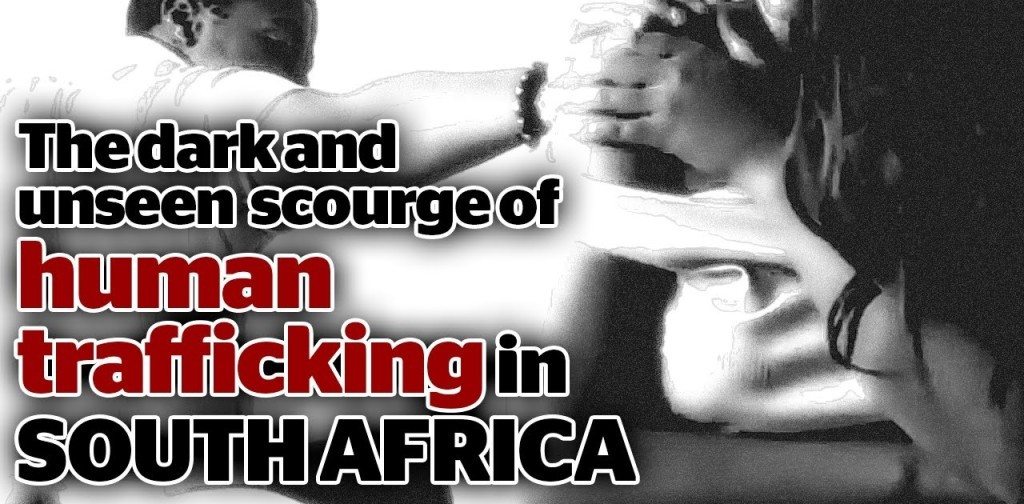 People are sold for organ "donation", babies and children are used for sexual exploitation, cheap labour and even forced marriage. In Durban, police have found girls as young as 12 years old selling their young bodies on the streets. In 2000, it was estimated by the social workers and officers of the Child Protection Unit that there were 28 000 child prostitutes in South Africa and the Network Against Child Labor estimates that there are 400,000 children working against their will in South Africa.
9. Gang Family Murder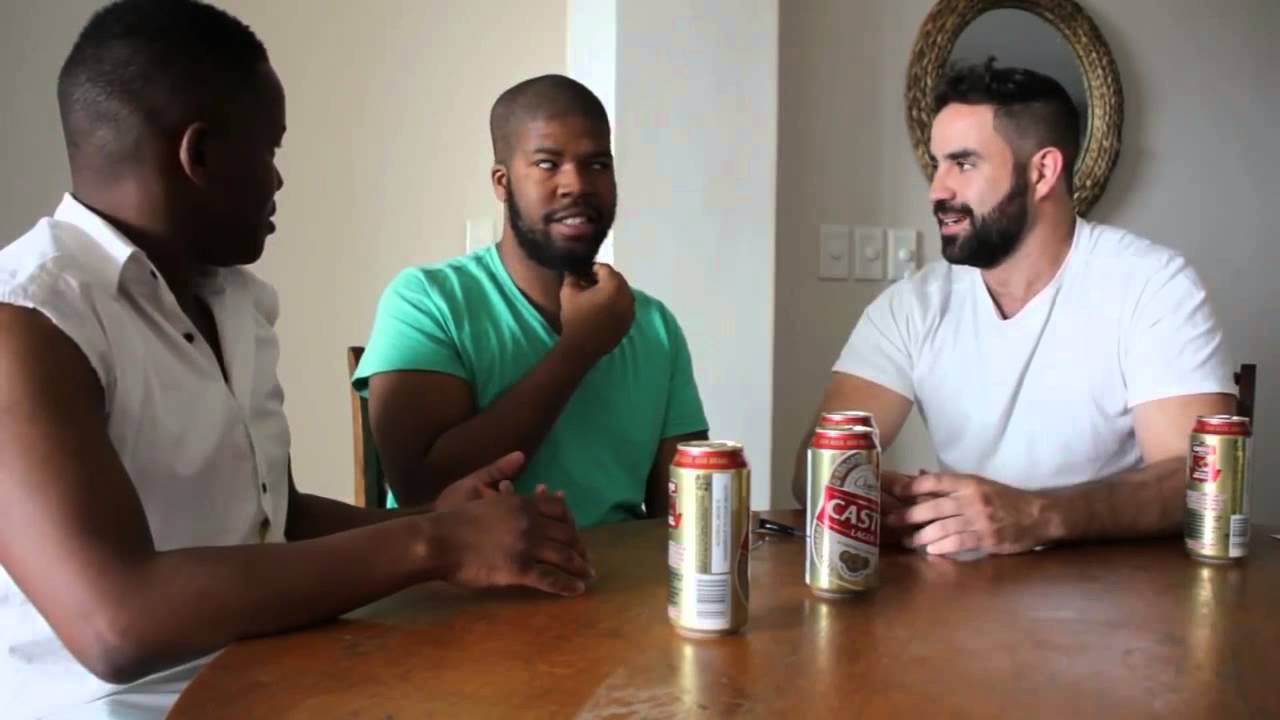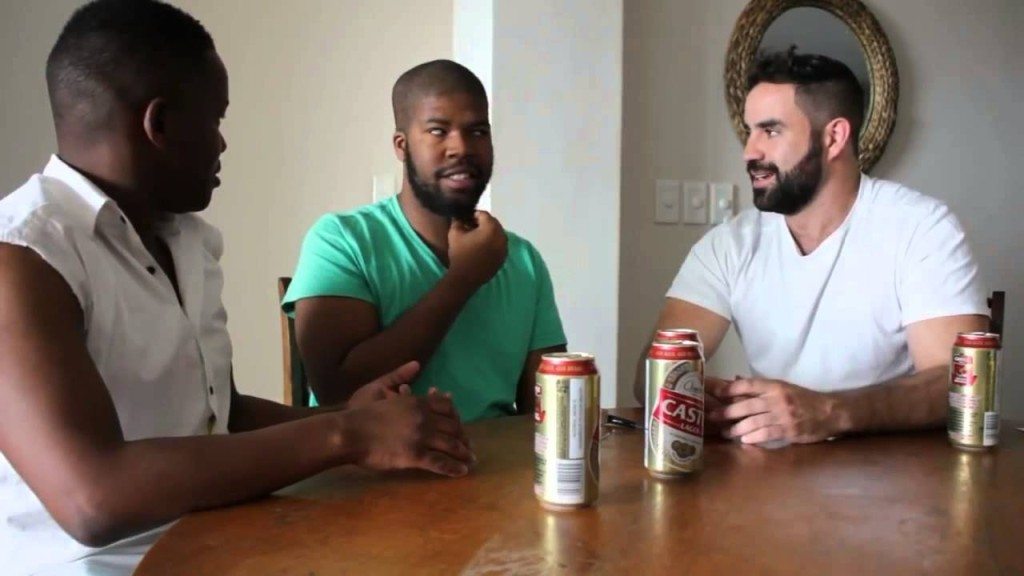 On July 27 of 2012, a crime in South Africa left everyone in complete shock as a couple in a suburban part of the country was murdered and their son drowned in hot boiling water by 3 men that worked for them. The boy was murdered to cover their tracks since they figured that he would be able to identify them. The sobbing child was forced to watch his father die after being tied up, gagged assaulted and finally shot while the mother was raped, and shot with the father's gun and the family dog had its stomach ripped open. In October of 2012, they all confessed to murder, rape, assault and robbery and the trio said that the killings were in revenge for being badly treated while they worked for the family.
8. A Mkhize Family Murder in KZN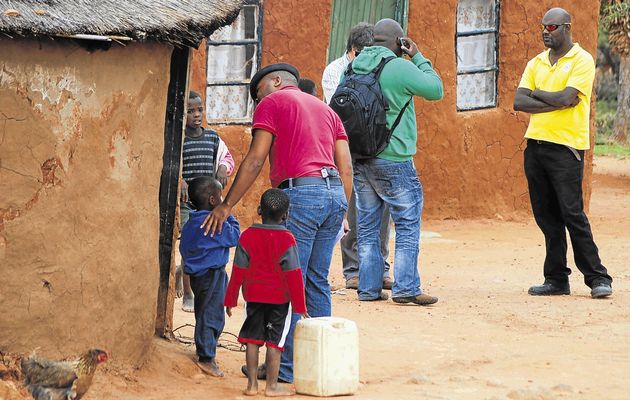 In Durban South Africa, the KwaZulu-Natal police held a 51-year-old man and his two sons, 28 and 30, for shooting 7 family members dead in early April 2013. The man opened fire on his own family, killing six men and a 3-year-old boy child. The police re-investigated the shooting and saw that the 51-year-old man had an unregistered gun that was used during the shooting. The 51-year-old and his sons were rearrested on June 11 2013. In the crime report, five armed men opened fire on the Mkhize family homestead, in Muden, near Greytown, in the early hours of 9th of March. It was reported that six men – five of whom were brothers died on the scene while a 3-year old boy died of his wounds five days later.
7. Cape Town's Insurance killer
In Cape Town South Africa, Pierre Corneille Faculys Basson (Born in 1880, he showed cruelty at an early age) was convicted of murder in 1906 (26 years later). He committed some of the most tricky and gruesome crimes in South Africa and also conceived various schemes that tricked people out of money for 3 to 4 years of that time (between 1904 and 1906) during which he evaded the authorities.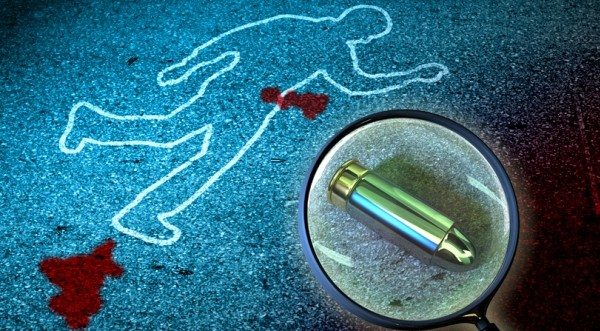 Pierre Basson was regarded as a different type of mass murderer. He killed about a dozen victims, however, this was not in anger but after a well intelligently strategized planning. His crimes were inspired by greed and execution was done with careful deliberation and cunning. His desire for riches and knowledge of the advantages of insurance made him do some of the things he did and was nicknamed "The Insurance Killer". After he secured the proceeds of his father's insurance policy, he committed his first crime starting with his immediate family. In his plot, he insured his 17-year-old brother Jasper for £3, 500 and paid the first year's premium. Then, inviting Jasper to go fishing at Gordon's Bay on 14th February 1903, he murdered him to claim the premium. He killed 8 to 9 people and in the end, his last murder was found and linked back to him but before he could stand trial, he committed suicide by blowing off his head.
6. The Foster Gang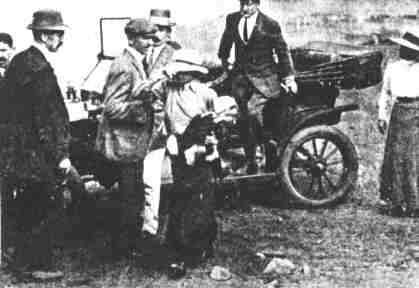 Robert Foster, a Pretoria prison breaker who was a part and the leader of The Foster Gang, a group that committed various violent murder and crimes in South Africa. The gang was short-lived and terrorized the public from July to September 1914. He was dubbed Public Enemy Number 1 and the group was responsible for killing 3 police officers and one innocent bystander while robbing the Boksburg North branch of the National Bank. The gang was later turned in by an anonymous woman and after a face-off with the police, they all later committed suicide.
5. Margaret Rheeder's Crime
Margaret Rheeder was a Port Elizabeth resident who poisoned her husband to death with arsenic in April of 1957. After several months of hiding out, Margaret was finally arrested on August 7, 1957, and found guilty of first-degree murder on November 11, 1957. If Margaret had kept quiet after she had poisoned her husband, she might well have got away with murder. Margaret, despite all the evidences gathered and supported by postmortem results and other investigations, denied to have poisoned her husband. She only confessed to the crime when she was taken from the condemned cell to the gallows.
4. Governmental Fraud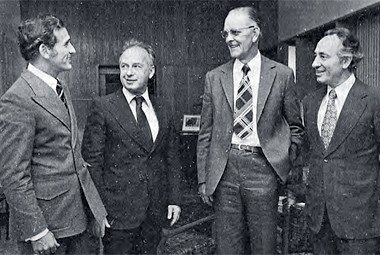 Eschel Rhoodie was a South African press officer of the Embassy in 1971 and was caught taking government money to fund secret projects. He served as the Secretary of the Department of Information from 1972. Believing that standard diplomatic activity was insufficient to improve apartheid South Africa's negative image abroad, Rhoodie hatched secret projects with the knowledge and huge financial support of top political leaders.
3. Murder By A Lesbian Couple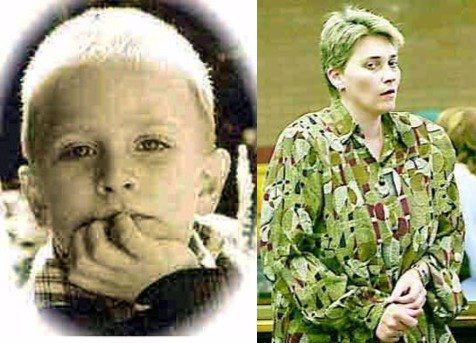 One of the unbelievable crimes in South Africa involved a four-year-old Jandre Botha who was murdered because he refused to call his mother's lesbian lover "daddy". Hanelie Botha, 31, (Jandre's Mother) and her partner, Engeline de Nysschen, 33, were found guilty of the gruesome murder of his son. The testimony was that while Jandre was assaulted, his mother failed to intervene or protect him. Evidence showed he had sustained horrific injuries, including a fractured skull and brain damage, as well as broken legs, collarbone, hands and pelvis. The boy's biological father became aware of Jandre's abuse only on the day of his death, June 12, 2003.
2. The Great Trust Bank Robbery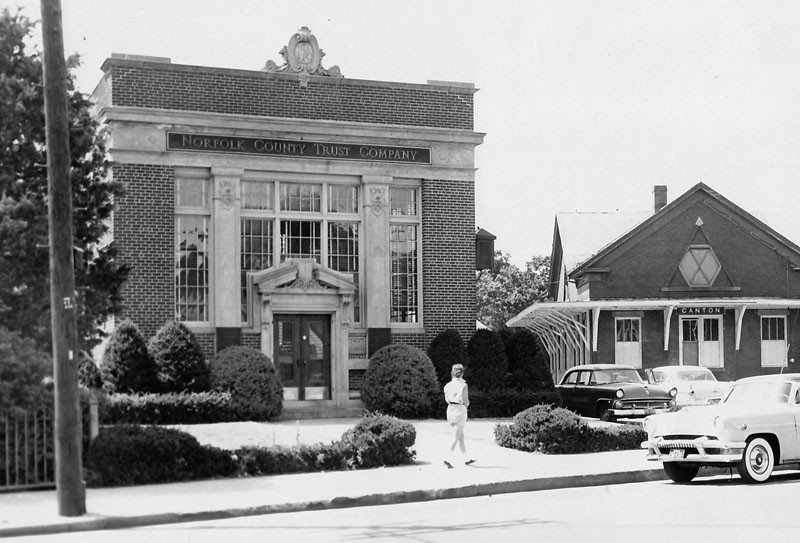 In September of 1971, Derek Whitehead and Willem Antonie van der Merwe were convicted of robbery at Volkskas Banks at Uniondale and Aberdeen. In the robbery, a security van containing over R240, 000 was taken from outside the Commissioner Street branch of the Trust Bank in Johannesburg. The robbery has been compared to famous historical robberies like the R7-million worth of German national gold reserves stolen by American military personnel and German civilians in 1945, and the Great Train robbery in Britain, in 1963, which netted R5-million.
 1. Moses Sithole's Crimes
Crimes committed by Moses Sithole were often intelligently performed and numerous. He was born in 1964 to Simon and Sophie Sithole but childhood poverty hit him after his father's death and his mother had to abandon him at a local police station. Not later than 3 years, he escaped the foster home due to abuse and later found work with Johannesburg gold mines. It has been summed up to be that the handsome and charming man developed a cruel and inhumane sense of abuse using a strategy where he offered his victims fake employment and while taking them to a remote building to show them their "business office" would have them raped and murdered sometimes in broad daylight he was eventually charged with 38 murders and 40 rapes and is incarcerated in C-Max, the maximum security section of Pretoria Central Prison. A significant number of his victims were never identified to this day.