Debrah Lee Charatan is a known real estate broker in the United States who served as the founder of an all-female brokerage firm, Bachy Realty. She currently serves as the owner of BCB Property Management Inc., which owns several properties in New York City. Having gained a wide recognition following her profession, Debrah came to a much bigger spotlight as a result of her marriage to Robert Durst, an American real estate heir who has been on the news as a suspected murderer of three individuals in three different states. Below are details about the wife of the millionaire real estate investor.
Who is Debrah Lee Charatan?
Debrah Lee Charatan who is the daughter of Polish Jews who survived the Holocaust was born on 1st February 1957 in New York. She grew up in Howard Beach, Queens, New York. Her father was a butcher who lost a foot on a landmine during the Nazi invasion of Poland. She is a graduate of Baruch College. Upon graduation from college, she began her career in real estate as a secretary and later became a property manager. According to sources, Debrah Lee Charatan first came to fame as a founder of an all-female firm called Bach Realty Inc., established in 1980. At first, her business encountered huge success with her company making annual billings of $200 million.
By late 1980s, the company started having a financial crisis as four lawsuits were filed against Debrah by her ex-employees who claimed that her firm failed to pay them commissions. As a result, the Labor Department began investigating her on three cases of which she lost most of the lawsuits. Having to pay fines and commissions worth hundreds of thousands, her firm folded up in 1987. However, she was able to stand on her feet again in the 1990s as she moved on to establish another firm called BCB Property Management Inc., a mixed-use and multifamily real estate firm whose portfolio includes over 120 buildings and 1,800 apartments. She is also the owner of a real estate brokerage company by the name of Debrah Lee Charatan Realty.
Marriage to Robert Durst Latest Wife After Alleged Murder Of First Wife
Prior to tying the knot with Robert Durst, Debrah Lee Charatan was previously married to attorney Bradley Berger whom she married in 1977. Unfortunately, the marriage ended eight years later, with her ex-husband winning the custody battle of their son, Bennet Charatan Berger who was born in 1980. Soon after her divorce, she met Robert Durst and the pair kicked off an affair in 1988, six years after the disappearance of his first wife, Kathleen.
In 1990, they moved into an apartment in the Upper East Side but didn't live together for long. In the same year, Durst filed for divorce from his first wife claiming spousal abandonment. Shortly after the murder case of missing Kathleen was reopened, the millionaire heir proposed to Debrah with a $77,000 worth engagement ring according to the documentary drama, The Jinx: Life and Death of Robert Durst. They moved on to exchange vows secretly on 11th December 2000 in a wedding which only had one guest in attendance, Rabbi Robert I. Summers who officiated the ceremony. The wedding was hurried and only lasted for 15 minutes and the rabbi that officiated the ceremony was picked from a phone book.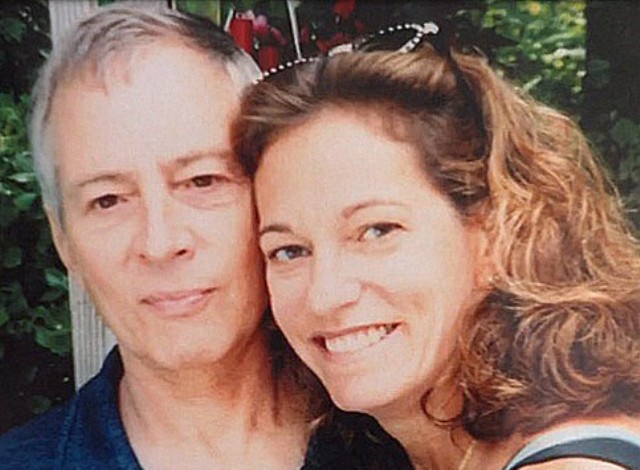 Following their union, Durst handed over power of attorney to his wife in 2002. Later in 2006, he received a family trust settlement of $65 million from which he gave Debrah about $20 million. The New York-born businesswoman now manages her husband's real estate fortune. From the time they got married till 2015 when Durst was arrested on a first-degree case in relation to the murder of his longtime friend, Susan Berman, Debrah always stood by the side of her husband. However, since 2015 when the documentary film, The Jinx premiered and the video footage of Durst talking to himself and admitting to killing them all was broadcast, Debrah Lee Charatan has reportedly cut ties with him.
See Also: Robert Durst Net Worth and The Family Real Estate Empire Fortune
In 2017, it was reported that she was coinhabiting with one of her husband's real estate lawyers, Steve I. Holm whom she was believed to be dating then. Debrah and Holm serve as the founder of Charatan/Holm Family Foundation which aims to aid and grow charities that make a difference in the New York City community. The non-profit organization's grantmaking focuses on the elderly, youth care, Jewish causes, medical care, disabled and arts.
According to Real Estate Weekly, Steve I. Holm passed away on 17th October 2019 and Debrah Lee Charatan was cited as his wife. As it stands, it's still unknown whether Debrah divorced Durst and married Holm or if she is still married to Robert Durst.