Doreen Lioy made name for herself in the most bizarre way as a freelance journalist who loved and stood behind the notorious serial killer Richard Ramirez when he wreaked havoc on Southern California and San Francisco of the United States, a path he towed right from age 10.
The Journalist believed that her Ramirez was innocent of the charges leveled against him. Hence, she fought tooth and nail to see him regain his freedom, unfortunately, when Richard Ramirez was indicted by pieces of evidence in the murder of a 9-year-old girl, Doreen began to accept the fact that he was indeed serial killer and hence, slowly distanced herself from him until he died on June 7, 2013, in a B-cell, lymphoma-related ailment. Learn more about this one of a kind American journalist's biography and her whereabouts now.
Doreen Lioy's Life Before Fame
Doreen Lioy's life was shrouded in secrecy from the very beginning as she was not renowned for her work. This remained the case until her association with her beloved husband came to light. Without her romantic relationship with the notorious Richard Ramirez, perhaps, nothing would have necessitated anyone wanting to know more about her life.
From the little information available, we know that Doreen was born in Burbank, California in the United States of America. Aside from her place of birth, other information such as her date of birth, the identities of her parents, childhood as well as the details of her educational progression is hidden from the public.
She is a journalist by profession and made her mark in the media industry as a freelance magazine editor working on Television documentaries. Her noteworthy work is THS Investigates: Love Behind Bars and a book she authored and titled Richard Ramirez: The Night Stalker. The book revealed hidden details about the life and tribulations of her then-husband Richard Ramirez.
Affair with Richard Ramirez
There is no date for when Doreen Lioy met the infamous serial killer, Richard Ramirez, although a source revealed that she got to know about Richard after watching his arrest on Television and embarked on intensive follow-ups on his background after which she fell head over heels in love with him.
Ramirez was born Ricardo Leyva Muñoz Ramírez on February 29, 1960. He was a native of El Paso, Texas and the last of the five children born of Julian and Mercedes Ramirez. He was a boisterous young boy who started smoking at the young age of 10. His cousin Mike, a U.S Army Green Beret combat personnel taught him military skills which he negatively exploited for his own vices.
Ramirez was first arraigned for a murder case on April 10, 1984, when he was found guilty of the murder of a nine-year-old girl named Mei Leung. He reportedly murdered Mei in a hotel basement around his house in the Tenderloin district of San Francisco.
Reports indicted him of rape and physical assaults of the said girl before he eventually stabbed her to death. In the same year, Richard's notoriety spread into theft, sexual assaults, Bulgary, harassment and more murders of hapless citizens. His luck ran out in 1985 when he was apprehended and after trial, he got convicted for thirteen murders, five attempted murders, eleven sexual assaults, and fourteen burglaries. After a successful trial, he got a death sentence in California's gas chamber but for a timely natural death that took him away.
Despite Richard Ramirez' jail sentence, Doreen Lioy wrote him various letters, while vigorously battling to save his neck from execution because she believed in his innocence on the various criminal charges levied against him. Through series of her magazine articles, published in different tabloids and even documentaries aired on television stations, she gained traction with her cause that saw Ramirez earn global empathy.
Doreen's love for the Night Stalker as he was nicknamed, was never in doubt; she was a regular visitor to the prison. Around 1988, the infamous criminal proposed to Lioy and they were wedded by October 3, 1996, at California's San Quentin State Prison in the presence of Richard Ramirez' sister, brother, and niece and about sixty inmates.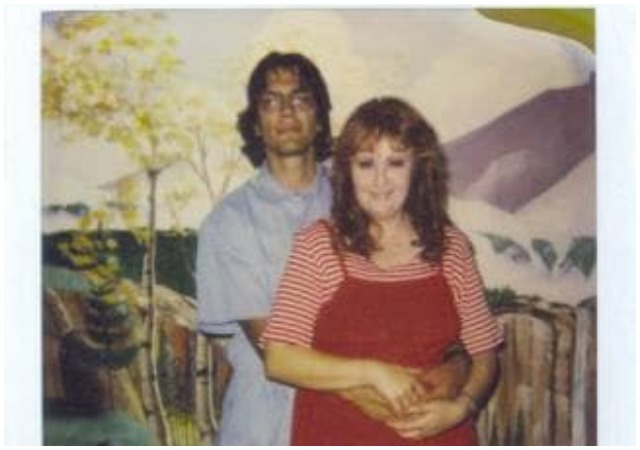 Like every normal marriage, things went smoothly at first until Richard Ramirez' lack of remorse for his past misdeeds and crimes began to create a rip in the happy union. This eventually fuelled Doreen Lioy's resolve to separate herself from him in 2010. The serial rapist eventually died in 2013 at the age of 53 at the Marin General Hospital from complications of B-cell lymphoma, a blood cancer-related case that affected his lymph nodes.
Where Is She Today?
The question of the whereabouts of Doreen Lioy has been in the hearts of many. It is believed that she may still be alive but off the radars somewhere in the USA. Many believe she is still dealing with her grief and shock over the guilt and eventual death of her late criminal husband that she chose to vanish from the public. She is not on social media and has not been spotted in any public event since the death of Richard Ramirez in 2013.
Other Facts About Richard Ramirez's Wife
She Had No Child
Doreen Lioy's marriage with Ramirez did not bring forth any child because it was never consummated sexually till he passed on in 2013.
Her Letters To Richard Ramirez Were Over Seventy-five In Number
The millionaire journalist reportedly wrote Richard Ramirez about seventy-five letters before she eventually met him in person in 1987. From thereon, she made frequent visits to the stock house twice or thrice, a week till they were engaged in 1988. In one of her interviews, the love-struck Doreen stated that she would commit suicide should Richard be eventually executed.
Her Family 
After she eventually tied the knot with Richard in 1996, Doreen's family was said to have disowned her for the decision. This did not disturb Lioy for a moment as she carried on with the union.