Embassies and Diplomatic missions are government bodies that represent the government of a particular country in another country known as a host country. They are the first point of call for every foreigner in another country who wishes to contact his home country for any reason. Embassies and diplomatic missions have a critical role to play in maintaining the relationship between their country and the host country as well as protecting the interest of their citizens residing in those countries. If you are outside or within Kenya and have been search for a list of all the Kenyan embassies, here is a list of Embassies and Diplomatic missions in Kenya. You can now make your way to one, if you seek to explore other countries.
See where to go when traveling to a particular country: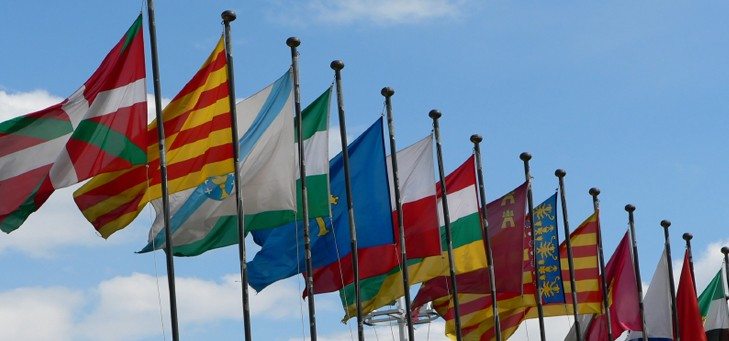 Full  List  of Embassies and Diplomatic Missions in Kenya, Along With Their Locations
Overseas Embassies, High Commissions and Consulates within Kenya.
Italian Embassy International Life House, Mama Ngina St, Nairobi; tel: 020 3373560 / 337777; fax: 020 337056; telex: 0022251 ITALDIPL; email:

[email protected]

Mexican Embassy Kibagare Way, Loresho, Nairobi; tel: 020 583009; fax; 020 581500; email: 

[email protected]

New Zealand Consulate Minet ICDC Insurance, 3rd Floor, Minet House. Nyerere Rd, PO Box 47383, Nairobi; Tel: 020 722467; fax: 020 722556
Portuguese Embassy Taifa Rd. PO Box 34020, Nairobi; tel: 020 338990; fax: 020 214711; telex: 0987 22634
American Embassy Gigiri Avenue PO Box 30143, Nairobi; tel: 020 537800; fax: 020 537810; email: 

[email protected]

 ; web: www.usembassy.state.gov.nairobi
Australian High Commission Riverside Dr (400m off Chiromo Rd), PO Box 39341, Nairobi; tel: 020 445034 / 445039; fax: 020 444617
High Commission of Bangladesh Ole Odume Rd, PO Box 41645, Nairobi; tel: 020 562815/6; fax: 020 562 817
Belgian Consulate CMB, c/o Cotts House, Moi Av, Mombasa; tel: 041 314531; fax: 041 312617

Russian Federation Embassy PO Box 30049, Lenana Rd, Nairobi; tel: 020 722462; Tel:25261

South African High Commission 17/18th Floor, Lonrho House, Standard St, PO Box 42441, Nairobi; Tel: 020 215616/7; fax: 020 223687; email: 

[email protected]

Spanish Embassy Bruce House, Standard St, 5th Floor, PO Box 45503, Nairobi; tel: 020 226568; Fax: 020 332858
Swedish Embassy International House, Mama Ngina St, PO Box 30600, Nairobi; tel: 020 229042; Fax: 020 218908; email:

[email protected]

Switzerland Embassy Mama Ngina Street, P.O.Box 30752 00100 Nairobi (GPO) Phone: +254 (20) 228 735 Fax: +254 (20) 217 388
Brazilian Embassy Eagle Court, 2nd Floor, Vuli Lane (Off Muranga Rd), PO Box 30754, Nairobi; Tel: 020 337722; fax 020 766442; email:

[email protected]

British High Commission Upper Hill Rd, PO Box 30465, 00100 Nairobi; tel: 020 714699; fax 020 719082; email: 

[email protected]

web: www.britain.or.ke

Indian Embassy Jeevan Bharati Bldg. Harambee AV, P0 Box 30074, Nairobi; Tel: 020 222566; fax: 020 334167; email: 

[email protected]

Indonesian Embassy Menengai Rd. Upper Hill, P0 Box 48868, Nairobi; tel: 020 714196; fax: 020 713475
Irish Consulate Masai Rd, off Mombasa Rd. Dante Burba Diesel, Workshop Bldg. P0 Box 30659, Nairobi; Tel: 020 56647; entail:

[email protected]

Israeli Embassy Bishop Rd. P0 Box 30354, Nairobi; Tel: 020 722182; fax: 020 715966
High Commission of the Republic of Cyprus Eagle House, 5th Floor, Kimathi St, PO Box 30739, Nairobi; Tel: 020 220881; fax: 020 331232
Eritrean Embassy PO Box 38651, New Waumuni House, 2nd Floor, Westlands, Nairobi; Tel: 020 443164; Fax: 020 443165
Embassy of the Federal Democratic Republic of Ethiopia State House Av, 45198 Nairobi; tel: 020 723035; fax: 020 723402
Finnish Embassy International House, 2nd Floor, Mama Ngina St, PO Box 30379, Nairobi; Tel: 020 334777; Fax: 020 33598; email:

[email protected]

French Embassy Barclays Plaza. 9th Floor, PO Box 41784, Loita St, Nairobi; Tel: 020 339783
Romanian Embassy Nyari Estate, Red Hill Dr, PO Box 48412, Nairobi; tel: 020 743766; fax: 020 741696; email:

[email protected]

Royal Netherlands Embassy Riverside Lane, off Riverside Dr, PO Box 41537, Nairobi; tel: 020 447412; fax 020 447416; email:

[email protected]

Royal Thai Embassy Rose Av, off Denis Pritt Rd, PO Box 58349, Nairobi; tel: 020 715800; fax: 020 715801
Tanzania Diplomatic Mission Continental House, Harambee Av, PO Box 47790, Nairobi; tel: 020 331056; fax: 020 721874; telex: 25351; email:

[email protected]

Turkish Embassy Gigiri Rd (off Limuru Rd). Nairobi; tel: 020 520404; fax: 020 522778; telex: 0987 22346 TURKEL; email:

[email protected]
Non-Resident high commissions and embassies
 Bosnia & Herzegovina (Cairo)

 Cameroon (Addis Abeba)

 Croatia (Pretoria)

 Czech Republic (Addis Ababa)

 Ireland (Dar es Salaam)

 Lesotho (Addis Ababa)

 Mali (Addis Ababa)

 Malta (Valletta)

 Singapore (Singapore)

 Swaziland (Addis Ababa)

 Uruguay (Berne)

Countries with High Commissions and Embassies in Nairobi
 Algeria
 Argentina
 Australia
 Austria
 Bangladesh
 Belgium
 Botswana
 Brazil
 Burundi
 Canada
 Chile
 China
 Colombia
 Democratic Republic of the Congo
 Cuba
 Cyprus
 Denmark
 Djibouti
 Egypt
 Eritrea
 Ethiopia
 Finland
 France
 Germany
 Ghana

 Greece
 Holy See
 Hungary
 India
 Indonesia
 Iran
 Iraq
 Israel
 Italy
 Japan
 Republic of Korea
 Kuwait
 Libya
 Malaysia
 Mexico
 Morocco
 Mozambique
 Netherlands
 Nigeria
 Norway
 Pakistan
 Philippines
 Poland
 Qatar
 Romania

 Russia
 Rwanda
 Saudi Arabia
 Serbia
 Slovakia
 Somalia
 South Africa
 South Sudan
 Spain
 Sri Lanka
 Sudan
 Sweden
  Switzerland
 Tanzania
 Thailand
 Turkey
 Uganda
 Ukraine
 United Arab Emirates
 United Kingdom
 United States
 Venezuela
 Yemen
 Zambia
 Zimbabwe
Countries with Consulates and Embassies in Mombasa
 India Consulate-General
 Tanzania Consulate-General