To obtain a relatively realistic standard of living in a nation, the GDP is measured by its Purchasing Power Parity per capita; and this shows you the worth and household consumption rate of the average resident. The GDP data per capita is nothing short of the country's economy as it reflects in the living condition of the people. GDP in itself is the worth of a nation's economy – periodic evaluation and worth of the domestic goods and services of a nation. GDP is the flexible measure of the national economic activity within a period of time.
The richest countries in the world are those countries with a sound and healthy economy. The wealth of nations, measured by the Gross Domestic Products (GDP) might give huge results, but with respect to the living conditions of the people, one might be stunned at the disparity between the two. In that case, the richest of all countries is calculated either by nominal GDP or by Purchasing Power Parity (PPP). Nominal GDP is the measure of the economic worth of a nation disregarding the effects of inflation while the GDP by PPP puts into consideration the possibility of inflation.
It is somewhat expected that the citizens of a nation would benefit from the progress of the nation's economy, but that is not often the case. Some countries by mere GDP rationale are tremendously affluent that it beats imagination why it has not in a convincing way reflected in the lives of the people. There still appears to be a sort of imbalance in wealth distribution, for instance, China with a mind-spinning GDP of $27.805 trillion is the world's leading economy, but by per capita GDP (in terms of population), ranks the 87th in the world's richest list.
The current richest country in the world by nominal GDP per capita is Qatar, maintaining its position as the richest Purchasing Power Parity, per capita. According to the IMF's 2020 projections, these are the top richest countries by GDP (PPP) per capita:
10. Switzerland
Total GDP: $749 Billion
GDP Per Capita: $67,557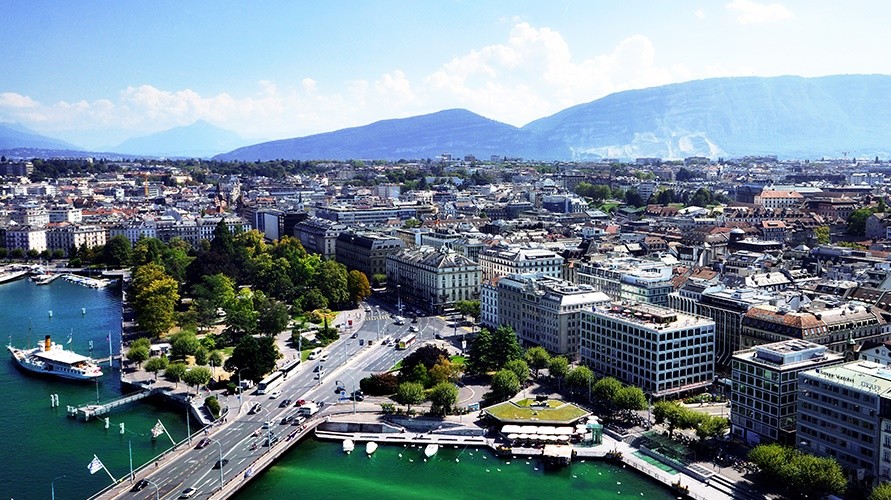 Switzerland is one of the most stable economies in the world, having a terrific low unemployment rate (4.63 percent in 2020). With a vibrant labor force, the nation benefits from their manufacturing and investment-oriented economy in a healthy combination with exports and the service sector. As a member of the European Free Trade Association (EFTA), there is a very liberal trading attitude in Switzerland, thereby empowering the private sector to a large extent. The nation's industrial treasures are centered in Zurich, harboring about 150,000 companies. In addition, Switzerland has one of the lowest rates of homeownership in Europe, commendable living conditions, and has one of the highest life expectancies in the world with an overall 83 years.
9. Kuwait
Total GDP: $118.271 Billion
GDP Per Capita: $67,891
Kuwait is the ninth richest economy in the world by GDP per capita with a population of4,420,110  people (2020 est.) and 78 years of life expectancy. Its currency unit holds the most value in the world and the country holds about 10% of the global oil reserve, making it a petroleum-based economy. Of all the Arab countries, Kuwait is the first to initiate the diversification of the economy in the Middle East and recorded as the most successful Arab nation in investments. Kuwait is not only an oil-friendly nation but also firmly involved in tourism, agriculture, shipping, and banking/financial services. As a relatively reasonable area to trade, Kuwait encourages business/entrepreneurial start-ups and for most, social media-based businesses.
8. United Arab Emirates (UAE)
Total GDP: $432.612 Billion
GDP Per Capita: $70,441
A league of 7 Arabic states with Dubai as the most populous city, UAE's economy before now was solely on oil and gas exports but currently, non-oil sectors like the tourism and services sector have improved, generating up to 70% of the country's GDP.
In tourism particularly, Dubai raises over 60% while Abu Dhabi, originally known for her oil & gas exports, holds 16%. Though the UAE does not permit the existence of trade unions, it is definitely considered a free trading zone, ranking well in the Index of Economic Freedom and in the Ease-of-Doing Business Rank. With a 2013 population of 9.631 million (with expatriates making up about 20 percent of the total population) UAE has enough to go round with a 76 years overall life expectancy. Additionally, this goes to show that the UAE has the world's highest percentage of immigrants.
7. Norway
Total GDP: $443 Billion
GDP Per Capita: $79,638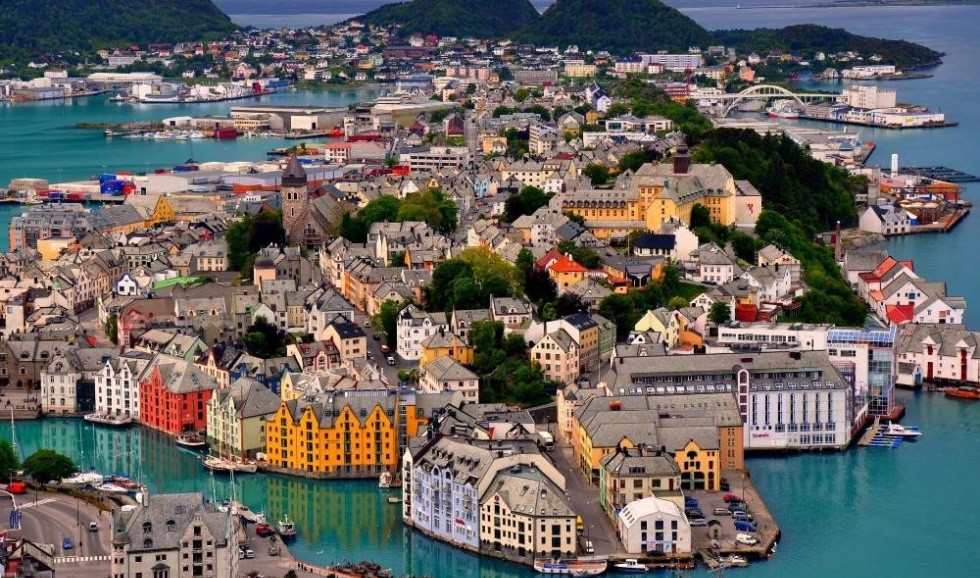 Norway is yet another country that is doing well by GDP per capita. Ranking seventh in the world, the country has an incredibly large capital reserve and a highly rated monetary value. Norway assures a standard living condition for her inhabitants with an 82 years overall life expectancy. The major economic activity in this country has always been oil production and exports but in all, they have a vibrant mixed economy, owing to their numerous natural endowments. Norway seems to be the only country that places a percentage of its population on a disability pension.
6. Brunei Darussalam
Total GDP: $13.325 Billion
GDP Per Capita: $85,011
Brunei Darussalam made it on the list of richest countries due to several factors; the country has a 77-78 years life expectancy, 9.1% unemployment rate (2019), and a population of 428,962 people.
The country has a somewhat small wealthy and diversified economy with keen interests in Oil & Gas (90% of its GDP), imports & exports, agriculture, and fisheries; patronizing both local and foreign investments. Brunei has rated among the most developed nation in Southeast Asia.
5. Ireland
Total GDP: $384.940 Billion
GDP Per Capita: $86,988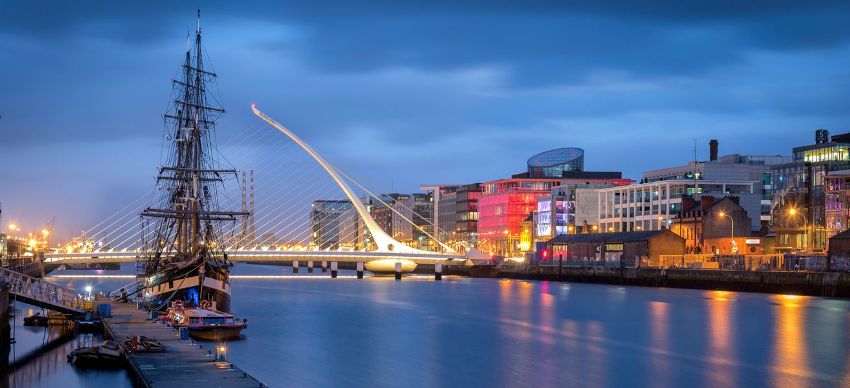 The Island country is #5 on the list of the world's richest countries. With a population of 6.6 million people, Ireland has one of the highest growth rates in Europe. According to IMF reports, spending, investment including foreign-owned multinationals, and construction are the drivers of GDP growth in Ireland in recent years.
4. Singapore
Total GDP: $391.875 Billion
GDP Per Capita: $105,689
Singapore is the go-to- place for a vibrant, successful, and towering economy. Just like China, it has promoted her market economy to a world-class level. One of the freest economies, Singapore has further proven to be one of the most influential cities in the world and a pacesetter in tech-advancement, industrialization, and foreign investments.
As a wealthy nation, Singapore is known for her feasible social policies, skilled workforce, low tax rates, and advanced infrastructure, corruption-free and stable political environment; all these earned her a place in the World Bank's spots for doing business. Singapore enjoys the perks of a vibrant economy such that of a 5.7 million population, 80% own their homes. More interestingly, Singapore is known as one of the top tourist destinations with an estimated record of over 18 million tourists in 2019 before COVID 19 breakout in 2020.
3. Luxembourg
Total GDP: $69.453 Billion
GDP Per Capita: $112,045
Boasting a population of 626,108 people, Luxembourg has an 82 years average life expectancy and a legendary low unemployment rate of 6.8% as of 2020. Known as a tax haven for having very low "effective" rates of taxation for foreign investors, banking is the largest sector of the economy, then comes steel production, telecommunication, tourism, and agriculture.
Luxembourg is also prominent for being an internet start-up attraction and an investment hub. Despite a highly-rated market economy of the nation, as of 2014, Luxembourg had the highest external debt per capita in the world with about $3,696,467. In recent years, the nation's external debt has reached 3.5 trillion.
2. Macao SAR
Total GDP: $54.545 Billion
GDP Per Capita: $113,352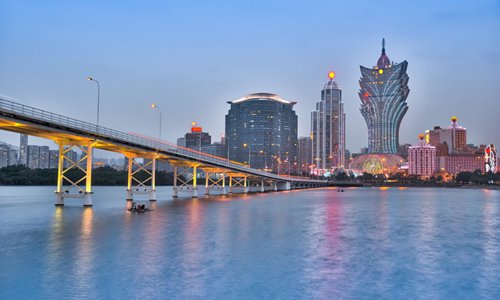 In Asia's gambling capital, many are betting that Macao will climb to the first spot of the richest nation's ranking very soon. Formerly a colony of the Portuguese Empire, since the gaming industry was liberalized in 2001, this special administrative region of the People's Republic of China has seen its wealth growing at an astounding pace.
Since the country has little arable land and few natural resources, it drives most of its income through gambling-related tourism.
With a population of just over 600,000 (2018) and more than 40 casinos spread over a territory of about 30 square kilometers, this narrow peninsula just south of Hong Kong is—almost literally—a money-making machine. Macao, it turns out, can do very fairly well also without foreign tourists: in 2019, out of almost 40 million visitors, nearly 71% of them were from continental China.
1. Qatar
Total GDP: $183.807 Billion
GDP Per Capita: $138,910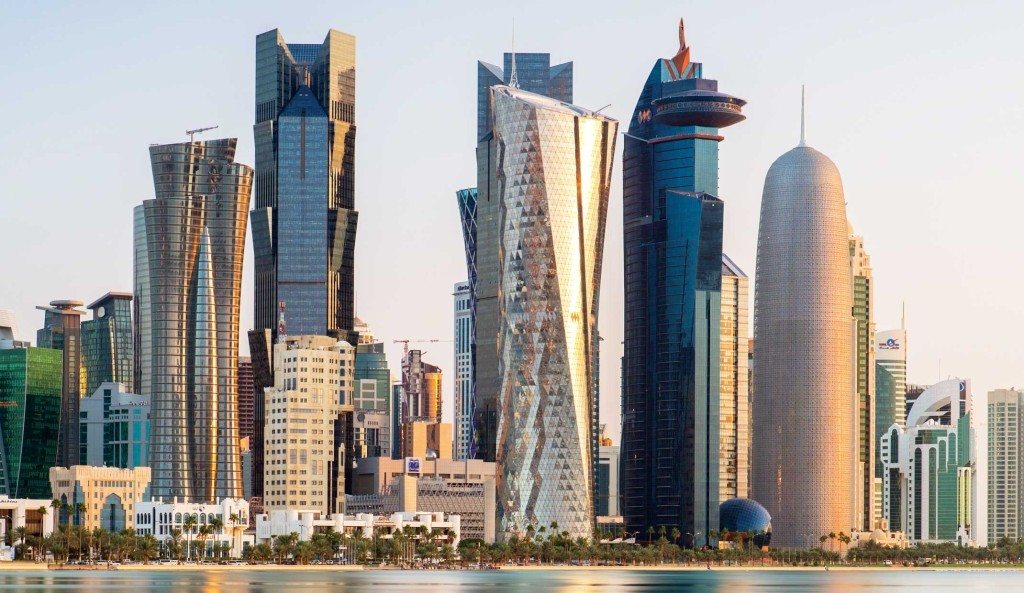 Among all the richest countries, Qatar has been the world's richest nation by GDP (PPP) per capita for over 3 years in a row, according to Business Insider. Before the oil boom in 1940, its economy was predominantly supported by fishing and pearl hunting. Currently, the economy is boosted by oil & gas – one of the largest reserves in the world as it is known to own the world's third-largest proven natural gas reserve. The country is also known to be the second-largest exporter of natural gas.
Besides oil, industries, the financial sector, tourism, and transportation also contribute significantly to the nation's economy. Due to its booming economy which is relatively diversified, its rank in the standard of living both in the Middle East and the world at large is beyond doubt.
Qatar has a population of 2,795,484 people, of which a greater chunk are expatriates, and about 17.5% are US dollar millionaires. The country has a high life expectancy rate – which is at 79 years. In 2018, Qtara's monthly earnings stood at 3,055.22 USD and in that same year, its unemployment rate was at 0.10%. These figures haven't seen a significant change recently.
With all these in mind, it is safe to say that Qatar is one of the leading Arab nations. Moreso, it is the first-ever in the category to host the FIFA World Cup and will also be the first Muslim majority country to be the host of a soccer game (in 2022).
10 Richest Countries in The World 
| | | |
| --- | --- | --- |
| Rank | Country | GDP-PPP1 |
| 1 | Qatar | 138,909.78 |
| 2 | Macao SAR | 113,352.03 |
| 3 | Luxembourg | 112,044.59 |
| 4 | Singapore | 105,689.46 |
| 5 | Ireland | 86,988.20 |
| 6 | Brunei Darussalam | 85,011.22 |
| 7 | Norway | 79,638.07 |
| 8 | United Arab Emirates | 70,441.55 |
| 9 | Kuwait | 67,890.98 |
| 10 | Switzerland | 67,557.70 |
A Quick Summary of 50 Richest Countries According to the International Monetary Fund, World Economic Outlook October 2020
| | | |
| --- | --- | --- |
| Rank | Country | GDP-PPP ($) |
| 1 | Qatar | 138,909.78 |
| 2 | Macao SAR | 113,352.03 |
| 3 | Luxembourg | 112,044.59 |
| 4 | Singapore | 105,689.46 |
| 5 | Ireland | 86,988.20 |
| 6 | Brunei Darussalam | 85,011.22 |
| 7 | Norway | 79,638.07 |
| 8 | United Arab Emirates | 70,441.55 |
| 9 | Kuwait | 67,890.98 |
| 10 | Switzerland | 67,557.70 |
| 11 | United States | 67,426.84 |
| 12 | Hong Kong SAR | 66,527.92 |
| 13 | San Marino | 62,912.60 |
| 14 | Netherlands | 60,299.14 |
| 15 | Iceland | 56,973.68 |
| 16 | Saudi Arabia | 56,912.37 |
| 17 | Taiwan Province of China | 57,214.16 |
| 18 | Sweden | 55,988.99 |
| 19 | Denmark | 55,674.671 |
| 20 | Germany | 55,306.2 |
| 21 | Austria | 55,171.99 |
| 22 | Australia | 54,799.04 |
| 23 | Bahrain | 51,991.13 |
| 24 | Canada | 52,144.45 |
| 25 | Belgium | 50,904.69 |
| 26 | Finland | 49,547.88 |
| 27 | Malta | 49,589.46 |
| 28 | Oman | 48,593.47 |
| 29 | France | 48,640.05 |
| 30 | United Kingdom | 48,168.87 |
| 31 | Japan | 46,827.35 |
| 32 | South Korea | 46,451.61 |
| 33 | Spain | 43,007.50 |
| 34 | Cyprus | 42,956.46 |
| 35 | New Zealand | 42,044.57 |
| 36 | Italy | 41,582.19 |
| 37 | Aruba | 41,176.39 |
| 38 | Puerto Rico | 41,197.66 |
| 39 | Israel | 40,336.84 |
| 40 | Czech Republic | 40,584.79 |
| 41 | Slovenia | 40,343.95 |
| 42 | Lithuania | 38,751.02 |
| 43 | Slovak Republic | 38,321.54 |
| 44 | Estonia | 37,605.62 |
| 45 | Hungary | 35,941.19 |
| 46 | Poland | 35,651.18 |
| 47 | Portugal | 34,935.82 |
| 48 |  The Bahamas | 33,431.98 |
| 49 | Malaysia | 34,567.07 |
| 50 | Trinidad and Tobago | 33,714.04 |
From IMF Data, Below Are The Richest Countries In Different Regions of The World