Gilbert Gottfried had an estimated net worth of $6 million. He was an American stand-up comedian and actor. 
As one of those actors who successfully built a name for themselves in the acting world as voice actors, Gilbert Gottfried's net worth was quite impressive. Although he began his career in stand-up comedy, he grew in leaps and bounds to feature in several blockbusters. He began to host his podcast Gilbert Gottfried Amazing Colossal Podcast in 2014 and released new episodes every week. Among other things, he discussed classic movies and also interviewed veterans in the music, acting, and other entertainment circles.
To date, Gilbert remains one of the most sought after comedians during his time and he performed in sold-out live shows. With his success in the entertainment industry, he was able to accumulate an enviable amount as his net worth.
What Was Gilbert Gottfried's Net Worth at His Time of Death?
The ace comedian ventured into the entertainment industry as a teenager. He began to work as an amateur stand-up comedian at age 15 and began to gain popularity in New York City. After a while, he gained the name 'the comedian's comedian. He soon ventured into television and featured in several movies and TV shows before he began to feature as a voice actor.
Gilbert voiced some iconic animation characters which was among the most successful works he featured in. He married his versatility as an actor, voice impersonation talent, and ability to improvise as a standup comedian. This was definitely the reason he was one of the choicest voice actors. With all his plethora of businesses and talents, it is not a surprise that his net worth was estimated to be around $6 million.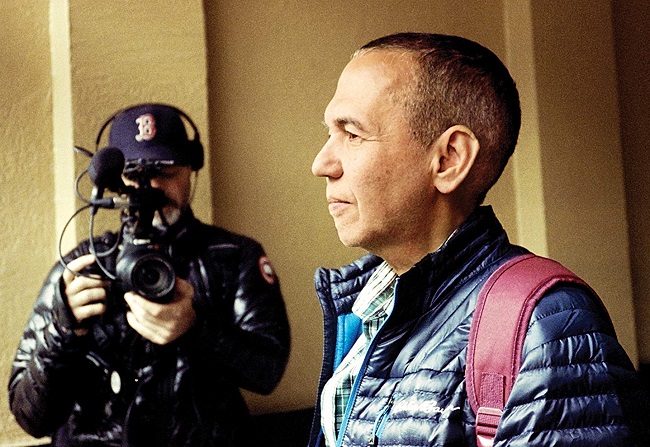 How He Made His Money
The comedian once named his role as Lago the parrot in Aladdin (1992) as his favorite role. The animated musical was a success in all ramifications, winning 2 Academy Awards, a Grammy Award, and grossing $504 million at the box office against a budget of $28 million. The film became the highest-grossing animated film of all time before it was surpassed by The Lion King. He also featured in the Problem Child film franchise which was also a box office success, earning $72 million from a $10 million budget despite its negative reviews. Some of his other successful works were Teenage Mutant Ninja Turtles (2012) where he voiced the character of Kraang Subprime.
Considering the successes of these movies, it wouldn't be out of place for one to assume that Gilbert Gottfried's net worth gained a substantial amount for his roles.
Another avenue through which he earned money was through commercials. He began to voice and feature in commercials in the 1980s. He worked with big names like MTV, Pepsi, Pop-Tarts, Aflac, and Subway, although he lost the Aflac gig after he made some jokes about the Japanese tsunami on Twitter. He was dismissed from voicing their duck mascot because the company does seventy-five percent of its business in Japan.
Gilbert also made money from live performances in sold-out comedy shows and from DVD sales. He was described as one of the few comedians with the most original formulas in comedy history. Despite having been caught in some controversial jokes, he continued to win fans and followers.
Gilbert Gottfried's Movies and TV Shows
Gilbert featured in several movies and television shows while he lived. He began his acting career with a small role as a paramedic in the 1984 movie, The House of God. Afterward, he appeared in a total of 55 films, including animations and close to 100 television shows.
Some of his prominent roles were seen in Cyberchase, Superman: The Animated Series, The Adventures of Ford Fairlane (1990), Problem Child 1-3 (1990, 1991, 1995) Dr. Dolittle (1998), Goosed (1999), The Aristocrats (2005), A Million Ways to Die in the West (2014), and The Fairly OddParents (2001-2005). You will also find him in Disney's House of Mouse (2001-2003), Jack and the Beanstalk (2009), Sesame Street (2008), MAD (2013), Bad Medicine (1987), The Comedian (2016), to mention a few.
He hosted the Saturday edition of the TV show USA Up All Night between 1989 to 1998.
In 2017, a documentary film about his life and career titled Gilbert was released. The film was written and directed by Neil Berkeley and had Gilbert play himself. While the movie didn't make much in terms of money, it earned high critical praise. It had a score of 95% on Rotten Tomatoes and won the Special Jury Prize in 2017 for Best Documentary.
List of Gilbert's Income Sources
Movies and TV shows
Commercials
Live performances