Henry Hill Jr. otherwise called Alex Canclini was a glorified criminal who teamed up with an Italian family as a teenager to recklessly commit crimes, ranging from car theft, sales, and trafficking of hard drugs like cocaine and likes, including aiding in the burial of murdered bodies of their victims. He stayed on crimes for about 30 years till the long arm of the law caught up with him.
After he was nabbed by the law enforcement agency, he willingly snitched on his longtime associates in order to stay alive giving the agency one of the biggest convictions of fifty organized criminals. He spent his later years painting, writing, consulting and looking over his shoulders till the cold hands of death finally snatched him away as he died of natural causes.
Henry Hill's Biography
Henry Hill Jr. was born was born on the 11th of June 1943, in Manhattan, New York. His given name was Alex Canclini. He was of Irish and Sicilian descent. Hill was born to Henry Hill Snr. and Carmela Elizabeth Hill and had about eight siblings who all grew up in one of the poorest residential areas in Brownsville, Eastern Brooklyn. The name of some of his siblings was Michael Hill, Elizabeth J, Hamel and Lucille Chrisafulle.
He grew up next to a revered Lucchese well-organized and powerful crime family whose leader was said to be Paul Vario. In 1955, Hill was in search for a part-time after-school job, because he was willing to work and he got close to the Lucchese crime family where he ran the errand for the patrons of Vario's storefront and was generously tipped for his job. As the years progressed and his involvement increased and he eventually dropped out of school to fully indulge in the activities assigned to him by Paul Vario and the Lucchese crime family.
Earlier Criminal Influence and Activities
Henry Hill Jr. early involvement was at the age twelve after he dropped out of school, and fully settled down to learn. He did small runs and dirty businesses including; sales of hard drugs, errands, and hijacking cars, trucks with a notorious hijacker Jimmy the Gent who was had a working relationship with the Lucchese crime family.
One of the first outing that earned him a spot in the heart of the Lucchese was when he and Tuddy burnt a Rebel Cab owned by an Alabama who was in competition with Vario's business. He was arrested at age 16 but on interrogation did not give out any name and this endeared him to the Varios, who expatiated his quick release, then inducted into their family business.
At age 17, Hill joined the army, and continued small dirty runs like selling of surplus food, tax-free cigarettes, etc and paid other soldiers to cover his acts. During his three years in the military as a paratrooper, the law enforcement agency compiled and raid more than 5000 notorious criminals within his neighborhood but the family of the all-powerful Lucchese was omitted this got him very suspicious about their level of influence; he, however, kept in contact with the Mobs throughout his days in the army.
Two months prior to his discharge from the army, he stole a sheriff's car and got engaged in a brawl in a bar which landed him in the stockade for two months.
Henry Hill Jr. Crimes, Arrests, And Witness Protection Program
On Hill's return to New York, in 1963, he bought a restaurant and nightclub with his own proceeds from the robbery so he could have a legitimate source of income. The restaurant and nightclub were later used by the big boys of the crime circles for discussions and execution of their various businesses including the murder of William Bentvena aka Billy Batts in 1970. He was a member of Gambino family and he was killed to prevent him from taking back his crime territory which Burke and DeSimone had started operating when Devino was in prison.
In 1967, he neatly executed the theft of $420,000 with DeSimone from Air France strong room. He gave part of the proceeds to the both Paul Vario and Mafia Sebastian Aloi of the Colombo crime family because they controlled the territory he robbed. Henry Hill was also among the planners of the biggest robbery hit in the US at that time – 1978 – at the John F. Kennedy Airport where about $5.875 million worth of cash and pieces of jewelry were stolen. The robbery was known as Lufthansa heist and the main brain behind its successful execution was Jimmy Burke though he was never tied to the crime as there was not enough evidence for his arrest.
Henry Hill got involved in game fixing and gambling with the assistance of some NBA referees and burying of dead bodies murdered by his gang members among others. He also increased his sale of drugs to wholesale quantities and included marijuana, cocaine, heroin, and quaaludes. Later he was ratted on by one of the sellers who was nabbed by the Narcotics department who gave the name of Henry Hill which led to his arrest in 1980 by Detectives Daniel Mann and William Broder.
On April 27, 1980, after several wiretaps and surveillance were run on Hill, they finally arrested him for Narcotic trafficking. The detectives knowing his involvement with the Lucchese crime family mounted pressures on him to give them up in exchange. He was sentenced to ten years imprisonment most which he spent on the run in witness protection under the guise of several names and in different cities till he was finally bounced off the program in the 1990s because he continued with his crimes.
It is worthy of note that Henry Hill was a sponge (heavy drinker) and a drug addict, who on two occasions blew his own witness protection cover which eventually had his butts out on the streets when the Federal Marshalls got weary of his excesses. He never really stopped crime and was arrested, re-arrested, and later sentenced from the 1990s to 2005 mostly for possession of drugs like cocaine, methamphetamine, and unruly behaviors.
Henry Hill's Ex-Wives and Love Relationships

Hill was married twice and had several affairs alongside which could be excusable for people in his line of business. He met his first wife named Karen Friedman through his friend, Paul Vario, and got married to her in 1965 their marriage ended in 2002 though she had earlier filed for divorce in the 1990s. She had had two kids for him.
Henry Hill is said to have married Kelly Alor in the 1990s while he was still married to Karen on a false name Scott and their marriage is said to have ended in 1996 after Hill was reported to have pulled gun on her and another man. It is not clear if she had a child
Hill was in a live-in relationship and engaged to be married to the Italian Lisa Caserta in 2006 before he kicked the bucket in 2012 in Topanga Canyon where he lived with his then-fiancee.
Read Also: Who Is Carl Panzram? Here are 5 Facts You Need To Know
Where Are His Children (Gina, Gregg, and Justin) Now?
Though it is speculated that Henry Hill's had five children, our research could only point us clearly to Gina and Gregg who were born to him by his first wife Karen and were 11 and 13 years in May 1980 when they entered into witness protection program with their parents and had to change their identities and locations as well as cut ties with their former lives in a bid to stay alive.
They both wrote a memoir together whilst on the run which was entitled On the Run – Escaping The Mafia Childhood. The memoir gives details account of two different views of how their lives were before and while they were in the program. The book was very insightful about the mob lifestyle and got good reviews.
Gregg finished school and graduated as an attorney and got married to his wife and they are blessed with beautiful children though he still goes by his assumed name.
Gina herself returned to New York University to finish up her studies and also got married with kids.
We believe Gina and Gregg turned out well and have continued to their assumed identities after they left the witness protection program.
As for Justin, he was the son of Dawn a then-girlfriend of Henry Hill who was put into a foster home when his parents could not care for him (his mother was a junkie). Though it was reported that Gina flew into Florida to take her half-brother and eventually got custody. He finally bites the dust on the 12th June 2012 after he suffered a heart attack in Malibu with some of his family members present.
His Life In Films Adaptations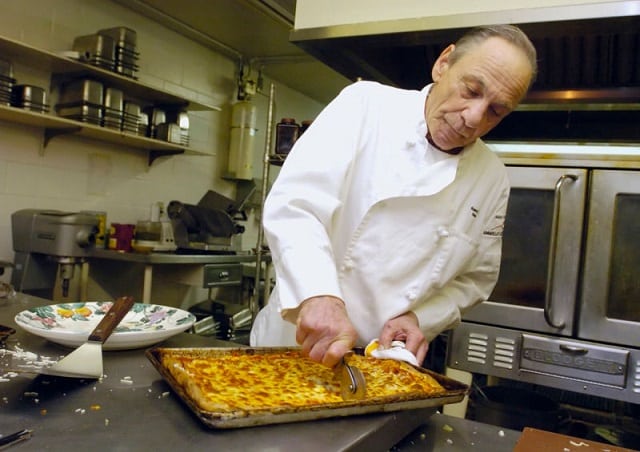 Some of the works done on his life story include an autobiography written by Nicholas Pileggi entitled Wiseguy: Life in A Mafia Family, a book which was adapted into a film GoodFellas in 2001. Though other films were made before then about the mob life like The Ten million Getaway and The Big Heist. He also was featured in Howard Stern Radio program, AMC where he talked about his 30 years crime spiced life.
He sold his paintings, and cookbooks recipes on the Ebay, and consulted for filmmakers.
Henry Hill's net worth is still under review though he is estimated to be worth between $3 million to $7 million before his death.
He was 5 feet 8 inches tall and supported by 70 kg weight.