Kaizer Motaung has been married to Valeta Motaung since the 1960s and together they have five children which includes three sons and two daughters. Sadly, their first son, Thabo Ceyland Motaung, died in 2012. The couple's surviving children are Bobby Motaung, Jessica Motaung, Kaizer Motaung Jr., and Kemiso Motaung
Kaizer Motaung is a South African football legend and one of the most famous names in sports in the country. The man achieved great fame in the 1960s and 1970s when he actively played professional football. He started his career at the age of 16 when he began playing for the Orlando Pirates FC in South Africa. Kaizer later went on to play for the Atlanta Chiefs, an American professional soccer team active in the North American Soccer League (NASL). During his time with the Atlanta Chiefs, he was very successful as he scored the most goals in his first season, winning the "Rookie of the Year" award.
After his time with the Atlanta Chiefs, Kaizer Motaung returned home in 1970 to set up a professional soccer team he called the Kaizer Chiefs. It is noteworthy that Motaung combined his first name with his former club, Atlanta Chiefs, to create the Kaizer Chiefs name. Kaizer Motaung now serves as the chairman and managing director of the club. Popularly called Chiefs by fans, the football club has achieved great success and has won 13 league titles and more than 50 club trophies. The club is the most supported team in South Africa, and they also hold the most trophies amongst the other clubs in the league.
As a result of his team, Kaizer Motaung has contributed so much to the development of the sport in South Africa. He is highly respected for what he has done over the years. However, this is not the only thing he is known for; Motaung is also admired for his long-lasting marriage to his wife, Valeta Motaung, and the way he respects and takes care of the family they share. In this day and age when divorce cases are getting really high, many people are curious to know about how the football executive has managed to remain with his wife for decades.
Kaizer and Valeta Motaung Got Married Sometime In The 1960s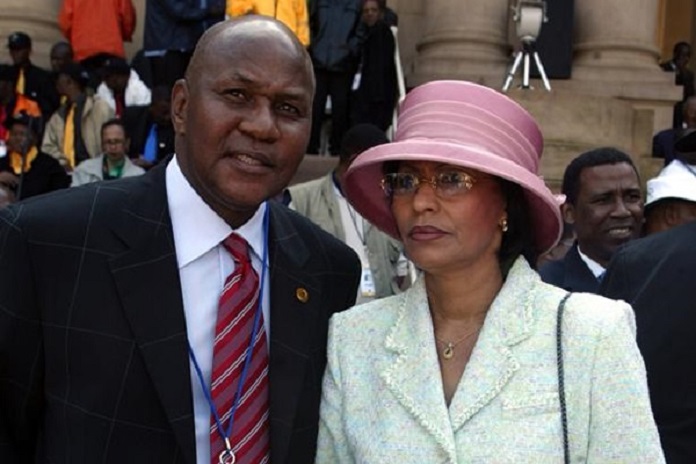 Apart from being a very successful businessman, Kaizer Motaung is also a respected family man who is married with children. Like we have mentioned, he is married to a woman named Valeta Motaung.
The couple has won admiration for their togetherness and how they have managed to stay out of any scandals over the years. They have, however, also kept a lot of details about their marriage a secret and so, the exact date that the marriage between Kaizer and Valeta Motaung took place is not known. This means that the real number of years that they have been together as a married couple is not certain. However, it is widely believed that they have been married for more than 50 years. This because their first son was born more than 50 years ago in 1969, and it is believed that they only started making babies after they tied the knot as husband and wife.
Having been married for so long, Kaizer and Valeta Motaung now command a lot of respect among many South Africans because of the longevity of their union. These days, marriages are short-lived as couples fall out only a few years after marriage. But Motaung and his wife have clung to each other for decades, making their case a clear example of what a marital union should look like.
Who Is Valeta Motaung?
Very little information is available about Kaizer Motaung's wife, Valeta Motaung. She mainly came into the limelight when Motaung became popular and she was associated with his name. The more he grew famous, the more attention was paid to her as football fans, and the media desired to know exactly how he relates with his woman.
Despite this, information about what Valeta does for a living is not very clear but it is believed that she was involved in the family's football business in some capacity. Also, she is credited with helping to ensure that the Motaung home-front is properly coordinated and maintained, playing a big role in helping to raise their children.
Kaizer and Valeta Motaung Are Proud Parents To Five Children
Kaizer and Valeta Motaung are now proud parents to five children. Their children include three sons and two daughters. Interestingly, their children are actively involved in the family's football business in different capacities. Sadly, their first son died in 2012, marking one of the saddest moments for the Motaung household.
1. Thabo Ceyland Motaung
Date of Birth: 1969
Date of Death: June 26, 2012
Age at Death: 43
Occupation: Businessman
Marital Status: N/A
Children: Four (two boys and two girls)
The firstborn son of Kaizer and Valeta Motaung was a man called Thabo Ceyland Motaung. The exact day and month that he was born are not certain but we know that Thabo was born in the year 1969. He enjoyed a great relationship with his parents and his other siblings during his lifetime.
Sadly, Thabo passed away on the 26th day of June 2012. He was just about 43 years old at the time he died. According to reports, Motaung's first son died at Garden City Hospital, Johannesburg, South Africa after he was admitted when he came down with meningitis. The disease had left him bedridden for some time in hospital before he later passed away. His death came as a rude shock to the family and the period was a bleak one for his parents and siblings. Reports revealed that Thabo's parents took his death very badly and had a hard time accepting the reality of his passing.
In his lifetime, Thabo was not involved in the family's football business. He was the only child of Kaizer Motaung who did not take part in the family business. Instead, he had his own business that he was running before his death. However, the exact nature of the businesses he ran is not certain. He was reported to have been survived by four children – two boys and two girls but it is not clear whether he was married.
2. Bobby Motaung
Date of Birth: July 10, 1970
Age: 53 years old
Occupation: Football Manager for Kaizer Chiefs FC
Spouse: Eshler Motaung
Children: Three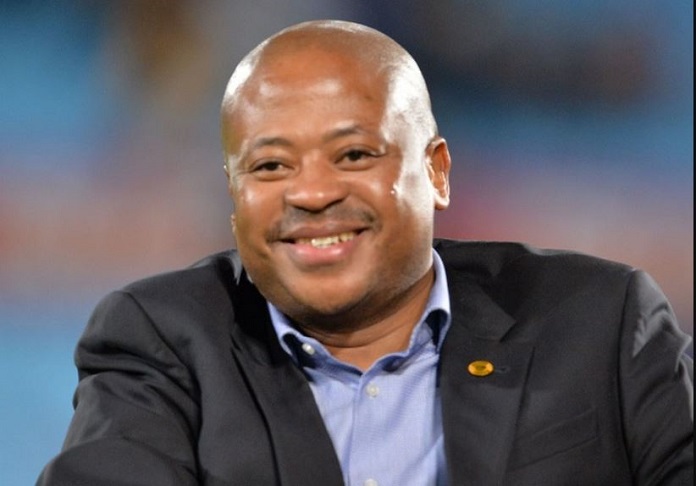 Bobby Motaung is the second son of Kaizer and Valeta Motaung. He was born on the 10th of June 1970 and is now 53 years old. Details about where he went to school are not very much in public space, however, Bobby who is popularly known as Bob Steak is actively involved in his family's football business and serves as the football manager of Kaizer Chiefs FC.
Bobby Motaung is currently a married man. The football manager is married to a woman called Eshler and they have three children; Nthabiseng, Moagi, and Lehlohonolo. As expected, Bobby is a wealthy man in his own right. At the moment, he is reported to have a massive net worth of about R70 million.
Of all Kaizer Motaung's children, Bobby Motaung is known to be the most controversial. Over the years, he has made headlines with some of his controversial acts and has even faced court cases. Bobby has been dragged to court with charges of fraudulent sporting activities which threatened to ruin his reputation. He has also been accused of failing to honor an agreement regarding a loan he took in 2014 from the bank to buy a 2013 Bentley Continental GT worth R4 million. The manager is also controversial for making some really harsh comments towards opposing coaches, drawing anger towards himself from football enthusiasts.
In 2020, Bobby Motaung made headlines for the wrong reasons when he was caught breaking COVID-19 protocols. This led to his temporary suspension from the Kaizer Chiefs. The incident happened in July 2020. A video emerged on the internet showing Bobby partying with several others in a private house where they were gathered. This was clearly against COVID-19 prevention rules. The video soon caused outrage when it emerged online and many people called for his suspension from the activities at Kaizer Chiefs FC. Eventually, an investigation was carried out by the club and Bobby Motaung was suspended from all club activities for a month. This decision was applauded by the people calling for his suspension. In a statement the club released in this regard, Kaizer Chiefs explained that the decision to suspend Bobby Motaung was in line with the commitment of the club to assume a leadership role in the great fight to curb the spread of the deadly coronavirus.
In addition to all this, Bobby Motaung has also been accused of signing football players into the Kaizer Chiefs by himself in controversial ways. However, his father, Kaizer Motaung, has once defended Bobby on this matter. Motaung explained that Bobby has, over the years, worked fervently to greatly contribute to the football club's immense success. This act proved that father and son share a cordial relationship and are fond of each other and that the older Motaung is full of appreciation for his son's work in his club.
3. Jessica Motaung
Date of Birth: August 23, 1973
Age: 50 years old
Occupation: Chief Marketing Director at Kaizer Chiefs F.C
Spouse: Ken Simmons
Children: Two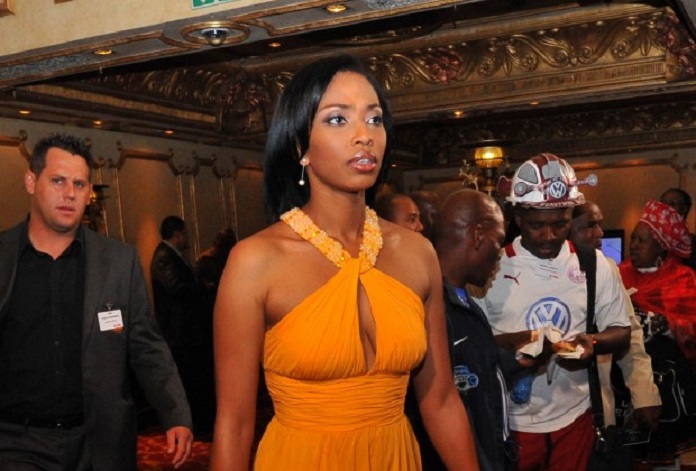 The third child of Kaizer and Valeta Motaung is a beautiful woman called Jessica Motaung. She is their first daughter. Born on the 23rd of August 1973, Jessica is now 50 years old. Details about the schools where she had her education remain quite vague, however, Jessica is a very successful woman in her own right and is very popular in South Africa.
Blessed with very good looks, Jessica is a former beauty queen who has taken part in different beauty pageants where she emerged victoriously. In 1997, Jessica was named 2nd runner-up as the representative for South Africa at the 1997 Miss World pageant. In that same year, she was named Africa's Queen of Beauty and Miss South Africa First Princess.
Apart from beauty pageantry, Jessica is also a TV personality. In 1998, one year after being named beauty queen, she worked as the presenter of an investigative news program called Speak Out which was produced by the South African Broadcasting Corporation (SABC). Just like her older brother Bobby, Jessica Motaung is also actively involved in her family's football business. At the moment, she is the Chief Marketing Director at Kaizer Chiefs football club. The football executive has held this position since the year 2003. As expected, Jessica is a wealthy woman. At the moment, she is reported to have a net worth of about $9.1 million. Jessica, who enjoys a great relationship with her father, loves sports. In fact, it is reported that she actively took part in a variety of sports activities while she was in school.
Jessica is also a happily married woman right now. She is married to a man called Ken Simmons who happens to be an African-American born in Oakland, USA. They have two boys together.
4. Kaizer Motaung Jr.
Date of Birth: August 8, 1981
Age: 42 years old
Occupation: Manager at Kaizer Chiefs F.C
Spouse: Katherine Heider
Children: Two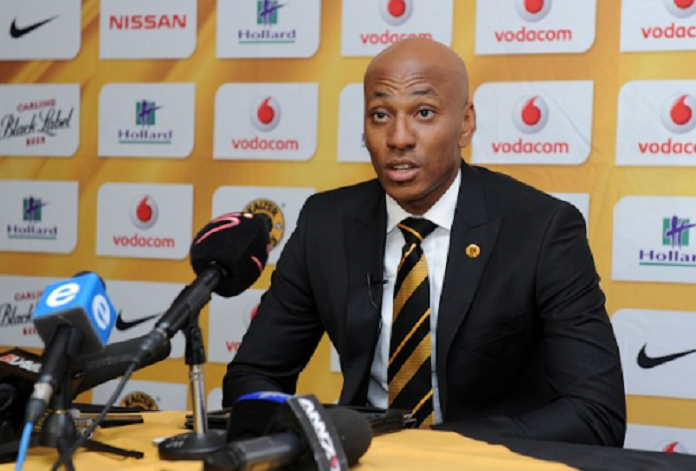 Kaizer Motaung Jr, named after his father, is the fourth child and third son of Kaizer and Valeta Motaung. Born on the 8th day of August 1981, Kaizer is now 42 years old. Growing up, he studied at St. Johns College in Johannesburg before relocating to the United Kingdom where he enrolled at Harrow School in the northwestern part of London.
Just like his father, Kaizer played football as a young man. He began his football career at Wits University youth academy. During his career, Kaizer Motaung Jr played for different clubs in England and Germany, including Chelsea and TSV 1860 Munich. He also played for his father's club, Kaizer Chefs, from 2003 to 2014, scoring 30 goals in 106 appearances for the club. During the 2006–07 season, Kaizer finished as the team's top goalscorer and also emerged Player of the Season. When he retired, he took an active part in the running of Kaizer Chiefs. At first, he served in the Kaizer Chiefs F.C ranks in an administrative capacity. Then in June 2021, he was appointed to serve as the club's Sporting Director.
Kaizer is also a married man. He is married to Katherine Heider, a graphic artist, and show-jumping instructor. The couple got married in 2012 after dating for nine years. They now have two children together. Interestingly, Kaizer Motaung Jr also loves giving back to society. At the moment, the former footballer owns a foundation called Kaizer Motaung Jr Foundation. The foundation was created to support the poor and help eradicate hunger in rural Africa.
5. Kemiso Motaung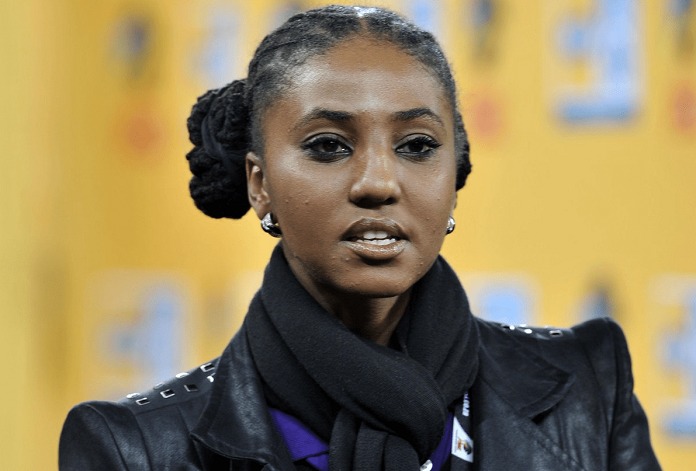 Kemiso Motaung is the last child of Kaizer and Valeta Motaung. However, unlike her other siblings, several details about her life are unknown despite being in the limelight because of her family's prominence. We know that she celebrates her birthday on the 3rd of July every year, but the exact year in which she was born is unknown, meaning that her age at the moment is quite vague. However, she is a grown woman who is active in her family business.
Kemiso Motaung is currently serving as the Head of Digital Media at Kaizer Chiefs FC and has held the position for some time. Details about where she went to school are not known. It is also not clear if she is married to anyone or if she has any children. The woman has curiously kept a low profile, managing to keep her personal details out of the public sphere.
It is clear that because of his great success as a businessman and football executive, Kaizer Motaung has been able to influence his children's career choices as they now all work in the business that he created from the ground up.