Even though he may not act like it, John Cusack is in all ramifications, Hollywood royalty. Since getting his breakthrough as a lovesick high schooler in the 1989 teen rom-com/drama, Say Something, Cusack has gone ahead to establish himself as one of the greatest actors of his generation. He headlined some of the biggest films of the 90s and 2000s, including Grosse Pointe Blank (1997), Fear and Loathing in Las Vegas (1998), and The Jack Bull (1999). He has also received several accolades for his works.
Despite all these achievements, Cusack has a reputation for loathing the spotlight and seems to be the antithesis of a typical movie star. This attitude is down to the fact that he believes that exposing one's self as a celebrity will make the person less interesting to watch out for. Another fact that may explain his reticence towards the spotlight is that he hails from an accomplished family of performers, and as such, doesn't see the spotlight as a big deal anymore.
His Late Father, Dick Cusack, Was An Award-winning Filmmaker
John Cusack originally hails from an Irish Catholic family. He is the fourth of five children born to Ann Paula Nancy, a former teacher and strong political activist, and Richard Cusack (1925–2003). Others are sisters, Ann, Joan, and Susie, as well as a brother named Bill.
John's father, Dick Cusack, was a native of New York, born in the month of August 1925. He served in the U.S Army during World War II and upon his discharge, attended College of The Holy Cross in Worcester, Massachusetts. He subsequently delved into the advertising industry and worked for companies such as McCann-Erickson (New York) and Post, Keys, and Gardener (Chicago). Dick was quite successful in the advertising industry, rising to become an executive and even winning the prestigious Clio Award. His artistic spirit will however not let him rest and so, he decided to switch to filmmaking.
Dick Cusack founded Cusack productions in the late 60s and went on to taste success as a writer and filmmaker. He penned a series of films for the United Nations. He also produced a documentary on abortion, The Committee, which won an Emmy Award in 1971. Additionally, the Sr. Cusack scored bit parts in several movies such as My Bodyguard, Class, Eight Men Out, Things Change, The Package, Crazy People, The Fugitive, The Jack Bull, and Return To Me. He and his son, John, also worked together on a few occasions. They featured in the 2000 hit rom-com, High Fidelity. He also penned the script for the 1990 HBO film, The Jack Bull, which his son starred in. Dick passed away as a result of pancreatic cancer in June 2003. He was aged 77 at the time of his death.
John's father is now late but his mother is still very much alive. Nancy nee Carolan was a mathematics teacher, as well as an activist on several issues close to her heart. She fully supported her late husband's decision to abandon advertising in favor of "bigger issues". She and Dick were also friends with other famous activists such as two Jesuit brothers named Daniel and Phillip Berrigan. Both brothers were ardent protesters against the Vietnam War and later served time in prison for some of their exploits; which included breaking into an army office to burn draft papers.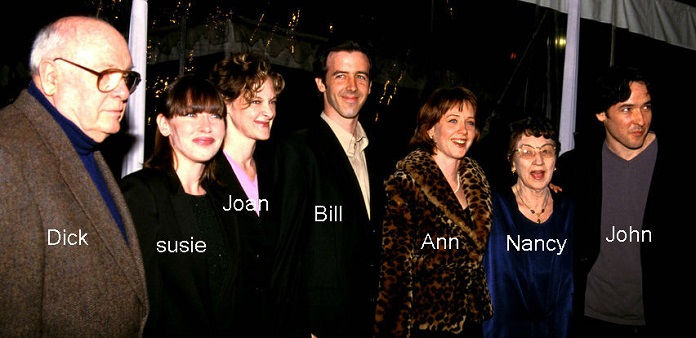 The Cusack Siblings Are All In The Performing Arts
John Cusack has four siblings and all of them have dipped their fingers into Hollywood with varying degrees of success.
First up is the eldest sibling, sister – Ann Cusack. Ann was born on the 22nd day of May in 1961 and attended the Berklee College of Music. She made her Hollywood debut in 1992 and has since scored minor roles in movies such as Sully, Nightcrawler, The First Time, Accepted, My Fellow Americans, Malice, and Renaissance Man. She has also guest-starred on TV series such as Murder, She Wrote, Ally McBeal, One Tree Hill, Charmed, Grey's Anatomy, Boston Legal, Criminal Minds, Private Practice, Scandal, Castle Rock, and Better Call Saul. To date, Ann has featured in about 81 movies, TV films, and series combined.
Another Cusack family member who has also enjoyed a decent career as an actress is Susie. Susie was born in 1971 in Evanston, Illinois. She can be seen in minor roles in movies such as Short Cuts, High Fidelity, Not Again!, Hero, The Company, and Chicken Soup for the Soul. Susie has received some awards, including the Commitment to Chicago Award in 2000 from the Chicago Film Critics Association. She also received the special award at the 1994 Golden Globes as part of the cast of the comedy-drama, Short Cuts.
John Cusack has just one brother and his name is Bill. Bill was born in the year 1964 as William Cusack and is an actor, as well as a producer. His acting credits include Con Air, Watch It, The Fugitive, Ed Wood, Grosse Pointe, Life in the Fast Lane, The Jack Bull, and Three Shots. He is also the associate producer of the 2009 documentary Starz Inside: The Face Is Familiar. Bill is married to a lady named LaFern and they have been together since 2008.
He Is The Younger Brother Of Emmy-winning Actress, Joan Cusack
The Cusack sibling who has come closest to rivaling john's achievements is his immediate elder sister, Joan. Joan was born on the 11th of October 1962 and made her debut in the 1980 film, Cutting Loose. She subsequently went on to garner fame as a cast member of Saturday Night Live from 1985 to 1986. To date, Joan Cusack has featured in several-highly acclaimed movies, including A Series of Unfortunate Events, The Perks of Being a Wallflower, Let It Snow, School Of Rock, Working Girl, In & Out, and Runaway Bride. Working Girl and In & Out fetched her two Oscar nominations for best-supporting actress.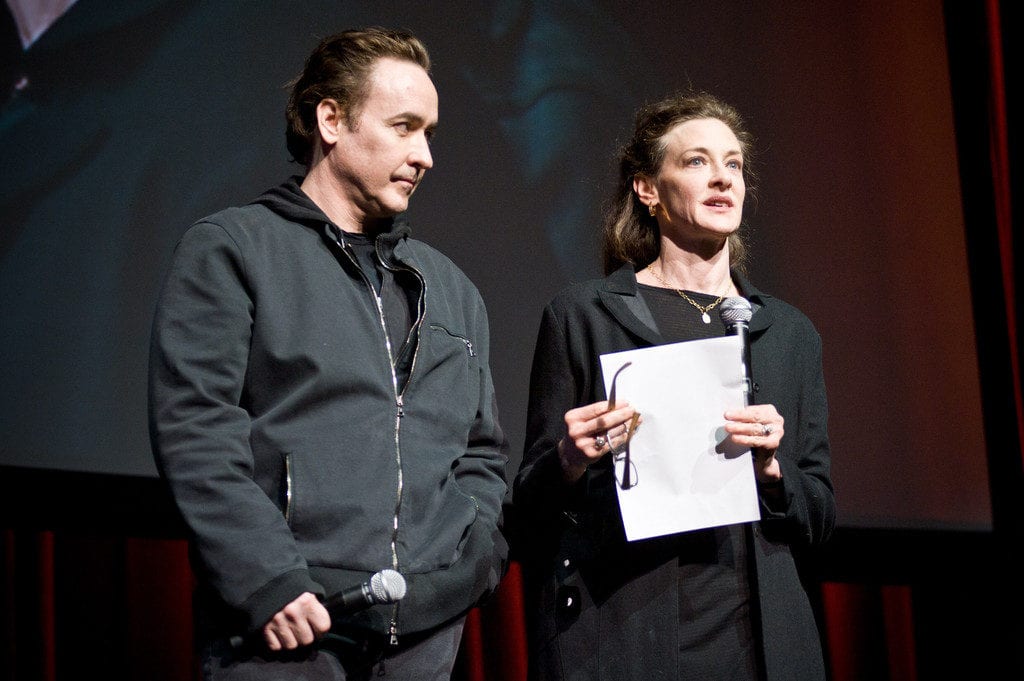 Joan can also be seen in several TV shows, including the comedy-drama series, Shameless which revolves around the dysfunctional Gallagher family comprising of an alcoholic father, Frank, and his six children who learn to take care of themselves. In the series, Joan plays the role of Sheila Jackson, an agoraphobic and germ-phobic widow who becomes a love interest for frank.
She appeared in about 44 episodes of the show between 2011 and 2015. Her performance fetched her two Primetime Emmy nominations for outstanding guest actress in a comedy series in 2014 and 2015, out of which she won the latter. She also received three consecutive Primetime Emmy nominations for outstanding guest actress in a drama series between 2011 and 2013.
Joan Cusack is married to lawyer and business executive, Richard Burke. They have two sons named Dylan and Miles.
John Cusack's Journey From Teen Idol To Leading Man
Cusack made his career debut at the age of 17 with the role of the Roscoe Maibaum in the 1989 comedy-drama film, Class. From thereon, he went on to cement a reputation as a teen idol in Hollywood, thanks to roles in movies such as Sixteen Candles, Grandview, USA, The Sure Thing, and Say Anything. In Say Anything, Cusack played the lead role of Lloyd, an average student who is head over heels in love with the school's most popular girl and class valedictorian, Diane, and is determined to win her affections.
The movie was a smash hit, thanks to the iconic part where Cusack's character held aloft a boom box under Diane's window in order to gain her attention. Such gimmicks propelled the movie to accumulate $21.5 million on a budget of $16 million. It also received positive reviews from film critics and Cusack was recognized by the Chicago Film Critics Association as the most promising actor of the year.
Since his 1983 breakthrough, John Cusack has gone on to feature in over 80 movies spanning a diverse range of genres. Some of his best-known works are Better Off Dead, 1408, On Air, Hot Tub Time Machine, Gross Pointe Blank, Being John Malkovich, and High Fidelity. High Fidelity is a 2003 rom-com that sees Cusack portray the role of Rob Gordon, an underachieving record store owner who is forced to grow up after meeting a lady who proves to be a game-changer.
The movie was both a critical and commercial success. It grossed $47.1 on a budget of $30 million. It also has impressive ratings of 91% on Rotten Tomatoes and 79 on Metacritic. For his excellent leading performance, Cusack was nominated for several awards, including best actor at the Empire Awards, best actor in a musical or comedy at the Golden Globe Awards, and funniest actor in a leading role in a motion picture at the American Comedy Awards.
Cusack May Disdain The Commercialization Of Hollywood But He Has Accumulated A Net Worth Of $50 Million
Cusack is one of those actors who eschews stardom in favor of the arts. He has famously described Hollywood as a whore house and derided studios for being interested in only car chase films and rom-coms. Such an attitude has undoubtedly affected his earning power, as he looks out for critical rather than lucrative projects, but he is not doing shabbily at all.
His net worth is valued at $50 million and one of his major sources of income is his acting career. John's dedication to acting is an important reason for his huge fortune. With leading roles in over 80 films and a couple of television series, he has been able to garner consistent handsome paychecks.
The High Fidelity star is also the owner of his own production company known as New Crime Productions. Founded in the mid-90s, New Crime has served as a vehicle for many of his projects, including Hot Tube Time Machine, War, Inc., Grace Is Gone, Never Get Outta The Boat, High Fidelity, The Jack Bull, Chicago Cab, and Gross Pointe Blank, and some of them have been commercially successful. Gross Pointe Blank is a 1997 crime film about an assassin who attends his school's ten-year reunion in order to get back with his high school sweetheart. The film received positive reviews from the critics and also made $31 million on a budget of $15 million at the box office.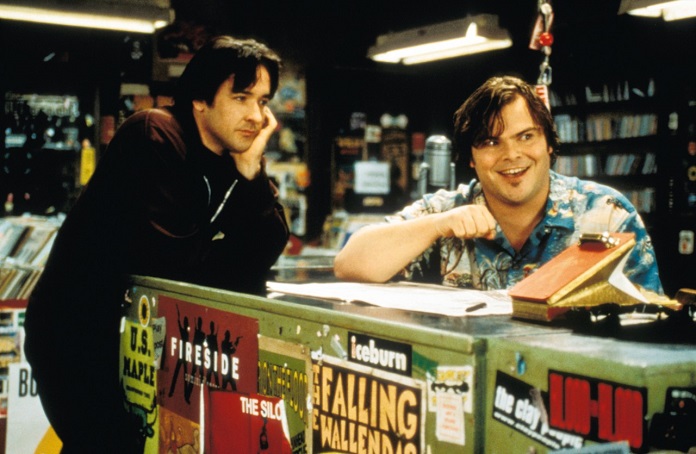 Cusack has also made returns from real estate. Back in September 2016, the actor sold his Malibu beach house for an estimated $10 Million. The house was originally acquired in 1999 for $2.1 million, netting an awesome profit in the process. This was thanks to the improvements carried out therein. The Spanish-style multi-level lavish home is a 4,660-square-foot property with breath-taking views and interior. It features 3 bedrooms and 4.5 bathrooms, a gym, dry sauna, full bathroom, and a hearth fireplace. There is also a towering wall of windows and glass sliders that opens to the sea-side deck which runs the full width of the house.
The High Fidelity Star Has Dated Several Actresses, Including Jodi Lyn O'Keefe And Neve Campbell
John Cusack has never been married and it doesn't seem like this status will change any time soon as he is of the opinion that society can't tell him how to live his life. The actor also doesn't want to go down the divorce route. He, therefore, restricts himself to just relationships and takes great care not to overexpose these romances in order not to doom them.
Susannah Melvoin (1992-1995)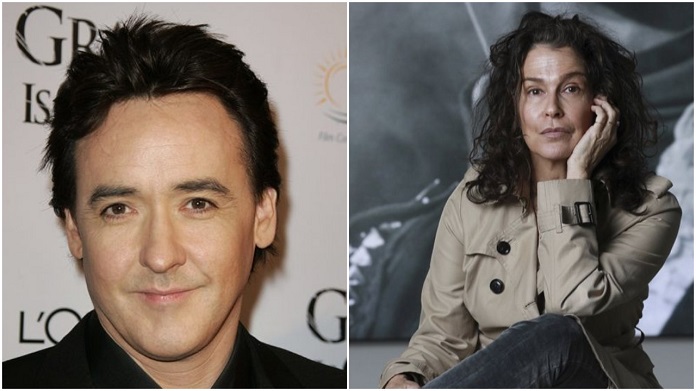 Cusack has dated several of his co-stars, starting with American vocalist, Susannah Melvoin. Melvoin is a native of Los Angeles and has spent about four decades as a vocalist and songwriter. During this period, she has worked as a background vocalist for the likes of Eric Clapton and Roger Waters. She has also penned tracks for the likes of Madonna and Clapton.
Melvoin also famously worked as a backup singer for singer Prince for several years. Cusack and Melvoin commenced their relationship in 1992. The duo was together for three years and then split in 1995.
Alison Eastwood (1997)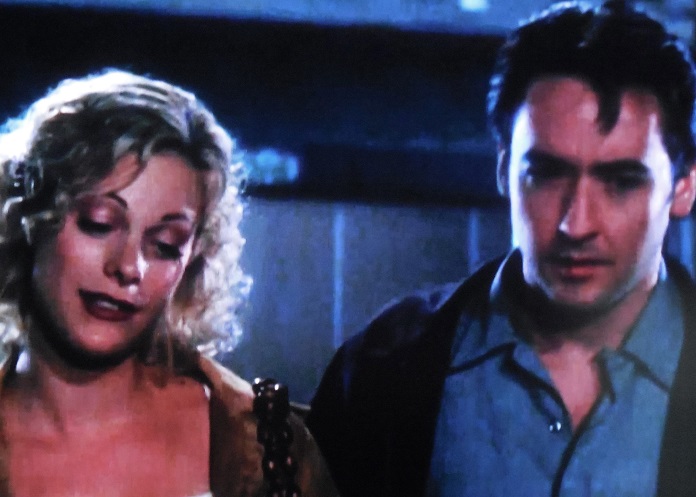 Later in 1997, the actor dated Alison Eastwood, a producer, actress, model, and fashion designer, as well as daughter of Hollywood legend, Clint Eastwood. She has featured in movies such as The Mule and Power Play. She has also posed for magazines such as Playboy and Vogue.
Cusack and Eastwood first got acquainted with each other on the set of the 1997 thriller, Midnight in the Garden of Good And Evil. They later commenced a relationship but it was short-lived as John was spotted with actress Minnie Driver that same year.
Minnie Driver (1997)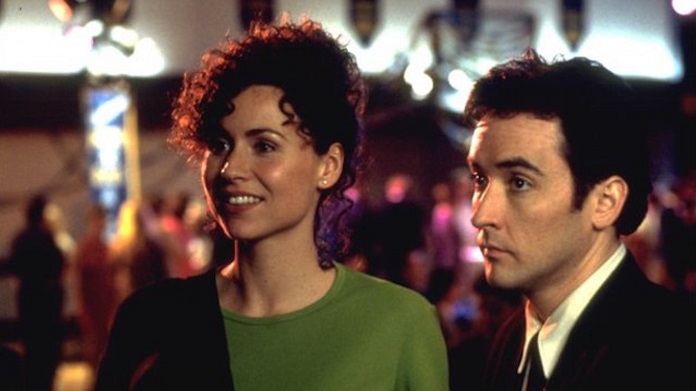 Minnie Driver is a renowned English-American actress and singer. She has featured in several acclaimed movies and TV series, including Good Will Hunting, The Riches, Return To Zero, Ella Enchanted, and Return To Me. She has also been nominated for several awards, including the 1998 Oscar for best supporting actress. Minnie and Cusack met on the set of the 1997 blockbuster, Grosse Pointe Blank. They dated briefly for some months before calling it quits.
Neve Campbell (1998-2002)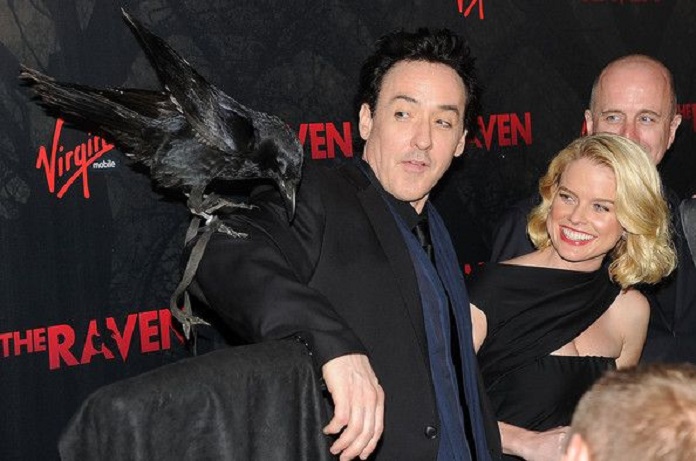 John Cusack and Canadian actress, Neve Campbell, were also romantically linked after meeting each other in Canada in 1998. They started dating the same year but the relationship ended after four years. Following the split, Neve went on to marry and divorce actor, John Light. She is now married to another actor, J.J. Field, and they have two sons together.
Jodi Lyn O'Keefe (2002-2008)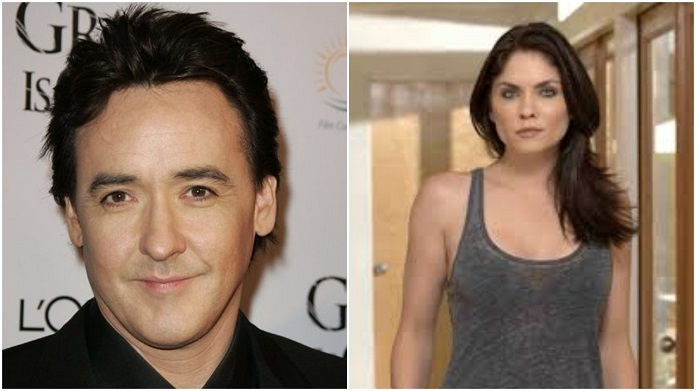 After Neve, Cusack was in an on-and-off relationship with actress and fashion designer, Jodi Lyn O'Keefe. The romance lasted for about six years during which the actress really fell for John. She hoped that he would warm to the idea of marriage and eventually propose to her. That never came to be and the actress wisely decided to cut her losses and move on with her life.
Brooke Burns (2010-2011)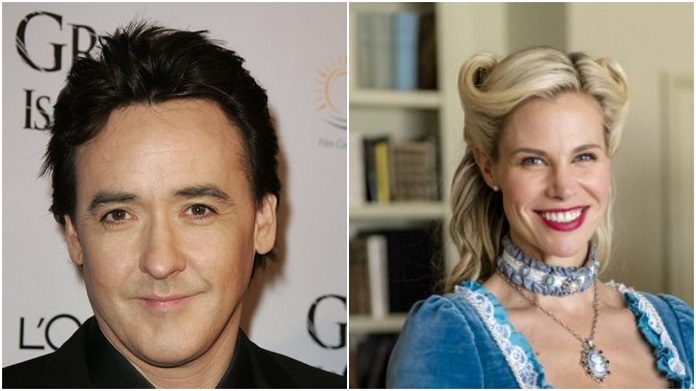 Since breaking up with Jodi, Cusack's love life has been in some sort of decline when compared with what it used to be. The last-known relationship that the actor was in was with American actress and television presenter, Brooke Burns. This relationship began in 2010 and they broke up the next year. Since then, the High Fidelity star has kept his personal life away from the limelight.
Aside from these confirmed romances listed above, Cusack has also been rumored to date superstars such as Uma Thurman, Meg Ryan, Britney Spears, Kate Beckinsale, and Jennifer Love Hewitt but he has denied the allegations.