Jude Demorest is an all-around American entertainer and performer. The talented actress, who also works as a singer, songwriter, and model, is in recent time becoming a force to be reckoned with on the entertainment scene thanks to her God-given abilities.
She is best known for her roles in the American television soap opera 'Dallas' and the musical drama 'Star' while co-writing the Fifth Harmony albums 'Work from Home' (2016) and 'Down' (2017).
Biography & Age
Demorest was born Claire Jude Demorest to a very religious family in Detroit, Michigan on March 11, 1992. Due to her family's religiosity, she spent most of her days in the church where she sang and rehearsed with the choir as well as did drama and dance. She attributes her love for the arts to this because she lived and breathed it while growing up.
Not much is known about Demorest's educational background apart from that she attended her church's performing-arts school. It is not clear what middle school or high school she attended and if she indeed got a university education.
By the time she was 16, Jude Demorest decided to move to Los Angeles to pursue a professional acting and/or singing career. She did a lot of odd jobs on the side as she also worked as a backup dancer and singer while appearing as an extra on different shows to make ends meet before her big break.
After a few years, she signed with Epic Records under famed music producer and executive L.A. Reid. She also later earned a spot in the short film 'History of Made Up Things' (2009) where her performance got the attention of the industry's heavy hitters and opened a way for her to feature in bigger productions. An appearance in one episode of 'Jonas' followed in 2010 before she was cast as a groupie in 'The Ghastly Love of Johnny X' (2012) and then in 'Hollywood Heights' that same year.
Her big acting break came in 2014 when she bagged a recurring role in the soap opera 'Dallas'. She lasted for six episodes on the show before her character was killed off. Fast forward to 2016, after a couple of appearances on shows like 'Bipolar' and 'The Middle', Jude Demorest was cast by the multi-talented writer, director, and executive producer, Lee Daniels, following a nationwide search, in the FOX drama series, 'Star' as the lead character.
Jude Demorest has become a revelation on the show, charming audiences with her acting and beautiful personality.
What Is Her Ethnicity?
Jude Demorest is American and unfortunately, that is the only thing known about her ethnicity. Her racial makeup and ethnic origins are not exactly clear but if her appearance is anything to go by, one can positively infer that she is of mixed-race ancestry.
There is a lesson to learn here because everything does not always seem as it appears. According to one of the creators of 'Star', Lee Daniels, Demorest is white. He made this known while clarifying his choice of using a white girl for the lead role in his series, saying that he deliberately wanted to paint a picture that will address racial relations in America.
Who Are Jude Demorest's Parents?
As discussed under her ethnicity and biography, Jude Demorest family history, including the names of her parents, are not known. She has, however, in the past shared a picture on her Instagram account, which has above five hundred thousand followers, of her and her mother. The only other information we have of her mother is that she has fostered a good number of children in her life.
Read Also: Who Is Renée Felice Smith? Is She Married, Who Is Her Husband?

What We Know About Her Husband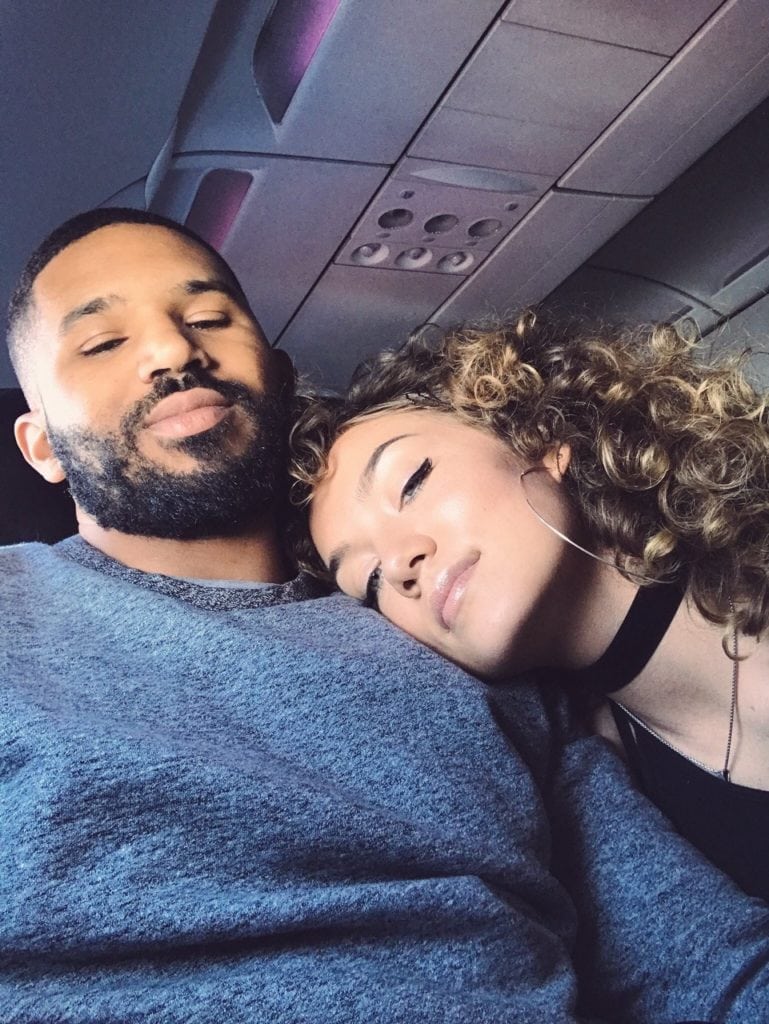 Jude Demorest is married to Joshua Coleman who is best known by his moniker, Ammo. The couple exchanged vows in June 2016 and have since that time maintained a very loving, respectful and low-key relationship. Ammo was born on the 4th of May 1987, which makes him five years older than his wife. The couple, who live together in the Los Angeles area, do not currently have any children.
Like Demorest, Ammo is also in the music business, however, a little bit more successful than his spouse as he has been a one-time Grammy Awards nominee. As a music producer and songwriter, he has worked with big acts like Beyoncé, R. Kelly, Kesha, Katy Perry, Maroon 5, Britney Spears, Jessie J, Jason Derulo amongst many others. Ammo and his wife have also worked together having most recently co-written a project for Fifth Harmony.