Kamene Goro (Born 24th of March 1992) is a 31 year-old Kenyan radio presenter and media personality who famously worked for Kiss FM. She enjoys fame and fortune as she is a resident of an exclusive region of the country, Lavington Estate, drives a KSh3.5 million Mercedes car, and spends her fortune on expensive tours.
Goro holds a law degree but decided to make a U-turn in her career after working for a while in the legal field as a paralegal. She switched to journalism which is what brought her to the limelight. She made her debut as a television presenter at the young age of 21 before finding her forte on the radio.
Profile Summary For Kamene Goro
Full Name: Michelle Kamene Goro
Gender: Female
Date of Birth: 24th of March 1992
Kamene Goro's Age: 31 years old
Birth Sign: Aries
Place of Birth: Nairobi's South C, Kenya
Nationality: Kenyan
Religion: Christianity
Ethnicity: Kamba
Education: BA in Law
Sexual Orientation: Straight
Marital Status: Single
Parents: Victoria (mother)
Twitter: KameneGoro
Instagram: kamenegoro
Is Kamene Goro a Kamba?
It has been confirmed that Kamene Goro is from the Kamba tribe of Kenya. The radio presenter was born on the 24th of May 1992 in Nairobi's South C, Kenya. The Kenyan national doesn't talk much about her family, thus, the identities of her parents are not known, but it is on record that her father earns a living as an engineer while her mum is also a media specialist.
Kamene is the middle child in a family of three children with a younger sister and an older brother. Of all her siblings, she has only mentioned her little sister who goes by the name Natasha Goro, The Goro children spent a better part of their formative years in Nairobi's South C estate.
Goro has a Law Degree
Anybody who does not know Kamene's academic background would be quick to conclude that the Kamba damsel holds a degree in journalism or related courses. However, that is very far from the truth.
After she finished from Rusinga International School, the aspiring media start proceeded to the University of Nairobi where she earned a law degree. However, she decided against pursuing a career in the legal field and chose to tow the same career path as her mother.
How Old was Kamene Goro when She Started Her Hosting Career?
Goro was just 21 when she made her debut at the then growing media station – Ebru TV working in her capacity as a Prime Time news reporter/anchor. Prior to that, the youngster was exposed to television when she tried out for a screen test while a 300L student at the University of Nairobi. This encounter marked the beginning of Kamene Goro's career in the media.
During her time there, Ebru TV was one of the fast-growing media outfits in Kenya and Goro was put to work with the crew of The Weekly Report as well as Africa in a Word. In September 2015, she exited from the station, joining the company a couple of years later in 2017, but as the head of news. Before she finally called it quits with the station in late 2017, the anchor had hosted popular shows like Just the Facts, Africa in Brief, and The Weekly Report. Before joining radio, Kamene launched her own event company.
Radio Takes Credit for Bringing Goro to Mainstream Fame
After she left television, the media personality discovered her forte in radio following which she became part of NRG Radio. There, she co-hosted their breakfast show alongside Andrew Kibe who is credited as a notable controversial presenter. While on the show which starts at 6 am, the Kenyan native gradually made her way to the spotlight, thanks to her contributions to the show.
Goro's name hit the airwaves in August 2018 when the radio host gave her listeners a glimpse of the number of men she has bedded. Her revelation naturally led to a serious controversy as fans gave mixed responses to the news. 2018 seemed to be her year of controversy as she sparked another one with the management of NRG Radio which eventually led to her resignation.
Kamene Goro's next place of work happens to be Kiss 100 – a Kenyan radio station which she joined on the 14th of June 2019. She joined the station alongside her fellow controversial co-host Kibe who stayed for a while before Jalang'o came to take his place. Goro is currently engaged, co-hosting the station's Morning Kiss Show with Jalang'o whose real name is Phelix Odiwour. Her career in the media has taken her really far and she has earned quite a few accolades along the way. Goro has the distinction of being among the youngest female presenters of Prime Time News.
Her Career Before Joining the Media
Considering the fact that she studied law at the university, one would understand why she first tried her hands at working as a paralegal with the firm Simani & Co Advocate. However, her stay with the law firm was a brief one, spanning from February 2013 to July 2013. That was when Goro's interest in the media sparked and she has never looked back.
On whether she would someday return to work in the legal field, the media personality said she is open to change but lives by guidance from God. She has always harbored a love for the legal profession which led her to study law in the first place, and she would gladly accept if in the future she finds herself back in the profession.
However, Kamene Goro said she loves the way her life has turned out and is enjoying the media for the present. Apart from her more popular career as a radio presenter, the Kenyan also gets busy as an event host, product promoter, and emcee. Besides, her switch from law to the media which are two unrelated worlds needs to be applauded. This is because it takes great courage, burning passion, and stellar intelligence for anybody to achieve success in a profession they never studied.
Kamene Goro's Net Worth Places Her Among the Young, Rich and Famous
Just like other celebrities of her ilk, the Kenyan national loves to bask in the glory of her fame and fortune. She made her way to the league of the crème de la crème of the media world with an astounding net worth of 7.5 million Kenyan Shillings, which funds her life of luxury. Aided by her curvaceous figure, the media personality dazzles in whatever apparel she wears: corporate, Friday casual, or the Kenyan traditional attire. With a wardrobe full of expensive clothes, the Kamba girl keeps neck turning.
Goro is also a lover of adventure and loves to spend quality time embarking on tours. Most of the photos she has shared on social media are the ones she took while on tours, swimming in the pool, relaxing with a drink, or hanging out with friends.
The Kamba girl's taste in automobiles also runs to the exotic. Goro cruises around town in a Mercedes Benz AMG 350 which has been spotted on the picture-sharing platform Instagram. However, she never let on that the car belong to her when she shared it online, but her Kiss 100 co-host Jalang'o later revealed that the Kenyan Shillings 3.5 million worth vehicle was actually hers. According to Jalang'o, Goro just moved into her new palatial mansion in Lavington Estate and needed something that would go with her new surroundings.
Kamene Goro has been Enmeshed in Several Controversies in the Course of Her Career
Despite the numerous controversies Kamene Goro has sparked in her career as a media personality, fans still admire the fact that she usually finds a way to shake them off and move on. The first controversy that marred the Kenyan's career was her exit from NRG.
Alongside her co-host Andrew Kibe, Goro became the talk of the town when she unceremoniously switched to Kiss 100 from NRG (Energy) Radio. This led NRG to bring legal actions against them for breach of contract. Both Goro and Kibe later got help from Radio Africa's chief executive officer, Patrick Quarcoo who made it possible for them to continue in the media.
The curvaceous lady sparked a bigger controversy when she dared to mention that 27 men have graced her bed at the age of 26 in 2018. Her outrageous claims attracted the attention of millions of fans who were shocked to their bone marrow. Backlash and social media trolls followed and some corporate boodies she was working with dropped her.
Kamene also locked horns with socialite Huddah Monroe after calling her a high-end prostitute in public. Goro made this claim two times in less than one year, resulting in a serious fight between the two. According to the journalist, it is not possible for Huddah to own an expensive car and a house without people getting to know what she does for a living.
Who is Kamene Dating Now?
The media personality doesn't seem to be dating anyone at the moment; however, she has declared her wish to become officially engaged before 2020 comes to an end. In revealing her relationship plans for the future, the Kamba lady also let on her alternative plan in case things don't work according to her wish.
According to her, she would put an end to the thought of getting married if she remains single beyond this year. Kamene Goro revealed all these in a question and answer session on Instagram.
When quizzed about her current relationship status, the lawyer turned journalist said she is involved in a serious relationship but not with a human. Her current relationship according to the radio host is with her career and her destiny! On her choice of men, Goro stated that apart from Mombasa, she would date from any other place as men from Mombasa gossip and talk a lot.
Has Kamene Goro ever been Married?
We have been getting mixed reports about the radio host's past relationship history. According to some, Goro was once married to a South African businessman based in Tanzanian, however, there were also reports that said the two were just engaged. She was in her early 20s in 2014, just concluded her university degree, and carving a career path in journalism when she met her business tycoon spouse. However, she took the decision to drop everything, moving to Tanzania in anticipation of their wedding which was slated for the 17th of September 2016 at Genoa, Italy.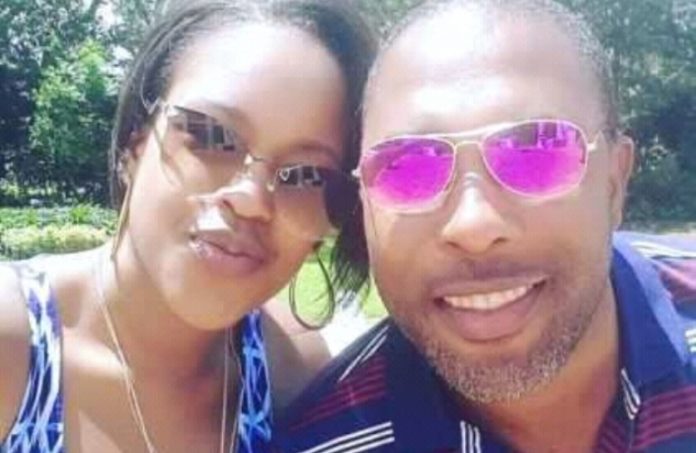 Goro's version of the story said they actually did a civil wedding and were anticipating a destination one before they split a year into their union. Though their marriage lasted just a year, the Kenyan said they were an item for four long years. On what triggered their break-up, the radio host let on that her ex was nothing but a serial cheat whom she caught twice in the act. She later fell ill and had to return to Nairobi to take care of her health and that was when he broke off with her via a WhatsApp call.
Following the end of her marriage, the media star narrated how she fell into a serious depression that made her suicidal, popping around 70 sleeping pills in a bid to put an end to her misery. As the wooziness was stealing upon her, Kamene Goro confessed she heard a soothing voice promising to handle things for her which got her into the car and down to the AAR a stone's throw away. Thankfully, they were quick in pumping the drugs out of her stomach.
Her Name has been Linked to a few Men After her Unfortunate Marriage
She was once involved with rapper Prezzo, but they put a low profile on things while developing their chemistry. 2019 Valentine's celebration was a memorable one for the media specialist.  Her boyfriend surprised her with a bunch of beautiful flowers at work on the 1st of February in a bid to start an early celebration. The duo was also spotted kissing in public, confirming their relationship, but obviously, it came to naught.
In January 2020, there were allegations concerning Kamene's sexual involvement with her former co-host Andrew Kibe. Famous YouTube personality Edgar Obare was the one who first started the rumors after he claimed that his followers caught them in a compromising position in the car. Goro was obviously disgusted with the heated discussion that later ensued online, giving voice to her disappointment with how social media is being misused by people.
Kamene Goro was Offered $1 million in Exchange for Her Body
Goro claims she once had a secret admirer who offered her Sh100 million, the equivalent of $1million just to sleep with her. While refusing to reveal the identity of her mystery man, the radio host screenshot the man's proposal, sharing the same on social media. According to the post, her would-be lover described himself as a commitment-shy person who just wants to have fun. The guy just wanted Kamene Goro to accompany him on a global tour while he beds her for a whopping $1million.
Kamene said she turned the offer down, claiming that hard work will eventually earn her the money. She later urged women who find themselves in a similar situation to turn such offers down as God will reward their hard work with success. the radio host advised women never to spread their legs to receive favors from men which is surprisingly rich, coming from a woman that has slept with 27 men.