Leanne Goggins seemingly had it all. She made a successful business out of her passion for animals. She was also the wife of a celebrity having married award-winning actor Walter Goggins. However, all that glitters, as they say, is not gold. Instead of enjoying the life of the rich and famous, Goggins took her own life in the year 2004. At first, many were at a loss as to what couls have prompted her to take such extreme action. What could have caused the wife of a movie star to commit suicide? All these and so much more will be unearthed below.
Leanne Goggins' Bio
Leanne Goggins was born in Canada in the year 1967. She comes from a family of four; her father's name was Arnold Kaun while her mother's name was Peggy Kaun. Goggins also had a brother named Jay. It must be noted that even though Goggins was born in Canada, her parents were not Canadians but rather Americans. This means that she had dual Canadian and American nationality.
Leanne Goggins spent her childhood and teenage years in Canada. Her formative years were marked by struggles with several health challenges arising from jaundice. The condition affected her dietary habits, her immune system and caused her viral diseases. It also drained her parents' financial resources and made her miss school for extended periods. Despite all these, Leanne Goggins would not let her condition weigh her down. She rather worked hard and completed her elementary and high school education. She also obtained a college degree as well.
Life
Whilst growing up, Leanne Goggins loved all manner of animals especially dogs. Even though she couldn't have a pet as a result of her health, she nevertheless showered her love on other people's pets. By the time she moved to The States, Goggins had regained good health as an adult. She therefore indulged her passion and opened a dog walking business in the Laurel Canyon neighbourhood, Hollywood Hills. Her business grew to be very successful and attracted many patrons. One of them was Liberty – the official mascot of Canyon News. Goggins successfully ran her dog walking business until her untimely demise.
Husband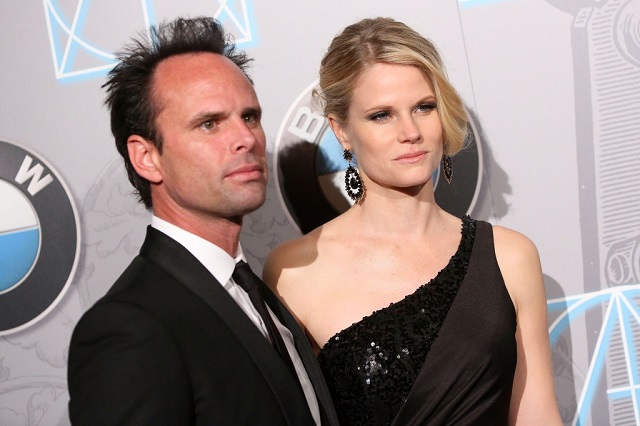 Leanne Goggins was married to actor, Walton Sanders Goggins Jr. Walton was born on the 10th of November 1971 and hails from Birmingham Alabama. He had his education at Georgia Southern University but dropped out to pursue a career in acting. He relocated to L.A. for this purpose and landed minor roles in some productions.
Walton's big break came in the 1990 civil rights movie – Murder in Mississippi. Since then, he has established a solid career on TV and in film. He has featured in TV series such as The Shield, Justified, Sons of Anarchy, Vice Principals, CSI: Crime Scene Investigation, Six, and Criminal Minds etc. Walton has also featured in movies such as The Hateful Eight, Django Unchained, Cowboys & Aliens, Tomb Raider, The Accountant etc.
Leanne Goggins first met her future husband in 1999; this was during the filming of the movie, Shanghai Noon, in Canada. The movie featured A-listers such as Jackie Chan and Walton had a supporting role in it. The two got talking and found that they liked each other. They, therefore, commenced a relationship and tied the knot in Canada in 2001. After their nuptials, Leanne Goggins moved to the United States of America to start the new chapter of her life.
She and her husband initially had a happy union but Goggins became increasingly depressed and unhappy. This was attributed to her husband's work schedule. His acting career was in full bloom and he often spent extended periods of time away from home. This hit her hard since she lacked a supporting network of friends and family. Leanne Goggins eventually gave up on the marriage and filed for divorce in November 2014.
See Also:  Julia Lazar Franco – Bio, Life and Death of Tom Franco's Wife
Death
Leanne Goggins passed away on the 12th of November 2004 when she took her own life by jumping out of the 17th floor of a high rise office block in Los Angeles. She subsequently died from the injuries she sustained during her fall. Goggins' suicide has been attributed to depression. She was receiving medical treatment for it but it was not enough to save her. her death devastated her family as well as her estranged husband. A funeral was held for her on the 29th of November at the Hollywood funeral home Santa Monica Boulevard.