Not everyone can venture into the funeral business let alone create a successful brand out of it, for death is the most dreaded visitor. But one South African man, Lebohang Khitsane took the bull by the horns and founded Bataung Memorial Tombstones, and became a tombstone tycoon. For someone who used to be terrified of cemeteries after his mother passed away when he was at age 6, Lebohang Khitsane turned his fears into his fortune.
But Like all mortals, the tombstone tycoon wasn't immune to death while he lived. He died and his funeral came to be an event that opened up his wife's alleged cheating scandal. Many people believe that his wife's sordid extramarital affair was a precursor to his death.
Lebohang Khitsane's Background And His Life Before He Died
Full Name: Lebohang Ramoselane William Khitsane

Nationality: South Africa
Date of Birth: 17th November 1975
Occupation: Tombstone Designer/Manufacturer
Date of Death: 27th August 2020
Age at Death: 44 years old
Cause of Death: Renal Failure
Marital Status While Alive: Married
Spouse: Maria Khitsane
Born and raised in Katlehong town in the Gauteng province of South Africa, Lebohang Khitsane started his Bataung Memorial Tombstones business in the year 2004. He grew it over the years to become a renowned luxury tombstone company that has manufactured and delivered over 20,000 tombstones both in and out of Africa. Apart from building and designing tombstones, his company also specializes in graveside dressing and maintenance.
He was indeed a major player in his industry as he designed the tombstones of former South African Presidents Nelson Mandela and Thabo Mbeki, Kwaito star Mduduzi "Mandoza" Tshabalala, race car driver Gugu Zulu, producer/singer Robbie Malinga, and various other notable persons in South Africa. He created luxurious and extravagant tombstones, embedded a tombstone with Braille for the blind (the first in the world for Gugu Zulu), and also embedded Qr codes for identification and GPS trackers for location accuracy. Lebohang created luxury and artistic innovation in the funeral industry such that no one has ever seen or heard of before.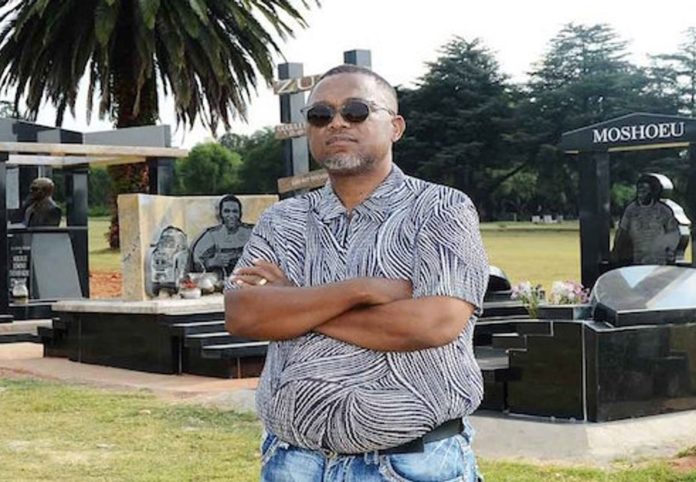 But Lebohang Khitsane didn't start up his career as a tombstone maker, he was into printing business but sadly lost everything at age 23 due to mismanagement of funds. He later went into clothing business where he made some money before deciding to venture into the unusual funeral business. The idea to try out this venture dawned on him after he went to buy tombstones for his grandparents and great-grandparents.
While he lived, the tombstone tycoon was also a philanthropist. Every December, he gave food hampers to over 1000 families in Katlehong; paid tuition for several people, donated Tombstones and funeral services to the underprivileged, hosted events for orphans and the elderly, and even made donations to the underprivileged during the Covid 19 pandemic lockdown.
Bataung Memorial Company Was A Profitable Business Under Lebohang 
The Bataung Memorial company owned by Lebohang enjoyed massive patronage as his services were in high demand. People both in and outside of South Africa contracted him to create befitting tombstones for their loved ones. The business thrived and was remarkably profitable.
Lebohang revealed that 25% of his customers come from outside of South Africa, he also insists that 70% of his customers are ordinary citizens whose families were tired of boring tombstones; his first recorded celebrity tombstone was for former South African Football Association President, Solomon "Stix" Morewa in 2005; and since then, his company has grown into establishing six different showrooms scattered all over South Africa, with several other celebrity tombstones brands under it. He also manufactured sculpts for P.Diddy and late rapper 2pac Shakur.
In an audio interview in 2017, Lebohang called his brand a "disruptive innovation", and that he characterizes people's lives in their tombstones. He added that his business "It's all about pride. We take pride in taking care of our dead… Take care of your ancestors…" His Tombstone designs can be found in several cemeteries across South Africa and even other African countries.
Lebohang charges thousands, hundreds of thousands of Rand for his work. According to the entrepreneur, his most expensive Tombstone is worth R1 million. Despite his wealth, Lebohang kept a pretty much low profile, and as such, not much is known about the actual extent of his wealth. He neither flaunted his cars nor showcased his properties, but according to reports, Lebohang was worth millions of dollars at the time of his death.
What Killed Lebohang Khitsane?
For a man who took the business of death seriously, Lebohang Khitsane's death came as a rude shock. He died at a hospital in Ekurhuleni city of Gaunteng province on Thursday the 27th of August 2020 as a result of renal failure. It was reported that the tycoon had battled kidney disease for a long time. His death was met with widespread mourning as several South Africans took to social media to mourn him.
South African celebrities also paid tributes to him as they mourned him publicly soon as his passing was announced. It didn't take long for Lebo (as he is fondly called) to be laid to rest, but at his memorial which held on the 31st of August 2020, a drama ensued.
The Drama At His Funeral
Friends and well-wishers came on stage to share their knowledge on who Lebohang was to them when he was alive. They shared heartfelt tributes about him. Some described him as an innovator and praised his business acumen, others highlighted his philanthropy. But when it was time for his sister, named Semali Moeti, to pay her own tribute, she took the microphone and decided to let a cat out of the bag.
Semali Moeti began her speech with "Lebohang was in pain", most people at that point may have thought she wanted to throw light on the late businessman's medical history, but she went on to disclose that Lebohang's wife, Maria Khitsane had brought a man into their home and this didn't go down well with her late brother.
As soon as Semali made those allegations of infidelity against Maria, someone in the audience threw bottled water at her; an uproar ensued which escalated into a mild scuffle as Lebohang's daughter Tsoelopele Khitsane pounced on Semali, trying to stop her from further embarrassing the family. She threw a few punches at Semali, grabbed her by the neck, but Semali seemed undeterred as she continued to scream over the microphone "she brought a man into the house! she brought a man into my brother's house!!"
Security officials had to intervene and reports have it that Semali was sent out of the memorial. But the drama didn't end as South African social media went crazy with the news. Some preferred to take sides stating that Semali went too far and was a trouble maker, while others thought Semali should not be blamed as she did the right thing.
The Cheating Allegations Against His Wife, Maria Khitsane 
Maria Khitsane was Lebohang Khitsane's wife for over a decade, however, they have been together for over 2 decades before getting married in 2007. The couple had three kids and Maria Khitsane managed a branch of the Batsaung Memorial company. She ran the Voslurus Showroom and was generally a part of the Business. Lebohang made sure to involve his family in his business.
According to reports, it was alleged that when Lebohang Khitsane was in the hospital, Maria would bring a man at midnight into the house. And after Lebohang was discharged, he found out and then suffered a heart attack after he confronted her. The fall out of the confrontation worsened his condition which made him go back to the hospital. He spent a couple more weeks after which he eventually died. With this, people inferred that Maria's alleged infidelity led to Lebohang's death or at least contributed to it.
On the other hand, the facts of the matter are still bleak, some people feel that Maria Khitsane is guilty plus her daughter attacking Semali on stage is a pointer to her guilt, others think otherwise, stating that Semali was only jealous and seized the opportunity of Khitsane's death to pour her venom on his wife. But, Semali is not the only person accusing Maria of infidelity, Isaac Mangena, a friend of Lebohang also made damning allegations on his Facebook account after Lebohang Khitsane's death on the 31st of August after the drama at the memorial.
Maria Khitsane's guilt or innocence is yet to be fully determined, she kept her cool and remained quiet throughout the entire drama in the memorial, she neither confronted Semali publicly nor responded to Isaac Mangena's Facebook post against her. However, her daughter Tsoelopele defended her, stating that her aunt Semali went out of line. But what happened to Maria Khitsane afterward, how has she coped with the allegations, and what has she been up to?
Where Is Maria Khitsane Now And What Is She Doing Now?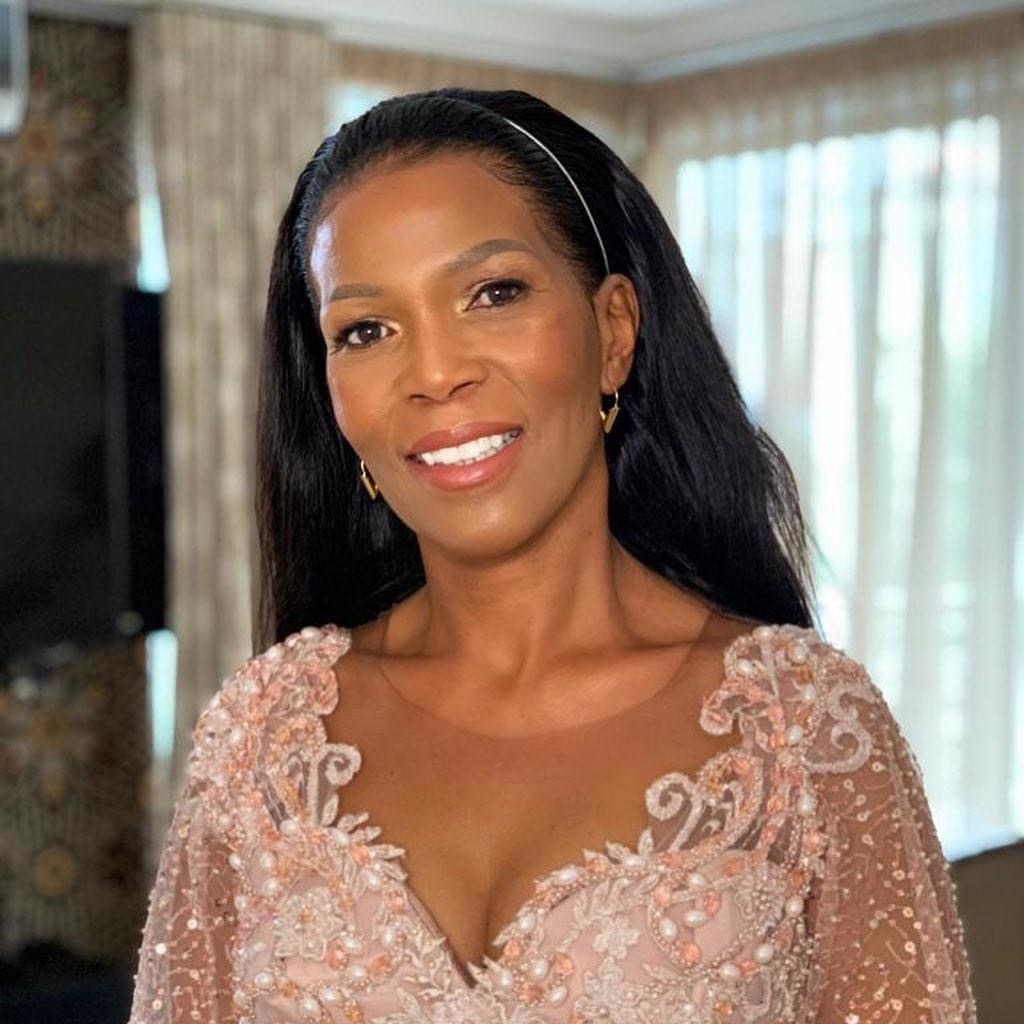 Ever since the death of her husband, Maria has maintained a low profile and a private life. Her Instagram account is private, but her Facebook account still has "Married" on her relationship status, her work profile states "Managing Director at Bataung Memorial Tombstones", also stating that she lives in Johannesburg. Images of her and her late husband and family photos taken during several vacations still adorn her Facebook account.
For a couple who maintained a low profile devoid of scandals for many years, it is an irony that Lebohang Khitsane's death exposed alleged infidelity on the side of his wife, soiling a seemingly stainless marital sheet. Not much is also known about her recent moves or plans, but it is generally believed that the widow has been doing relatively okay since the death of her husband.
What Became Of Bataung Memorial Tombstones Empire?
Lebohang Khitsane's death was and is still a huge blow to the company. It is uncertain if he had a will or named a successor or who exactly is currently in charge of the company or running the company. His family seems divided after his death, the social media pages of the Bataung Memorial Tombstones seem obsolete; and not much is known about the current state of the business. However, The official website is still running. It is barely 9 months since Lebohang Khitsane's death, hopefully, there is a well-laid-out plan on continuity as his children are still quite young, including the family scuffle at the memorial which may affect his widow's stakes in the company.