Louie Anderson has never admitted that he is gay, even though his sexual orientation has been a subject of discussion for many years. The stand-up comedian, actor, and television host known for his distinctive comic wits in his work, like Family Feud, where he was a host for three years, has widely been rumored to be gay, but no concrete evidence has been provided to back up the claim. 
Louie Anderson's Sexuality Remains Undetermined
In an ideal world, it would seem ridiculous that a person's clothing and mannerisms are a pointer to their sexuality. Unfortunately, we don't live in a perfect world, and Louie Anderson's unconventional behaviour and choices have drawn questions about his sexuality.
From his supposedly 'feminine' aura to his indifference over LGBT issues, to a history of alleged sexual assault by men, the comedian has been on the receiving end of a few gay rumours. Because of them, Louie Anderson has fielded questions in several interviews about his sexual orientation. To date, he has never provided a definite answer, whether he is gay or not.
However, if we are to go by his relationship history, having been married to a woman, Louie Anderson is a straight man. But we know being married to a woman is no conclusive proof. Thus, his sexual orientation remains undetermined until the comedian chooses to come out to the public.
He Has been the Subject of a Few Gay Controversies
Although the answer to his sexuality remains unanswered, he has been the subject of a few pointed controversies that confirm suspicions of his enduring fans.
One of them was an accusation by a fellow comedian, Tom Rhodes, that Louie Anderson sexually assaulted him. Rhodes, who levied the allegation at the height of the #MeToo era, claimed the assault happened when he was 19.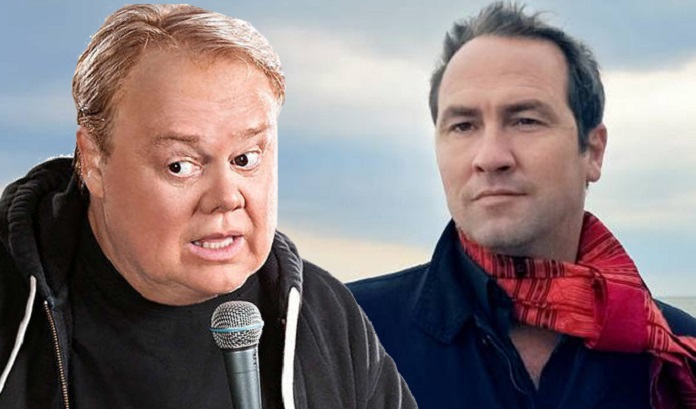 Although it drew substantial attention from fans and observers, nothing significant, particularly in confirmation of Louie's sexuality, came from it. A similar story involving veteran actor, Kevin Spacey, led to a public admittance of his sexual orientation as a gay man.
Before the MeToo incident, in 1997, Anderson became a victim of blackmail from a Richard John Gordon. Gordon demanded money from him to keep shut about his (Anderson) sexual advances towards him in a casino four years back. Louie reportedly paid some hush money to the tune of $100,000 to the blackmailer who was later arrested by the FBI.
These incidents have given rise to speculations about Anderson's sexuality, but have yet to result in a definitive conclusion about the comedian's sexuality.
Louie Anderson Was Married Once
Louie was married to his high school sweetheart, a woman whose identity remains unknown. He got married in 1985, but the marital bliss ran off rather quickly and lasted four weeks. When People Magazine interviewed him two years after the split and asked him about the marriage, the comedian said that he regretted the marriage more than the failure.
That is the closest the public has gotten to insight about the actor/comedian's love life, including past or present relationships. So far, he has no children, and there is no evidence that might change someday.