Lucian Buscemi (born June 30, 1990) is an American musician, actor, producer, and director. He is better known as the son of a popular Hollywood actor, Steve Buscemi.
Some people gain fame on the strength of their own achievements, while some others gain fame as a result of their ties to famous persons. Yet a third category becomes popular as a result of a combination of the first two. One person who certainly belongs to this third category is Lucian Buscemi, the son of a popular Hollywood actor, Steve Buscemi.
The younger Buscemi has followed in his father's footsteps and is building a thriving career in Showbiz. Read more about his age, net worth, and facts about his family below.
Summary of Lucian Buscemi's Biography
Full name: Lucian Buscemi
Gender: Male
Date of birth: June 30, 1990
Place of Birth: New York
Lucian Buscemi's Age: 33

Ethnicity: White
Nationality: American
Zodiac Sign: Cancer
Lucian Buscemi's Parents: Steve Buscemi and Jo Andres
Siblings: None
Famous for: Being the son of Steve Buscemi
Lucian Buscemi's Biography
Lucian Buscemi was born on the 30th of June 1990 in New York. His nationality is American, while his ethnicity is Caucasian. Buscemi grew up in Park Slope, Brooklyn and dabbled into music at an early age. He fell in love with various punk/rock bands, such as The Clash and The Ramones, and aspired to be a musician as a child.
He thus learned how to play several instruments including the electric bass guitar. At the age of 15, Buscemi joined hands with two of his peers, Jonathan Edelsten (guitar/vocalist) and Julian Bennett Holmes (drums), to form a band known as Fiasco. The band specializes in hard rock punk, noise rock, and math rock genres.
Fiasco independently released their debut album, God Loves Fiasco, on the 24th of June 2007. The album featured a total of 23 tracks, including Hot House, Fed Up, Stop That, Sir Gentleman, Nothing To Lose, and received positive reviews from several industry sources. Following this impressive debut, Lucian Buscemi and his bandmates went on to drop other records including Native Canadians, Fabulous Bozo FP, and Sinus Rhythm Breakdown.
They also embarked on national and international concert tours before announcing an indefinite hiatus in July 2012. Since then, Buscemi has diversified into acting; featuring in movies such as Sal, Interview, Tree Lounges, The Sopranos and 4:44 Last Day on Earth. He has also contributed to the soundtracks of several Hollywood productions.
Who are His Parents and Family?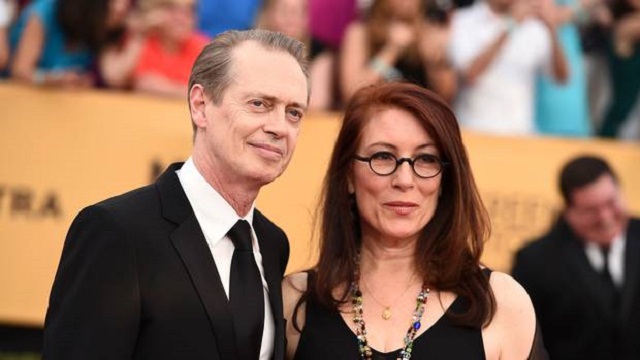 Lucian Buscemi is the only child of his parents. His father's name is Steve Buscemi while his mother's name is Jo Andres. Steve Buscemi is one of the most accomplished character actors in Hollywood. Renowned for his charming portrayal of various lowlife personas, the senior Buscemi has appeared on several highly-acclaimed indie films, as well as big-budget movies.
He has also received several awards for his work including the 2010 and 2011 SAG awards for best performance by a male actor in a drama series, and the 2011 Golden Globe award for best performance by an actor in a TV series – drama.
On the other hand, Buscemi's mom was the late Jo Andres. Andres was an accomplished choreographer, artist, and filmmaker. She spent the 80s giving film/dance/light performances at various downtown Manhattan hotspots. She later became a dance consultant at the famed Wooster Group Performing Arts Centre.
Jo Andres also directed several films including the critically-acclaimed 1996 short film, Black Kites. Black Kites was based on the journals and drawings of Sarajevan visual artist, Alma Hajric, and was screened at the Sundance, Toronto, Berlin, and London Film Festivals. Sadly, Buscemi's mom is now late as she passed away on the 6th of January 2019.
Lucian Buscemi Net Worth
Lucian Buscemi's net worth is still under review but it is safe to assume that he must have made a small fortune from his thriving career as a musician and an actor. Meanwhile, his father has a net worth estimated at $35 million. This stems from his acting and directing career. Since making his professional debut in the '80s, the senior Buscemi has gone on to feature in numerous movies and TV series, including Reservoir Dogs, New York Stories, Mystery Train, Miller's Crossing, Fargo, The Big Lebowski, Armageddon, Con Air, Big Daddy, and Spy kids 2, etc.
Steve Buscemi is also a budding filmmaker and has directed some episodes of several TV shows. He has also directed full-length feature films such as Tree Lounges, Animal Factory, Lonesome Jim and interview.
The interview is a 2007 indie drama that revolves around Pierre Peders, a fading political correspondent who is assigned to interview a Hollywood starlet. Peders treats the assignment with disdain but soon discovers that the starlet is quite cunning. Interview featured the likes of Sienna Miller, while Steve portrayed Peders. He also co-wrote the screenplay and directed the film.